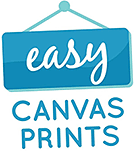 Easy Canvas Prints was recently acquired by Vistaprint, a top name in custom printing. This may be why their website has changed a few things, including how to use coupons and promo codes. Here's what you should know.
---
No Easy Canvas Prints Promo Codes in 2022?
Currently, there is nowhere to enter a promo code on EasyCanvasPrints.com!
I've used Easy Canvas Prints several times over the past few years, and I've always been very happy with the quality and customer service. However, a couple of weeks ago I went to place an order and noticed that there is no longer a place to enter a promo code: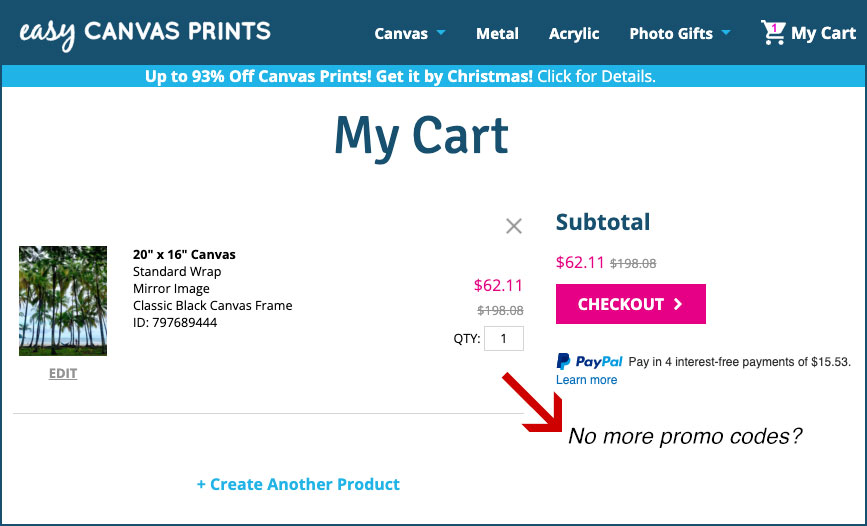 As you can see, the "promo code" box has been completely removed.
Well, not completely, as it flashes for a fraction of a second before being replaced by the PayPal payment button. So, if you've got a discount code from a coupon website or elsewhere, there's nowhere to enter it!
However, there is some good news. Easy Canvas Prints is currently offering a coupon for up to 93% off all canvas sizes through this link.
The coupon is applied to your order just by clicking the link, and you don't need to enter a promo code. In fact, this discount is actually better than the Easy Canvas Prints promo codes offered on popular coupon sites.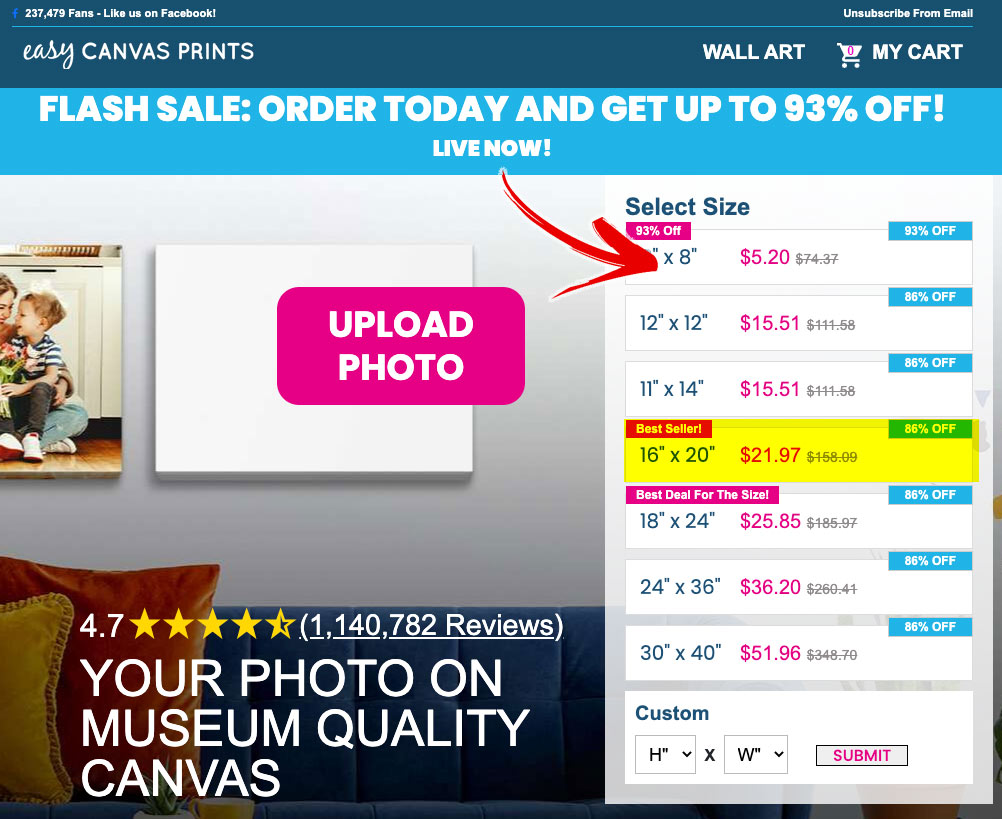 Bottom line: There is currently nowhere to enter a promo code on the Easy Canvas Prints Website, but you can get the same deal or better through this sale.
---
No Promo Code? No Problem!
So, I hope that your frustration with useless Easy Canvas Prints promo codes has been replaced by the mirthful realization that you can get the same discount just by clicking a coupon link.
Once again, I'm a big fan of EasyCanvasPrints, and you can read my review here. We're also fans of Shutterfly, and write about how to get free prints and even a free 8×8 photo book.
Thanks for stopping by PrettySweet.com!