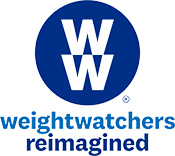 How the new WW FreeStyle point system works: Understanding the WW, (Weight Watchers Reimagined) point system is crucial to potential success on the diet.
The WW point system has undergone a few significant changes over the years, but basically it's the same concept: you count points instead of calories to lose weight.
Here's all about the WW point system, and how it works:
Jump to: How the WW Point System works | How many WW points do I get? | Tracking points | SmartPoints or Points Plus System? | 99 most-tracked foods | WW points calculator
---
How The WW (Weight Watchers) FreeStyle Point System Works
The current WW program is called, "Freestyle," and it uses a point system based on counting "SmartPoints."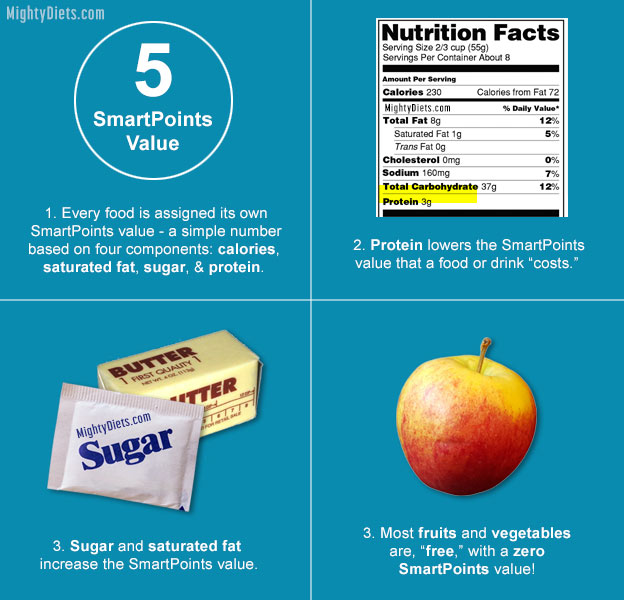 FreeStyle's point system assigns a point-value to every food based on nutritional content including calories, protein, sugar, and saturated fat content.
When you join WW you're given a points "budget" based on a number of criteria including your height and weight which you spend each day on food. Members then track their food in the WW app after each meal, and your new point balance is instantly calculated. Although no foods are off-limits, you'll need to make good choices to stay within your points budget.
As you can guess, healthy foods cost fewer points, and unhealthy foods will cost more. In fact, WW believes that there are a number of healthy foods that shouldn't cost any points at all. As a result, the FreeStyle point system has introduced "Zero-Point foods."
Another significant update to the points system is called, "Points Rollover." WW learned that people's daily eating can vary, and that their plan had to be more flexible to accommodate this. Now you can roll over up to 4 unused Daily SmartPoints to Weekly SmartPoints for later that week when you need more, like travel, holidays, eating out, of happy hour. These Weekly SmartPoints don't rollover to subsequent weeks, so use them or lose them!
Here's a 90-second video about how SmartPoints work, and why the WW point system is superior to counting calories!
---
How WW (Weight Watchers) SmartPoints Work
Not all calories are equal! Simply counting calories doesn't account for nutritional value, which should be the foundation of a healthy diet. However, Weight Watchers point system uses SmartPoints, making healthy eating simple. Learn more:

*View their featured 30-50% off promo (above) or all WW coupons
---
How Are WW Point Values Determined?
Every food is assigned a SmartPoints value in the WW FreeStyle point system based on its nutritional content. Calories, sugar, and saturated fat increase the SmartPoints value of a food, while positive factors including protein reduce the number of points in food. (Protein is good!)
The WW app contains a database of thousands of foods and drinks as well as menu items from popular restaurants for easy reference and point-tracking.
For example, grilled salmon with a baked potato and veggies might only cost 7 SmartPoints, while a cheeseburger and fries will cost you 25 points. (Yikes!)
The point system is WW's way of encouraging smart food choices, and healthy eating habits that should last a lifetime. Just stay within your points budget and the math says you'll lose weight!
---
WW FreeStyle Point System: "Zero Point Foods"
The most significant change to the Weight Watchers points system with FreeStyle is the addition of "zero-point foods." Healthy foods like most fruit, non-starchy vegetables, beans, and fish are free in the new point system, which includes a total of 200+ zero-point foods!
This is Weight Watchers way of encouraging you to eat lots of free foods like fruits and veggies. Remember, the Weight Watchers point system isn't based on calories or cutting all carbs. It's about developing healthy eating habits!
---
How Many WW (Weight Watchers Reimagined) Points Do I Get?
When you first join Weight Watchers, you'll be asked a few questions about your weight, height, and age, which will help them better understand your metabolism and dietary needs.
Based on this information WW then calculates an optimal daily SmartPoints allowance for you, with a minimum allowance of 30 SmartPoints per day. You'll also have the opportunity to earn extra points each day if you're active.
Exercise can earn you "FitPoints," which can automatically be converted to extra SmartPoints in the WW app. You'll get about 1 extra SmartPoint for every 10 minutes of exercise.
When you sign up, you'll get started immediately, and If you stay within your points budget, you should experience steady weight loss at a healthy and sustainable pace. Typical weight loss on Weight Watchers is about 1 to 2 pounds per week.
So, how many Weight Watchers points per day? The number of daily WW points each person is allotted is usually between 35-45 depending on your specific situation and weight loss goals.
---
Track Your Points on the WW App: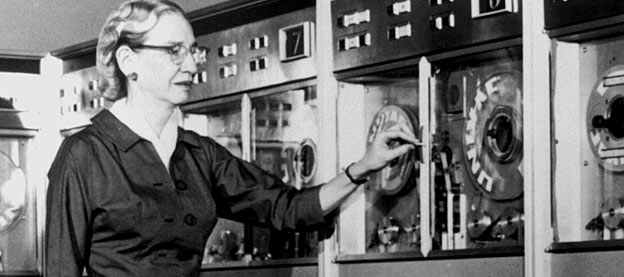 The most important habit to develop when you're on Weight Watchers is accurately tracking your Smart Points every day, preferably after each meal. WW has made this a snap with their app; here's how it works: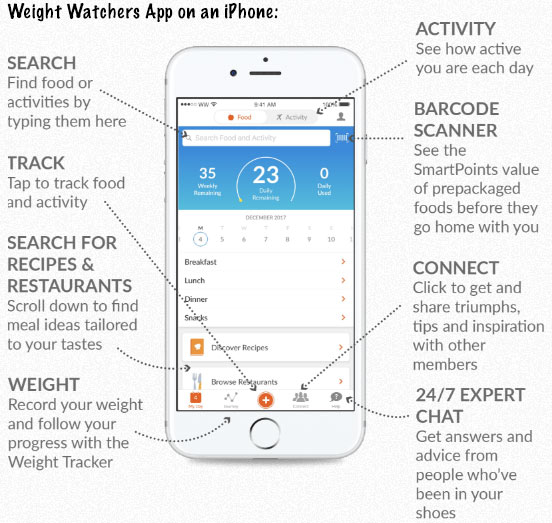 You can also access all of WW resources from the app, including the "Weight Watchers Connect" community. It's a social network of supportive women and men who are on WW just like you.
WW has a huge database of foods, including popular restaurant menu items. Just tap the "+" on the app to track your food after each meal.
The corresponding SmartPoints will be calculated and tracked, so you'll always know your current point totals.
*Want to see a list of the 99 most tracked foods on the WW app?
---
A (Tasty!) Sample Menu on Only 22 SmartPoints: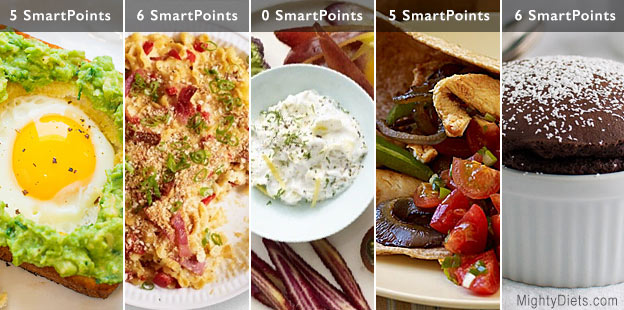 So, what does a daily budget of points really "buy" you? Well, you'll have at least 30 SmartPoints each day to work with, but here's a sample day's menu that totals only 22 SmartPoints:
Breakfast: Avocado Toast with egg (5 points)
Lunch: Cheddar Mac & Cheese w/ Tomato Soup (6 points)
Snack: Fresh vegetables with Greek artichoke dip (0 points)
Dinner: Chicken fajitas (5 points)
Dessert: Chocolate souffle (6 points)
Hey, that's not bad for only 22 points, especially because most people have a daily budget of 35+ points! In this case you could rollover your unused points to the weekend when you might need them!
It's easy to track points, and when you join Weight Watchers you get access to thousands of recipes that include SmartPoints values and preparation tips!
---
WW Point Systems: Smart Points vs Points Plus (What's the Difference?)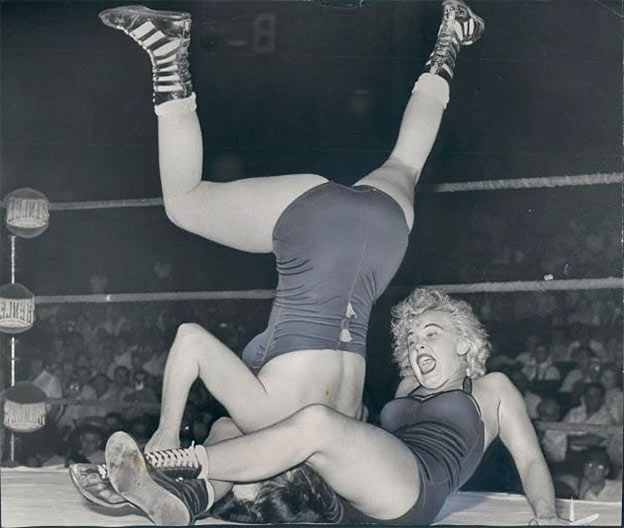 So, what's the difference between PointsPlus and SmartPoints?
The PointsPlus point system ran from 2011-2017, but as of 2018, the standard WW program is FreeStyle, which uses the SmartPoints point system. This new point system replaced the old system, which was called PointsPlus.
It seems that with the new version of their program, WW is trying to get dieters to eat less sugar and saturated fat and more protein. Because of this, they scrapped the Points Plus system and introduced the new "Smart Points" formula for calculating points.
The new FreeStyle program (using SmartPoints) also gives 200 foods a zero-value in the point-system, including fruits and vegetables. This is their way of telling you to eat more of them!
---
The WW Point System: The Key to Success on FreeStyle
Around since 1963, the WW plan has helped millions of people around the world lose weight and successfully keep it off. Ironically, one of the biggest reasons for the plan's success is that it is based on the premise that diets usually don't work.
Unlike other commercial diets, like Nutrisystem or Medifast, prepared meals are not delivered, and no foods are off-limits. (they'll just cost you more points!) The cost is also a lot less upfront, but you'll be buying all your own food
Want to learn more? We have good and bad WW reviews here, plus exclusive coupons if you consider joining:

*View their featured 30-50% off promo (above) or all WW specials
You can also compare WW (Weight Watchers) to Nutrisystem to get a better sense of which diet is best for you. Thanks for reading Mighty Diet's explanation of the WW point system!
Related Posts