Coupons & special offers for joining Jenny Craig: Although Jenny Craig is the highest rated meal-delivery diet, it's quite expensive! The good news is that they always have one or more specials for new customers that can get you a big discount at signup. These offers can change, so we update this page each day with the best available coupons and deals available below:
Today's best special for Jenny Craig: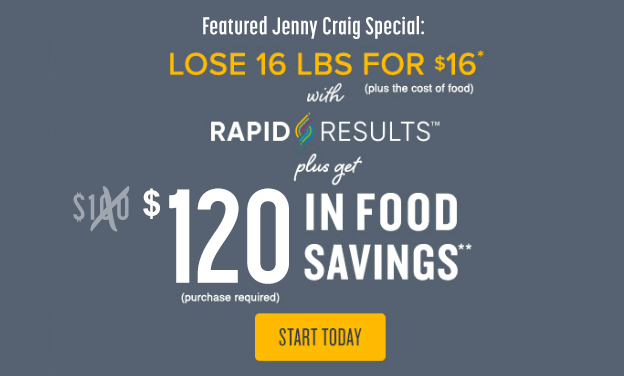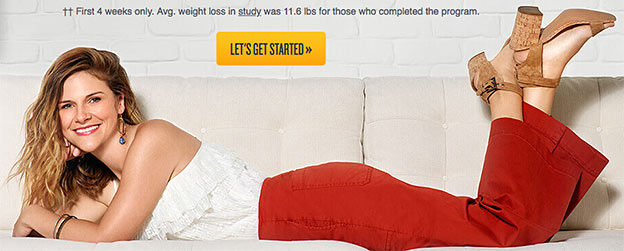 *Lose 16 lbs. for $16 + $120 in free food!*

*We've been posting Jenny Craig specials in 2016, 2017, 2018, and now in 2019. This is one of the best offers for new customers that we've seen!
---
How Signup Specials & Coupons Work:
There's always a promotion available for joining Jenny Craig, so never signup unless you are getting a special offer like their featured deal. Here's what you should know about coupons and deals:
Usually a special offer will be towards the first 3-4 months of your membership fees
The savings, such as "$100 in free food," is split over the first 10 weeks of membership
Purchase of food is required, which is most of the total cost of Jenny Craig
Menu substitutions may not be permitted during the promotional period
$99 charge to cancel 2nd shipment of food, and cancellation must be made within 3 days of arrival of first shipment
The better deals include free shipping, plus a bonus like "free chocolates"
---
Coupon Not Working?
Usually the best deal out there is applied to your account once you click over to jennycraig.com. That means you won't have to enter a coupon code to get the best price. (There usually isn't even a field at signup to enter a code!)
However, there are a number of dubious coupon sites promoting Jenny Craig promo codes. In my experience these codes are invalid, and the coupon site is more interested in getting your email address or credit for an affiliate sale than delivering a valid coupon!
The reality is that most of the time only one featured and valid deal is available, and no promo code can be stacked on top of this special offer. Having said that, they do run really great seasonal specials, including after New Year's, when a rare promotional code is available. If this is the case, we'll be the first to post the code!
Example: You can also try these supposed Jenny Craig promo codes:
$25 off coupon with code: order25
$25 off with coupon: M43
New members: 5% off food w/ coupon code: CW6
Free life-size Kirsti Allie Doll with signup. Use code: NotSerious
These are currently featured on RetailMeNot and coupons.com. I can't get them to work, but if you are presented with the option of entering a code, give them a try. Once in a while they also post specials on their blog.
Related Coupons: Nutrisystem Deals | WW Specials | South Beach Diet | Noom coupons
---
Jenny Craig: What Happens at Signup?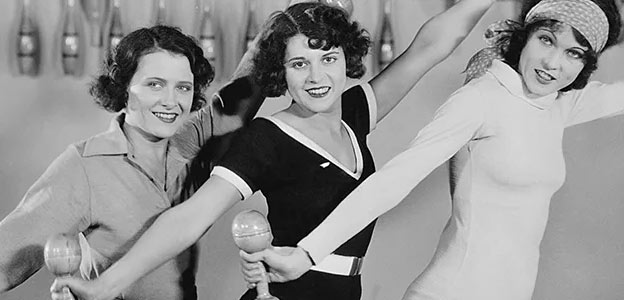 If you click a promotion, it will be applied to your shopping cart. You'll then go through 3 brief steps:
Signup with email and address
Choose jenny Craig Center location for your free appointment
Schedule a day and time
Then, at the actual appointment you will:
Meet with one of Jenny Craig's trained consultants
Learn how the diet can be customized to your specific needs
Choose a plan, including a custom menu
There's no pressure or obligation to purchase the plan and menu that you've chosen, but the idea is that if you do, you'll get started promptly with the special price from the special offer that you clicked on. (above)
---
Deals & Specials May Require a Minimum Commitment
Before you join any weight loss program or signup for a diet, it's good to do your homework, as there may be strings attached. When you take advantage of a special offer or coupon, you are most likely committing to a minimum length of membership. Often if you quit a diet such as Jenny Criag before your commitment ends, you may be charged a cancellation fee.
If you have any questions, call Jenny Craig at: 1-800-JennyCare (536-6922)