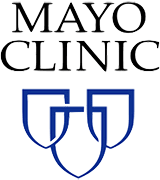 How much does the Mayo Clinic Diet cost? The Mayo Clinic Diet (reviews) is a highly rated weight loss plan developed by doctors at America's #1 ranked hospital, the Mayo Clinic.
This weight loss program can help you lose up to 10 pounds in the first 2 weeks plus a sustainable 1-2 pounds a week thereafter. However, when you visit their site at diet.mayoclinic.org, the pricing isn't very clear. Here's how much the Mayo Clinic Diet costs plus how billing works.
Mayo Clinic Diet Cost: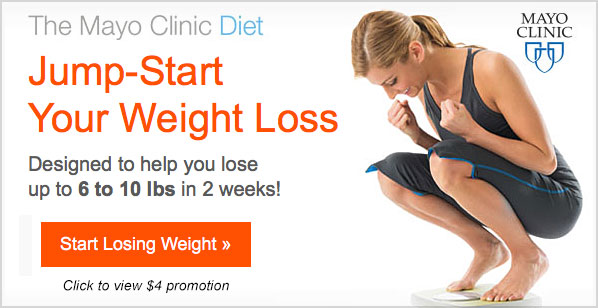 [table "20" not found /]
*The cost is billed at $52 every 13 weeks. More info here
---

How the Cost & Billing Works
When you signup for the Mayo Clinic Diet, you'll start a 7 day free trial $4 per week promo. (click, then scroll down to "Ready to get started?") If you find that you don't want to stay with the program, quit any time during the free trial period. If you want to stay with it, great! Do nothing and your credit card will be charged after the free trial period ends.
Initially you'll be billed $52 for the first quarter-year (13-weeks), and $52 quarterly thereafter. Cancel at any time and you'll have access to all of the Mayo Clinic Diet tools and resources for that 13-week period until the next billing date.
---
Total Cost = Program + Food
The Mayo Clinic Diet consists of meal planning, tracking, and resources to help you reach and maintain your goal weight. However, because there is no actual food provided with this diet, it's also important to consider the cost of groceries and eating out to calculate the total cost.
So, now might be a good time to look at what you're already spending at the supermarket.
---
Most of the Cost = Groceries: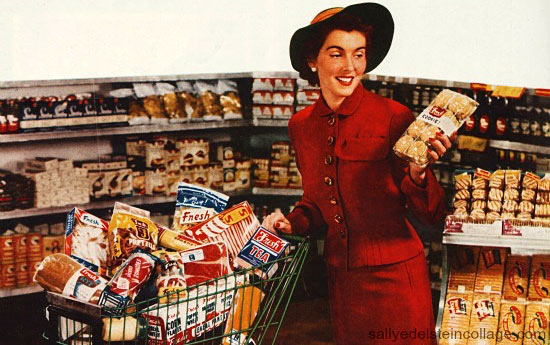 The $4 per week cost of the Mayo Clinic Diet is trivial compared to the amount of money that you spend on groceries each month.
Groceries are a significant monthly expense for Americans, and we spend an average of over $300 per month at the grocery store. This monthly expense is second only to our mortgage payment, and we usually don't even keep track of our spending.
Starting any diet is a great time to examine your spending habits on food, as there is usually a lot of room for improvement. In fact, when you consider that we waste half the food that we buy, a diet can force you to be smarter and more efficient in what you spending at the grocery store.
The Mayo Clinic Diet encourages you to make smarter choices when buying food which can easily end up being a net savings every month at the grocery store.
---
How Much Do You Spend at Restaurants?
Did you know that half of adults say that they "hate to cook?" This means that there's a lot of money being spent at restaurants, and it's more than most people realize. So, ask yourself how much you spend a month eating out.
You'll likely find yourself eating out less often on the Mayo Clinic Diet, (especially in the initial, "Lose It!" Phase) as most restaurant food is notoriously unhealthy and in served in large portions.
Also, consider that the practice of spending $10 each workday on lunch is a habit that costs about $2500 per year. When you think of it that way, the cost of a diet like the Mayo Clinic is negligible, and will likely save you money by causing you to examine just how much you're already spending each month at restaurants.
---
So, What's the Total Cost?
As we mentioned, the actual price of the Mayo Clinic Diet is very low at about $17.35 per month, or $208 per year. These cost are billed as four quarterly payments of $52.
There is an extra cost associated with buying healthier foods like fresh fruits and vegetables while on the diet. However, this cost will likely be offset when you subtract the cost of the superfluous food that you'll no longer be buying.
For example, the Mayo Clinic Diet will encourage you to give up that weekly $5 latte from Starbucks, and you can use the savings towards more fresh fruit in your house!
You might also realize that those two glasses of red wine you have with dinner are loaded with calories, and reduce your drinking to only a couple glasses of wine a week. Over the course of a month, that's a big cost-savings!
For that reason you might call a DIY diet like Mayo Clinic "budget neutral." If you currently spend about $300 per month on food, that number probably isn't going to change because of this diet. However, you'll be shopping smarter, feeling healthier, and losing weight in the process!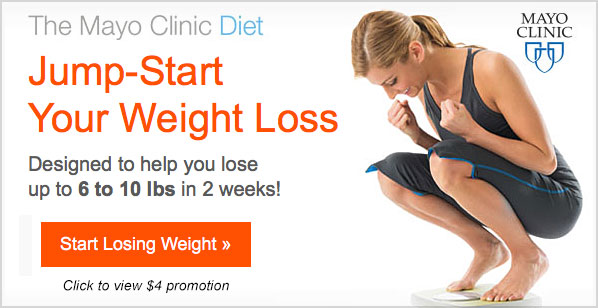 *Learn more & see their $4 per week deal at diet.mayoclinic.org
Related Posts