South Beach Diet or Medifast; Which is better? The South Beach Diet and Medifast are two big names in meal-delivery diets, but which one is best? Actually, no single diet is best for every individual, so the better question might be "which diet is best for you?"
Let's take a look at both of these weight loss programs, comparing expert ratings, customer reviews, and cost to determine which heavyweights (or lightweights?) is better for your unique personality and lifestyle.
---
Comparison: Expert Ratings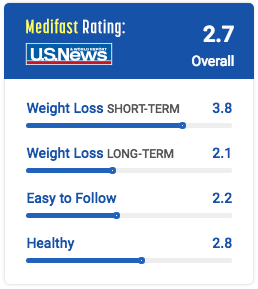 [table "36" not found /]
Each year U.S. News asks a panel of health and diet experts to rate and review a list of top diets in important categories. While Medifast and the South Beach Diet received similar scores, their strengths and weaknesses varied.
South Beach Diet: In their assessment, experts ranked the South Beach diet highly for being healthy and relatively convenient. However, the diet received a relatively low score for long-term weight loss
Medifast is known as a fast weight loss diet, and it does predictably well in that category. however, it seems that some users tire or stray from the diet, as it gets a low score for long-term weight loss and for not being easy to follow
Ok, now we know a little bit about what the experts think. Let's see what customers have to say.
---
Customer Reviews: South Beach Diet vs. Medifast
In comparing these two diets, we have the benefit of looking at hundreds of honest customer reviews online. For Medifast, we found that ConsumerAffairs.com was the best resource for reviews, while for South Beach, it was the user review section of their site:
[table "37" not found /]
As you can see, while both diets received more positive ratings than negative, there's a wide range of ratings. Based on the ratings from user reviews, it looks like South Beach Diet edges out Medifast for customer satisfaction in this round.
---
How Medifast Works:

The Medifast diet (reviews) was created by a doctor in 1980 to help his patients lose weight. These patients were often obese and/or suffering from Type 2 Diabetes, and other conventional diets had failed them.
The idea of Medifast is to cut calories considerably, typically to only 1000 or fewer calories per day. Medifast also cuts carbs just enough that it trains your body to turn to it's alternative source of fuel, fat.
It achieves this control over your diet by providing 4 Medifast-prepared meals, (a lot of shakes, bars, and add-water meals) per day plus one lean meat and vegetable meal that you provide called a "lean & green" meal.
There are two Medifast plan options:
Go! offers faster weight loss, and is often preferred by busy people
Achieve (formerly called, "Flex")adds more "real" food and flexibility
Learn more about the two Medifast plans, and compare them here.
---
How the South Beach Diet Works:

In 2003 Dr. Arthur Agatston published a hugely successful book called, The South Beach Diet. How successful? To date, over 11 million people have tried the diet, and more recently the book was adapted into a meal-delivery diet based on the principles of the book. (and promoted by reality-tv celebrity Jesse James Decker) 
Unlike some diets, the South Beach Diet (phase 1) doesn't label all carbs as "bad," knowing that the ones you get from sources like fruits and veggies are very good for you. That's why the South Beach Diet menu is low in bad carbs but high in protein and good carbs, which help regulate your blood sugar levels.
The South Beach Diet has 3 phases, starting with the crucial "Phase 1," which is restrictive, breaking you of bad eating habits and preparing your body for sustainable long-term weight loss in phase 2.
The second phase introduces more menu options, including 3 smaller meals and 3 snacks per day. You can also add in one breakfast, lunch, and dinner of your own making during this phase… learn more.

*View their featured promotion, or view all coupons
---
South Beach vs. Medifast: "Weight Loss" Ratings Compared
Both of these diets rate well for short-term weight loss, with Medifast edging out South Beach. However, because both of these diets involve a lifestyle change to a more restricted diet, they both score much lower for long-term weight loss.
This is probably due to the fact that both diets tell you what to eat and when. Even though their meals are healthy, they fall short of being home-cooking or restaurant-quality food. While initial enthusiasm results in quick weight loss over the first couple of months, it seems that people are more likely to cheat on their diet or tire of mostly prepared meals.
---
Convenience / Easy to Follow?
Meal delivery diets like South Beach and Medifast deliver food to your door every month. Because their pre-made, pre-portioned meals replace most of your current meals, it can save you hours in meal planning and preparation.
However, neither of these diets scored highly for "easy to follow." In fact, Medifast is rated especially low in this category, but why? It seems that there is a distinction between being "convenient" and easy to follow.
These two diets are not considered to be exceptionally easy to follow because adapting to their regimen of packaged foods requires a lifestyle change that some people aren't comfortable making. Situations like dinners out with friends can become challenging for any diet, especially ones that are somewhat restrictive like South Beach Diet and Medifast.
If either of these diets is going to work for you, weight loss results have to "outweigh" the menu freedom that you're probably accustomed to. Like most diets, these two require making some sacrifices to be successful. For being, "easy to follow," South Beach Diet wins the round over Medifast.
---
Medifast or South Beach Diet? Cost Comparison
The foundation of both of these diets is the monthly delivery of prepared food to your home. That means that the meals they provide will replace most of the meals you are currently planning and preparing.
This means you'll pay a lot more for these diets than a DIY alternative, but the positive news is that your monthly grocery and restaurant bill should be significantly less.
South Beach Diet: The average cost of the South Beach diet is about $12 per day plus some supplemental food (Save w/ coupon)
Medifast: The average cost of Medifast is about $14 per day plus fruits, veggies, and 1 "lean & green" meal per day (Save w/ coupon)
So , it looks like the daily and monthly cost of Medifast is slightly more than the cost of the South Beach Diet.
---
So, Medifast or South Beach Diet?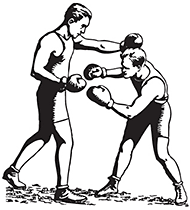 All diets have strengths and weaknesses. For meal delivery diets, long-term weight loss is often an issue, as many people end up tired of scheduled meals and a restricted menu. Menu freedom is the strength of a DIY diet like WeightWatchers, but WW's lack of structure doesn't work for everyone.
In fact, most people who begin meal-delivery diets have already tried the do-it-yourself diets, and are willing to make compromises on food and freedom to achieve their weight loss goals.
So, which diet is better? Medifast scores higher for people who may be obese or suffer from Type 2 diabetes, but overall the South Beach Diet slightly edges out Medifast on the scorecards.
---
Alternatives to Medifast or South Beach Diet?
Not sold completely on either of these diets? If you want to stick to meal delivery, you can consider Nutrisystem, which is very similar to the South Beach Diet, but slightly cheaper, and rated higher.
*Related: Nutrisystem or South Beach Diet: Which Is Better?
For more of a DIY approach, consider Weight Watchers, the #1 rated weight loss diet that counts points, not calories.
Have you tried both Medifast and the South Beach Diet? Please weigh in with your own review below: