Review: Nutrisystem for vegetarians – Going vegetarian has undeniable health benefits. However, when some people switch to a vegetarian diet, they may find that they aren't losing enough weight. For this reason a number of vegetarians seek out the help of a structured diet plan.
If you're looking for a convenient and effective vegetarian meal-delivery diet, it's worth considering Nutrisystem.
---
First, How Nutrisystem Works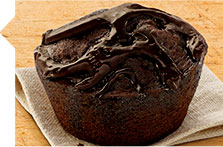 The foundation of all Nutrisystem plans is the monthly shipment of high-protein low-carb meals. These prepared meals are perfectly portioned for your dietary needs and are high in protein and low in (bad) carbs.
With Nutrisystem plans for women and men, you'll eat 6 smaller meals a day (every 2-3 hours) which helps to regulate your blood sugar and boost your metabolism.
Each week you'll supplement their meals with fresh fruits and vegetables from the grocery store, and you can enjoy a "flex" meal at a restaurant or your own cooking each week. All Nutrisystem plans cost about $10 a day, although you'll pay more for increased variety of food.
*You can read about the cost of Nutrisystem here or view today's coupons

for up to $100 off signup!
---
All Plans Start With "Turbo 13"

All Nutrisystem plans, including Vegetarian, start with Turbo 13, designed to help you lose up to 13 pounds in your first month (18 pounds for men). Your first week on the program includes "Turbo Takeoff" consisting of special meals, shakes, and bars to jump start your weight loss and control your blood sugar levels.
Once you've completed the first week, you'll move on to regular Nutrisystem meals which you'll record and plan in your Daily Tracker.
If you want to know more, you can read about how Nutrisystem works, or read what we learned from reading 300+ customer reviews. (including bad ones!) 
Here's how vegetarian Nutrisystem works:
---
Nutrisystem for Vegetarians:
If you are a vegetarian, Nutrisystem has created a special plan just for you. Just select the "vegetarian" tab at the top of their site (see above) to view plan options for women and men.
Vegetarians will still get a similar amount of daily nutrition as the regular plan, including protein, but it will come from other sources. If you signup for their vegetarian plan, Nutrisystem will do all the meal planning for you with the option to customize their choices.
Nutrisystem is a high-protein diet, and many of their regular meal options include meat. This means that going vegetarian will reduce your number of menu options. This is a potential drawback for the vegetarian plan, so let's see what the food looks like.
---
Vegetarian Food List:

BREAKFAST foods: Buttermilk Waffles, Cinnamon Roll, Double Chocolate Muffin, Biscotti Bites, Homestyle Pancakes, Cinnamon Streusel Muffin, Honey Wheat Bagel, Thick Sliced French Toast, Maple Brown Sugar Oatmeal, Apple Cinnamon Oatmeal, Harvest Nut Bar, Cinnamon Bun Bar, Granola Cereal, Cinnamon Raisin Baked Bar, Peanut Butter Granola Bar, NutriFlakes Cereal, Strawberry Cheese Crepe, Banana Nut Muffin,  (7 more)
LUNCH foods: Spinach And Cheese Pretzel Melt, Southwest Fiesta Melt, White Cheddar Mac And Cheese, Broccoli & Cheese Melt, Tortilla Soup, Black Beans & Rice, Double Chocolate Caramel Bar, Chocolate Peanut Butter Bar, Four Cheese Melt, Cheddar Broccoli Rice, Spicy Kung Pao Noodles, Cheese Tortellini (5 more)
DINNER foods: Vegetable Lasagna, Margherita Pizza, Ravioli Formaggio, Stuffed Shells, Italian Herb Flatbread Pizza, Whole Wheat Ricotta Crepes, Vegetarian Chili, Pasta Fagioli, Bean Bolognese, Mushroom Risotto, Fiesta Macaroni And Cheese
SNACKS: (and desserts) Dark Chocolate And Sea Salt Nut Bar, Ice Cream Sandwich, Orange Cream Bar, Chocolate Brownie Sundae, Milk Chocolate Flavored Pretzels, White Cheddar Popcorn, Toffee Crunch Cookies, Sweet And Salty Snack Mix (nuts), Chocolate Chip Cookies, Cheese Puffs, Sweet Jalapeno Chips, (17 more) 
---
Sample Vegetarian Menu: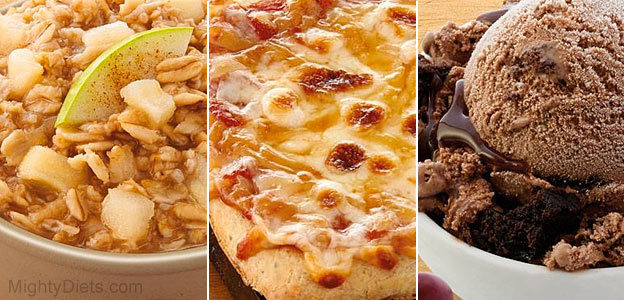 When you're on the Nutrisystem plan, you're choosing meals and snacks (from the list above) to eat every 2-3 hours throughout the day. Here's what a sample day on Nutrisystem's Vegetarian plan might look like:
Breakfast: Apple cinnamon oatmeal
Mid-morning snack: Non-fat yogurt
Lunch: Spicy Kung Pao Noodles
Afternoon snack: Apple slices with peanut butter
Dinner: Italian Herb Flatbread Pizza and a side salad
Evening snack: Chocolate brownie sundae

*View today's featured promotion, or checkout all coupons
---
Customizing Your Vegetarian Plan:
With the vegetarian plan meal choices are made for you. However, if you'd like to customize your menu, you can do so on their website.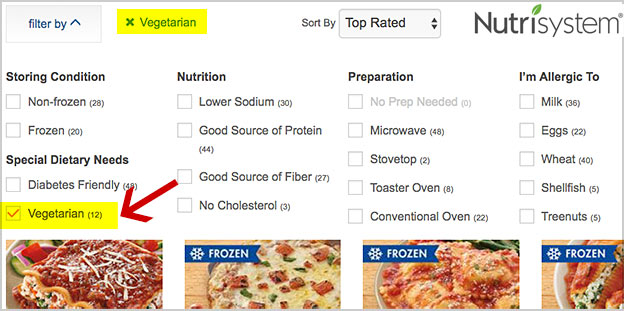 Nutrisystem food is organized by meal including: breakfast, lunch, dinner, and snacks. From their site, choose one and then sort accordingly, in this case I chose "dinner" and then "vegetarian" from under "special dietary needs:"
Although vegetarian Nutrisystem claims to offer 90+ food options, there isn't a lot of variety as half of this total number are snacks. For example, if you sort meals for "vegetarian dinners," you'll only get 12 results, including a lot of pasta dishes.
---
Nutritional Info:
Nutrisystem provides vegetarians the same daily amounts of nutrients like protein and carbs as their other plans. Here's an overview of how the plan compares to the recommended daily amounts:
★ FRUITS:
(One serving is one cup, or 2 Tbsp for dried fruit)


Choose fresh fruits whenever possible. Dried or frozen are acceptable, but only without added sugar. Women may have one fruit serving per day, while men have two.
• apple; 1 small
• applesauce: unsweetened, ½ cup*
• apricots
• banana: small
• blackberries
• blueberries
• boysenberries
• cantaloupe
• cherries
• clementines: 2 small
• cranberries
• elderberries
• grapefruit
• grapes, green or red
• guava
• honeydew melon
• kiwi
• lemon: 1 medium
• lime: 1 medium
• loganberries
• mandarin orange: 1 medium
• mangoes
• mulberries
• nectarine: 1 small
• orange: 1 medium
• peach: 1 medium
• pear: 1 medium
• pineapple*
• plums, 2 medium
• pomegranate: ½ cup seeds
• pomelo: ½ fruit
• raspberries
• strawberries
• tangelo: 1 small
*Limit to 1 serving per week.

---

★ STARCHY VEGETABLES::
(Serving sizes are smaller than non-starchy vegetables)


Introduce these vegetables slowly after completing Phase 1; starting with one per day, and then limit to two servings per day afterwards.
• carrots: raw or cooked, ½ cup
• green peas: raw or cooked, ½ cup
• pumpkin*: cooked, ½ cup
• rutabaga*: cooked, ½ cup
• sweet potato: cooked, ½ cup
• turnip: cooked, ½ cup
• winter squash: cooked, ½ cup
• yams: cooked, ½ cup
*Limit to 1 serving per week.

---

★ GOOD CARBS:
(*1 serving is ½ cup cooked, 1 slice bread, unless otherwise noted.)

• amaranth
• bagel: ½ small or 1 mini
• barley
• bread: whole-grain
• buckwheat
• cellophane noodles: cooked, ¼ cup
• cereal, cold, low-sugar and > 5 g fiber per serving, 1 cup
• cereal: hot (not instant) < 2 g sugar per serving
• couscous
• crackers: whole-grain, 6
• English muffin: > 2.5 g fiber per half, ½ muffin
• farro: cooked
• matzo, ½ sheet
• muffins, bran, no dried fruit, 1 small
• pasta: (made from wheat, rice, quinoa, soy, or spelt), cooked al dente
• phyllo dough and shells: 2 sheets or 4 mini shells
• pita bread: at least 3.5 g fiber per half, ½ pita
• popcorn: air-popped, 3 cups
• quinoa
• rice (brown, basmati, converted, parboiled, wild)
• rice noodles:, cooked
• shirataki noodles: cooked, 1 cup
• soba noodles: cooked
• tortilla (3+ g fiber per 1 oz.), 1 small
• wheat germ: 3 Tbsp
*Quinoa is a great, high-protein option for a side dish or breakfast!

---

★ BEANS & LEGUMES
(*1/2 cup cooked unless noted. Choose fresh, dried, frozen, or canned w/o added sugar or salt)

• adzuki beans
• black beans
• broad beans
• butter beans
• cannellini beans
• chickpeas/ garbanzo beans
• cranberry beans
• edamame
• fava beans
• great northern beans
• hummus: ¼ cup

• kidney beans
• lentils
• lima beans
• mung beans
• navy beans
• pigeon peas
• pinto beans
• refried beans: canned, fat-free
• soybeans
• split peas
• white beans

---

★ ALCOHOL

In Phase 2 you can have up to 2 servings of alcohol per week.

Tip: Choose lower-carb options like light beer, and avoid sweet wine or sugary cocktails.

---

★ FOODS TO AVOID

STARCHES & BREADS:
x Bagel: refined wheat
x Bread: refined wheat or white
x Cookies
x Cornflakes
x Matzo
x Pasta, white flour
x Potatoes: baked, white, or instant
x Rice cakes
x Rice, white
x Rolls, dinner

VEGETABLES:
x Beets
x Corn: sweet
x Potatoes: white

FRUITS:
x Currants
x Canned fruit: juice packed
x Dates
x Figs
x Raisins
x Prunes
x Watermelon

MISCELLANEOUS:
x Honey
x Ice cream
x Jam
*Based on recommended daily amounts for women on a weight-loss diet
---
Reviews: What Do Customers Say?
Only a small number of people who review Nutrisystem choose the vegetarian plan, but even so, it's helpful to read what people like or complain about:
*Positive Reviews: Highlights from customers who tried the vegetarian plan include appreciation for the order that being on Nutrisystem provides. Just about any vegetarian diet is "healthy," but a lot of customers like the structure that this diet provides, including meal planning and portioning.
"Some people don't like being told what to eat and when, but it really helps me, especially with a busy schedule. I was eating too many carbs before, and not losing weight, so being on the plan is working for me!" – Toni of Chicago IL
*Negative Reviews: The biggest complaint that I found while scouring reviews is that the vegetarian plan doesn't have enough variety.
"I quit Nutrisystem (vegetarian) after 3 months because I felt like I was eating the same pasta dishes for dinner every night!" – Joan of Lees Summit, MO
Reviews confirm our overall assessment of the diet which is that you need discipline for this diet to be effective, as you sacrifice menu freedom for weight loss results. If you enjoy cooking, this might not be the best diet for you. (consider Weight Watchers?) Besides meat, you'll also need to give up a lot of those tasty non-starchy vegetables like potatoes and corn!
---
Nutrisystem for Vegans? Meh… Not Enough Variety!
If you follow a strict vegan plan, Nutrisystem isn't a good choice because it's vegan menu items are very limited and must be sorted and chosen from the vegetarian plan, rather than included in a specific "vegan" plan.
For example, sorting their dinner options by both "vegetarian" and "no eggs," yields only 5 meal options! Breakfast, lunch and snacks offer more variety, but I can't recommend Nutrisystem for vegans unless you are content with having most of your meals be bars, melts, and rice.
---
Why Would a Vegetarian Choose Nutrisystem?

Choosing to eat vegetarian has a myriad of health benefits, so why would a vegetarian choose Nutrisystem?
Here are a few reasons the Vegetarian:
Convenience: Meal planning and preparation takes a lot of time and energy. Nutrisystem provides you with most of your food, making it a popular diet for busy people.
Structure: Eating vegetarian is a great choice, but are you eating a healthy number of meals at the right time? Nutrisystem puts order to your daily menu with 6 small meals each day
Truly "vegetarian": Was that soup you ordered made with beef stock? Maybe that healthy vegetable burrito was cooked in lard? If you aren't making your own meals, there is always the question of whether they are actually vegetarian. There are no meaty surprises with Nutrisystem's meals!
Portion size is also an important consideration in any healthy diet, and much of our weight issues come from the growing portion sizes that we are served. All of your meals with Nutrisystem are "perfectly portioned" so that you get just the right amount of food
Protein: In giving up meat, many vegetarians don't eat enough protein in their diet. Nutrisystem proves over 70g of protein a day, which exceeds the recommended amount!
---
In Conclusion
If you have adopted a vegetarian lifestyle but aren't losing your desired amount of weight, Nutrisystem for Vegetarians is worth considering. It's high in protein, "smart" carbs, and fiber, and the prepared or packaged meals are perfectly portioned with optimal nutrition.
By eating small healthy meals more frequently, you'll take control of your blood sugar while feeling fuller longer. While food selection is limited, Nutrisystem does give vegetarians a convenient meal-delivery option for losing stubborn pounds and living a healthier lifestyle.

*View this featured promotion, or you can view more coupons
*Not sold on Nutrisystem? You may find that the flexibility and food variety of Weight Watchers Online is a better option!
Related Posts