So you sold a website in the last year? Or, maybe you're just thinking about selling a blog that you've burned out on. Awesome, but like selling anything of value, you can't escape taxes.
As you can imagine, tax laws are slow to keep up with the times, so very little information about selling a website or blog is actually available from the IRS.
Your Website Is a Tangible Good
A tangible good is defined as, "Having physical existence and/or form, or discernible through one or more senses." According to this dictionary definition, a website is tangible, as it can be seen on a computer or device, and is made up of digital assets. Because of this, the sale of a tangible good can ge considered a "capital gain."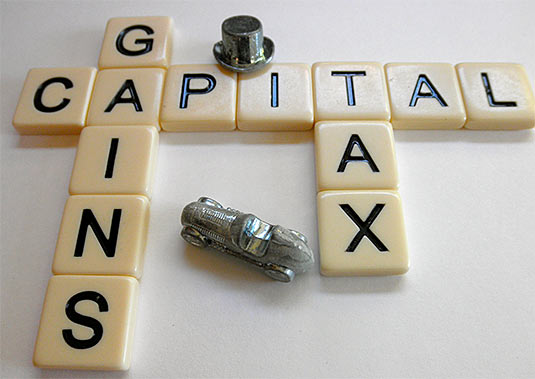 Consider the Sale of a Website a "Capital Gain"
You know all of those wall street executives who make millions a year? They are mostly at a lower tax rate because much of their income comes from "capital gains," or the money made from selling investments.
Another common form of capital gains are profits made from selling real estate. You could consider your website or blog to be virtual real estate.
Tip: If you own your own business, consider: TurboTax Self-Employed or H&R Block Self-Employed. We have exclusive coupons for TurboTax & H&R Block!
---
The Capital Gains Tax is Less Than the Income Tax
The advantage of paying a capital gains tax on the sale of your website as opposed to considering it "ordinary income" is that capital gains are usually taxed at a lower rate.
The Current Capital gains tax is:
0% for the 10%–15% brackets
15% for the 25%–35% brackets
20% for the 39.6% bracket.
For example, if you are claiming $10,000 profit from the sale of a website and you are in the 25% tax bracket, you'll could save $1000 or more classifying the sale as "capital gains."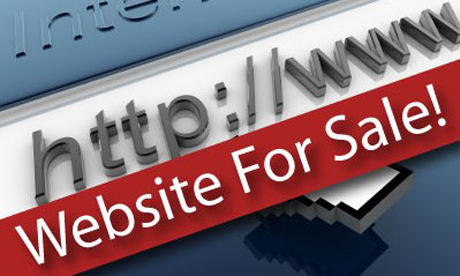 Determine the Cost Basis for Your Website
Essentially you'll pay taxes on the difference between what the website cost to develop and maintain and the price you sold it for. In finding your basis for the site, consider these expenses:
Cost of domain name, including the value of any years left on the domain
Cost of site development the site: Did you pay someone to help you develop or design the site and logo? If you have a WordPress site, consider how much you paid for the theme and plugins.
Don't forget the cost of updates, or redesigns to the site – Besides the initial development, consider what you paid for the development of newer versions of your website
Remember that expenses that you previously paid like web hosting, brokerage or listing fees (on a site like Flippa or eBay) are considered ordinary business expenses. They may already be taken out of what you are paid for the site.
Also, don't try to factor in previous years of expenses like domain renewals, as they don't add value to your current website or blog.
---
Are Profits from the Website Taxed?
If you previously sold advertising, sponsored posts, or made affiliate income from the site, that is ordinary income and doesn't affect what you pay on the sale of the actual website. You should get a 1099 for that taxable income.
An Example of Taxes Owed on the Sale of a Website
So, it's always good to consult with your CPA, but here is a sample scenario of the taxes on the sale of a blog or website:
Website sells on Flippa for a total of $6500 after listing fees
The basis cost to create the website, including the domain is $2500
The taxable amount is $6500-2500= $4000
Seller is in the 25% income bracket, so they pay a 15% capital gains tax on the profit
Seller of website owes $600 at tax time
I hope you made a lot of money from the sale of your website! Please comment below if you have anything to add to this topic. Also, note that tax laws can also change. I'm sure your accountant would be glad to answer any specific questions you have about your blog or website sale.
Related: