Total Cost of the South Beach Diet: When searching for a diet that fits your lifestyle, price is an important consideration. Even though meal-delivery diets replace most of the food you're spending money on now, there are additional expenses to consider in addition to the monthly fee.
One of the most popular meal delivery diets is the South Beach Diet (review). Like Nutrisystem (review), the South Beach Diet is a popular weight loss program with busy people because of its convenience.
So how much does the South Beach Diet actually cost? We breakdown the total daily, weekly, and monthly costs for you to help determine whether it fits into your budget and lifestyle.
---
How Much Does the South Beach Diet Cost?
To calculate the total cost of The South Beach Diet, you have to add two things:
The cost of their program: South Beach has 3 plan levels, and you pay more for increased menu variety
The expense of supplemental food: Although the prepared food that is delivered monthly is most of your meals, you still have to buy groceries and plan for several DIY meals each week. Remember, restaurant food will cost you more than cooking at home!
So, to estimate how much the South Beach Diet might cost for you, let's first look at the cost of the plan options:
• Cost of the Program: 3 Plan Options
South Beach 3 plan levels, with the main difference being that you'll pay more for increased menu variety (including frozen foods).
Here are the latest South Beach Diet costs per day, week, and month, with their popular 40% off coupon applied:
Silver Plan: $9.56/day, $61.78/week, $267.68/month
Gold Plan: $10.88/day, $70.30/week, $304.61/month
Platinum Plan: $11.87/day, $76.69/week, $332.30/month
Note that men pay about $1 per day more to account for an extra daily snack. (View prices)
*Tip: The 40% off coupon is the best long-term promotion, as it locks-in the initial promotional rate forever. Other coupons may yield a lower price the first month or two, but your monthly bill will likely rise as soon as the promotional period ends!
---
+ Cost of Supplemental Food: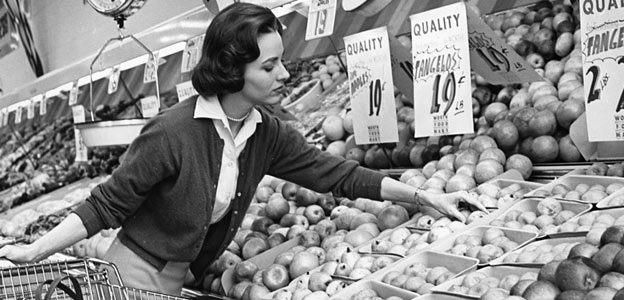 While most of the cost of being on the South Beach Diet is the monthly food delivery, there are other expenses, too. Here are 3 additional expenses that you should consider:
Groceries: You'll be asked to supplement their meals with fresh fruits and vegetables from the grocery store. I would estimate these supplemental groceries to add an extra $5 per day to your food budget. (source)
DIY Meals: Each week you have the flexibility to enjoy two DIY breakfasts, lunches, and dinners on your own. You can choose to cook these meals yourself, or dine out. Consider that the average meal cooked at home costs about $4, while the average restaurant meal costs about $13. (source)
Optional Extras: During checkout you'll have the option to add extras, such as vitamins or extra bars (10 for $20) and shakes (28 for $50). These are not necessary, and will increase your monthly bill.
When you factor in the additional expenses listed above, the total cost of the South Beach Diet is significantly more. Here's our estimate for the total cost of the South Beach Diet:
Women: $17/day, $125/week, $500/month
Men: $18 per day, $135/week, $585/month
As you can see, being on the South Beach Diet is a substantial monthly expense. So, how can you get the best price?
---
Get the Best Price; Use a Coupon!
If you want the best price, don't just go to the SouthBeachDiet.com homepage and sign up! You can get a better deal with their 40% off promotion, and can often find a promo code for extra free food:
This is also the case with other diets and weight loss plans. If you aren't sold on South Beach, check out these other hot deals below for the best prices:
*Related coupons: Nutrisystem | Weight Watchers | Medifast | Bistro MD
---
Why the Cost of South Beach May Be Less Than You Think
While it seems that meal delivery diets cost a lot, the price might actually be less than you think. That's because the South Beach Diet replaces most of the meals that you are currently paying for, from the grocery store and at restaurants.
In fact, most people have no idea how much they are currently spending each month on food, and might be shocked to know.
Diets like Weight Watchers and Noom might be great, but their cost is deceptively low because they don't include any food. For this reason, a DIY diet may end up costing significantly more than meal delivery, and require hours of meal preparation and portioning each week.
---
Most Meal-Delivery Diets Seem to Cost About the Same:
Monthly meal delivery diets all seem to be in the $10-12 day ($300-350/month) range, which is where the South Beach Diet falls. Actually, it looks like South Beach is within $1 per day of Nutrisystem. That's no accident, as these commercial diets have done a lot of research to see how much people are willing to pay.
It looks like that magic number falls around $300 per month, which is about $150 less than your average car payment, and about the same amount each household spends monthly fueling their cars.
---
Is There a Cheaper Way to Follow the South Beach Diet?
Not interested prepared meals or committing to a big monthly payment? There's a popular South Beach Diet book available for about $10 for do-it-yourselfers!
While no food is provided, this may be a better option for those who enjoy cooking, or wish to better understand the diet before making a significant financial commitment.
If you don't mind providing your own food, I also highly recommend the highly-rated, app-based WW Digital and Noom Coach.
---
Conclusion:
No single diet is best for everyone. I'd summarize by saying that if you are busy and value short-term weight loss results above menu variety, The South Beach Diet might be worth considering.
Hopefully you now have a better idea of the total cost of the South Beach diet, and whether it fits into your budget. If you do consider signing up, be sure to speak with your doctor first. If she agrees that it's worth trying, be sure to use the 40% off coupon to get the best monthly price!
Related: Nutrisystem cost | Noom Cost | WW Cost
Related Posts