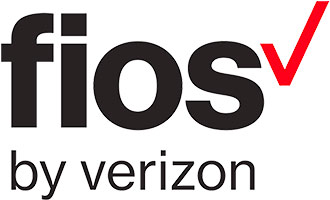 Is there a Fios student discount? Verizon now offers reliable Fios Home Internet to students at an unbeatable discounted price with no promo code needed. Best of all, there are no contracts, data caps, or extra fees for equipment. As a student, you'll also get a 2-year price guarantee that your internet bill won't increase.
Here are today's best Fios promotions plus how the Fios student discount works.
Fios Student Discount: Best Deals | Who Qualifies? | How It Works
---
Best Fios Sign-Up Deals Now:
Here are the best signup deals for students and those who are just students of life.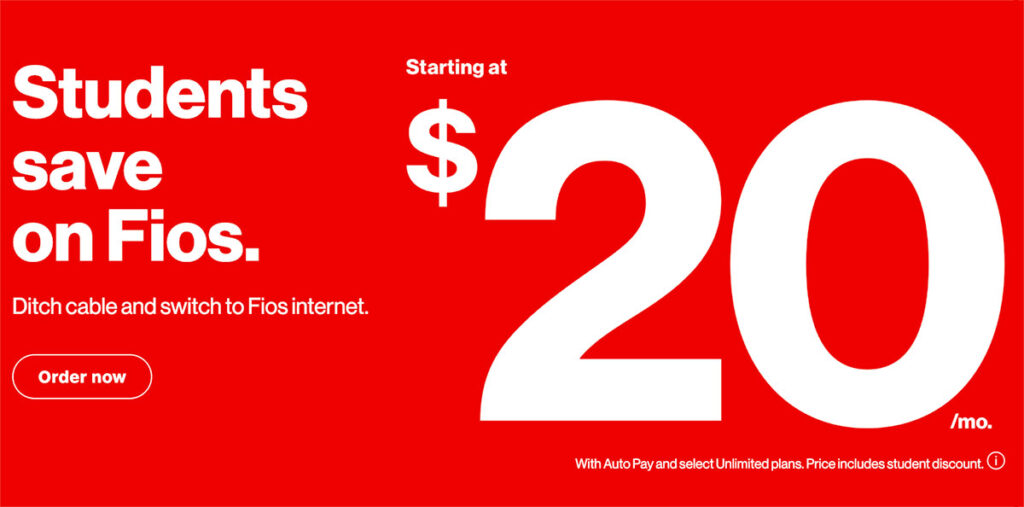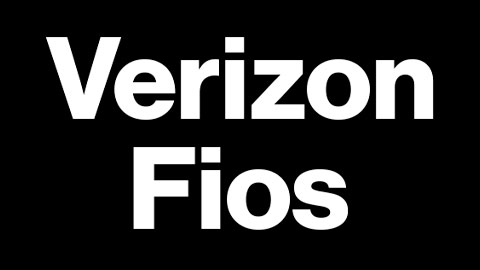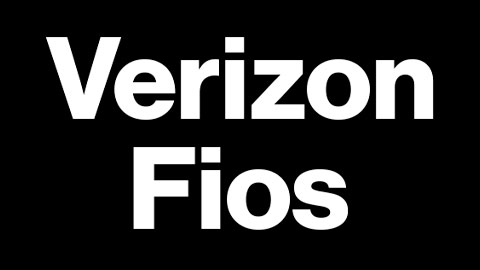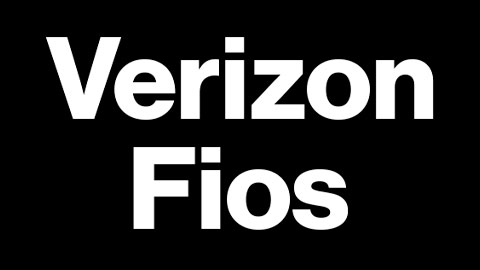 The Fios student discount is pretty sweet, but also consider the other featured offer as it usually includes bonuses like free gift cards. If you're already a Verizon Wireless customer you can get an even better deal.
Here's who qualifies for the student discount for FIos Internet.
---
Who Qualifies for the Fios Student Discount?
Here's who is eligible for the Verizon Fios student discount:
Students currently enrolled in college or an accredited institution of higher education
Community college students
Students enrolled in a Technical college
Graduate students or those enrolled in a post-secondary educational institution of higher learning
The spouse or parent of a qualifying student can apply for the discount on their behalf
Do you think you qualify? Here's how to get the Fios student discount now.
---
How to Get the Fios Student Discount:
If you are a student, follow these steps to get the Fios student discount now:
Verify your status through ID.me here
View the Fios student Home Internet plans here
Sign up and you'll receive an email confirmation of your enrollment in the student discount
Afterward, Verizon will ask you to verify your student status annually with ID.me to keep the student discount. (Source)
*Related: NordVPN Now Has a Student Discount
---
Why Verizon Offers College Students a Discount on Fios Internet:
Recently, Verizon has made a big push in attracting students as customers. It makes a lot of sense because most people probably choose an internet provider during their college years and then aren't likely to switch. Here's why Verizon says they offer a student discount on Fios:
"College is the first time many students live on their own and the first time they have to make decisions about choosing an internet service, which is why we're offering them super fast, super reliable service on the 100% fiber-optic network at an incredible price."

"With the costs of attending college at an all-time high, it's important for students to know that they have a new choice for internet and most important: that they don't need to sacrifice quality to save."

Nina Bibby, senior vice president, consumer segment marketing at Verizon
Well, the average student loan debt is well over $30k so saving students money on their internet, TV, or 5G bill is a plus.
I hope you are eligible for the Fios student, veteran, or teacher discount. If not, our other featured offers are pretty sweet, too, and usually come with bonuses like free gift cards or even an Xbox!
We also have student discounts for Weight Watchers, Fanatics, TurboTax, and Byte Aligners.
Thanks for stopping by PrettySweet.com!