Weight Watchers Monthly Pass: Losing weight can be a big enough challenge, but keeping it off is even more difficult for most people on a weight loss program. As trendy diets come and go, Weight Watchers continues to prove that is the most effective weight loss option available, and is rated #1 by U.S. News & World Report.
The most effective way to lose weight with Weight Watchers is their Monthly Pass, which combines their etools & online resources with meetings that provide support and encouragement. It's their best value too, and you can use a coupon below for up to an extra 30% discount:
---
What makes the monthly pass from Weight Watchers so great?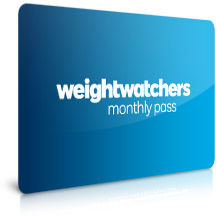 Think of the Monthly Pass as a one-two punch, combining both components of Weight Watchers: their meetings and etools. Utilizing both of these components maximizes your chances for success. With the Monthly Pass you'll get:
Unlimited meetings that provide support and motivation
Free registration and eTools
The Monthly Pass renews each month. It requires no long-term commitment, and is easy to cancel
Why are meetings so important?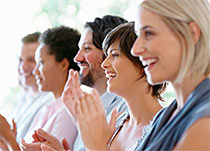 "Alone we can do so little; together we can do so much." – Helen Keller
With the Monthly Pass you are eligible for unlimited meetings, which multiplies the success rate of Weight Watchers compared to those who attempt to lose weight on their own. (Weight loss results after a 12 week randomized clinical trial funded by Weight Watchers – see site for more details)
Meetings provide both accountability and support, and are led by a trained mentor who has personally lost weight with Weight Watchers. Losing weight alone is hard, but with meetings you receive encouragement and inspiration from others like yourself who also have weight loss goals. Your weekly confidential weigh-in monitors your progress and helps to keep you on track.
OK, then why are their eTools also important?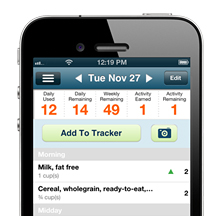 So, meetings sound great maybe you just want to stick with those and skip the online part, right? Actually, people who used Weight Watchers eTools lost 50% more weight than those who went to meetings alone.†  When you sign up for the Monthly Pass, you get eTools which gives you access to their online tools and mobile apps with features that include:
Your personal tracker, helping you keep tabs on your food and activity
Bar code scanner – No need to hit the search engines or weightwatchers.com to find out the PointsPlus value of thousands of foods in their database. Just scan and you're set!
Cheat sheets – When you're out to eat, Weight Watchers can quickly and conveniently help you make good choices on what to eat. They can even help you find a restaurant
Recipes – Search and find thousands of delicious and healthy recipes online easily. They even have video demonstrations, and you can even build and create your own recipes
Work Out Videos & Exercise Tips – Whether you are new to exercising or a pro, Weight Watchers can help you stay inspired
Snap & Track – Just use your phone to take a photo of your food, and do the tracking later at your convenience
Learn more about everything include in the Monthly Pass here
The Monthly Pass requires no long-term commitment
With the Monthly Pass you'll get a card mailed to you every month that you present at meetings. If you wish to cancel, it's really easy, and there are no long-term subscriptions or commitments.
Use a coupon for the best deal on the Monthly Pass – no promo code needed!

You can get the best price online for the Monthly Pass (Weight Watchers costs) directly from Weight Watchers here. Each month they run a promotion of some kind, (no promotional code needed!) offering you a great discount on your first month. You can also see all of their featured coupons in one place on our site.
Good luck with your dieting or weight loss goals, and thanks for checking out our coupons. Be sure to also check out Weight Watchers Simple Start for an easy 2-week plan to start losing weight right away!
† Based on 24 weeks study; Nguyen V et al. Obesity 15 (9S) A221, 2007