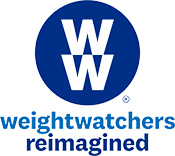 Best Starbucks drinks and menu items with low Weight Watchers Points: As a fellow Starbucks lover and former (successful) Weight Watchers member, I know how difficult it can be to avoid those morning coffee cravings.
The great news is, you don't have to quit the good stuff altogether as your basic coffees and teas are actually very low in SmartPoints, or might even be zero points. However, the added sugar and cream can be a points-killer! So, you need to make some conscious lifestyle choices when ordering your daily (or weekly) beverage at Starbucks.
Need some advice for navigating the Starbucks Menu if you're counting Weight Watchers points? Here are some quick tips before we get started:
Stick with simple. Coffee and tea alone have zero SmartPoints
if you want to add milk, skip the half & half and opt for soy milk or skim milk instead
Skip the fancy seasonal drinks (like the Pumpkin Spice Latte!) and most breakfast items, although we highlight the best ones below
Keep sugar to a minimum, or even use a packet of Splenda
The rule of thumb with Starbucks drinks is that Sweet and/or creamy drinks will cost you SmartPoints.
Ok, got the basics? Here are the 9 best healthy drinks & food menu items to order at Starbucks if you are on Weight Watchers, (review) or just about any other diet:
*Recommended: Does Weight Watchers Really Work?
---
1.) Espresso: (0 SmartPoints)
Espresso is also the perfect drink to have on weight watchers, the espresso itself contains zero SmartPoints. Some people opt for a 'red eye' when ordering their Starbucks drink. It's not an official expression, but basically means an extra shot in your cup. Great way to get the extra caffeine without the added calories.
---
2.) Fresh Brewed Filter Coffee: (0 SmartPoints)
When it comes to fresh filter coffee, this is your next best bet. There're usually two or three different varieties and they are zero SmartPoints, just add points for your milk or cream. For an even lighter option, using soy or almond milk will be more forgiving on your waistline than cream.
Blonde roasts are perfect for your morning cuppa as they will give you just the right amount of energy to kick start your day. Those who are looking for something a little weaker with a similar taste can get the Pike Place, it has 30mg less caffeine than the Blonde if you go for the grande option.
*Related: How Many SmartPoints in a glass of wine? | WW points list
---
3.) Classic Caffè Americano: (0 SmartPoints)
A Caffe Americano is great for someone who loves the espresso taste and doesn't want a filter coffee. It is a strong coffee and great for first thing in the morning. It is basically a shot of espresso and hot water has zero smartpoints and 15 calories unless you add milk or cream.
If you want a less harsh taste, Starbucks now has their blonde espresso beans which are smoother and tastes ever so slightly sweet; perfect for those who crave a sweet touch but are trying to go sans sugar.

---
4.) Iced Coffee: (0 SmartPoints)
Iced coffee is a personal favorite and if you stick with a regular nitro or Nariño cold brew, your coffee will be guilt and SmartPoints free. That is unless you add some additional cream or sweetener. As a weekly treat you could have a grande iced latte, but it comes in at 5 smartpoints if you use 2% milk.
Tip: Remember, coffee doesn't hydrate you like water, so make sure you're drinking enough
---
5.) Teavana Teas: 1 SmartPoint (But, Not "Sweet!")
Tea is a perfect menu option for non-coffee drinkers who still need a bit of a kick on a morning. Tea is great for the body and has a ton of antioxidants. If you're an English Breakfast Tea drinker then skip the milk and opt for a slice of lemon instead, lemon is also the perfect pair for an Earl Grey.
Green Tea works wonders for digestion and is common drink amongst dieters. Chai tea is zero SmartPoints, but beware of sweet tea, lemonades, and peach teas. The extra sugar will cost you SmartPoints, especially in the Venti size. Don't believe me? Here the difference between "smart" and "sweet":
Observe the points difference when you add lemonade:
Shaken Iced Green Tea: (tall or grande) 1 SmartPoint vs.
Shaken Iced Green Tea Lemonade (venti) 8 SmartPoints
Shaken Iced Black Tea: (tall or grande) 1 SmartPoint vs.
Shaken Iced Black Tea Lemonade: (Venti) 8 SmartPoints
And, look how many points "sweet tea" will cost you:
Shaken Sweet Tea: (Venti) 8 SmartPoints
Shaken Iced Peach Tea: (Venti) 8 SmartPoints
Yikes! What a difference "sweet" makes with your tea choice. If you do have a sweet tooth, make sure you view that sweet tea as a treat, because you're going to pay for it in Weight Watchers SmartPoints. If you do go with sweet, order it in a grande or tall.
---
6.) Caffè Misto: (2 SmartPoints)
Sometimes you need a creamy coffee drink, so instead of getting a regular latte (4-7 SmartPoints), try ordering a Caffe Misto instead. If you want to further reduce it's 80 calorie total, try order this:
A Tall Caffè Misto made with steamed nonfat milk and coffee (instead of espresso) with Splenda or a little sugar
At only 2 SmartPoints and 60 calories, it's a very point-friendly latte-alternative to a latte. In fact, you could say that Caffè Misto is a hit (get it?) with Weight Watchers!
---
7.) Best Breakfast Food: Oatmeal (4 SmartPoints)
Starbucks has some real WW SmartPoints bombs on their breakfast menu, but the steel-cut oatmeal is great, including Hearty Blueberry Oatmeal and Classic Whole-Grain Oatmeal which will only cost you 4 SmartPoints. Add fruit on top if available, because fruit is Zero SmartPoints!
---
8.) Spinach, Feta, Egg White Breakfast Wrap: (8 SmartPoints)
Although most Starbucks breakfast sandwiches will cost you a lot of SmartPoints, the Spinach, Feta, Cage-Free Egg White Breakfast Wrap (nutritional info) is not bad at 8 Weight Watchers SmartPoints. It also has only 290 calories and 19g protein, so if you need a breakfast sandwich, it's your best bet. Personally, I like all of their breakfast sandwiches with a packet of free Starbucks Sriracha sauce!
---
9.) Best Bowl / Salad: Chicken & Quinoa Protein Bowl (12 SmartPoints)

There aren't a lot of lunch bowls, bistro boxes, and salads under 12 SmartPoints, so consider the Chicken & Quiona Protein Bowl w/ Black Beans and Greens. (nutritional info) It costs a reasonable $8, comes with a chile mildly-spicy vinaigrette, and boasts 27g of protein and 9g fiber, so don't judge it on WW points alone!
*Related: Weight Watchers Quinoa Recipes | How Much Does Weight Watchers Cost?
---
Related Posts