So, we just got back last night from seeing Wicked on Broadway at the Gershwin Theater in NYC, and it was amazing! Broadway was shut down for over a year because of Covid, but now Wicked is back and better than ever.
While everything at the Wicked gift shop was really pricey, I wanted to give my wife and kids something special to remember the show and our night in NYC. So, I'm framing one of the Wicked Playbills (programs) from the show!
It's a beautiful, iconic design that works well at any size; from Playbill to poster size. However, having one of the real Wicked Playbills from the Broadway show is more special to me than buying a Wicked poster that was probably printed in China and never was in the Gershwin Theater.
Here are some real deal Wicked Broadway Playbills for sale directly from us!
---
Wicked PlayBill for Sale! (Gershwin Theater, Broadway NYC)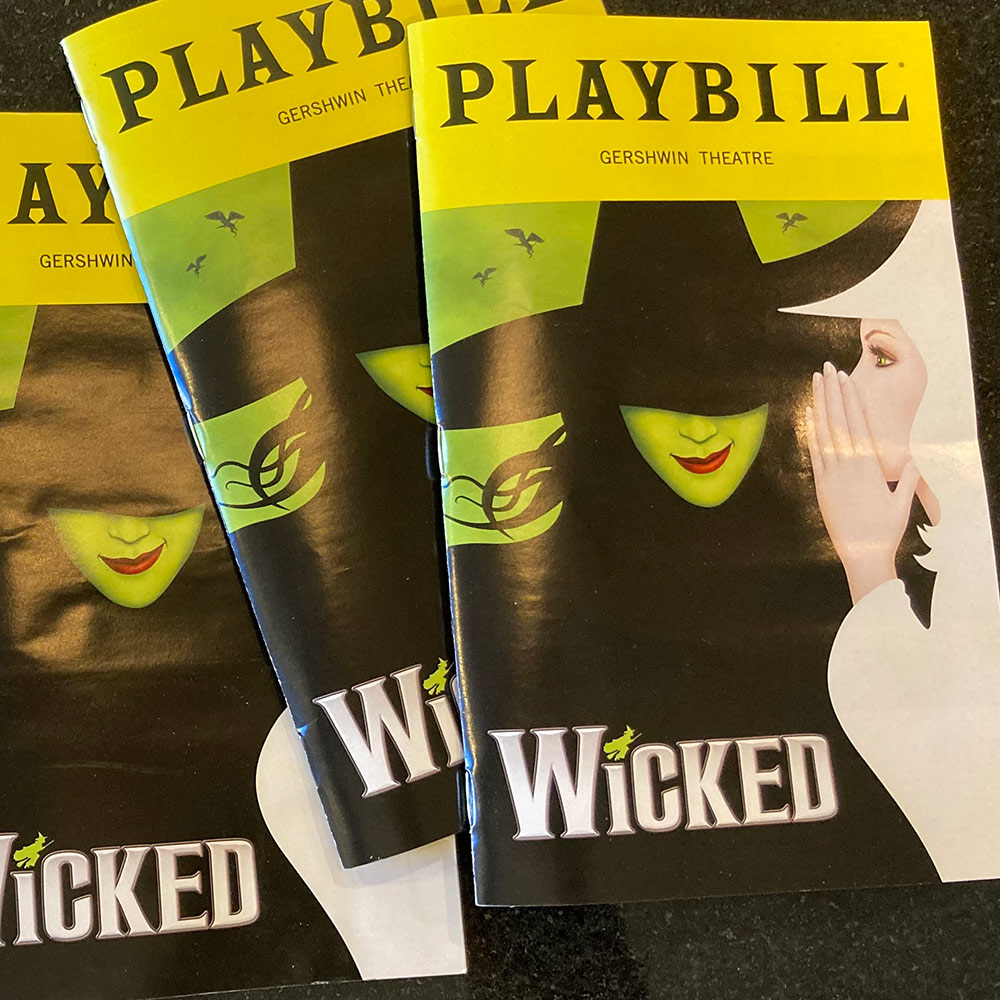 Buy a Wicked Playbill now:
---
Only $9 for one Playbill, and save more if you buy 2! We add only $1 for shipping in the U.S.
*Look for these Playbills on ebay here
As you can see, we saved a number of these Wicked Playbills, and only are framing one of them. Instead of putting them in a box and never doing anything with them, I figure I'd put them online and sell them so that others can have one cheap to frame, use in a craft project, or give as a gift.
The Wicked Playbills are in "mint" condition, meaning we got these out of the box and put them safely in our backpack without flipping through the pages.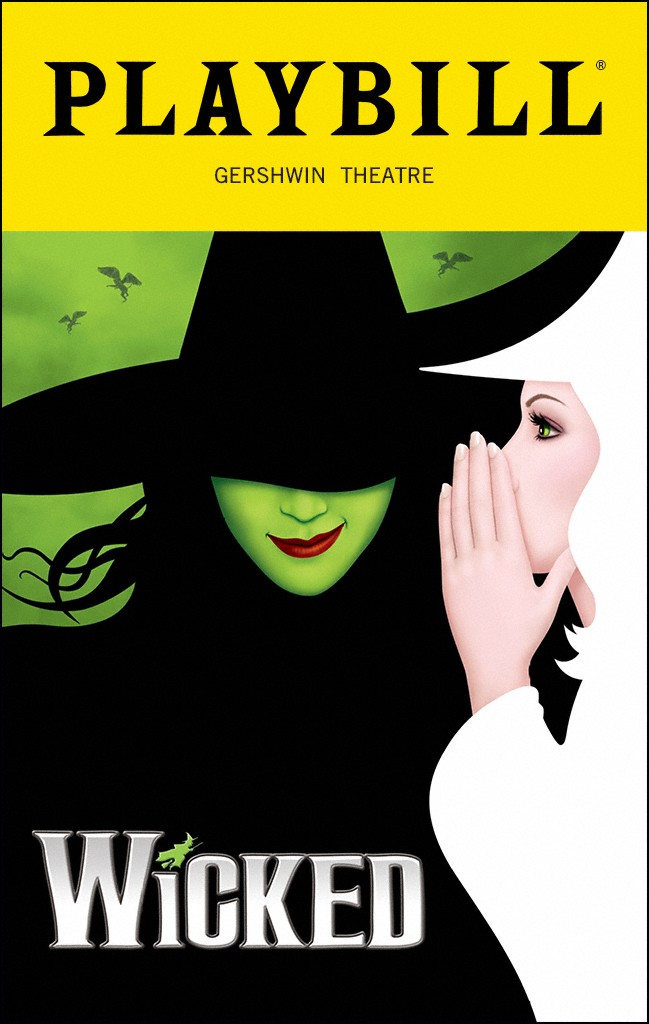 November 2021 performance at the Gershwin Theater starring Jennifer DiNoia and Ginna Claire Mason.
Wicked Playbills Size: Broadway Playbills are 5 3/8 x 8 3/8″ in size. If you're going to matte and frame them then you'll want an opening of just about or more than 5×8″. Anything less would risk cutting off the text.
I'm thinking about framing a couple of these Wicked Playbills, but the shipping price would go up a lot to mail them safely. So, for now, frame them after you get the actual Playbill. You can buy an inexpensive black frame online or at your local Michael's, Target, or another craft store.
Just make sure the opening is about 5×8″. You can take the Wicked Paybill with you to the store to make sure you get the right size frame.
If you are having it professionally framed, consider including your Wicked ticket, too!
---
Wicked Playbills for Sale on eBay
You can also find similar Wicked Playbills being sold on eBay, but they will usually cost more than the ones we have here!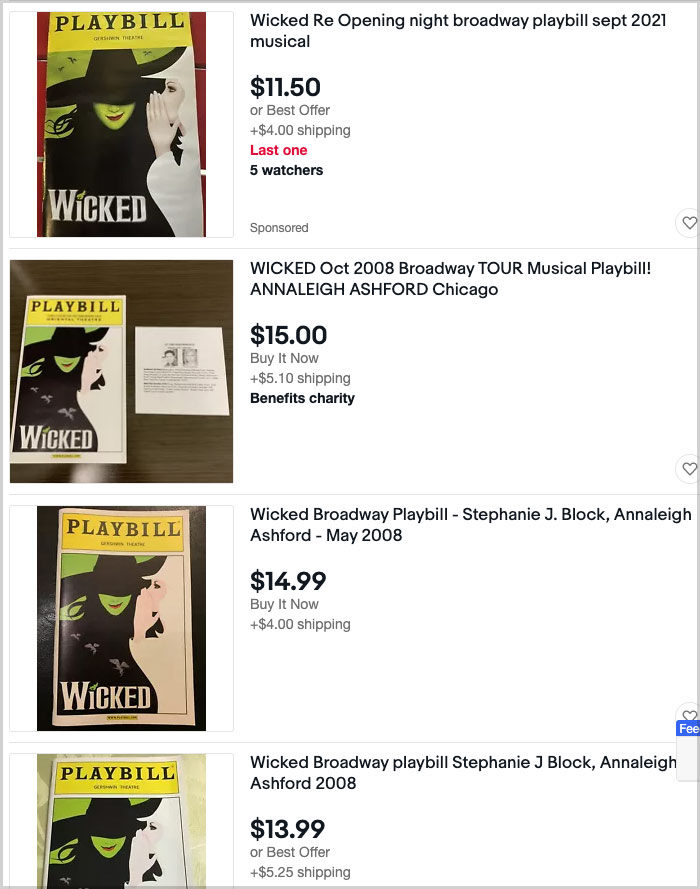 *Exclusive Coupons: Get up to a 90% discount at Easy Canvas Prints, and 50% off + free shipping at Snapfish!
---
Wicked Playbills are Better Than Posters and T-Shirts!
I love the manageable size of these Wicked Playbills, and you can actually flip through the pages and read all about the show and actors! Feels like having a little piece of the show, and really brings it all back for me.
Plus, buying and framing a poster is more expensive than a Broadway Playbill and doesn't have a connection to the actual show at the Gershwin Theater in NYC. Have any questions? leave us a comment!