How much is Nutrisystem? Price is an important consideration before beginning any weight loss program. If the diet doesn't fit comfortably into your budget, it's not going to work for you long-term.
To calculate the cost of Nutrisystem you need to add 3 things: your plan choice, supplemental groceries/food, plus any optional extras. By doing so you are able to estimate what your total cost per day, week, and month will be. While the average total cost of being on Nutrisystem is about $550 per month, it could be more or less for you.
Want to estimate your Nutrisystem cost? Let's get started!
Women's Plans | Men's Plans | Extra Expenses | Total Cost? | How to Save
---
1. Cost of Nutrisystem Monthly Plans:
How much is Nutrisystem per month? The price is $272-369 per month for women, and $309-406 per month for men, depending on your plan choice.
Which plan is best? Nutrisystem has 4 plan levels or both women and men to choose from, as well as Nutrisystem D plans for diabetics, and a vegetarian plan. These plans are similar, but you'll pay more for increased menu variety, including frozen foods in their Uniquely Yours plans.
Here's the latest pricing: (Updated 11/01/19)
• Nutrisystem Cost: (Women)
Here are the current prices of Nutrisystem for women with their 40% off promotion applied:
Basic: $9.72/day, $62.84/week, $272.30/mo.
Core: $10.55/day, $68.16/week, $295.37/mo.
Uniquely Yours: $11.87/day, $76.68/week, $332.30/mo.
Uniquely Yours Plus: $13.19/day, $83.08/week, $369.22/mo.
Vegetarian: $11.87/day, $76.68/week, $332.30/mo.
*Note: Nutrisystem D includes a special selection of foods for those with Type 2 Diabetes, and is available as Core and Uniquely Yours at the same price as the regular plans.
---
• Nutrisystem for MEN Cost:
Here are the latest prices of Nutrisystem for Men plans with their 40% off sale applied:
Basic Men: $11.04/day, $71.36/week, $309.22/mo.
CORE for Men: $11.87/day. $76.68/week, $332.30/mo.
Uniquely Yours: $13.19/day, $85.20/week, $369.22/mo.
Uniquely Yours Plus Men: $14.51/day, $93.72/week, $406.15/mo.
Vegetarian for Men: $13.19/day, $83.07/week, $369.22/mo.
*Note: Nutrisystem D for Men offers specially selected food for men with diabetes. They offer both a Core and Uniquely Yours "D" plan options at the same price as the regular plans.
Now, let's look at the additional expenses of being on Nutrisystem that are not included in the advertised price.
---
2. The Cost of Supplemental Food:
While Nutrisystem's prepared foods are most of the expense, you'll also have to buy extra food, including groceries and 4 weekly "flex meals" at home or dining out. Here's what you should plan on spending on additional food:
• Cost of groceries: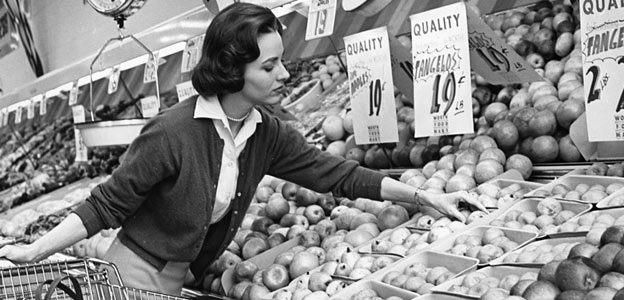 Supplemental groceries: Nutrisystem asks you to supplement their meals with SmartCarbs (fruits and veggies) and PowerFuels (dairy and lean meats). These will cost you about $5 per day
Home cooking: You'll also want to account for groceries needed for any home-cooked Flex meals, which cost about about $4.00 per meal.
• Restaurant Food: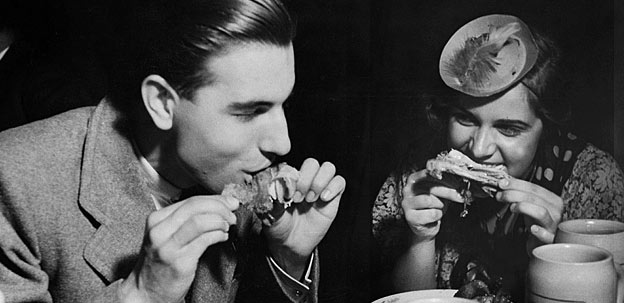 If you choose to use your Flex Meals at restaurants, it's going to cost you more. In fact, the average meal outside the home costs about $12.75 each, although you could certainly spend a lot more.
---
3. Optional Extras: (Shakes, Vitamins, etc.)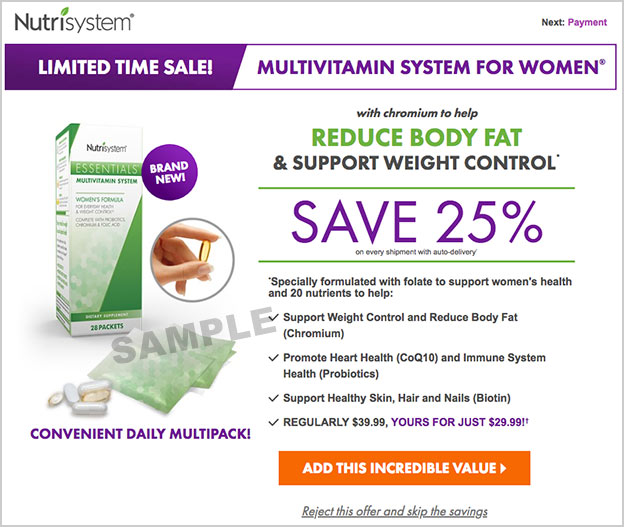 During the checkout process, you'll be offered a couple of optional extras like probiotic vitamins, protein bars, and extra shakes. In addition, Nutrisystem now offers a DNA test kit to teach you about your metabolism, and create a blueprint for weight loss based on your DNA.
I don't recommend any of these extras at signup, as you can always consider adding them at a later time, or buy a less expensive equivalent at the drugstore. For this cost estimate, I'm not going to add any optional extras.
• A la Carte Food: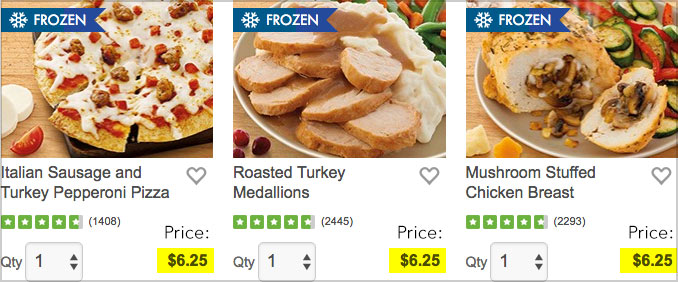 You have the option to add extra a la carte food to any order, including snacks, shakes and frozen food. If you are buying frozen food, you'll have to pay a $9+ shipping fee unless you spend $75+, in which case you get free shipping.
Because this is an optional expense, we won't add it to the cost total.
---
Nutrisystem Cost for One Month?
The first month of Nutrisystem costs $275-406, depending on which plan you choose. In most cases, the first month of Nutrisystem is always the least expensive. That's because most promotions are applied to your first month or two, and then may expire.
To avoid overpaying, be sure to use the 40% off deal, as it locks-in the monthly price, so that your first month costs the same as your last.
Tip: Be careful about trying to join Nutirsystem for one month only. If you don't cancel within the first 30 days, you are obligated to pay a cancellation fee, or to accept and pay for your second month's order.
---
How Much Is a Year of Nutrisystem?
So, you're not afraid of commitment? Then, let's estimate how much being on Nutirsystem's most popular plan, Core, for an entire year will cost.
A year of Nutrisystem costs about $3600 for women, and about $4000 for men.
However, that's just for the plan, which includes meal-delivery. Don't forget to add the cost of supplemental food, including fresh groceries and Flex meals to estimate your total food cost for the year.
---
Total Price of Nutrisystem?
So, what's the total monthly cost of being on the Nutrisystem diet? Let's add the monthly membership fees of the (women's) Uniquely Yours plan + supplemental groceries + occasional dining out to estimate a total monthly cost:
Nutrisystem plan: $335/month (Sale price)
Groceries: (supplemental food + 1 weekly homemade flex meal) $150/month
Dining Out: (One thrifty restaurant meal per week) $60/month
Add these items together, and your total food cost on Nutrisystem is about $18 per day, $125 per week, $545 per month, and $6450 for an entire year.
That sounds like a lot of money, and it is. However, when you consider that every month the average American spends $197 on groceries, plus $300 eating out at restaurants. That means being on Nutrisystem probably costs about what you are already spending on food.
Also, if you follow the program, you might find yourself spending less on alcoholic drinks and sweet snacks, which should save you a lot of money each month!
---
Thrifty? How to Save Money on the Cost of Nutrisystem:
Did you know that the person sitting next to you on an airplane probably paid a different price than you for their ticket? It's the same with Nutrisystem, as their various promotions result in different monthly pricing. So which one is best?
Nutrisystem's 40% off special is best. That's because, unlike other coupons, (like the $249 special) it locks-in the initial low price: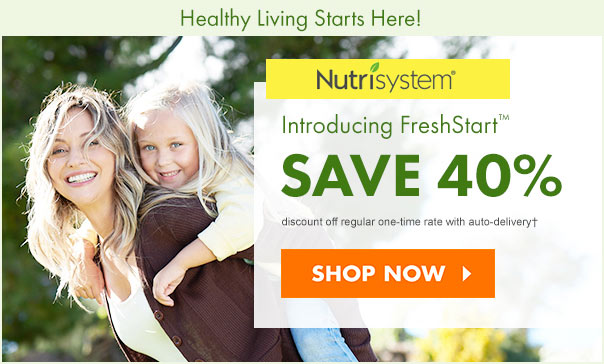 *Tip: Want to get the best price on Nutrisystem? Use the 40% off special, then stack 2+ promo codes for up to an extra $30 off + free food!
How can you cut food costs while on Nutrisystem? Here are a few ways:
Use a promo code: Every month there are promo codes available for up to an extra $30 off when you join
Nutrisystem at Costco price: Did you know you can buy discount $100 Nutrisystem gift cards at Costco for about $75 or less? They are good towards your first order, or a la carte food anytime!
Nutrisystem at Walmart cost: Want to try out Nutrisystem food before joining? You can buy 5-day kits at Walmart
Skip the extras: No need to buy the add-ons at checkout. Buy items like protein bars, probiotics, and vitamins in bulk on your own. It will save you money and provide the same health benefits
Limit restaurant food: Dining out is really expensive and generally not healthy. Save money by cooking your own flex meals.
Plan your flex meals before grocery shopping to reduce leftovers
Don't order drinks: You might be shocked at how much you already spend on drinks like coffee, wine, and smoothies at restaurants. Make your own drinks for a fraction of the price!
Tip: Do you drink coffee? If so, the expense can really add up. Consider that buying a single cup of coffee ($4) each weekday quickly adds up to $80+ per month!
---
Cheaper Nutrisystem Option?
All meal delivery diets for men and women seem to be pretty expensive. That's because you have to pay for a month of food all at once, and it's not cheap to ship perishable and frozen food.
For example, other popular diets, like the South Beach Diet, cost about the same, as Nutrisystem, while Jenny Craig actually costs much more!
If Nutrisystem isn't in your budget I would recommend the #1 rated WW (cost, coupons), or Noom (review, cost, free trial) the hot new weight loss app that's been called, "WW for Millennials." Although, the price tag of these DIY diets totally depends on what you choose to spend on food!
Talk to your doctor before starting any diet, and make sure that it's compatible with your lifestyle and weight loss needs; not just your budget!
If you do consider signing up, this is the best deal, as it locks-in the initial monthly pricing:

Related: How much does TurboTax really cost? Thanks for stopping by PrettySweet.com!
Related Posts