Custom Ink is the #1 site for screen-printed t-shirts for organizations and groups. Actually, they print a lot more than just t-shirts and have added dozens of other custom-printed products like hats, masks, and hoodies for your consideration.
Thinking of placing an order at CustomInk.com? All orders ship free plus we have codes for up to an extra $20 off your first order. The best part is that (unlike Reddit and those big coupon sites) our promo codes actually work! Here are tips for saving money on the cost, plus today's best voucher codes, on-site deals, and seasonal promotions.
Custom Ink: Voucher Codes | Best Deal | Reddit
---
Best Custom Ink Coupons, Voucher Codes: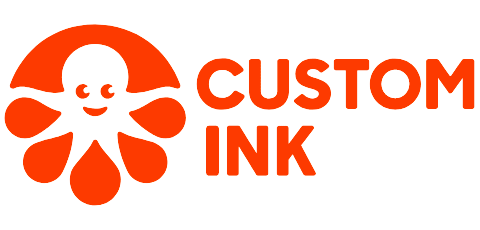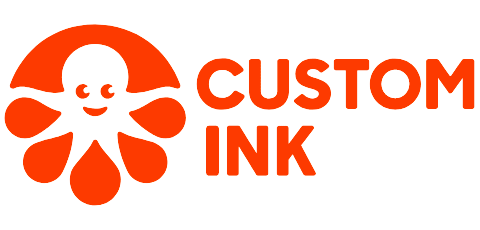 On-Site Coupons
2. Get up to a $10 discount with promo codes and deals at customink.com/coupons.
2. Get up to a $10 discount with promo codes and deals at customink.com/coupons.
Show Less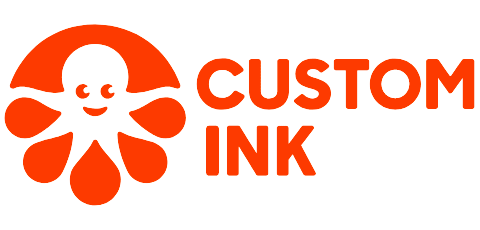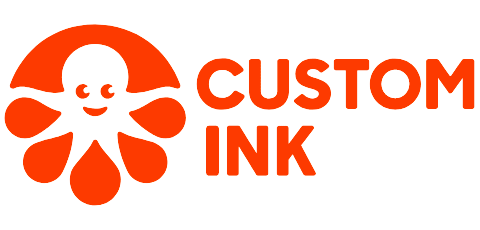 ---
How to Get the Best Deal at Custom Ink:
Follow these steps to get the best possible deal on your order at customink.com.
Volume Discount: The price per unit drops significantly when you order 35 or 50+
Use Fewer Colors: Every color in your design requires a separate screen and adds to the cost
One Print Area – Skip adding a second design on the back of apparel to save money
Don't Procrastinate: Custom Ink free shipping takes 2 weeks for delivery. Upgrading to Rush or Super-Rush shipping is faster but costs a lot
Use a Coupon: Use a voucher code at checkout for an extra $5-20 discount!
Speaking of coupons, here's what you need to know about using Custom Ink voucher codes:
Tip: Look for seasonal sales and promotions including Cyber Monday deals on their on-site coupon page!
---
How to Use a Promo Code at CustomInk.com: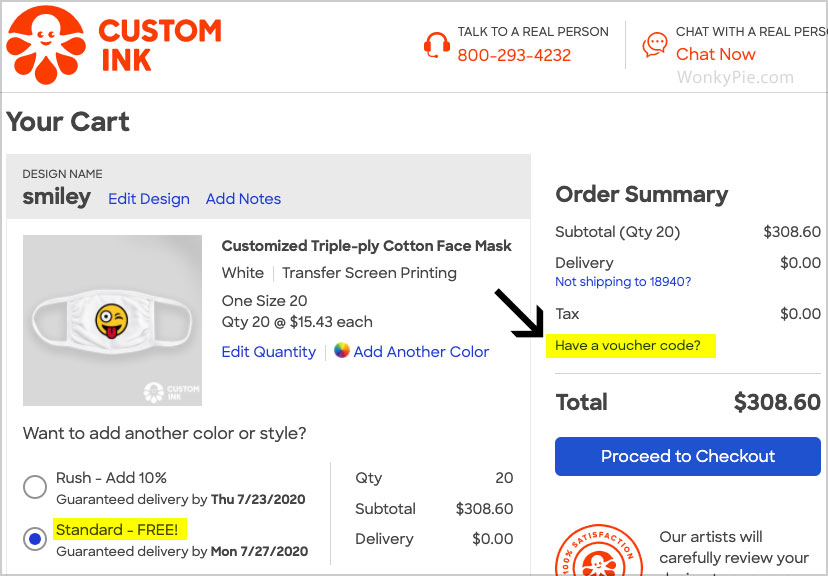 Getting an extra discount at CustomInk.com is easy.
Here's how to use a promo code at customink.com:
Get today's featured voucher code
Click the cart icon to view your shopping cart
Under order summary, click "have a voucher code" and enter your code
If the code is valid you'll see the savings listed as "Special Discount"
You can compare codes by clicking, "change voucher code" and entering another one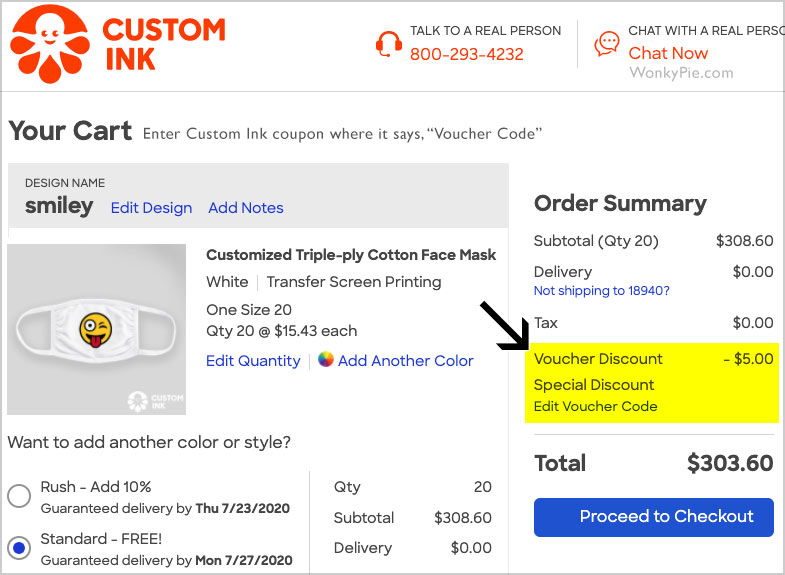 Tip: Most of the promo codes from coupon sites don't work. The best place to find a voucher code that works is the on-site coupon page at CustomInk.com
Top 3 Custom Ink Coupon Codes Now:
$5 off with code: NEWYEAR2023
$5 off with promo code: CUSTOM5
$10 off your first order with code INKVOUCHER10
---
Are the Custom Ink Voucher Codes on Reddit Legit?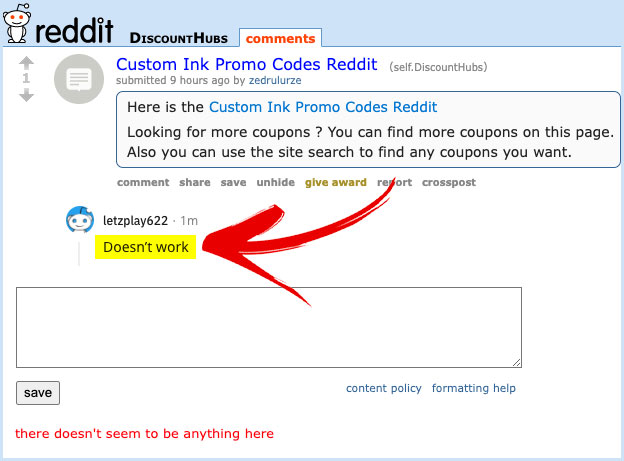 Reddit is a good place to share coupons, but in this case, don't bother looking. Although I searched for Custom Ink voucher codes on Reddit, the only thing I found was spam. In fact, the links claiming to have codes actually went to an unrelated page on a shady coupon site. Skip reddit.com, we post all valid promo codes here!
---
Conclusion: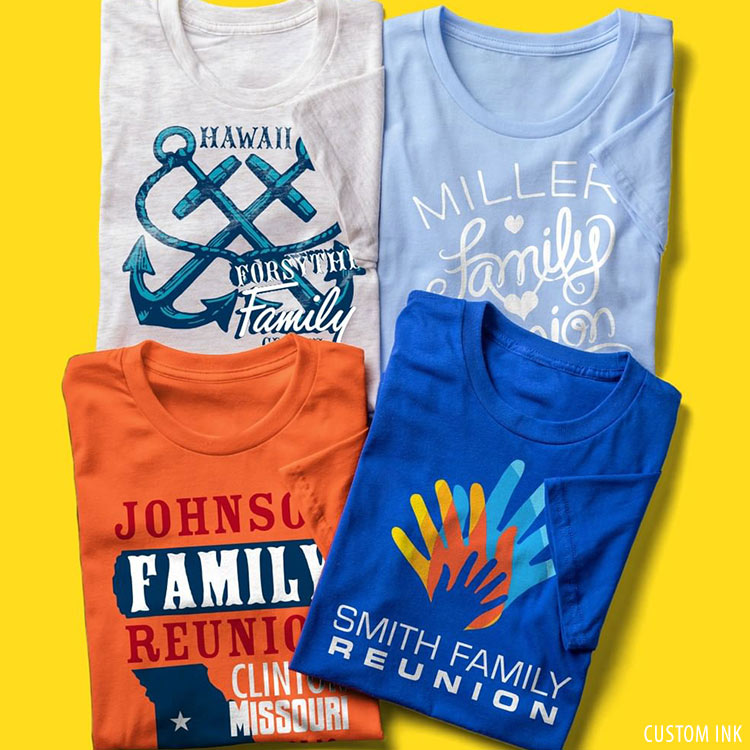 Organizing group orders takes time and can be hard. However, if you can avoid procrastinating you'll save a lot of money on shipping. Plus, don't ever place an order at CustomInk.com without using a voucher code! It takes a few seconds and will save you $5 or more.
More coupons: Custom Ink may have a special discount for high schools and colleges and the army. We have some other great printing coupons for brands like CanvasPeople, Easy Canvas Prints and Vistaprint here.
Thanks for stopping by Pretty Sweet!