My family and I love to go camping.
Actually, that's not true.
My family and I love the idea of camping. However, the reality of camping is quite different, and usually involves hours of packing, dirt, mosquitoes, smoke, bears, raccoons, and bodily pain from a terrible night's sleep.
For that reason I decided to make a bunch of camping memes that you can share with your friends, who may also be under the delusion that camping is simple and fun. Here are my camping memes, plus a couple of other funny hate-camping memes I found online. Enjoy!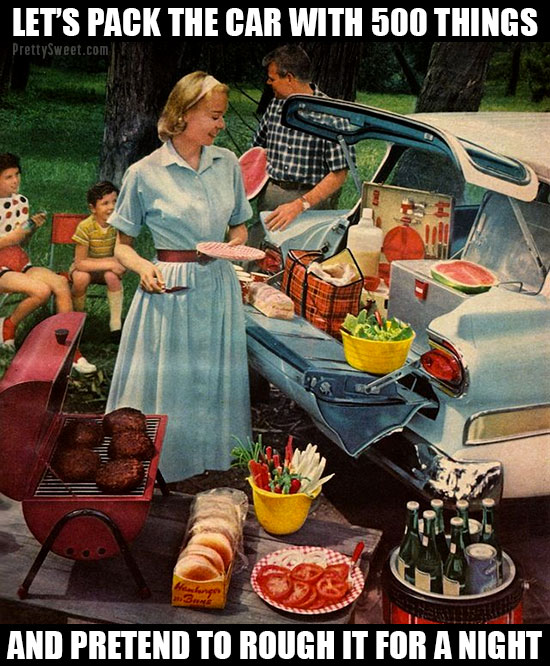 We spend more on supplies to go camping for our $20 campsite than it would cost to get a room at the Ritz-Carlton.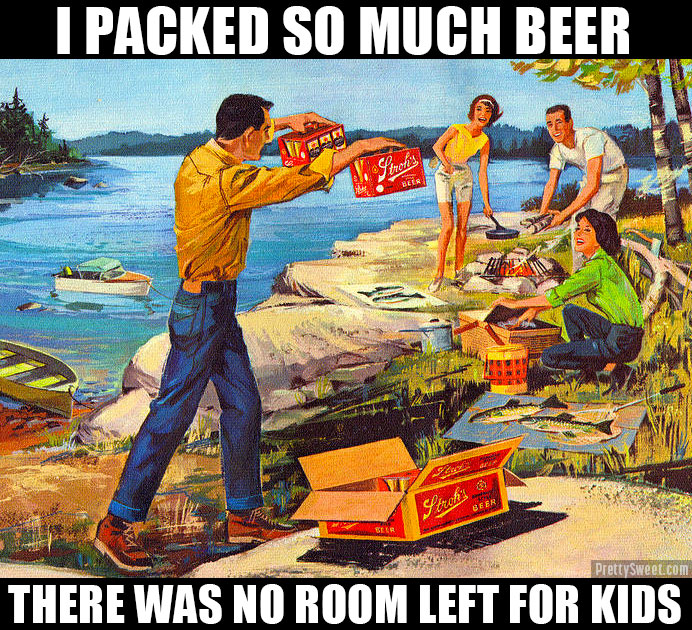 Camping without kids can be fun!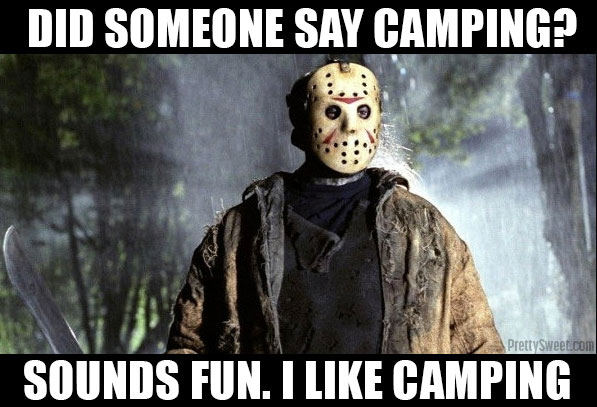 Hate camping? Don't worry; your odds of being murdered in the woods are pretty small.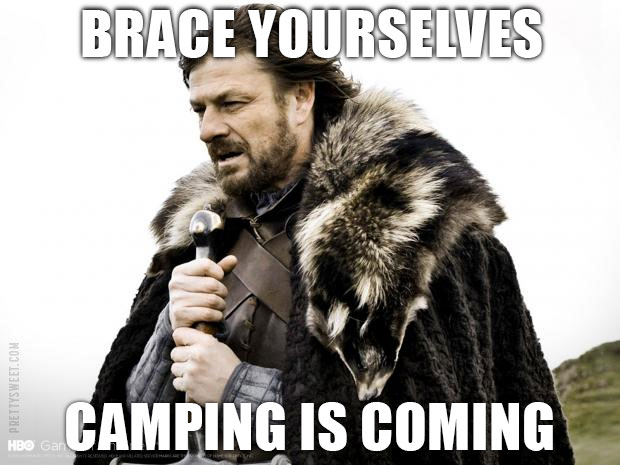 I mean, I had to do a Game of Thrones meme… sorry, It's required.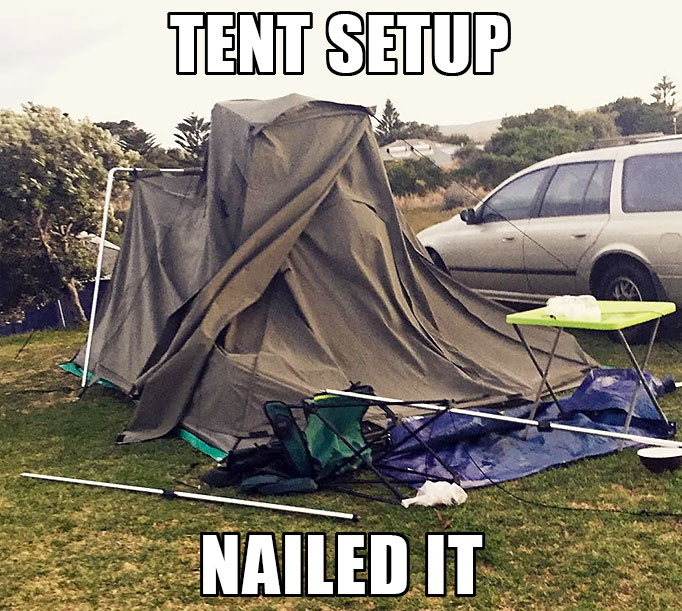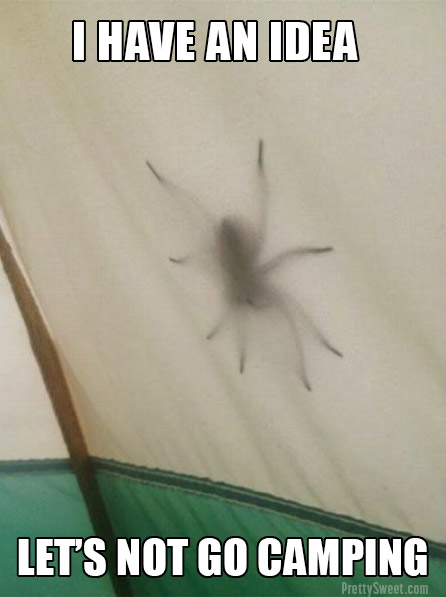 There's a rumor going around that you swallow a few spiders every year in your sleep. That's probably not true, but it could happen!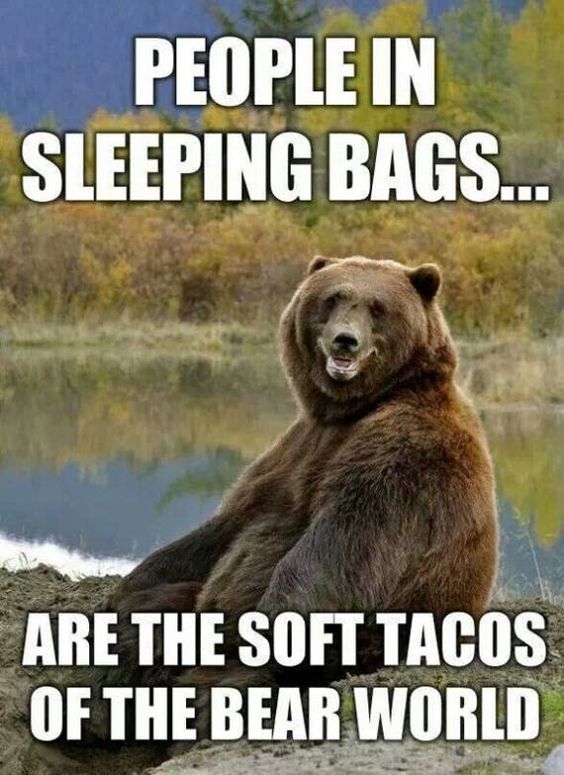 I found this funny bear / camping meme online and had to include it.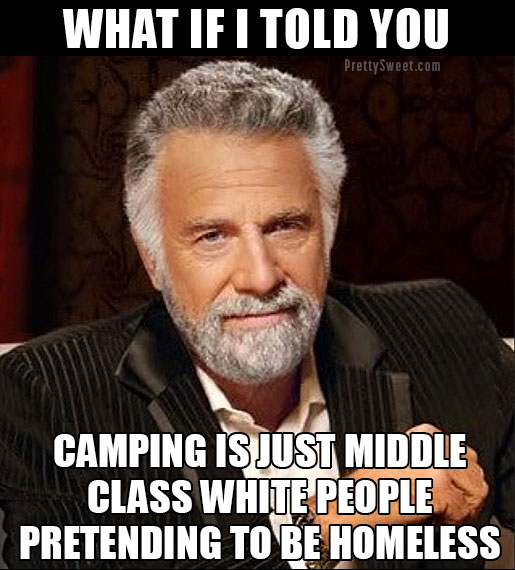 I guess we're trying to channel our ancient, dirty ancestors. Why else would we spend a lot of money to live like we're homeless?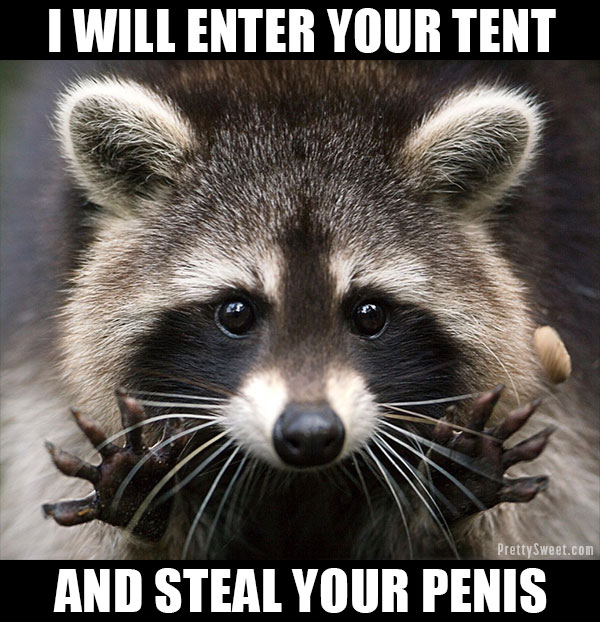 I've been camping a number of times, and usually the raccoons come out just as we're getting ready for bed. They probably just want our food, but you never know.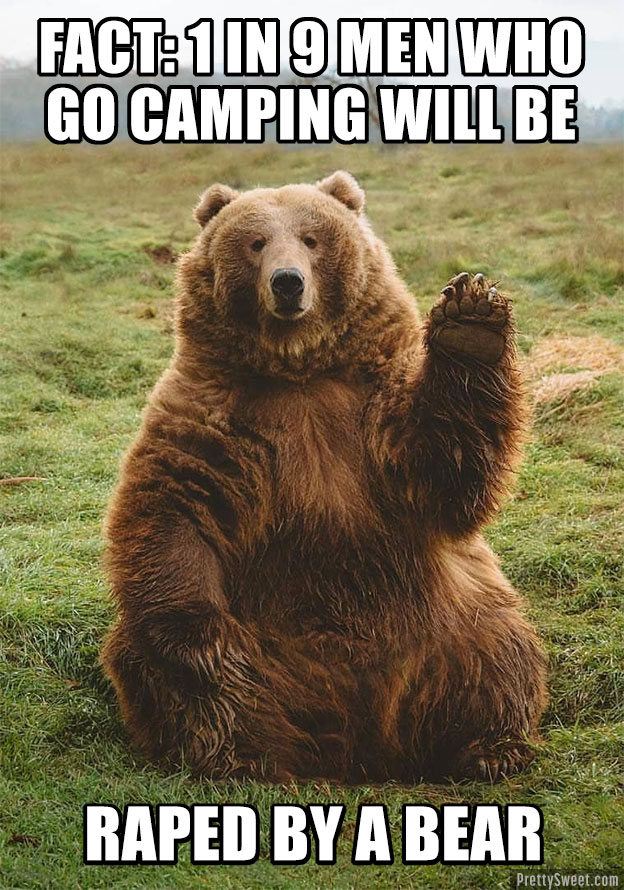 I don't know why, but my friends and I are obsessed with the idea that bears might rape us while we're camping. I think it started when one of us wen to go poop in the woods, and my friend Brett yelled, "don't get raped by a bear!" Then, it just stuck.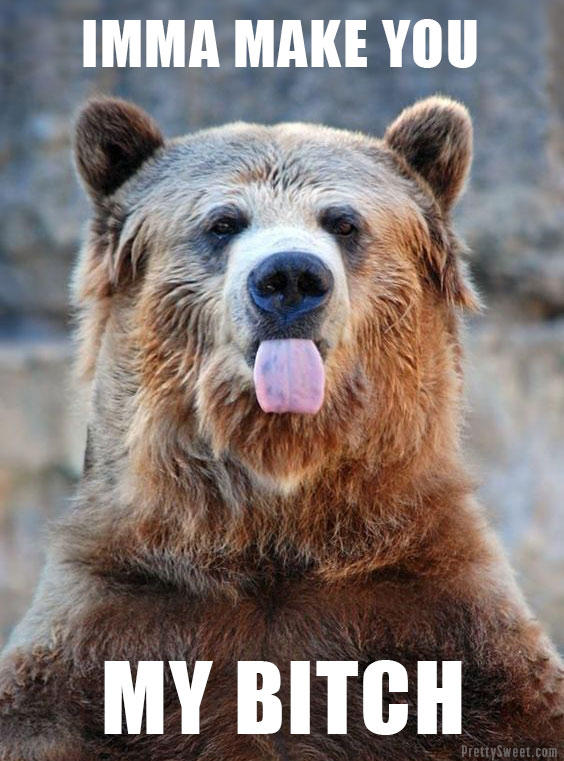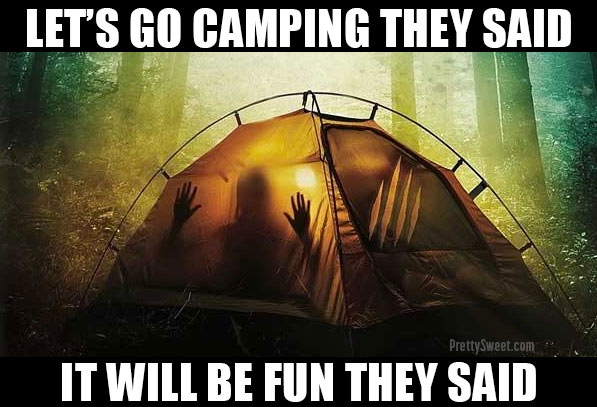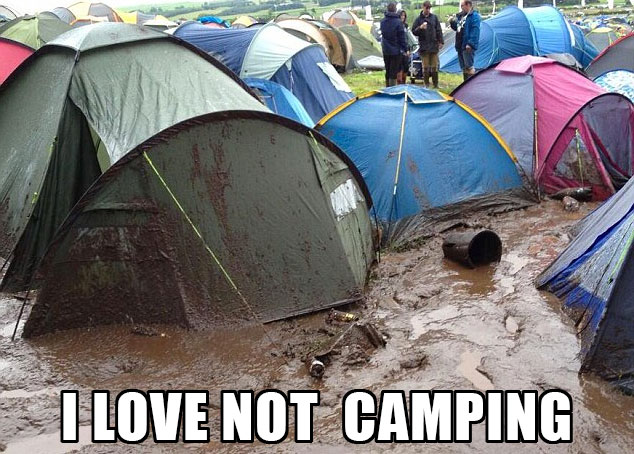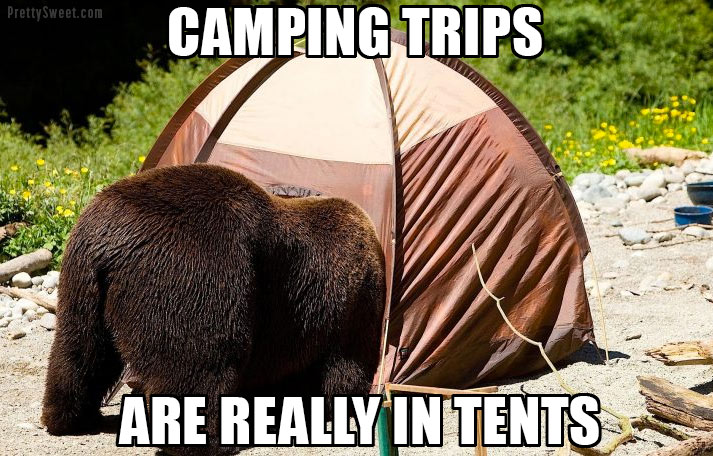 Get it!? You know, "intense?" Nevermind.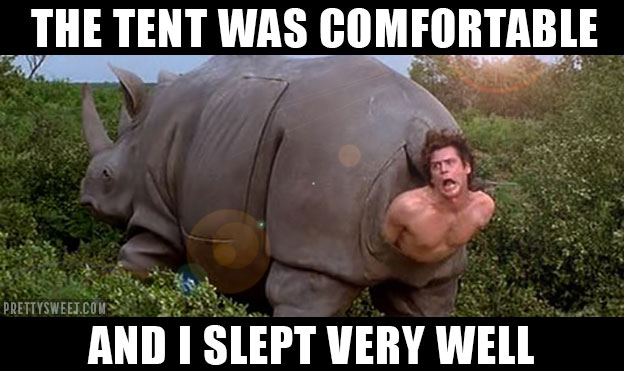 That's what I usually feel like emerging from my tent in the morning.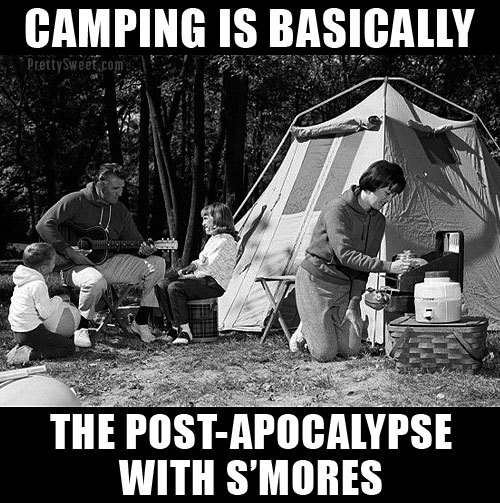 If you think about it, it's kind of true. And, unfortunately, the post-apocalypse will be more than just one night. (Although, no kids on cell phones will be a plus!)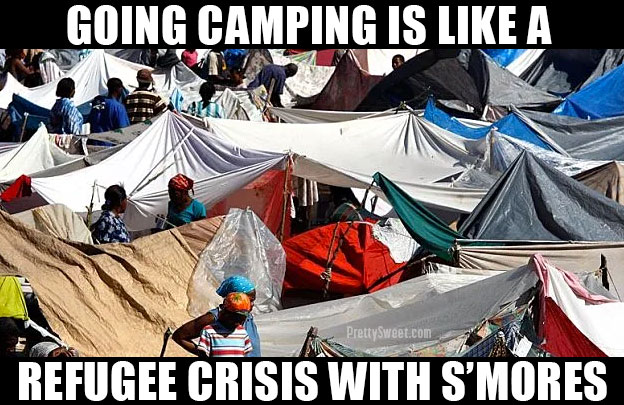 Or, perhaps you prefer to compare camping to a little refugee crisis. (with s'mores, of course!) Mmm… I do love me some s'mores.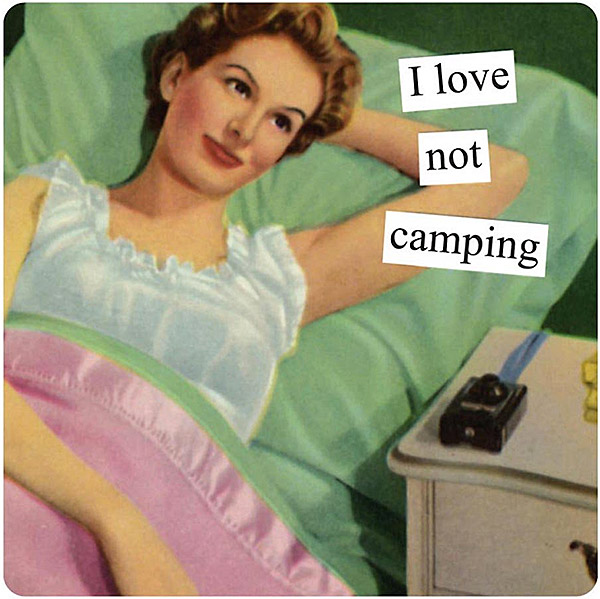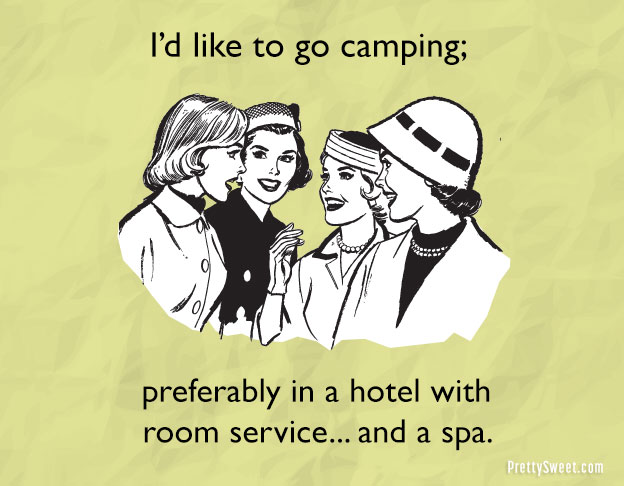 *New coupons: Vistaprint, 50% off WW, and WSJ subscriptions oh, my!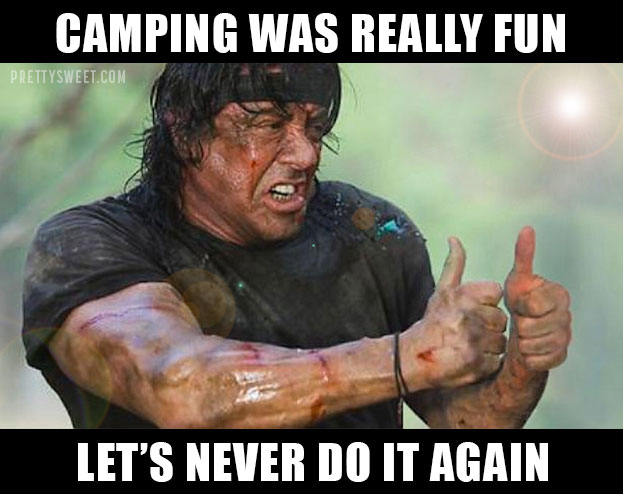 *Related: Funny Diet / Weight Loss Quotes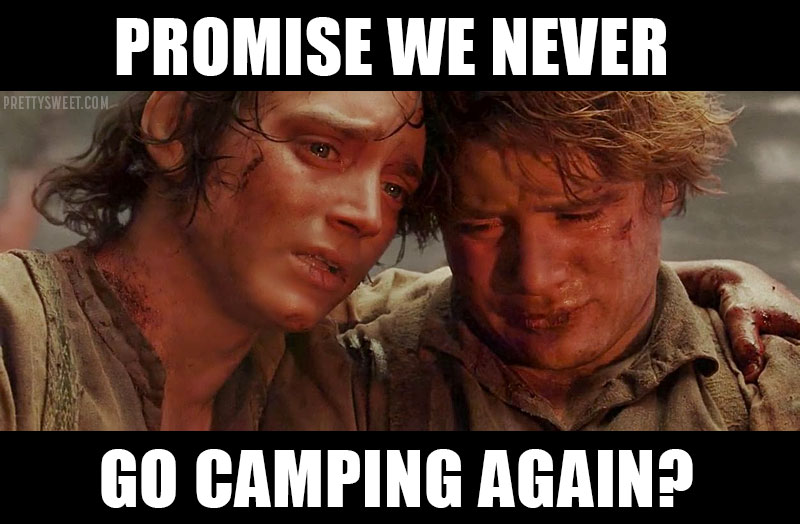 Please share these camping memes! If you add them to your website, please just add a link back to this page. THANKS, and happy (unhappy?) camping!