Our review of Noah's Forest: Pulling down the gravel road less than a mile from the center of La Fortuna, it's easy to think you took a wrong turn. People sit outside their houses, while stray dogs play in the front yards. There's no way, you think to yourself, "are we going the right way?"
Yes, you definitely are.
Soon you see the welcoming open-air lobby, complete with lounge-worthy sofas and Edison bulbs hanging over the front desk. You're handed a fruity welcome drink while you check-in, and you instantly feel like you've arrived at a place you're never going to want to leave.
Here's our Noah's Forest review including la Fortuna, rooms, amenities, reviews, location, and rates:
---
La Fortuna Hotels: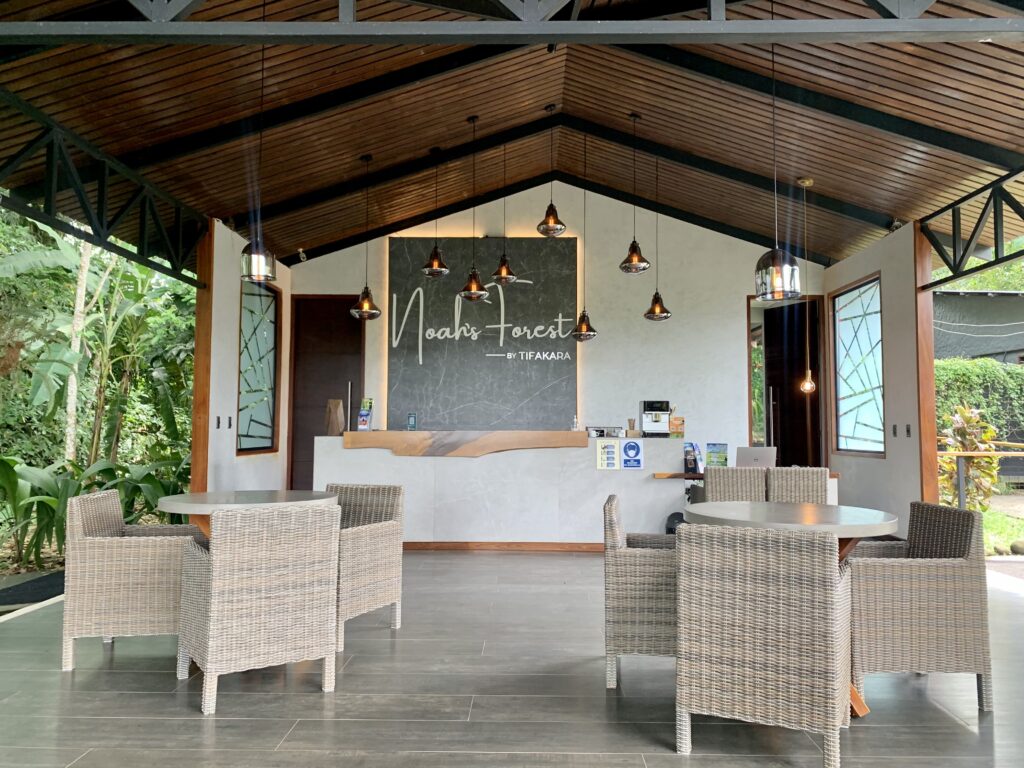 La Fortuna, Costa Rica has a plethora of lodging options. From large, resort-style hotels, to eco-lodges and farm stays, there's a lodging type for every style and budget. This is exactly why we had such a hard time narrowing down where we wanted to stay with our family of 5.
We knew staying close to downtown Fortuna would allow us to try different restaurants and be close to activities like zip-lining and wildlife tours. We also knew we wanted to stay away from crowds; we tend to prefer unique lodging, especially those with a local vibe, and boutique hotels. So when we came across Noah's Forest, we knew we had found our spot.
Noah's Forest is the newest hotel owned by the same people who run Tifakara, a hotel set up in the jungle, about a 10-minute drive from downtown La Fortuna. Noah's opened in early 2020.
---
Nice Rooms!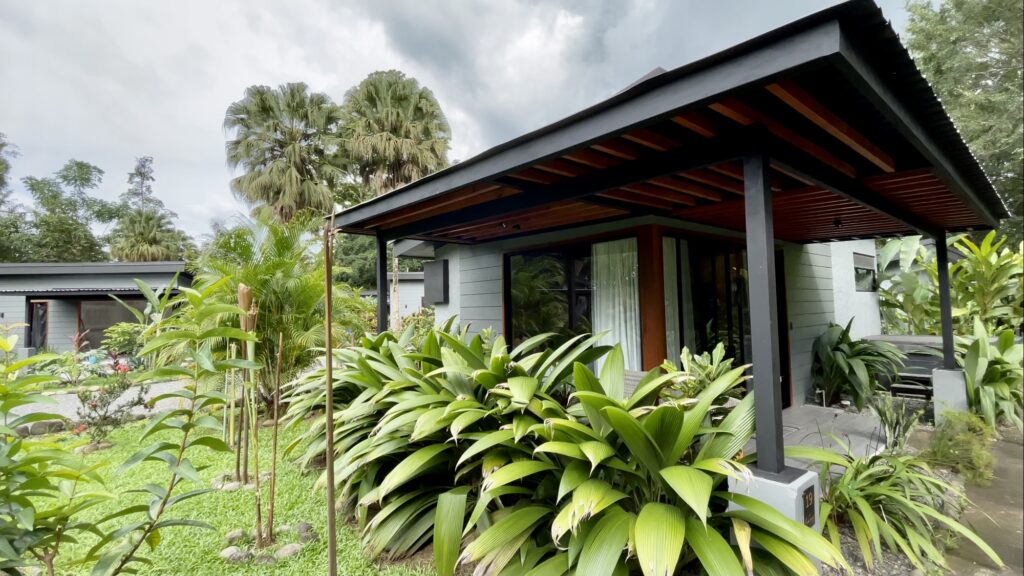 The resort consists of casitas which sleep 3 or 5, surrounded by lush, tropical plants. They had no problem accommodating our family of five; we had two queens, and there was plenty of room for the rollaway bed. There was also a good amount of storage for our clothes, shoes, and gear.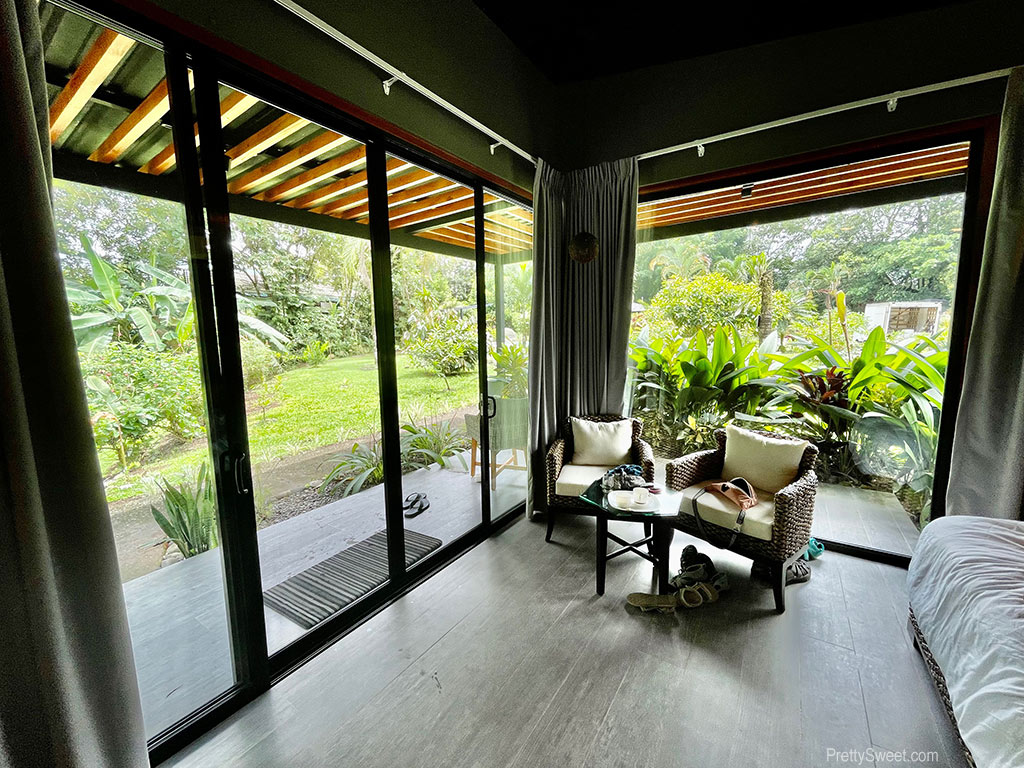 The rooms at Noah's Forest are quite large with big windows and each one has a modern bathroom with a double rain shower.
One of the highlights of the casita was the patio and private hot tub. It was so nice to have coffee there each morning, listening to the exotic birds and the rambling stream that runs through the property. When we stayed in July of 2021, they were still building more casitas down rambling pathways.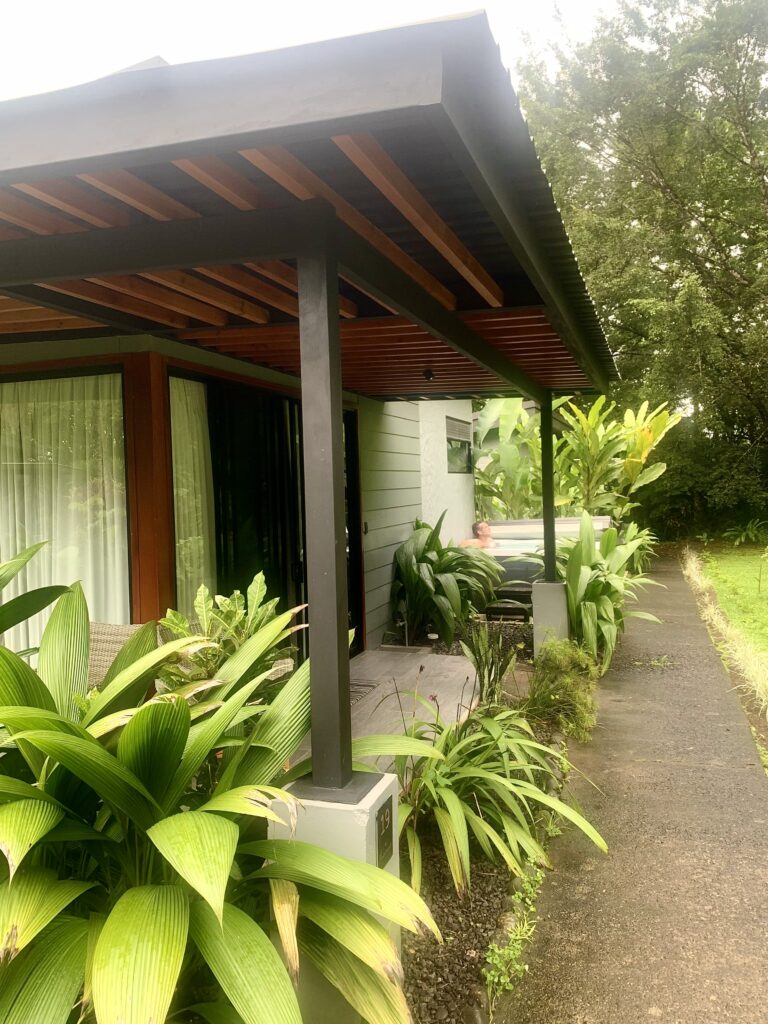 *Coupon: Free Shipping Code for Snapfish!
---
Dining & Amenities:
All rates include breakfast, which is served in the open-air dining room; guests also have the option to dine there for dinner.
For breakfast, we were able to order anything off the menu; choices included eggs benedict, pancakes, yogurt, fresh fruit, and of course, the typical Costa Rican breakfast, which is made up of eggs, plantains, rice, and beans. Delicious!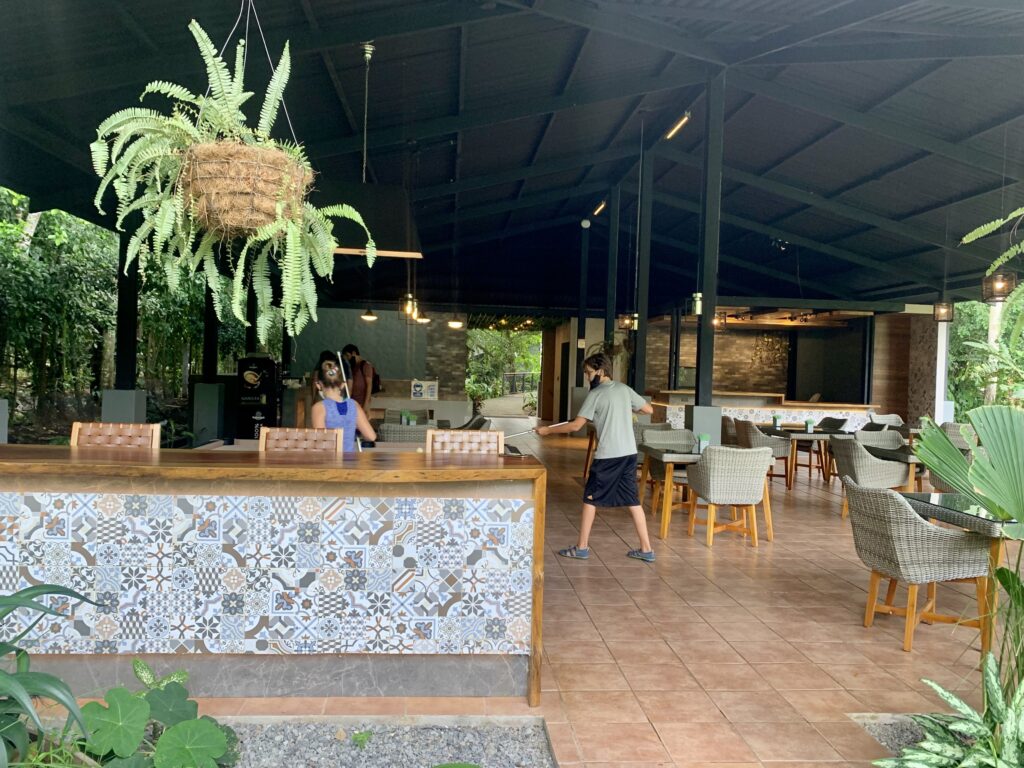 Amenities include:
Air conditioning
Free breakfast
Free WiFi
Outdoor pool
Staff speaks English / Spanish
Microwave
Mini fridge
Hair dryer
Free cancellation (Up to 2 weeks before stay unless you choose a "non-refundable" promotional rate)
The dining area also has free coffee, hot chocolate, and water available throughout the day.
Noah's Forest by Tifakara has a beautiful shared pool and large hot tub. On a clear day, you can see Volcano Arenal from the pool deck. During our stay, we had the pool to ourselves!
There is also a pool table and a ping pong table. Parking is a little tight right now as they add new rooms, but it looks like that's temporary.
*Related: Our review of the Austin Motel
---
Reviews on Trip Advisor:
Noah's Forest by Tifakara gets amazing reviews on Trip Advisor with an "Excellent" 5-star rating and prestigious "Travelers' Choice" Award.
Noah's Forest is currently ranked as the #1 B&B / Inn in La Fortuna de San Carlos.
Noah's Forest by Tifakara also gets a "Superb" rating at hotels.com!
---
Location:
Noah's Forest address: 1.3 Km Norte del Parque de, Alajuela Province, La Fortuna, 21007, Costa Rica
---
Cost / Rates:
Like most hotels and resorts, the room rates at Noah's Forest change seasonally. We got a good deal during Green Season (our Summer) through Hotels.com for $192 per night. They often have the best price, so you can check Hotels.com for today's rates.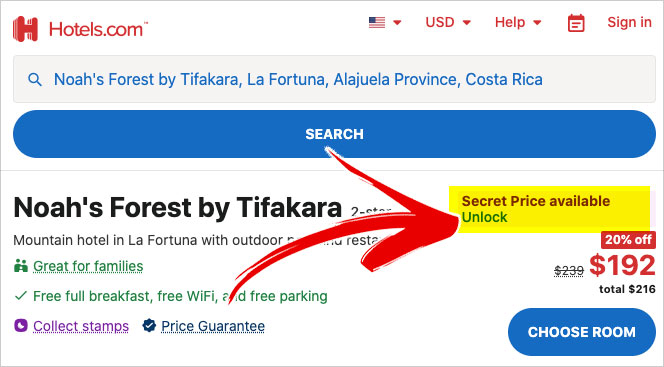 Tip: There are no coupons for Noah's Forest or Hotels.com but they offer promotional rates for up to a 30% discount on their rooms. However, the best deals usually don't include free cancellation!
---
Things to Do Near Noah's Forest: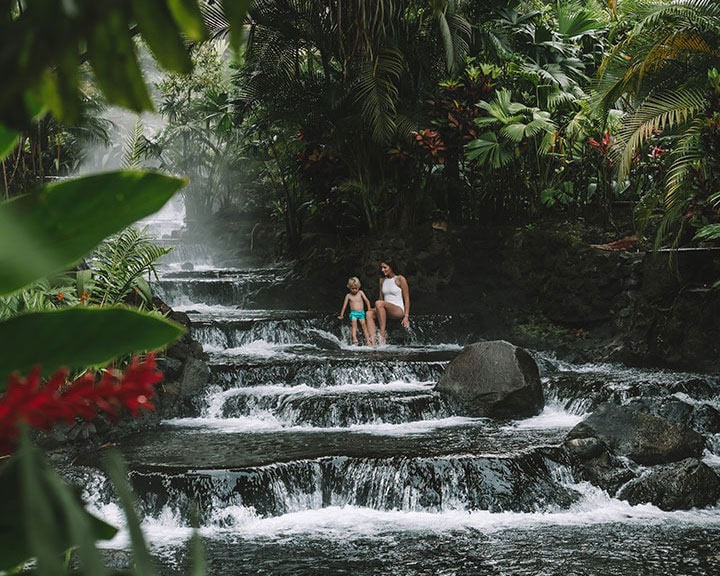 While there are no hot springs on the property, it's in close proximity to the many hot springs resorts in the area. We did a night pass at Tabacon, and while we loved our evening there, we definitely didn't feel like we needed to experience hot springs more than once during our 3 days in La Fortuna.
You can also easily check out the free hot springs that the locals frequent just down the road from Tabacon.
The hotel will arrange various activities and tours for you- including whitewater rafting, ziplining, horseback riding, and ATV tours. We did not use the hotel for any tours. However, the staff was very friendly and clearly ready and willing to help with anything we needed.
---
Noah's Forest by Tifakara: Bottom Line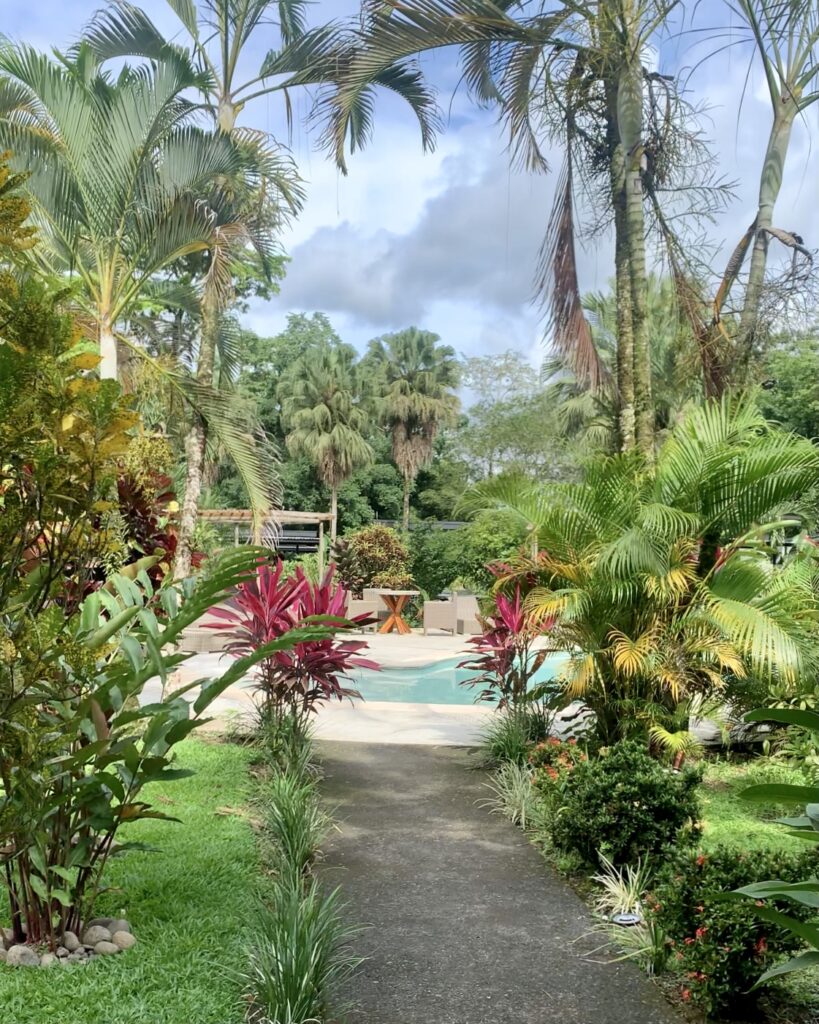 Noah's Forest is a boutique hotel in the jungle. One of our favorite things about it was how peaceful and quiet it was. Despite its close proximity to the town of la Fortuna, the moment you set foot on the property, it is as if you were in the middle of nowhere.
We also loved the resident sloths. We happily watched a baby sloth, named Rafael, climbing amongst one of the tallest trees. It was traumatic when he fell (!) and we were all relieved to watch his quick recovery, as he slowly made his ascent again.
If you're not a fan of big resorts or crowds and prefer an authentic and intimate hotel, then Noah's Forest is definitely the place to be in la Fortuna.