Vistaprint delivery costs and speeds: If your printing order is time-sensitive, it's important to know the how much time it will take to process and deliver your order, and how much shipping will cost. Should you pay for rush or expedited delivery, or save money with economy shipping?
Here's what you need to know about Vistaprint shipping:
Shipping times
Shipping costs
Where do they ship from?
---
Vistaprint Shipping Times:
How long your Vistaprint order takes to deliver depends mostly on the shipping method that you choose. Here are Vistaprint's three shipping options with estimated delivery times:
| Shipping Method: | Shipping Speed: |
| --- | --- |
| EXPRESS: | 3 Business Days |
| STANDARD: | 5 Business Days |
| ECONOMY: | 8 Business Days |
*If your order is placed after 6pm, the delivery time is calculated from the following day.
Tip: Delivery times include production time, including the amount of time it takes to process, print, dry, (ink) package and ship your order to you.
Once your order ships, Vistaprint will send you a shipment confirmation that includes both shipping method and estimated delivery date. Standard and rush shipping speeds will also include a tracking number.
---
*Some Products take Longer to Ship
While most products ship at the estimated times above, some products take longer to deliver. Here are some popular products that take longer to print and deliver:
Address Labels: 5-10 business days
Personal Checks: 5-8 business days
Bags: (totes, drawstring, messenger bags, etc) 9-11 business days
Promotional Products: (pens, embroidered clothing, USB flas drives, etc) 9-11 business days
Free samples: Sample kits take 10-14 business days
---
How Much Does Vistaprint Shipping Cost?
Vistaprint's shipping fees are based on your order total and shipping method choice. Here are the costs for each shipping method:
| Order Total: | Economy: | Standard: | Express: |
| --- | --- | --- | --- |
| $0-20.00 | $4.99 | $6.99 | $19.99 |
| $20.01-40.00 | $6.99 | $7.99 | $21.99 |
| $40.01-100.00 | $7.99 | $8.99 | $23.99 |
| $100+ | $9.99 | $12.99 | $24.99 |
| Alaska & Hawaii: | + $3.00 | + $10 | + $15 |
---
Where Does Vistaprint Ship From?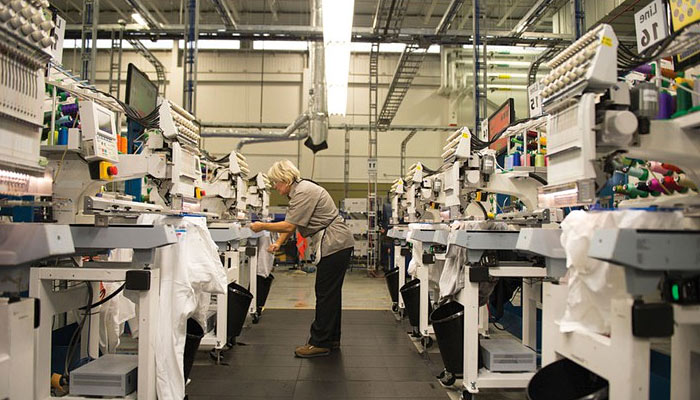 Vistaprint has three shipping facilities for domestic and international orders:
Orders for North America ship from Windsor, Ontario Canada. (That's across the river from Detroit, MI.)
European / U.K. orders are shipped from Venlo, The Netherlands
Orders shipped to Australia are sent from their printing facility in Deer Park, Australia
---
Conclusion:
If you're an entrepreneur or small business owner you've no doubt used, or at least heard of Vistaprint. They have made a name for themselves catering to millions of Americans (and Vistaprint Canada!) who are looking for a lean and mean way to have marketing materials printed.
*Related: Shutterfly Shipping Time & Cost , How Much Is a WSJ Subscription?, plus, We Reviewed Easy Canvas Prints (Owned By Vistaprint)
So, If you're on a tight budget, you'll surely welcome the idea of having your printed materials shipped for free, in addition to any discount that you may be getting. Here are your best two options for getting your order shipped free from Vistaprint, (also listed above) but beware that they are shipped at 8-day "economy" speed.
Need coupons for custom printing? We have deals for both Snapfish and Shutterfly.
Vistaprint posts some helpful tips for small business marketing from their youtube channel here.
Related Posts