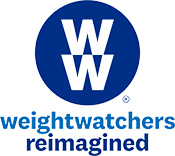 How much does WW (Weight Watchers Reimagined) cost? Whether you're on a budget or not, it's good to do your homework and read reviews before starting any diet.
Because of its low cost, simplicity, and high success rate, WW has become the most popular commercial diet for women and men looking to lose weight and keep it off. Read on to learn more about their plans, and how much WW will cost you.
---
How Much Does WW (Weight Watchers) Cost?
WW costs exactly the same for both women and men. While you can usually get a great deal at signup towards your first 3-6 months, the price goes up after the initial promotion ends.
Here's how much Weight Watchers costs per month, week, and day:
WW Digital: $19.95/month, $4.61/week, $0.67/day
WW Workshop (Meetings): $54.95/month, $12.68/week, $1.85/day
WW Coaching: $54.95/month, $12.68/week, $1.85/day
*New customers also pay a one-time $20 starter fee at signup. This starter fee may be waived if you use a coupon.
*An early termination fee of $39.95 applies if you cancel during the first 2 months of their 3 month savings plan. Tax is extra in New York.

WW: 3 Plan Options:

Before knowing what Weight Watchers will cost you, you'll want to decide on the best plan for your needs. While all plans include Freestyle and the resources of WW Digital, (formerly Weight Watchers Online Plus) you also have the option to add meetings or personal coaching. So, what does each plan offer?
Digital: (formerly, "OnlinePlus") Great for self-starters who are busy and want flexibility. Get access to thousands of recipes, online tools, and the WW Connect online community to help motivate you
Workshop (Meetings): Adding meetings to WW Digital greatly increases the chance of success in meeting your weight loss goals. Meetings are 30-40 minutes and provide in-person support as well as motivation and accountability. Here's how a WW meeting works.
Coaching (Includes Digital) Adding personal coaching gives you unlimited support via phone or text. Your coach will design an action plan to help you meet your goals that works for your lifestyle and schedule.
I'd compare these plan options to how people choose to exercise. While some people find that they can get up early every morning and jog a few miles on their own, (like WW Online only) others prefer to take group classes at the gym, (like WW Meetings) or add the motivation and support of a personal trainer. (WW Coaching)
---
WW (Weight Watchers): 2 Payment Options
Before knowing what WW will cost you, you'll want to decide how much of an initial commitment you'd like to make.
3 or 6-Month Savings Plan: This option usually requires that you pay for 3 months up front, and offers the best pricing, as you can save up to 50% on your first 3 months.
Pay for 1 Month Only – Afraid of making a commitment? No problem, Weight Watchers gives you the option to pay month-to-month, but you won't get the best price when you join.
---
WW FreeStyle (Weight Watchers Reimagined) Cost: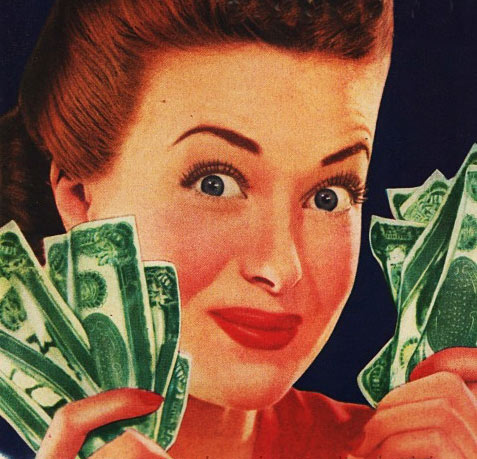 You might call WW Digital with "online only" the "self-help" option of the three. With 24/7 convenience of access from any device, the Digital-only option for WW is ideal for the self-motivated man or woman on the go, and adds the online support of the Weight Watchers community. "OnlinePlus" only is the cheapest and most popular of the plans.
At initial signup you can opt to commit to only one month at a time, or signup for their 3-month savings plan, which often comes with free registration and a discount.
There is no long-term commitment with either option, although the three-month savings plan assumes that you will complete the 3-month commitment, or may have to pay a cancelation fee.
How much does it cost to join WW, Weight Watchers Reimagined? Digital (only) costs about:
$0.70 per day
$5.00 per week
$20 per month
$240 per year
*There is a $20 cost to join, but their promotion for the 3-Month Savings Plan includes free registration
---
WW Weight Watchers Workshop Cost: (aka Meetings)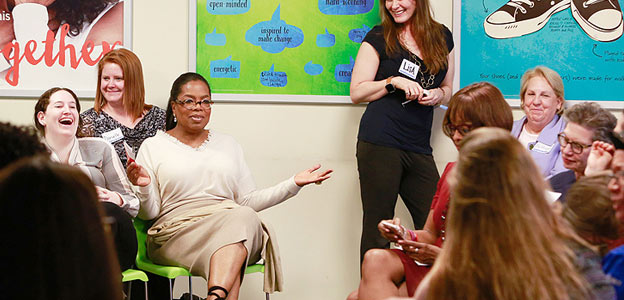 Adding meetings to Weight Watchers Online is recommended, and has been proven to significantly increase success rates, with people who attend meetings losing about 3 times the weight as those who go it alone. In that spirit, the Harvard School of Public Health has said that,
"Behavioral, psychological, and social factors are probably far more important for weight loss than the mix of nutrients in a diet."
Most people benefit from the support and guidance that meetings offer in addition to the tools and recipes that OnlinePlus offers. Their confidential weigh-ins help add accountability to your goals, which further increases your odds of success. There are thousands of local meeting locations, so check their site to see where the closest one is for you.
"One particular weekly meeting topic was 'Believe.' The Leader told us, 'Visualize yourself at your goal. What does it look like to you?' I found an old photo of myself and I started picturing myself after my goal, and I started to believe" – Lucy, Meetings member
Monthly fees will run around $50 per month, and you can often join free and get a sizable discount with their 3-month savings plan. As with the online-only option, the fee will be billed every month unless you cancel.
How much do Weight Watchers meetings cost? After any initial promotion ends, (not all meeting locations participate in the online promotions) Meetings cost about:
$1.70 per day
$12 per week
$54.95 per month
$600 per year
*As with all plans, it costs about $20 to join, (starter fee) but their coupon for the 3-Month Savings Plan includes free signup

---
Personal Coaching Cost:
Do you benefit from the occasional help of a personal trainer at the gym? Some people do, and will pay for the extra assistance and motivation. That's the concept with optional Personal Coaching.
Personal coaching provides text or phone call guidance from a professional coach alongside digital tools and an action plan designed specifically to the client.
How much is personal coaching? Weight Watchers + Coaching costs $54.95 per month, and the only option is to pay month-to-month.
---
How to Calculate the Total cost of the Weight Watchers diet: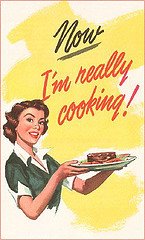 If you are comparing Weight Watchers to Nutrisystem, keep in mind that, (unlike the monthly cost of Nutrisystem or the cost of diets like Medifast) the cost of WW does not include prepared or frozen food. This makes determining the true cost of Weight Watchers more dependent on how much you spend each month on groceries and at restaurants.
If you're on a budget, consider that the average American spends about $160 per week on food, which you should add to your weekly and monthly total cost estimates for Weight Watchers.
Think of WW as tools, recipes, and a support system for weight loss that adapts to your lifestyle. While no foods are included (or off-limits), you'll need to calculate points to stay on track.
Weight Watchers is consistently rated as one the top commercial diets, and it's strengths include being easy to follow as well as being named the best diets for weight-loss.
More about WW (Weight Watchers Reimagined)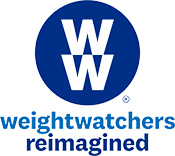 Weight Watchers was formulated with a very simple concept; bringing like minds together for the purpose of support in losing weight. In the early 1960's, Weight Watchers founder Jean Nidetch began inviting friends to her Queens home once per week to discuss the best ways to lose weight.
A housewife who lost well over 60 pounds, the program expanded to what it is today- one of the largest weight loss conglomerates averaging 48,000 meetings per week in 30 different countries worldwide.
Weight Watchers operates on the idea that participants can lose an average of 2 pounds per week using healthier methods than counting calories. The idea is to focus on the individual's health as a whole, and not just weight loss. The diet is easy to follow, and comparable in price to other leading commercial weight loss programs. Join now!
---
★ Weight Watchers: Reviews | How Points Work | Cost | Coupons
Related Posts