The Phillies and their fans don't appreciate trash talk from visiting teams.
So, what was Orlando Arcia thinking when he decided to laugh at Bryce Harper and say, "Atta Boy!" after Bryce was thrown out at first to end game 2 of the National League Divisional Series on Monday night in Philadelphia?
---
Where Can I Buy the Attaboy Harper Shirt?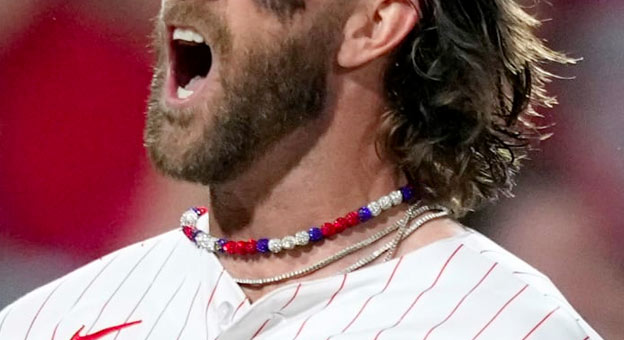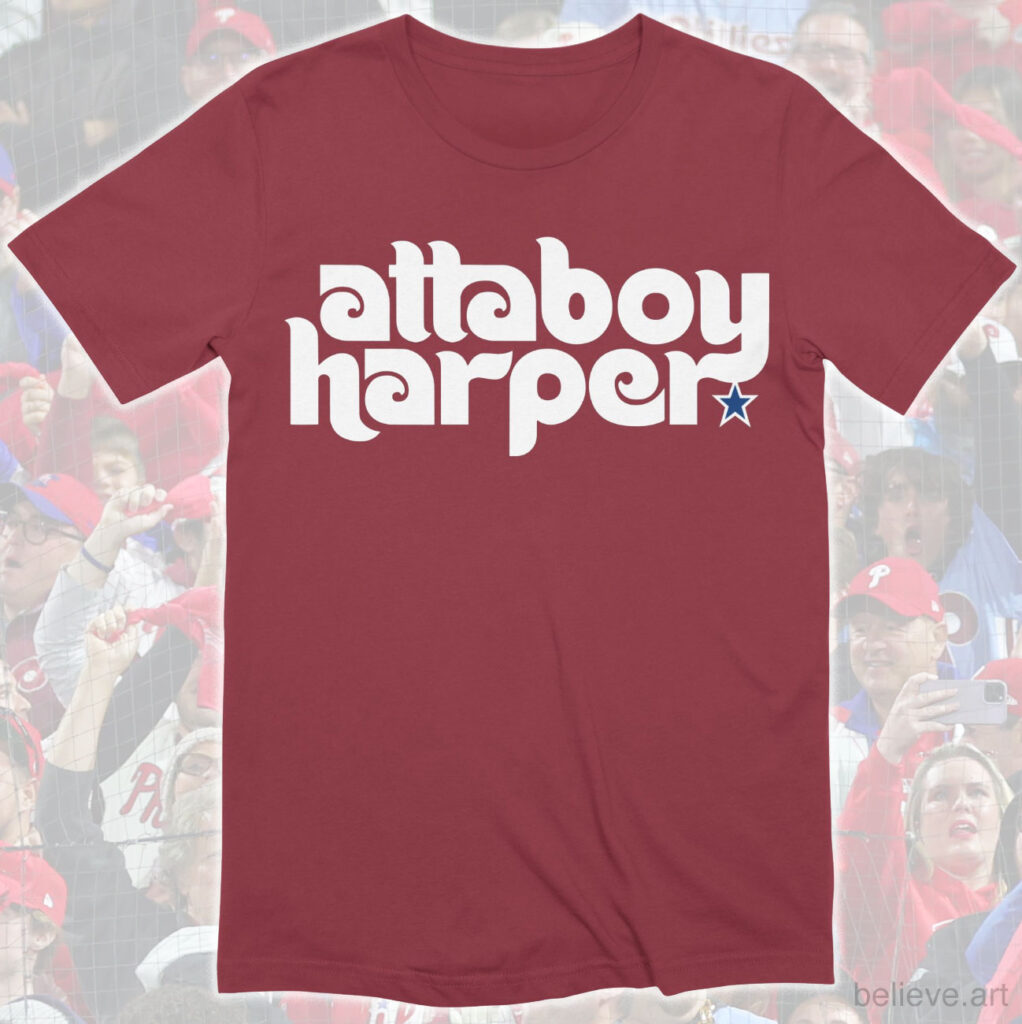 *Atta Boy Harper shirt including vintage wash is available at threadless.com – Hurry, sale ends soon!
---
Atta Boy Harper Hoodie, Sweatshirt: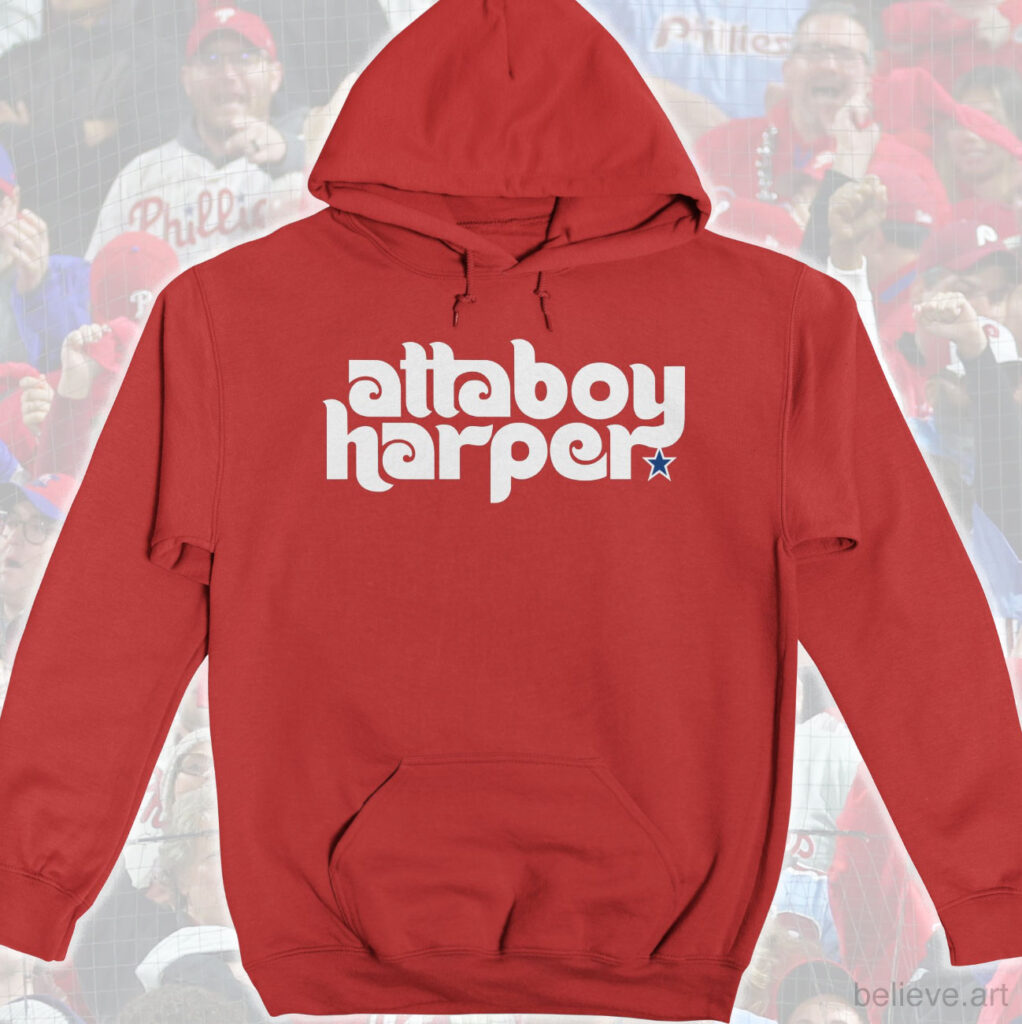 *Atta Boy hoodie and sweatshirt also available at threadless.com
---
Atta Boy Shirt Origin Story:
If you saw the Monday night playoff game between the Phillies and the Braves, then you remember that it ended with Bryce Harper getting doubled-up at first base after some overzealous base-running.
Well, apparently Braves' shortstop Orlando Arcia gloated in the Braves clubhouse about the error, saying "ha-ha, Atta-boy, Harper!" repeatedly in delight.
Harper said his teammates told him about Arcia's comment. "They just kind of told me, and they looked at me, and they were like, what are you going to do?"
Long story short, Bryce Harper didn't appreciate it and responded with two massive home runs in Wednesday's game 3 blowout win in Philadelphia.
---
Atta-Boy Harper Homerun Video:
Here is Bryce staring down Arcia as he rounded the bases:
Anyway, now you can also encourage Bryce with your own atta-boy with this, "Attaboy Bryce" t-shirt or hoodie from Threadless here.
The Atta Boy design is available on men's and women's t-shirts and hoodies at threadless.com
Now go get your Atta Boy Bryce Harper shirt!