When you think of Idaho you most likely picture mountains, valleys and, of course, potatoes. But Idaho is also home to one of the most unusual National Monuments in the country.
Craters of the Moon National Monument is in Southern Idaho, and when I tell you the fields of black lava stone and extinct lava tubes pops up out of nowhere, I'm not exaggerating!
Intrigued? Read on for interesting facts about Craters of the Moon National Monument and Preserve, plus tips for visiting.
---
1. Craters of the Moon is a Lava Field:
When we think of volcanoes, we tend to picture the classic cone-shaped mountain, from which the lava escapes.
However, eruptions at Craters of the Moon were caused by "fissure eruptions," which occur along cracks in the earth's crust. When the lava comes out, it creates lava flows and cinder cones. Each of these cinder cones is a small volcano.
The lava flows are a result of recent eruptions; If you consider 15,000 years ago to be recent! While 15,000 years ago may seem like ancient history, it's actually not very long ago, geologically speaking.
There were actually a series of 8 major eruptions, the most recent of which was only 2100 years ago. But be wary; scientists say that the time between eruptions tends to average around 200 years, so it looks like we might be in for some more volcanic activity.
---
2. Craters of the Moon is Huge!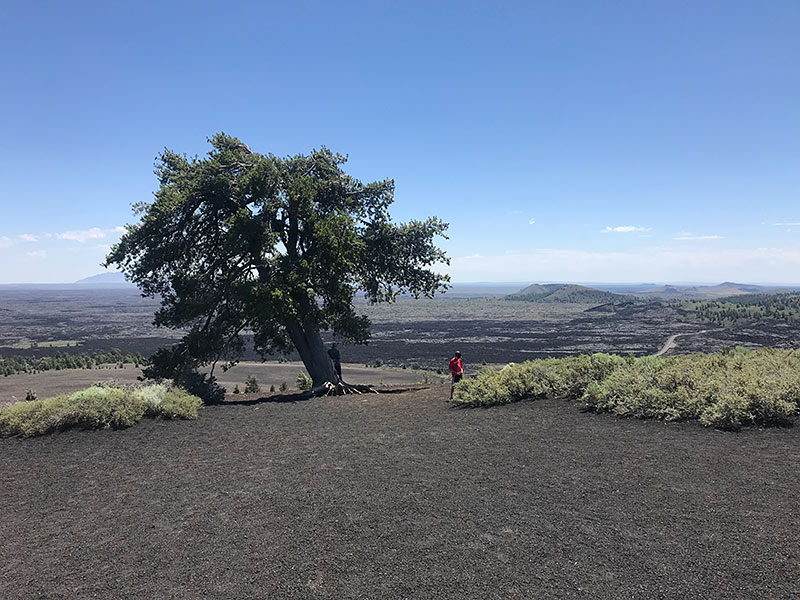 The Craters of the Moon Monument Is The Size Of Rhode Island. Seriously. For a National Monument that is pretty under the radar, Craters of the Moon is huge! The Lava flows and volcanic formations cover 1100 square miles– that's 750,000 acres. It's so big, that it can actually be seen from space. Which is ironic because…
---
3. NASA Used Craters of the Moon for Research:
Nasa Used Craters of the Moon To Research and Prepare For The Apollo Missions One month after the Apollo moon landing, Nasa sent 3 Astronauts, who were assigned to Apollo 14, came to Craters of the Moon to research volcanic geology.
More recently, NASA has been conducting research at the park to help prepare for future missions to Mars. The rough terrain is similar to that found on both the moon and Mars; understanding how the lava flows formed here on earth, may give insight to how it formed on other planets.
It will also help scientists understand what type of rovers they could land on planets, as well as understanding how they can rely on satellites to map other planets.
---
4. You Can Explore the Caves: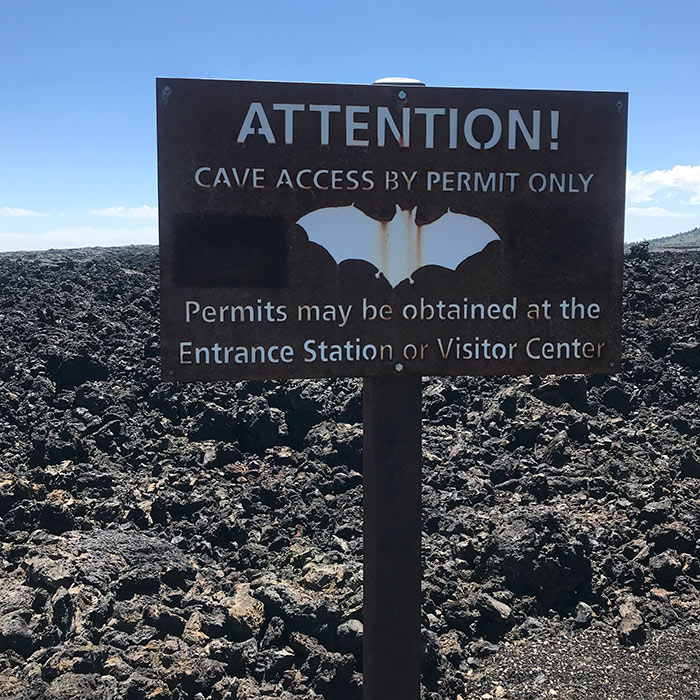 While there are many hiking trails to explore, one of the most popular is the Caves Trail. You will need to obtain a (free) permit from the visitors center. Once you make your way to the trail head (It's the last stop in the scenic loop drive) you'll walk about a mile to the caves.
The most popular one, Indian Tunnel, requires you to scramble over rocks for about 800 feet before reaching the exit. Hiking through these massive lava tubes was the highlight of our visit.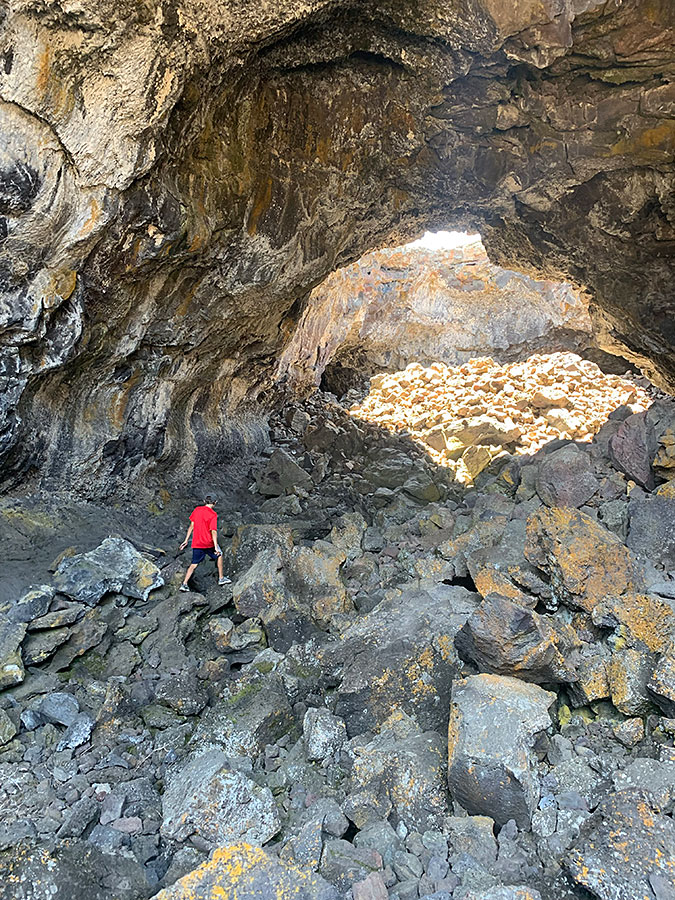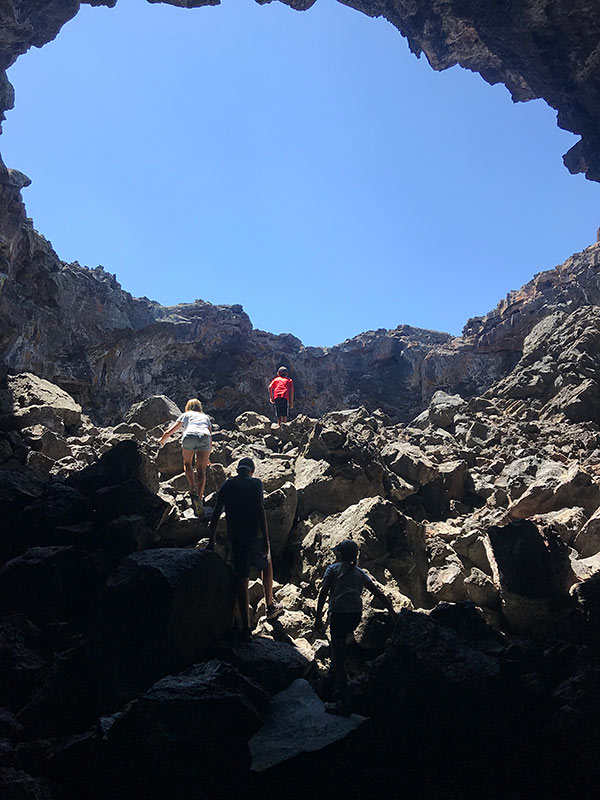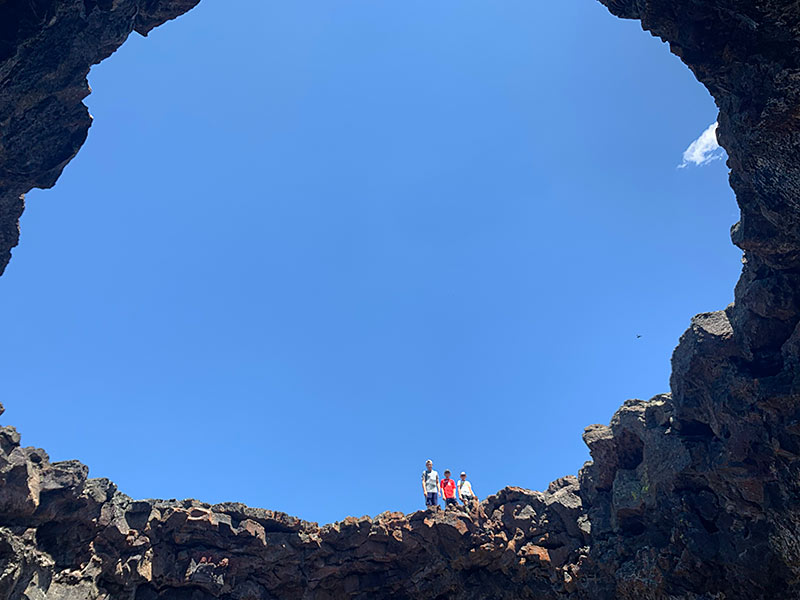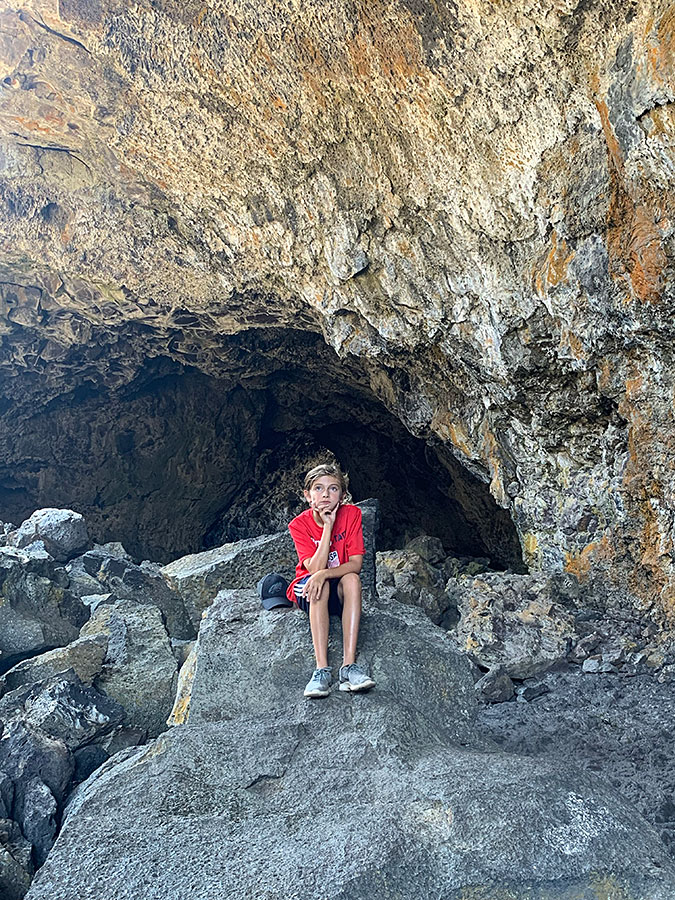 ---
5. You Can Camp There!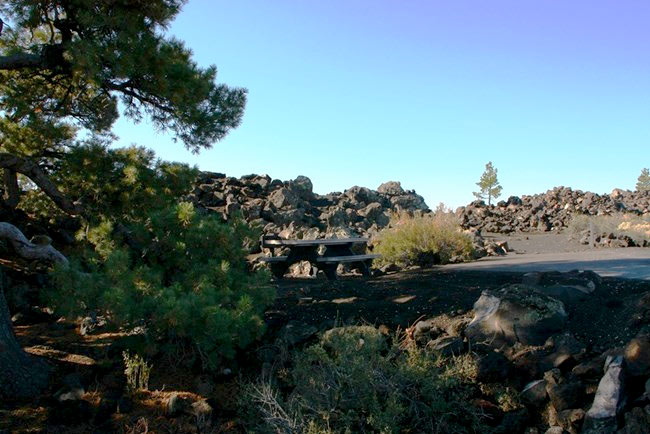 Is there camping at Craters of the Moon? Yes, it's called, Lava Flow Campground, and it's open for camping May-November.
There are 42 campsites available on a first come-first served basis, and they have restrooms!
The cost for a campsite is $15 per night in the Summer, and $8 per night off-season when the water turned off. Learn more
Tip: If you plan it right, and happen to be in the area during a full moon, be sure to check out the Full Moon Hike, a 1 hour, Ranger-led program. Just make sure you reserve a spot ahead of time.
*Related: 21 Funny Camping Memes
---
6. They Have a Junior Ranger Program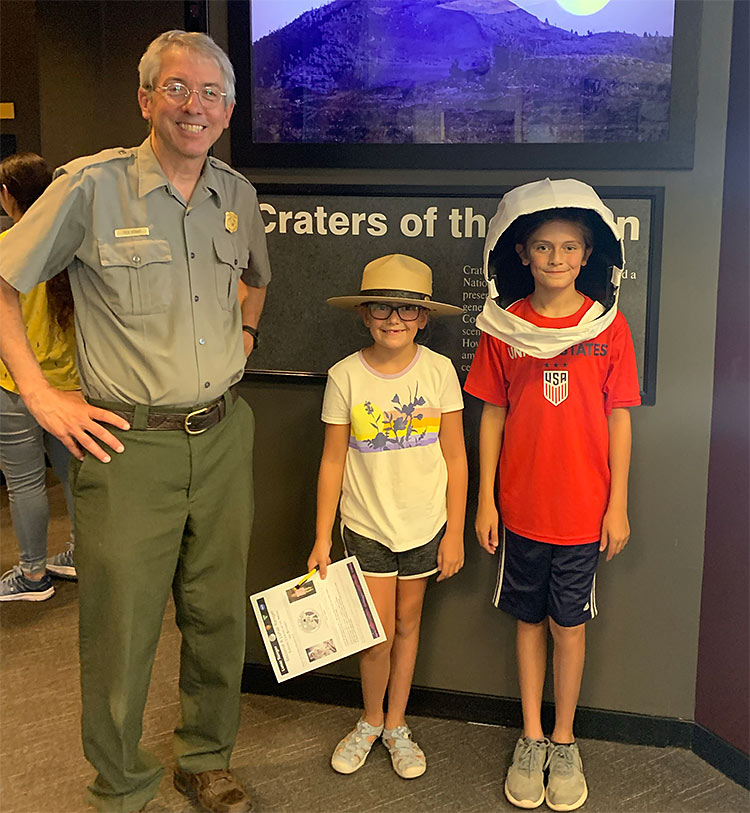 Like many other National Parks, Craters of the Moon National Monument has a Junior Ranger Program. It's a fun way to involve the kids, and they learn a lot about the park while completing activities to earn a cool Junior Ranger badge. Learn more
---
7. Cost?
Admission to Craters of the Moon National Monument is $20 per vehicle. However, in the winter it's actually free, as you can only enter by foot, ski or snowmobile!
*Related: Our Review of Conestoga Ranch Resort, Utah
---
8. Location: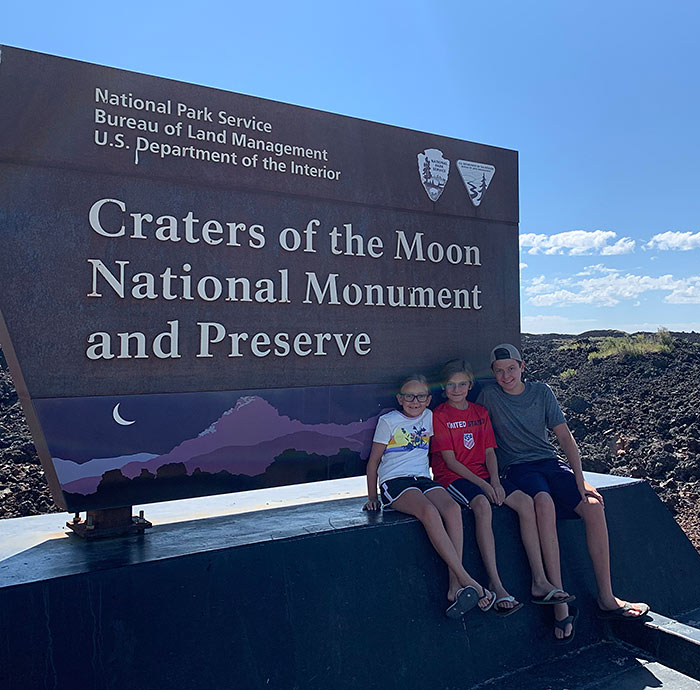 Craters of the Moon National Monument
1266 Craters Loop Road
(18 miles west of Arco on U.S. Highway 20/26/93)
---
Bonus: Cool Craters of the Moon Posters!
I took these pics of postcards and posters available at the Craters of the Moon gift shop. Pretty sweet vintage National Park style!