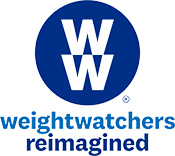 How does WW (Weight Watchers) work if you have diabetes? The interesting thing about Weight Watchers is that they do not offer a diabetic version of weight watchersplan specifically for women and men with diabetes. The only true "diabetes plan" that they offer is reserved for organizations only, and individuals can't elect to join.
Having said that, the standard WW plan works well for those with diabetes, and offers specific resources, diabetes-friendly recipes, and community support through, "Weight Watchers Connect." 
WW has also been named one of the "best diabetes diets" again this year. (see below) Here's more about how Weight Watchers works for those with diabetes.
---
Is There a Weight Watchers Plan for Diabetics?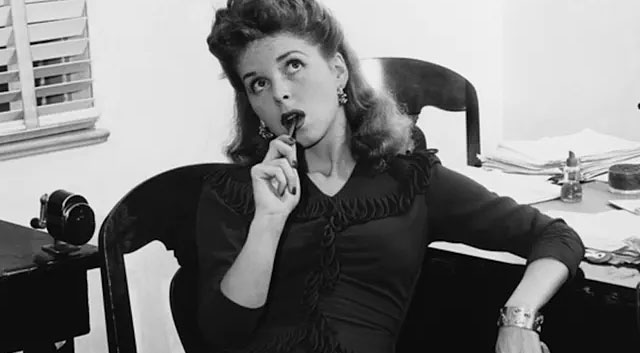 Is there a diabetic version of Weight Watchers? While there is no specific plan for those with Type 1 or Type 2 diabetes, the standard Weight Watchers plan (w/ optional meetings) is quite compatible with the health and weight loss goals of those with diabetes. In fact, some may accuse the commercial diets that do offer "diabetic" plans of just rebranding their same product.
On weightwatchers.com they state, "Positive lifestyle changes, such as losing weight and being more physically active, not only lower your risk of developing type 2 diabetes, but also improve your overall well-being and the well-being of your family."
They also offer specific "diabetes prevention plan" curriculum to members, which is incorporated into the standard WW program. However, when they calculate your goal weight, they do factor in BMI, but don't specifically ask you if you are diabetic.
Weight Watchers suggests that you consult your doctor or healthcare professional before starting any diet. If you decide that WW is right for you, as a diabetic you can join their standard plan, and take advantage of this week's featured new customer promotion:

---
Weight Watchers Named a "Top Diabetes Diet"
Weight Watchers recently tied for the #3 spot on U.S. News' list of Best Diabetes Diets. Although they don't have a specific diabetes plan, experts rated the standard WW plan very highly for those with Type 2 diabetes, calling it a "smart, effective diet" that can be customized to the needs of those who wish to prevent diabetes, and for those who have diabetes.
The standard plan includes OnlinePlus, which assigns a point value to all foods, (instead of calories) which you track on the WW app. You also have the option to add meetings, which offer increased support and accountability. (more)
Weight Watchers also earned the prestigious title of "Best Weight Loss Diet" again this year, and earned the praise of Oprah (on Good Morning America) who has helped fight type 2 diabetes in America:
---
Weight Watchers Offers a "Company" Diabetes Plan:
Diabetes and related health issues cost companies billions of dollars a year because of reduced worker productivity. Basically, when you live with diabetes it affects your energy level, efficiency, and increases the likelihood of health-related absences from work.
Companies may elect to join "Weight Watchers for Diabetes" and offer their employees the following:
---
Why Doesn't Weight Watchers Offer a "Diabetes Plan"
Weight Watchers costs only about $20 per month, and it's not possible to offer women and men with diabetes the personal attention offered in the "company plan" for diabetics at that price.
Instead of offering a unique "diabetes plan," (like Nutrisystem D) they choose to have everyone join their standard FreeStyle plan which can be tailored to each individuals needs and food preferences including those with Type 2 diabetes.
While a specific "Weight Watchers Diabetes Plan" is not offered to individuals, WW does make a point of stating that their plan is a healthy lifestyle choice for anyone who is overweight or wishes to live a healthy lifestyle, and as a diabetic you can personalize your experience to fit your individual needs.
*New: Does WW Really Work? (and, How?)
On weightwatchers.com they state that, "Numerous expert panels recommend lifestyle changes as a key strategy for weight loss, and highlight that group support and trained Leaders are critical keys to success," which infers that those with type 2 diabetes would benefit from the standard Weight Watchers plan.
However, because everyone's situation and weight loss goals differ, they can't really claim to have a solution for all diabetics, and instead ask you to speak with your healthcare provider about how Weight Watchers can help you lose weight and live a healthier lifestyle.
They also offer diabetic resources and tips on their public site, but I find the resources for members, including "Connect," much more valuable.
---
Weight Watchers "Connect" Offers Support for Diabetics
All members of Weight Watchers have access to Weight Watchers Connect, an online social network of thousands of women and men who are on the WW program. Weight Watchers connect is accessible through the WW app, meaning that resources and support from the WW community.
Connect is a great way to interact with others on Weight Watchers who have diabetes. Some of the benefits of Connect include:
Support from other WW members with diabetes
Diabetes-friendly recipes
Tips and resources for diabetics
Diabetes discussions and posts
---
WW Meetings May Provide Diabetics Additional Support
While Weight Watchers doesn't offer meetings specifically for diabetics, you may find that your group leader is a good resource for how to get the most out of Weight Watchers if you have Type 1 or 2 diabetes.
*Related: How do WW meetings work?
You may also find that one or more local Weight Watchers meeting groups have other diabetics who attend regularly. This could be a great opportunity to find additional in-person support, and even make life-long friendships.
---
Weight Watchers & Prediabetes
Weight Watchers may not directly offer a specific diabetes plan, but they do promote weight loss as "a key to preventing Type 2 Diabetes." On their site they add that:
"Weight Watchers has been tested in those with prediabetes and the results show significant weight loss and improvements in blood sugar control."
They also offer specific diabetes prevention curriculum which is incorporated into the standard plan. more
---
As a Diabetic, Is Weight Watchers Best for You?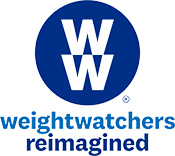 That's a personal question, and WW encourages you to speak to your doctor or healthcare professional about whether Weight Watchers is the best diet for your weight loss goals.
If you do decide to join, you can take advantage of today's promotion here. Thanks!
Related: Weight Watchers vs Nutrisystem
*Note: Weight Watchers has received pending recognition from the CDC as a provider of diabetes prevention services as of August 2015