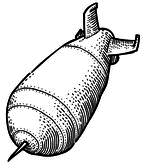 Worst alcoholic drinks to order on a diet – When you're on a diet, you work hard to look good in the Summer. However, it's also time we make the biggest mistakes when ordering alcoholic drinks.
The typical bar and restaurant menus are loaded with landmines for diets like Weight Watchers, and most men and women have no idea how bad many cocktails, daiquiris, and alcoholic beverages are for their weight loss goals.
Here's a list of the worst alcoholic drinks that you can order on a diet along with their copious SmartPoints totals. Oh, and if you have type 2 diabetes, please stay at least 5 feet away from these drinks at all times!
---
1.) Mudslide – (24 SmartPoints)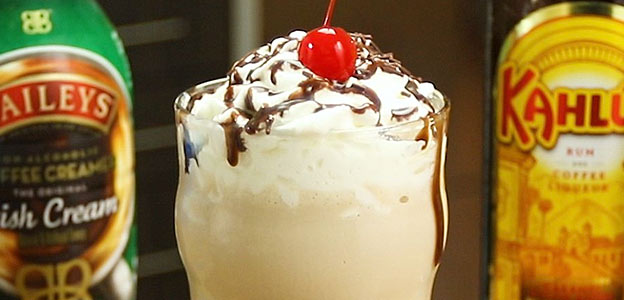 I wonder how many people google "mudslide nutritional info" like I just did? That phrase is an oxymoron because when you add Kahlua and Irish Cream together, there isn't much nutrition happening. Actually, the mudslide recipe on kahlua.com encourages you to, "add some chocolate flakes on top, because… who says you can't indulge?"
Um, I say you can't! Unless you are planning on enjoying a single, annual mudslide to kick off the Summer, (or, if an asteroid is hurtling towards Earth) it's better to spend an entire day of Weight Watchers Points elsewhere!
Weight Watchers has a recipe for a healthier Mudslide alternative here (3 SmartPoints)
---
2. Piña Colada (12+ SmartPoints)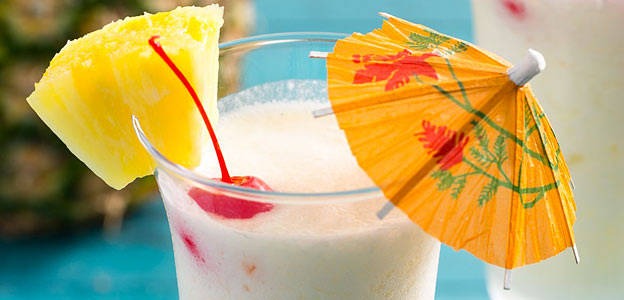 "Yes, I like Pina Coladas and getting caught in the rain
I'm not much into health food, I am into champagne…" Escape, Rupert Holmes
"So bring me two pina coladas,
One for each hand,
Let's set sail with Captin Morgan,
And never leave dry land…" – Two Pina Coladas, Garth Brooks
Good songs, but bad choices! You're really getting onto a boat with a pirate and two high-calorie alcoholic drinks?
Why doesn't someone write a song about making a good decision with a sensible drink? It would have been a much better influence if Garth had written the song about decluttering his bedroom while sipping on a Pinot Grigio instead!
As for you, Rupert, I'm glad you like "getting caught in the rain" because those piña coladas are going to rain calories and Weight Watchers points down on your unhealthy ass!
Anyway, frozen pina Coladas might be Puerto Rico's national drink, but they can be more like Hurricane Irma hitting your Weight Watchers points if you aren't careful.
Pina Coladas combine rum, creme of coconut, and pineapple juice for a sweet treat high in sugar and fat. If you have "one for each hand," you can double the 400-600 calories in each. Also, I hope you like fruit, because you might not have any SmartPoints leftover after indulging in a couple of frozen daiquiris.
All daiquiris are sweet and alcoholic which makes them high in calories and carbs, and a natural enemy of Weight Watchers (Join free), and most diets.
If you're craving a pina colada, try coconut water and rum on the rocks with a splash of pineapple juice instead.
*Better alternative: Weight Watchers Pina Colada recipe (7 SmartPoints)
*You might like: 33 Really Funny Diet Quotes (Rated PG-13)
---
3.) Long Island Iced Tea (12+ SmartPoints)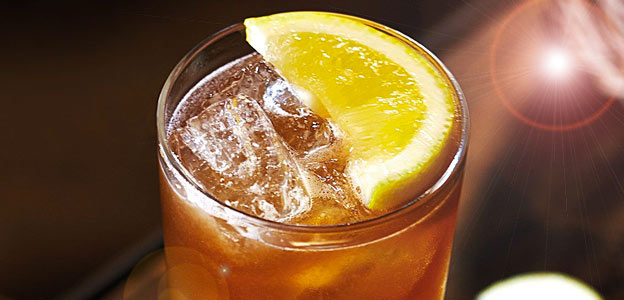 With a Long Island Iced Tea, rum, vodka, gin, tequila, triple sec, sour mix, and cola come together like Voltron (or, perhaps, the "A-Team") into a pint glass to attack your blood sugar levels (and hips) with 425 calories. Long Island Iced Teas are super-sweet, which is a big red flag for any diet-friendly drink.
There's just no way to make a real Long Island Iced tea acceptable for diets like Nutrisystem, as they ask you to only have 1-2 alcoholic drinks per week., and a L.I.T would obviously wreak havoc on your blood sugar levels. If you're ordering a Long Island Iced Tea, at least make sure it's made with fresh ingredients instead of a standard sour mix.
---
4.) Zombie (12+ SmartPoints)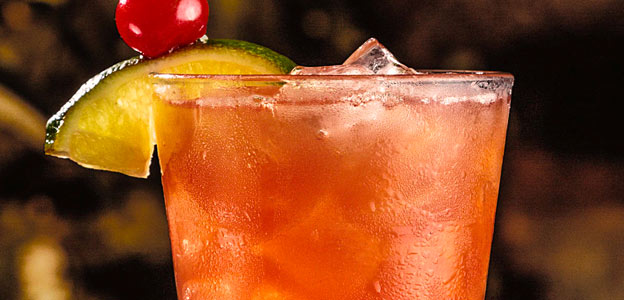 The zombie, or "skull puncher," was originally concocted to help people stop thinking so much, and just chill out. However, if you're on a diet and order a Zombie, you might already be in a thoughtless, half-dead state.
Most zombie recipes call for 3 types of rum totaling over a double shot (3oz) of alcohol. Most zombie recipes also call for absinthe, which I believe killed more French people than Robespierre in the 19th Century. By the time this walking dead cocktail is complete, you've got a sweet drink with about 400 calories and 13 carbs.
Some bartenders even light the rum floater on the top of this drink on fire. Well, that's ironic, because you'll have to burn a lot of calories to get a Zombie out of your system!
---
5.) Large Margarita (10-12 SmartPoints)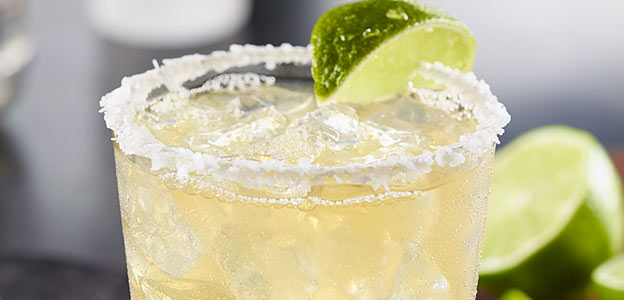 Salty and sweet together with Tequila in one oversized glass or fishbowl? Yum, how could that be bad for your diet? Assuming a large margarita is twice as big as a small one, you could be looking at twice the 350 calories! The fishbowl variety can go up to 32 oz., so please don't drink one or you'll be looking at 32+ Weight Watchers points! (Do people drink out of fishbowls in other countries, or is that an American innovation?)
Actually, the worst part about Margaritas is that you rarely drink just one, and will probably devour a bowl of tortilla chips or nachos in the process. (Why does alcohol make you hungry?) The high salt and sugar content means that if you have a couple of margaritas, you're likely to end up dehydrated with a headache.
There's nothing wrong with a single, regular-sized margarita without salt, though. Just make sure it's made with real agave syrup and fresh lime instead of the usual industrial-strength sour mix you'll get at most bars.
*Good alternative: Weight Watchers Margarita Recipe (4 Points)
---
6. White Russian (10 SmartPoints)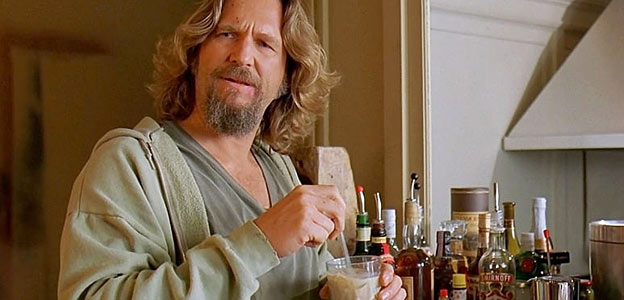 I love the Big Lebowski, and "The Dude" famously loved his White Russians. I hope he wasn't on a diet or lactose-intolerant, as White Russians mix vodka and Kahlua with Whole milk or, at worst, heavy cream (Ugh!) for up to 500 calories and a load of saturated fat.
So, once again you're combining sweet with creamy, which are both no-nos on a diet. A White Russian will cost you about 9 SmartPoints.
Runners Up: Grasshopper (10 SmartPoints), chocolate martini, (9 SmartPoints) Mai Tai (9 SmartPoints), Amaretto Sour (8 SmartPoints), Irish Coffee (8 SmartPoints).
---
7. Cosmopolitan (9 SmartPoints)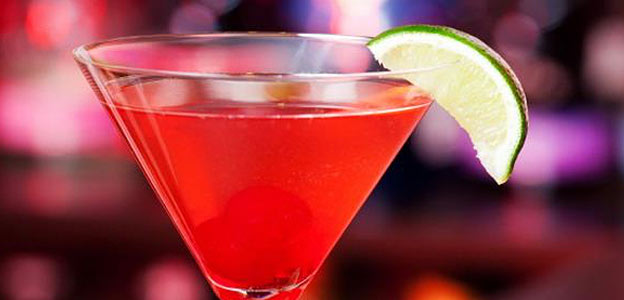 Although they're a favorite on Sex and the City, Cosmo's aren't very diet-friendly. Even though they look small, pink, and friendly, they can pack 300 calories and 7g carbs each. The sugar from the cranberry juice isn't helpful and confirms that sweet drinks are usually bad for a diet.
*View their featured promotion (above) or all WW coupons
---
On a Diet, Diabetic, or Counting WW Points? Tip: Avoid Sweet or Creamy Drinks!
You'll notice a common theme on this list of worst drinks for Weight Watchers: the drinks are all sweet. If you are counting points, avoid any drinks that are sweet and/or creamy in bars and restaurants, and anything made with ice cream or with the word "slushie" in it. (God forbid!)
If you're drinking at home, stay away from liqueurs, and avoid any sweet or heavy wines and beers. Dry wines and light beers are a good choice for the occasional alcoholic drink, and a simple vodka and soda with a lemon or lime makes for a Weight Watchers or diet-friendly alternative to sweet and fancy options.