The Best Car Colors for Resale Value: Blue, black, and red may be the most popular colors for first-time car buyers, but when it comes to maintaining value, these popular colors aren't at the top of the list for maintaining value.
When it's time to upgrade your vehicle and get a brand new one, there's one pesky little thing that you need to do first. Selling a secondhand car is a difficult feat, especially if you want to get the very best price for your vehicle. You might think that finding a buyer will be easy, but nothing could be further from the truth. In reality, there are a whole load of things that can affect the sale of your car, not least what color it happens to be.
---
Used cars of ALL colors lose value quickly
First of all, let's talk about the basics. Every car that you buy will lose its value over time. That is the very nature of this type of investment. The more time that you use a particular vehicle, the more its value of it will depreciate.
On average, you will find that an average car or truck loses about 30% of its overall value over the course of the first 3 years. So, if you buy a car for $33,000 and keep it for three years, it will decrease by around $9,834. That means that you should expect a resale value of around $23,166.
But wait… What about the color?
While you may never have considered it before now, the color of your vehicle can actually impact its value. In the past, people have generally thought that inoffensive colors, such as blue, red, and black will fetch the highest price, but that may not be the case. In fact, according to a recent study by iSeeCars, it's the bright, attractive colors that will gain the highest price tag on the secondhand car market.
---
BEST Used Car Color Resale Value:
So, what color car retains value best? Well, according to this research the color is… *drum roll*… orange!
Orange?! Are you serious?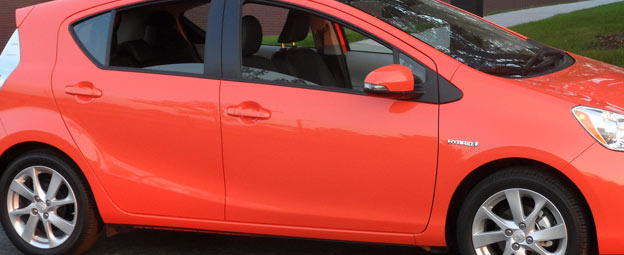 Yep, the bright and rather outlandish color has the lowest depreciation value coming in at just 21.6% over that same three-year period. What that means is that if you buy an orange or yellow car, you will likely be able to sell it for a little more when the time comes to upgrade.
If you're not quite daring enough to nab yourself an orange car, what other vehicle colors should you consider?
Well, green, came in after yellow at a respectable 25% depreciation. The takeaway message is that you should choose colors that are more 'out there' rather than neutral tones. Although this may seem somewhat counterproductive, it may just be worth it if you want to get the very best resale value for your car.
If we go just a little further down the list from this particular piece of research, there are some plainer colors. Just below the top four, there are red, gray, white, and blue. Although these are among the most popular colors of cars on the road, they rank about "average" when it comes to resale value.
---
WORST Used Car Color for Resale Value?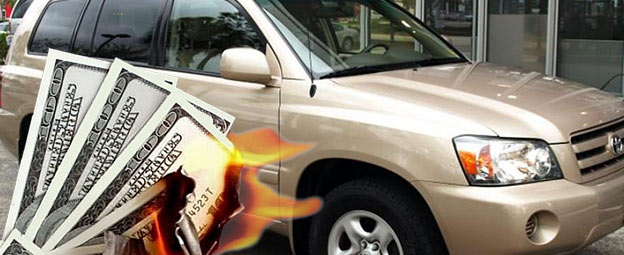 Surprisingly, the used car color that will depreciate the most in value is actually gold.
Used cars that are painted gold lose a whopping 33.5% of their retail value over a three-year period.
Gold might be a good way to protect your savings in times of inflation or turmoil, but it's not a good investment when choosing a car color. Yikes. If I were you, I wouldn't go buying a gold car anytime soon!
---
Hmmm… Why do orange and yellow cars maintain more value?
So, what on earth is the deal with people wanting used orange cars? There are a couple of theories as to why people are willing to fork out more of their hard-earned cash for brightly colored vehicles. The first is that people generally associate loud colors with speed and energy. That means that when they see a bright car, they automatically think that it's faster and more efficient than other vehicles.
*Why you should always carry a roll of duct tape in your car!
The other theory is easy to grasp. Basically, since the other colors (your blues, black, and reds) are more popular for people buying their first cars, the market is saturated with them. When you start looking for a secondhand vehicle, you will soon notice that there's no shortage of cars in these colors out there.
It could be that people are willing to spend more money on a vehicle that appears to be 'original', i.e. not the same color as every other one they've seen so far. Interesting, right?
---
Maybe fruit colors like orange, yellow, and green look fresher?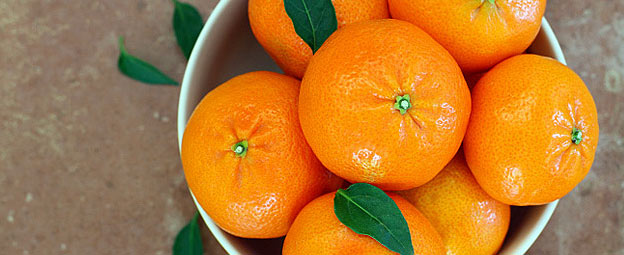 My personal theory is that people see these bright colors are being "fresh," like they're picking out fruit at the market. That might also be why most cleaning sprays and liquids have a citrus smell. (Although, hopefully people don't start thinking about "lemons" looking at your yellow used car!) It might sound a little odd, but sometimes there is just no accounting for human psychology.
When it comes to buying a new car, you should of course take into consideration how much you can sell it for when you need to do so. The resale value is something that far too many people overlook when it comes to buying a car or truck.
Still, you absolutely need to work out what will be best for your finances before you do anything. After all, buying a car is a massive investment and you need to know that your money is well-spent!