Is there a way to try Nutrisystem for free? Nutrisystem is a weight loss program that requires signing up for their monthly meal delivery. So, does it work, and can you try it out for free?
No, not really, but there are a couple of ways to try the diet out on a trial basis before fully committing, or you can use this coupon at signup. Here's how to Try Nutrisystem before signing up:
---
#1. Nutrisystem at Walmart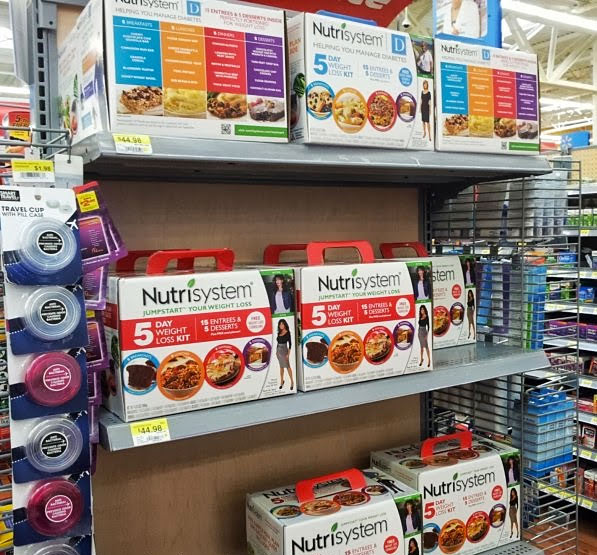 Did you know that walmart.com and even your local Walmart store sell 5-day Nutrisystem kits? It's true, and if you are on the fence about joining Nutrisystem, it's a great way to try it out.
Each of the kits comes with 5 days of their popular meals, snacks, shakes, and bars which you then supplement with fresh veggies and fruit from the grocery store. (Keep in mind that men get an extra snack each day) You can pick up one of these kits for about $50. Try it out for a week, and if you don't like it, you've risked very little!
If you decide that their program works for your personality and lifestyle, then you can consider joining. If you do, we can pass on our exclusive coupons here.
*Update: Since posting this I have been told by more than one person that the Walmart kits are a little disappointing, and may discourage people from joining.
---
#2. Nutrisystem Food on eBay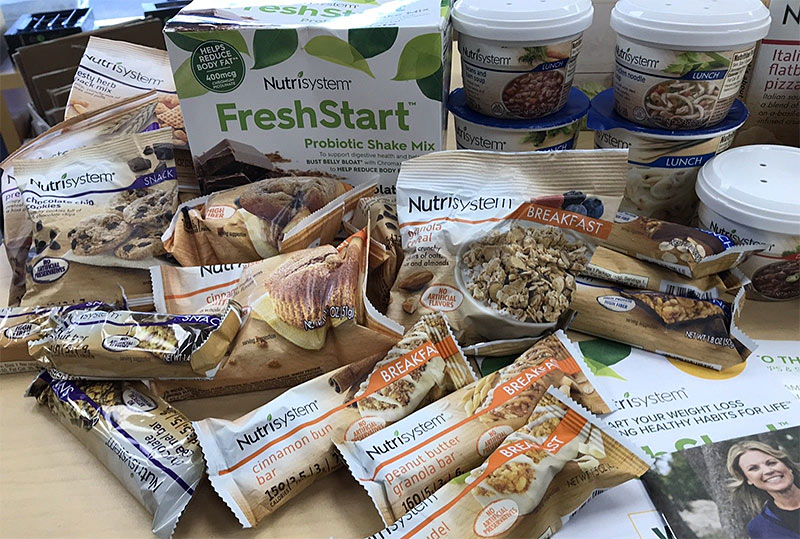 Who knew you could buy Nutrisystem food a la carte on eBay? It's true, and you can sort it by: price, meal, shakes, kits, and more. I've even seen entire FreshStart® kits on eBay at a discount!
As a new customer you might want to be picky about what you buy, but you might find a lot of Nutrisystem food that looks worth trying!
#3. Try Nutrisystem for a Week…
If you'd like to get the full Nutrisystem experience including FreshStart® for the first week, then you have to join online.
After doing so you only have 14 days to cancel, so try it out, and if the first 10 days or so aren't working for you, then immediately cancel your membership online. If you cancel after the 14-day "trial" period, (not a free trial) you may have to pay a cancellation fee if you have not yet paid for the second month.
---
If You Do Join, Make Sure You Get the Best Deal
Committing to Nutrisystem is a significant expense, so know all the costs before you join. You can also get helpful info from honest reviews and decide if the diet is your style or not.

So, if you opt for signing up, be sure to use their Nutrisystem/Save40 (40% off) special plus a promo code at checkout for the best price.
If you're a Costco member, there's more good news. Costco.com sells discount Nutrisystem gift cards which you can use towards your first order, or towards a la carte food in subsequent months.
We even wrote an article about the cheapest way to join Nutrisystem which details exactly how to get the best deal using Nutrisystem gift cards from Costco.com.
*Related: Why Skip Nutrisystem's $50 off coupon, $249 deal, and 2-for-1 sale?
Why There is No "Free Trial"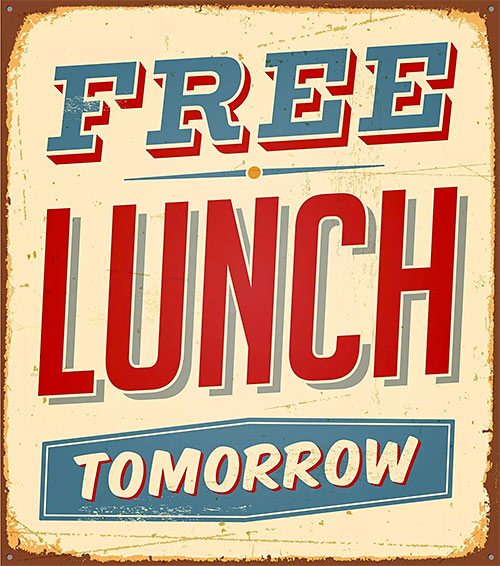 Unlike DIY diets, Nutrisystem doesn't lend itself to a free trial. That's because of the nature of the diet which begins with a week of fast weight loss which attempts to break you of bad eating habits. This is then followed by months of structured eating and tracking which encourages healthy eating choices to last a lifetime.
A free week of Nutrisystem wouldn't really be of much value, even if you did lose weight, because they try to take a more holistic, long-term approach to weight loss.
Also, the foundation of the diet is their packaged, pre-portioned meals, so giving away a free week or two of food would be a real money-loser for their company!
Anyway, if DIY is more of your speed, there are a couple of good free trial options out there that you can start today. Here are our a couple of our favorites:
---
Other Diet Free Trial Options?
While Nutrisystem doesn't have a true free trial, other diets do. The top app-based diets including Weight Watchers and Noom both offer a free trial before you are charged.
Just know that with WW, you may not get the best long-term deal if you join through their free trial. If you commit to 3 months, then their "3-month savings plan" special yields the best monthly price.
Check out the free trials below:
Do you know of another way to try Nutrisystem for free? Just drop us a line as a comment below. Have you tried Nutrisystem? You can submit your review here. Thanks for stopping by Pretty Sweet!