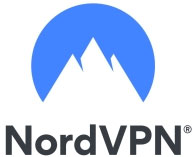 Nord VPN (coupons) makes your internet activity private and protects you from hackers while letting you enjoy your favorite content securely, even when you're away from home.
Is NordVPN free? There is no free version of NordVPN. However, if you'd like to try NordVPN risk-free, you can do so with a free account for 3, 7, or 30 days.
This "free trial" requires signing up for a paid plan with a credit card, and our featured deal is better anyway. Here's today's best signup deal plus how redeeming the NordVPN free trial code works.
NordVPN free: Better Deal | Is NordVPN Free? | 30-Day Free Trial | 7 Day Free Trial | Redeem Code | No Credit Card | Avoid Free VPNs| Cancel Trial
---
1. Better Than the Nord VPN Free Trial: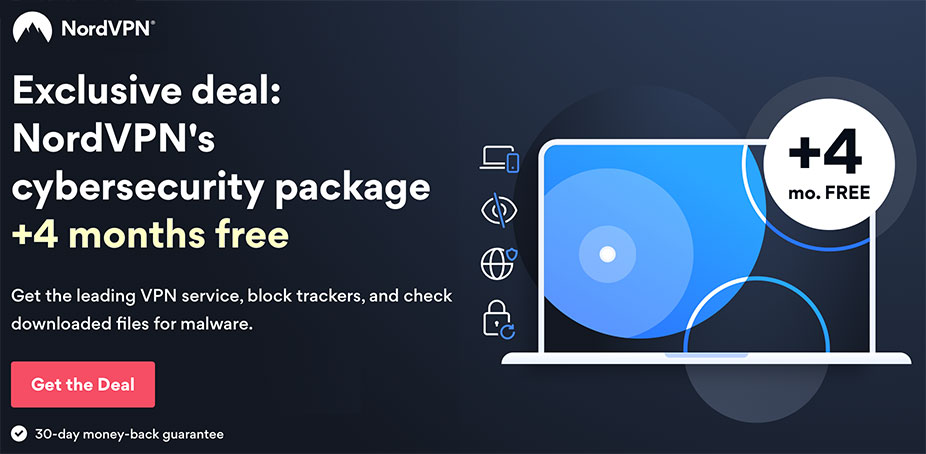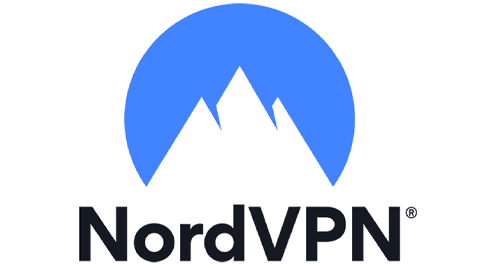 Tip: You'll get a better deal than the free trial if you sign up through this promotion which includes up to a 70% discount plus up to 4 free months with the same "free trial" with a 100% refund policy during the first 30 days.
This deal is better than the standard NordVPN promotion that you'll find on coupon sites and is promoted by a select group of influencers including PewDiePie. You also might also qualify for a special discount on NordVPN if you're a student or in the military.
---
2. NordVPN 30-Day Free Trial Offer: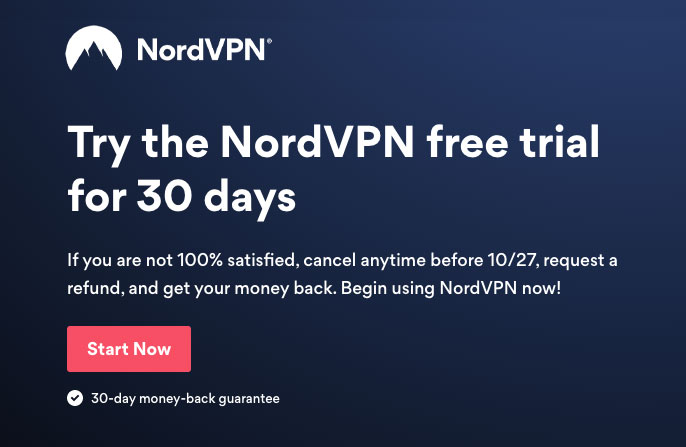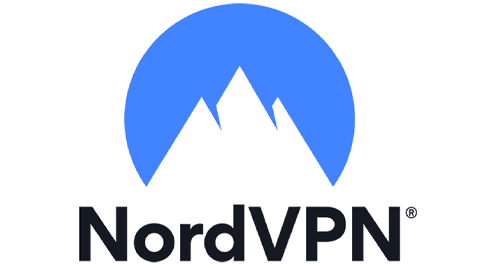 Free Trial: 30 Days
4. Try a VPN free and if you don't cancel save 59%. View promotion
4. Try a VPN free and if you don't cancel save 59%. View promotion
Show Less
NordVPN 65% Off + 4 Free Months! – Better than the free trial – 2023
I think a better way to phrase "NordVPN free trial" is that you can, "cancel your NordVPN subscription during the first 30 days for a full refund." I recommend knowing how the "free" trial works before signing up and creating an account so that you can avoid being billed if you don't want to continue after 30 days.
"NordVPN does not offer a free trial for purchases made on its website, but we do provide our customers with a 30-day money-back guarantee to try out our services: "Every customer is eligible for a refund, as long as their initial payment is not older than 30 days."

NordVPN.com (source)
---
3. NordVPN 7-Day Trial:
Does NordVPN have a 7-day free trial? No, the 7-day free trial has been discontinued. Currently, the only way to use NordVPN without being billed is to create a free account, try it for 30 days, and cancel before the 30th day ends if you aren't happy.
However, you could say that technically Nord does have a 3-day and 7-day trial because you can quit after using it at any time during the 30-day trial period. 🤷
---
4. NordVPN Redeem Code Free:
Can you redeem free NordVPN codes? The only way to redeem a code for free NordVPN is if it was issued to you for a specific reason by customer service. Reasons for code redemption include a resolution to a specific issue or complaint.
These free codes can only be redeemed once and then they expire. So, if you try to redeem a free code you found posted on a site like Reddit, expect an "unsuccessful redemption" error.
---
5. Can You Download NordVPN Free? (Free Version)
No, NordVPN is not free. It is a paid VPN service that requires a subscription to access its features and servers. However, NordVPN offers a 7 or 30-day free trial for new users to test the service before committing to a subscription. However, you can try NordVPN with the option to cancel during the first 30 days for a full refund.
Be sure to avoid any free NordVPN cracks online as ironically they may contain malware!
---
6. How the NordVPN "Free Trial" Works:
NordVPN offers a free trial for new users to test their service before committing to a subscription. The NordVPN trial typically lasts for a period of 30 days and allows users to access all of the features and servers that are available with a paid subscription.
To start the free trial, users simply need to sign up for a free account at NordVPN.com/risk-free-vpn and provide a valid payment method, such as a credit card. The payment method will only be charged after the trial period ends unless the user cancels the trial before it expires.
It's important to note that the NordVPN free trial does have some limitations, such as bandwidth and data limits, so it may not be suitable for heavy usage. Additionally, some NordVPN features such as NordLynx (WireGuard) may not be available during the free trial.
To me, that sounds more like a money-back guarantee than a free trial. So, regardless of whether you consider that a true "free trial," NordVPN gives you 30 days to decide whether to keep your VPN or cancel your free account.
You can start the NordVPN free trial without a credit card. However, some form of payment must be used to sign up. So, while you can start the NordVPN trial without a credit card, you'll need to enter payment info from an alternate method like PayPal, Google Pay, or crypto.
---
7. NordVPN Free Trial No Credit Card?
As we mentioned, NordVPN will offer you a full refund during the first 30 days, allowing you to cancel your free account without being billed. However, in order to begin this "free trial" period you must submit a valid credit card which will be billed the day after the trial ends if you don't cancel.
Even though NordVPN is not free, there's a good argument for why it's better than free.
---
8. How to Cancel Your NordVPN Free Trial:
If you would like to cancel your NordVPN subscription you must do so during the first 30 days of the promotional period or you will be obligated to pay the full amount of up to 2 years. Here's a summary of the cancellation policy from nordvpn.com:
"If you wish to claim a refund, you can do so within 30 days following your purchase of our Services. We do not grant refunds for recurring subscription payments if you cancel the Services after the renewal unless applicable law provides otherwise."
How do you cancel a NordVPN free trial? You can cancel your NordVPN subscription at any time through the 'Billing' section of your account. Just click 'Manage' next to 'Auto-Renewal/ and then click 'Cancel auto-renewal." (Source)
---
9. Why You Should Avoid a Free VPN: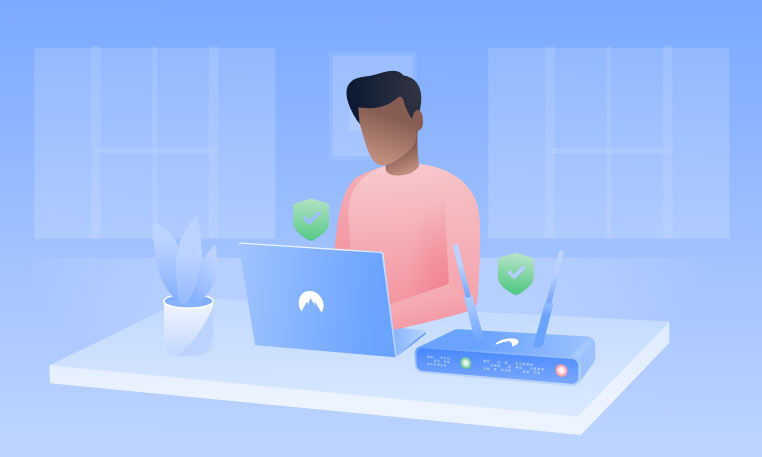 "If a product is offered for free, then YOU might be the product."
This wise advice may be true when it comes to VPNs. If you sign up for a free VPN you can expect:
To be flooded with ads – Free VPN services have to monetize their service somehow, and it's usually with ads
To have your data collected – Yikes, isn't that what you're trying to avoid in the first place by getting a VPN?
To be pushed to a paid version – There's no such thing as a free lunch, and the only certainties in life are death and taxes. Free VPNs usually have limited features so be prepared to be pushed to pay up for the paid version
We're talking about your security and privacy here, so I don't recommend a free VPN from a second-rate brand. I'd rather pay a fair price for the best VPN than be disappointed with a free one.
---
Conclusion + More Free Trials:
Thanks for checking out our article about the NordVPN free trial. I recommend taking advantage of the free trial to see if you are happy with their top-ranked VPN and if you aren't just cancel before the 30-day trial ends.
You can also try Noom free for 14 days, or get eHarmony free for 3 days.
You can get started by redeeming their best code here. Thanks for stopping by PrettySweet.com!