Our Nutrisystem Review: Do-it-yourself diets usually fail because they lack structure, convenience, and support. It takes a lot of time and effort to prepare, portion, and plan your own meals, and that can be frustrating!
Nutrisystem was founded in 1972 as an alternative to the traditional DIY diets that count calories, points, or carbs. Their program is easy to follow and delivers nutritious, pre-portioned meals straight to your home.
But, will Nutrisystem work for you, and is it in your budget?
People have different tastes, lifestyles, and personalities. Therefore, like blue jeans, one-size doesn't fit all. Knowing that is the key to assembling a good boy band, (I like the bad boy!) selling coffee (grande, with soy milk!) and choosing the right diet.
Let's look at how Nutrisystem works for women and men. Plus, reviews, ratings, and cost to decide whether this is a good diet for your unique needs and goals.
Here's our review of Nutrisystem:
How it Works
Is It Healthy?
How Much Weight Loss?
Does it Really Work?
User Reviews
Best Signup Deal
---
1. How Does Nutrisystem Work?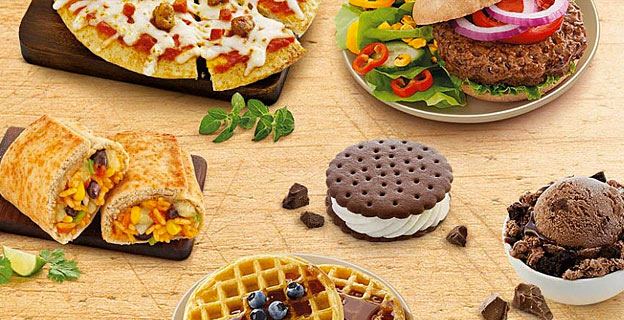 So, how does the program work? Nutrisystem has evolved over the years, but they have always maintained that weight loss is easier when you don't have to cook, count points, or spend a lot of time planning, preparing and portioning meals. So, the strength of this diet in a word is "convenience."
That's why the foundation of Nutrisystem's program is their nutritious, "perfectly portioned," prepared meals delivered to your door each month. These chef-created meals are designed to be high in lean protein, fiber, and low-glycemic (good) carbs and low in saturated fat and bad carbs.
Tip: You'll be asked to supplement these prepared meals with 4+ servings of non-starchy vegetables, and 64 ounces of water each day.
Nutrisystem offers plans for both women and men, including plans specially tailored for diabetics, and vegetarians.
We asked the company why their diet really works, and they were happy to respond with this video, 8 science-backed reasons why Nutrisystem works:
You get nutritious, portion-controlled meals. With fewer calories and better nutrition, the science infers you'll effectively lose weight
They offer weight loss counseling and support by phone
The convenience of pre-portioned meals that arrive monthly at your door encourages weight loss, and slashes your grocery bill
Studies have found that diet tracking is key to successful weight loss. It's easy to keep track of your food and exercise on the Numi app
Nutrisystem is not restrictive. Studies have found that diets with too much deprivation are likely to fail
They teach you life-long habits so that you can ween yourself off their diet and make your own healthy choices
They have plans for numerous budgets and special needs including those with type 2 diabetes
Decades of user reviews and weight loss results show that Nutrisystem works if you follow the program. Based on reviews, that is approximately an 80%* success rate.
OK, of course Nutrisystem is going to say that their program works. Let's keep digging and decide for ourselves. Here's more about the program:
---
2. Nutrisystem Begins With FreshStart®
Research shows that fast initial weight loss is highly motivating, and makes the long-term success of a diet more likely. That's why all plans begin with the FreshStart® program the first week.
Here's more about how FreshStart® works:
Fresh Start is like a wake up call for your body. The program's nutritional balance and significant calorie restriction causes you to switch from burning carbs to burning fat as a fuel source. This also helps to break the unhealthy eating habits and cravings that you might be accustomed to.

*Related: How Much Does Nutrisystem Cost?
---
#3. Is Nutrisystem Healthy?
Nutrisystem describes their menu as, "the food you love, made healthier." That's because they are made with delicious, high-quality ingredients, and perfectly balanced to put you in fat-burning mode for healthy, sustainable weight loss.
You'll notice that items like pizza and pasta are on Nutrisystem's menu, but they are healthier versions. Their weight loss experts and dietitians design Nutrisystem plans to be:
The right nutrient balance to fuel your body and promote health
High in lean protein from a variety of sources like lean meats, poultry, eggs, fish, and low-fat dairy
High fiber foods keep you feeling full, longer, and promotes healthy bowels. (That's a great dinner party conversation topic!)
Include nutrient-dense carbs (low-glycemic) like whole grains, fruits, and vegetables
Low in saturated fat with no artificial flavors or sweeteners
So, is Nutrisystem a healthy diet? To answer that question, let's compare the nutrition in a day of Nutrisystem to the FDA's dietary recommendations for women: (men here)
Daily Nutrition: FDA Recommended vs. Nutrisystem
| | FDA Recommended: | Nutrisystem (Women): |
| --- | --- | --- |
| Calories: | 1800 | 1200-1500 |
| Carbs (% kcal): | 45-65% (130g) | 50% (120g) |
| Protein: | 46g | 50-55g |
| Fiber: | 25g | 30g |
| Sodium: | 2300 mg* | 2100-2200 mg |
| Total Fat (% kcal): | 20-35% | 25-30% |
| Sat. Fat (% kcal): | <10% (10g) | 8-9% (6-9g) |
Source: FDA dietary 2019 guidelines for women age 31-50
*Based on FDA recommendations for sodium intake (source)
**Nutrisystem nutrition info source
As you can see, Nutrisystem meets or exceeds most of the FDA's daily recommendations for macro nutrients including calories, protein, fiber, carbs, and sodium content. The program is also a lot healthier than the average American's diet, which is low in vegetables and protein but high in sugar, fat, and sodium. (source)
So, based on the data above, I would conclude that Nutrisystem is essentially a healthy diet.
---
#4. Here's How Meals Work:
Maintaining a good campfire requires feeding it a little bit on a regular basis, and it's the same with your body. Research suggests that eating smaller, nutritious meals more frequently throughout the day promotes effective weight loss. With Nutrisystem you will:
Eat every 2-3 hours (5-6 times per day)
Enjoy a Nutrisystem breakfast, lunch, dinner, and snacks each day
Supplement their prepared foods with fresh groceries, including several healthy Flex™ Meals on your own each week for variety
You'll supplement their meals with lean proteins and dairy, called "PowerFuels," and high-fiber fruits and vegetables called, "SmartCarbs." (learn more) Each week you'll also incorporate "Flex meals" from restaurants or your own cooking. You can learn more about food on their website, or check out a sample menu here.
• What Are "Flex meals?"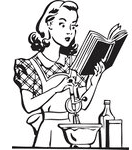 Variety is good, so every week you'll have the opportunity to incorporate one breakfast, lunch, dinner, and snack of your own.
These Flex meals can be out at a restaurant, or your own cooking. Nutrisystem provides simple guidelines and diet-friendly recipes on their website and through the Numi app.
---
#5. The NuMi App is Like a "GPS"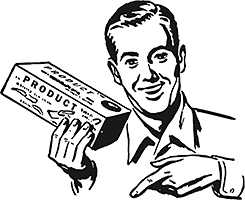 Did you know that people who log their meals are twice as likely to lose weight?
That's why Nutrisystem encourages you to use their Numi app, which is included at no extra cost with all memberships. Use the Numi app to track your progress, and to log your daily meals and exercise. You can think of Numi as a GPS, guiding you to your weight loss goals!
---
#6. How Much Weight Can You Lose?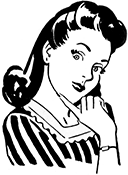 How much weight will you actually lose on Nutrisystem? Specific weight loss results depend on a number of variables including starting weight, activity level, and height. However, Nutrisystem does provide estimates for how much weight you can expect to lose:
After the first month:
Women: Lose up to 13 pounds + 7 inches (overall)
Men: Lose up to 18 pounds + 8 inches
Then, if you continue to follow the program the goal is to continue to lose a sustainable 1-2 pounds per week until you approach your weight loss goal. (*These claims are supported by a Nutrisystem-funded study that found after one month women lost an average of 11.6 pounds, while men lost about 15)

---
7. Does Nutrisystem Really Work?

This all sounds like a good plan, but let's look at whether customers and experts think that Nutrisystem actually works.
To do so, let's first look at customer satisfaction ratings in Nutrisystem reviews:
• Customer Satisfaction
Over the past several years, over 5000 people have rated Nutrisystem for customer satisfaction, and the majority of ratings for Nutrisystem are positive. In fact, about almost 80% of users give Nutrisystem a 4+ star rating, inferring that it works most of the time.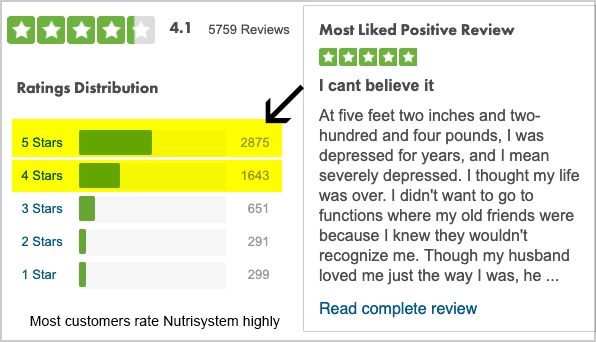 You can see the latest verified customer ratings on nutrisystem.com here. You can also read honest, and sometimes negative reviews at ConsumerAffairs.com.
Ok, the masses have spoken, now let's see how the experts rate the Nutrisystem diet:
---
• Expert Ratings:
U.S. News asked a panel of diet experts and specialists in diabetes and heart disease to rate Nutrisystem on several important criteria including weight loss results and healthiness. Here's how they scored: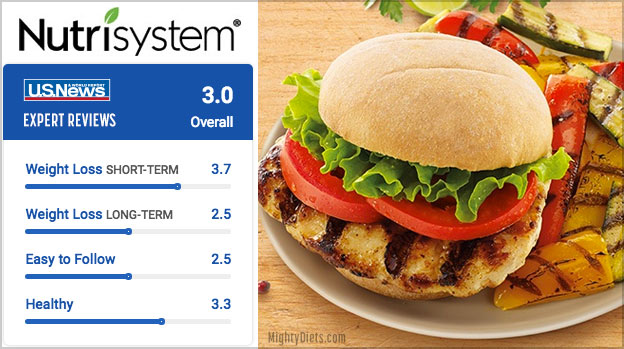 Short-term Weight Loss: (3.7/5) Nutrisystem ranked best in this area, as experts agreed that portion control and calorie restriction should result in fast weight loss
Long-term weight loss: (2.5/5) Nutrisystem scored low in this area. This is probably because the diet depends on users eating and tracking mostly Nutrisystem foods. A number of customers seem to have tired of their food and wanted to return to menu freedom
Easy to Follow: (2.5/5) Convenience is the biggest plus of Nutrisytem, and it's a favorite of busy people. Prepared, pre-portioned food is delivered each month to users' doors with clear instructions. However, adjusting to menu limitations can be hard, and can cause users to quit.
Healthy: (3.3/5) Nutrisystem scored well in this area as their high-protein foods are low in saturated fat and meet or exceed FDA recommendations. Their food is also much healthier than the average American's diet (view comparison)
Experts seem to conclude that Nutrisystem is healthy and works well for short-term weight loss, but is not as effective long-term.
---
8. Nutrisystem User Reviews: Pros and Cons
No single diet is the best choice for everyone, because people are very different, with unique lifestyles, personalities, and weight loss goals. Consequently, when customers find that Nutrisystem doesn't fit their needs, they're likely to leave a bad review.
However, it's important to note that almost 80% of Nutrisystem reviews are positive. This is especially impressive when you consider that:
Only 13% of people like their jobs
30% of people don't believe that climate change is real
The highest approval rating ever for a president was 70% (for JFK).
OK, but what do disgruntled customers say about Nutirsystem in their bad reviews? We read through hundreds of honest Nutrisystem reviews to find the most common complaints. Here's what we learned:
• Bad Reviews: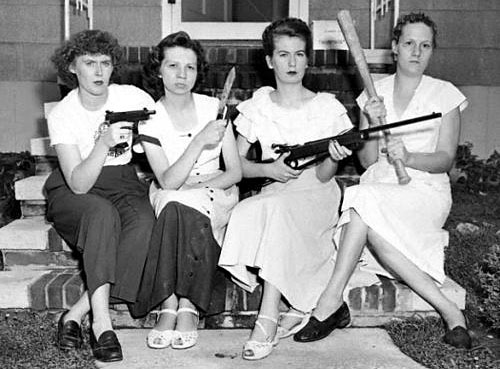 Cons: Here are the top 4 customer complaints we found in bad reviews for Nutrisystem:
Complaints from bad Nutrisystem reviews can be helpful in learning why the diet did not work for certain customers, and then imagining whether you might have the same complaints.
So, if the idea of a highly-structured diet is not appealing, perhaps more of a DIY, app-based weight loss program like WW or Noom might be a better option?
• Good Reviews:
OK, we've learned about why customers complain in negative reviews, but now let's see what they like best:
Fast weight loss: Nutrisystem is rated highly for "fast weight loss," and customers seem to agree, as the first month of the program is designed for just that.
Convenience: About 90% of people say that they don't like to cook. Nutrisystem tells you what to eat and when, making it a favorite of busy people
Structure: Do you find that the DIY diets give you a bit too much freedom? This is a common problem, and can inhibit weight loss results. If you follow the Nutrisystem program and log your meals, the math says you'll lose the weight.
---
9. User Reviews: Does the Food Taste Good?
Nutrisystem offers over 160 menu choices, but how do they actually taste? Nutrisystem.com seems to be the best place to read honest food reviews. To do so, just visit their site and click, "View Menu" at the top.
Then, select a meal (breakfast, lunch, etc) and you'll get a sortable list of foods. By default you'll see them listed by "top-rated," but you can change that:
Click on any food and you can read all customer reviews for that specific food, including the bad ones. For example, the hamburger is highly rated at 4.6 stars (out of 5431 ratings):
Whether you're a Nutrisystem customer or not, I recommend reading food reviews before ordering. All of their plans, except Dinners My Way®, give you the ability to customize your menu choices. So, if there are foods that don't look or taste good, drop them from your menu!
---
#10. What's the Best Signup Promotion?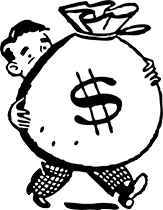 If you are thinking of signing up for Nutrisystem, it's really important to get the best deal, which is their 40% off promotion.
So, why is "40% off" the best deal? Some offers, like the $100-off promotion, look great at signup, but that rate might go up on subsequent months. In fact, many customers leave bad reviews for Nutrisystem because they are shocked to see their monthly bill go up by as much as $50 after the first 3 months!
The only offer that locks-in your initial low membership rate is the 40% off promotion! Also, when you sign up with that deal, you can stack a couple of promo codes to get free food at signup!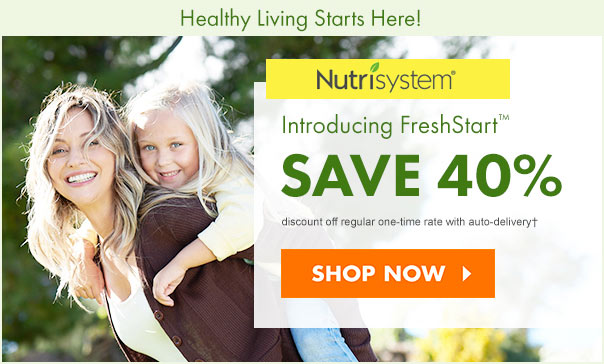 *Get 40% off, then stack 2+ promo codes for extra freebies!
Tip: You can buy discounted Nutrisystem gift cards at Costco to use at signup to save even more!
---
11: Top FAQs:
Hopefully we've given you a good idea of how Nutrisystem works. If you'd like to learn more, it might be worth watching this short video with answers to frequently asked questions.
---
Conclusion:
As I mentioned, no single diet works for everyone. So, no honest review of Nutrisystem should leave out the potential negative aspects of the diet. Let's look at the pros and cons of Nutrisystem:
Pros: Nutrisystem's strength is convenience, and it seems to be a good diet option for busy people who need structure. Have the DIY diets failed you? If you are willing to sacrifice menu freedom for weight loss results, consider Nutrisystem
Cons: Nutrisystem scores low for long-term weight loss. This is probably a result of their prepared food and menu restrictions which can be hard to adjust to. They also focus more on weight loss than behavioral change and healthy life-long habits, so you may gain the weight back if you quit the program.
Will Nutrisystem Work for You? That really depends on your personality and specific weight loss goals. Be sure to talk to your doctor, and if you think Nutrisystem is worth trying, don't forget to use a coupon to get the best price!
*This review originally posted in 2017, then updated in 2018 and 2019
Related Posts