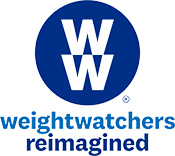 Recipe for Weight Watchers unfried chicken: When it comes to diets, fried chicken is not the first dish that comes to mind. Unless, of course, you are on a diet, then comfort food like fried chicken might haunt your dreams every night!
The good news is that Weight Watchers Online (coupon to join) has a tasty recipe for baked, "un-fried" chicken from Oprah's Food Health & Happiness cookbook. It's tasty, and you'll be able to live with the points!
Weight Watchers Un-Fried Chicken Recipe:
You can watch this quick, 30-second video to see how easy it is to make (baked) unfried chicken:
Ingredients:
1 cup buttermilk
1 tablespoon hot sauce
2 boneless chicken breasts (cut in half)
2 chicken thighs
2 chicken legs
1 1/2 cups multigrain or whole wheat panko breadcrumbs
3 tablespoons grated Parmesan cheese
2 teaspoons fresh ground pepper
1 teaspoon ground cayenne
1 1/2 teaspoons onion powder
1 1/2 teaspoons garlic powder
1 teaspoon smoked paprika
1 teaspoon salt
Preparation:
Mix buttermilk & hot sauce in a large mixing bowl
Coat chicken w/ mixture and refrigerate for 3-24 hours
Mix panko breadcrumbs, parmesan cheese, and spices in a (gallon-size) freezer bag
Add chicken to freezer bag & shake to coat all pieces
Bake at 400° F for 20 minutes
Voila, un-fried chicken!
You can also add a drizzle of honey if you'd like!
---
*How many Weight Watchers points?
Weight Watchers Points: 6
Points Plus: 6
Smart Points Value: 11
*The chicken-shaking process is a great time to sing your favorite Taylor Swift or Katy Perry song. In keeping with the "Southern" theme, you may also choose to sing "Sweet Home Alabama."
Thanks to Oprah for this great recipe!
*Their featured promotion is above, or see all coupons
Related: How much does Weight Watchers cost?