In the rapidly expanding world of today, marketing a startup can be challenging. While you may have a solid concept for the startup, if nobody engages with it, the chances of failure are high.
But marketing has become a juggernaut that is hard to handle for startups—you simply do not have the budget or resources for a marketing campaign that can compete with mega-corporations.
That doesn't mean that startups have no hope of reaching their intended audience—there are ways to market your company without breaking the bank.
While the digital sphere is generally considered a viable option for startups due to its ease of accessibility and low cost, print marketing has many benefits that cannot be ignored.
For startups hoping for some marketing pointers, here are 8 online and print marketing tips you can follow.
---
1. First, Create a Website for your Startup
If you want to be found, you have to be online. And your digital presence starts with a great website.
Not everyone is savvy with the digital world, but there are numerous detailed guides on how to make a (WordPress?) website that you can follow.
Tip: Buy the right domain, even if you have to spend a lot to get it! Go for a ".COM" if possible, and make sure it's a domain that's easy to remember and say over the phone. Skip dashes, long domains, and extensions like .net and .biz if possible.
At the initial stages of website building, you can make a user-friendly website on WordPress or Wix, both of which offer customizable themes that you can tailor to your brand.
You should choose themes that are mobile responsive—people tend to look at websites on their phones as often as they do on the desktop, and your website should respond accordingly.
Avoid making your startup website overly-complicated. The navigation should be simple, only one level deep, if absolutely necessary.
Ensure your products are easy to see and get to, and that the font and colors you use are legible.
Your website should contain a call to action that is not too forceful in its sales message but encourages your site visitors to buy your product or sign up for your service.
Before going live, test your website on a number of different computers and from different locations to ensure that it is working optimally.
Ask your friends and family for feedback on your website before making it accessible to the public, and take that feedback on board to create a user-friendly site for your customers.
---
2. Make Creative Business Cards
No startup should go without business cards. The moment you have a registered brand and a fair idea of your brand identity, you should create a business card to reflect that.
You can create an attractive card using a number of online and offline services, or you can ask a designer to help you create it. You can even download high-res versions of Instagram photos to use in your design.
Once you have the design, ensure that your logo is prominent, alongside a powerful tagline that makes your company's USP (Unique selling proposition) obvious.
You should also endeavor to include a strong call to action that will give people a reason to engage with your startup further.
Print a large number of cards and always keep them handy wherever you go so you can hand them out to potential clients.
Tip: I believe the best place to get business cards is Vistaprint. While they no longer offer free business cards, you can get up to a 50% discount and free shipping with a coupon. Don't go cheap on business cards as they are a direct reflection of you and your startup business. (I tried them!)
Oh, and be sure to put your website address prominently on your business cards!
---
3. Utilize "Google My Business" (It's Free!)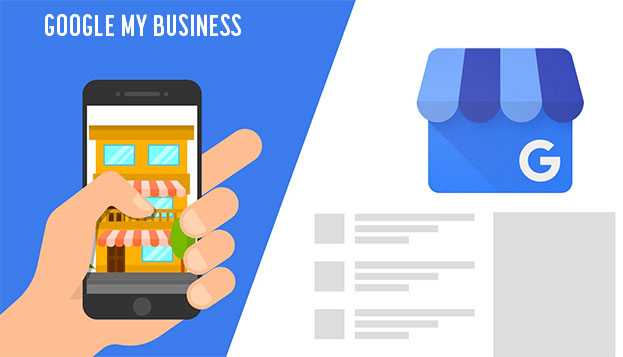 Does your business has a physical location and take phone calls? If so, Google My Business will literally put you on the map.
For example, if someone searches for your company, or for services that your company provides, being on Google My Business will allow your business to show up on Google search and maps.
The best part is that Google My Business is free! Learn more…
4. Optimize Your Startup for SEO
When you meet new customers or potential stakeholders, they will immediately Google you. Some of the people you meet will remember your name but others won't.
How do you reach the people who have forgotten your name but remember what you were selling or providing?
This is where SEO—search engine optimization—comes in. SEO can seem very complicated to the layperson but it can significantly increase your organic reach online.
SEO requires you to associate your startup with a few keywords—when people search for those keywords, your website and content will show up.
But getting those select words associated with your brand is the tricky part. You first need to conduct local keyword research to establish which words work best for your company.
You then need to use those keywords in strategic areas on your site and other sites to ensure that your content appears as a result of people searching for those words.
Great SEO takes time to achieve, but with dedication and practice, it can be an excellent marketing tactic.
---
5. Be Visible on Social Media
Everyone is on social media—your customers and potential business partners—and you have to be on social media, as well.
There are certain channels that you should prioritize being on—Facebook and Instagram are among the biggest platforms and will give you the best results.
But you could also consider other platforms such as Twitter, LinkedIn, and Pinterest, depending on the kind of startup you have.
Tip: Avoid trying to be on all platforms right from the start; especially if you don't have someone managing your social media accounts for you. Start with one or two social media accounts and keep them fresh.
It is cumbersome to manually post on several accounts, which is why a social media scheduler comes in handy for startups.
But even with a scheduler, managing your accounts and maintaining a constant flow of content creation and engagement can be difficult for one person or a small team to execute.
Choose your channels wisely but optimize the use of whichever channel you are on.
---
6. Social Media Advertising?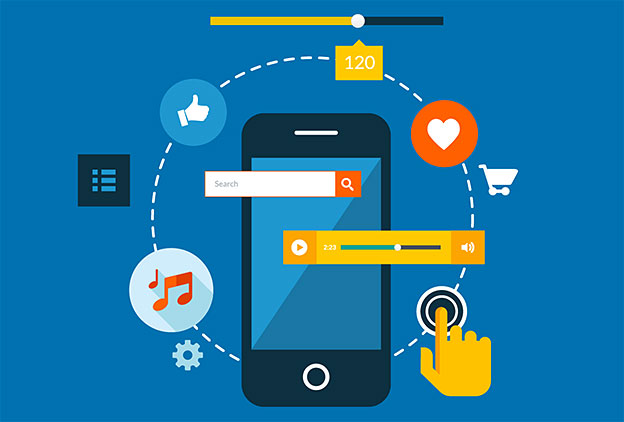 Social media's organic reach has been decreasing, and many startups are beginning to realize that they have to budget for social media advertising.
But before you panic, know that advertising on social media is far less expensive than traditional print advertising so you don't have to take out chunks from your budget.
Social advertising has the potential to increase your follower growth and boost your sales, and that is why it is worth investing in.
Particularly with Facebook and Instagram, social advertising can lead to marked growth as these platforms allow you to retarget customers who have already shown interest in your brand.
You can improve your reach and create brand loyalty by using social media advertising, making it a worthy investment and exercise.
---
7. Design a Shareable Brochure
Another print activity that your startup can undertake without using up too much of your budget is making brochures.
The tactility of a brochure makes it an excellent tool for recall, more so than seeing a post on an online feed.
People are also more likely to refer back to a brochure, which is less transient than the online world.
Plus, brochures are highly informative, making them an ideal choice to hand out at events, conferences, and even in locations around your offices.
And you don't need to work hard on designing a brochure. You can use the Venngage brochure maker to create attractive and customizable brochures to promote your startup.
---
8. Video Marketing
Video is fast taking over the content marketing world and many startups have found great success by creating videos.
You can use video marketing for a number of different subjects—product promotion, showing your services in action, behind-the-scenes of your company, and interviews or Q&As.
There is almost nothing that you can't make a video about, but the quality needs to be of a somewhat high standard.
It can be difficult to create great quality videos on a regular basis but you can use an online video maker to produce good videos on a consistent basis to promote your business.
There are a number of growth hacking tools that allow you to send personalized videos, as well, which makes the process of creating partnerships for your startup that much easier.
---
Conclusion
These eight holistic tips for marketing your startup are the beginning of your marketing journey.
You should always start by creating a clean and informative website, plus great business cards to hand out in person.
But ensure you work on your content SEO and seriously consider dabbling in social media advertising and video marketing to improve your reach.
With these tips, you can build a marketing strategy that will help you rise above the marketing noise.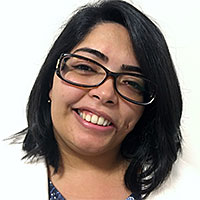 Ronita Mohan is a content marketer at the online infographic and design platform Venngage. She has a keen interest in writing about subjects related to marketing, productivity, pop culture, and diversity.
When Ronita isn't writing about these topics, she's thinking about writing. Twitter: @Venngage