You know that you can't afford to have unreliable brakes, but this begs a very important question: how long do brakes last?
Automotive engineers have not defined a firm lifespan for our brakes, presumably because there are a lot of variables involved.
Evidence of this frustratingly vague guidance is evident in a study from Toyota, estimating their brake pads can last anywhere from 25,000 miles to 70,000 miles, with an average lifespan of 30,000 to 60,000 miles.
*Thanks a lot. That 30k difference between the low and high estimate is more than the circumference of the Earth!
However, how long your brakes last depend on the type of car you drive and how you drive as well. Maybe you can't trade in your jalopy for a new Mercedes, but there are plenty of things you can do on your own to improve the lifespan of your brakes.
Specific brands and makes of brakes will reveal more specific estimates for how long they will last, but a lot of it has to do with the driver. In fact, some motorists have made their 30k+ mile brakes last for 90,000 miles and more with conscientious driving highlighted in the following tips and tricks!
---
1. Make Your Brakes Last Longer: Slow Down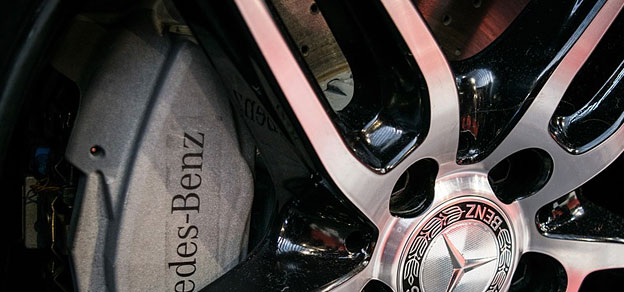 Attention: your need for speed is killing your brake pads!
The higher your speed, the shorter your reaction time, and the longer it takes to fully stop your car. Not only is speeding dangerous, but it puts massive of wear and tear on your brake pads.
The physics behind our brakes shows that car brakes turn their kinetic (motion) energy into heat. So, when you stop your car at high speeds, your brakes expend more heat energy, wearing down your brake pads more.
Try these tips for easing up on the road:
Stay within the speed limit (*Not to mention that a single speeding ticket can cost you more than new brakes!)
Coast when you can, especially downhill
Don't tailgate: Keep a safe distance between yourself and other cars to avoid any sudden braking. Tailgating is murder on your brakes, as you're giving yourself very little reaction time to slow down or stop
Refrain from road rage. If you are out of control, your car will suffer too!
Look ahead and anticipate upcoming traffic lights: This is a great time to coast to a smooth stop
---
2. Remove Excess Weight From Your Car
How long do brakes last for heavy cars? Well, not as long as lighter cars! The heavier your car is, the more stress is put on your brakes.
You learned that your car and brakes operate on kinetic energy, which is simply energy derived from motion.
The amount of kinetic energy is dictated by the overall weight of your vehicle, so, the more excess weight your car has the more kinetic energy it needs to generate to function properly. In layman's terms: the heavier your car is, the the shorter your brakes will last.
This weight only puts more pressure on your brakes and brake pads, and that wear and tear is worsened with continuous speeding or reckless driving.
Check your car to see if you are lugging around extra weight you don't need, such as exercise equipment, gallons of water, power tools, and other heavy items. The extra weight is straining your fuel efficiency, too!
Related coupon: Advance Auto Parts: 25% Off!
---
3. Don't Use Your LEFT Foot for the Brake Pedal!
This is something you need to make a habit of.
When you break with your left foot, you're more inclined to have pressure on both pedals at the same time. Even if your right foot is just lightly resting on the accelerator while you brake, you're fighting against your braking system.
It's like having the AC and the heat on at the same time in your house, and this just turns up the pressure even more on your car and brake pads.
---
4. Harsh Weather Shortens Your Brakes Lifespan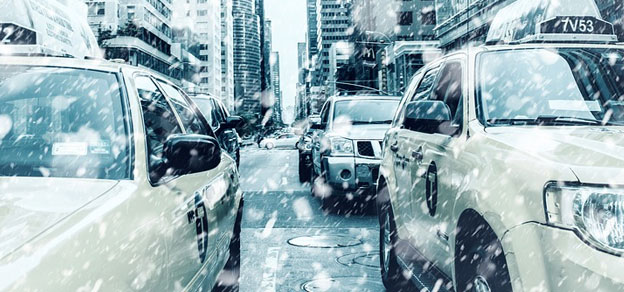 Not as long as in good weather! If you live somewhere with long winters, you're probably looking at the lower end of the estimate for how long your brakes will last. Extreme temperatures are hard on your brakes, and the salt on winter roads is brutal on brake pads and drums, and rotors, shortening their lifespan.
You can't mess around with driving in bad weather. You need a reliable car to last through blizzards, icy roads, and trips to the mountains. The money you are saving by trying to stretch out your tires or brake pads is nothing compared to the cost of a single accident.
When driving up and over snowy hills, make sure your car is in the right gear for safe incline driving while periodically putting minor pressure on your brake pads.
Another important thing to remember is to fill and flush your brake fluid periodically to extend the life of your brakes.
When your brakes create too much heat energy, it depletes your brake fluid supply. On the flip side, if you don't change your brake fluid enough, it will eventually dilute with moisture and lose its effectiveness.
Also, if you notice that your brake pedal feel "spongy," or soft, it means there's air in the line, and needs attention. "Bleeding" the brakes / brake fluid change costs about $80-100, but it will fix both of these issues, and will extend the life of your brakes.
---
5. Don't Buy Cheap Brakes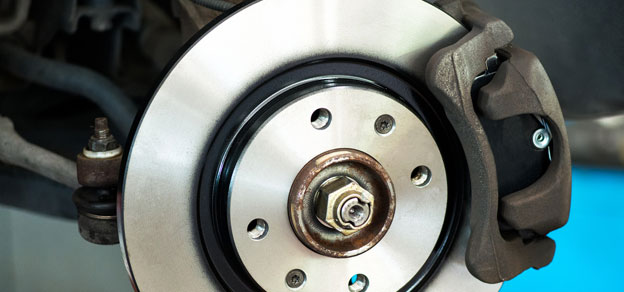 If you're trying to decide between Wearever Gold brakes and something made in China that has a blurry photo of Tito Jackson on the packaging, you need to stop being stingy.
Spend the extra money on a trusted brand name, and consider researching reviews and ratings from trusted sites like Consumer Reports.
If you do want to save money, get the good brakes, and use a coupon at these top auto parts stores:
Advance Auto Parts Brakes Coupons: Up to a 30% discount + free shipping on $75+ or in-store pickup. Includes trusted brands like Wearever Brakes.
AutoZone Brakes Coupons: 20% off $100+ online orders this month + Free shipping on $75+
Also, doing your own brake check-ups, or getting them done for free at a local Advance Auto Parts or AutoZone is all you need to make sure they're operating and stopping properly all year round. Follow these simple tips to keep your brakes working longer and your time in the car safer.