Nutrisystem compared to the Keto (Ketogenic) diet: Nutrisystem and Keto are two popular weight loss programs, but which one is better? I'll give you a hint: It's not the diet that encourages you to eat bacon!
Anyway, no single diet works for everyone, so we compared these two diets so that you can make your own decision.
---
Ratings: Nutrisystem vs. Keto
U.S News asked a panel of health and weight loss experts to rate a number of diets including Nutrisystem and the Keto Diet. Here's how they scored:
Well, the experts clearly favor Nutrisystem versus Keto in this head-to-head battle, and expressed concerns over health issues with the Keto diet, specifically because of an emphasis on eating fatty foods. Here's more about how these two diets compare:
---
About Nutrisystem:

Nutrisystem is a weight loss program that requires enrollment in monthly delivery of prepackaged, pre-portioned meals costing about $300 per month. (with coupon) The emphasis is on eating smaller meals more frequently throughout the day. These "perfectly portioned meals are high in protein and low in bad carbs. However, Nutrisystem values the importance of carbs from non-starchy fresh vegetables (aka "smart carbs") which you supplement their meals with… more
---
About Keto:
Much like Atkins and Paleo, the idea of the keto diet is that when you eat foods high in fat and low in carbs, your body turns to burn fat for energy (instead of carbs). This fat-burning state is called "ketosis," which usually results in weight loss.
Yes, you read that correctly, ketogenic encourages you to eat a lot of fat, including Omega-3's and saturated fat to lose weight. Hmmm… that doesn't sound like a healthy long-term plan.
Unlike Nutrisystem, there's no monthly fee, but you'll have to buy all of your food on your own. However, you might want to think twice about following any diet that encourages bacon as a snack option.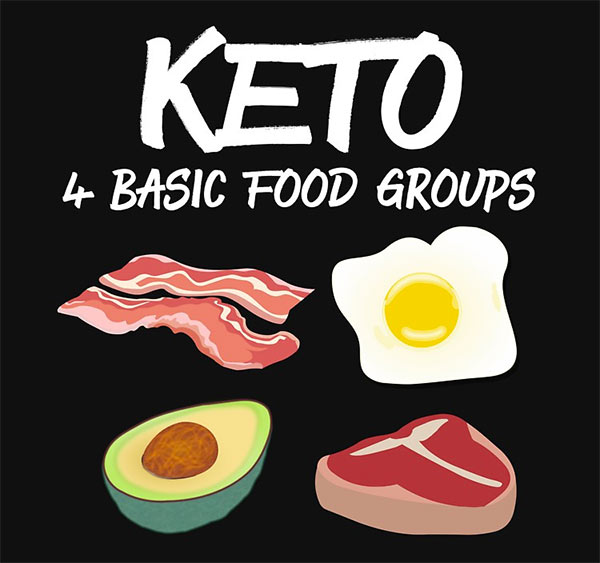 The keto diet might work for a lot of people, but keto rates poorly with most diet experts. Actually, the diet was ranked last, tying for #39 on the U.S. News list of the best 40 diets because of its emphasis on eating fat-rich foods. One health expert stated that "Keto is fundamentally at odds with everything we know about long-term health." (OK, so did you love it or what!?) 
Here's how the two diets compare in important areas:
---
Which Is Better for Short-Term Weight loss?
Let's start with what works with both Nutrisystem and Keto, which is that they both score highly for initial short-term weight loss.
Nutrisystem's portion control prevents overeating, and the math implies that their daily calorie restriction will cause you to lose weight. Eating 5 small meals a day should speed up your metabolism. This is especially true during the first month, known as Fresh Start, which challenges you to lose 13-18 pounds.
Keto scores slightly lower than Nutrisystem for short-term weight loss, but still a very respectable score. Diet experts acknowledged that even though they generally don't like the diet, the low-carb plan encourages fast initial weight loss.
---
Which Diet Is Better for Long-Term Weight Loss?
Nutrisystem got a mediocre score for long-term weight loss, which generally implies 2 years. Most people stay with this diet for about 6 months, and the goal is to then wean customers to make their own healthy eating choices. Even so, a lot of people tire of the food and wish to eat "normal" food well before the 2-year mark.
Keto scores low for long-term weight loss with experts cautioning that eliminating carbs and eating more fats is not a healthy long-term weight loss plan.
---
Nutrisystem or Keto: Which Diet is Easier to Follow?
Nutrisystem: You'd think that having a box of food sent to you with exact instructions on what to eat and when would be easy, but even so Nutrisystem didn't score better than average for ease of the following category. One reason why Nutrisystem might not work is that people who travel or eat out a lot had trouble sticking to the plan.
Keto scored very low in this category. Actually, it's a terrible score… bottom of the barrel, in fact. (but, I thought fat floated?) Experts concluded that following keto's high-fat low-carb menu was the hardest part of the diet, as not only is it unhealthy, but also becomes boring and may create unhealthy cravings.
---
Which Diet Is Healthier?
Nutrisystem has respectable nutritional content but still didn't score very well in this area. Adding fresh fruits and vegetables to their prepared meals is a plus, but not as good as the homemade or fresh food that you would eat with the perfect execution of a diet like WeightWatchers.
Keto scores poorly when it comes to health, which is kind of ironic for any diet. I mean, that's kind of the point, right? Weight loss should just be a positive side-effect of living a healthier lifestyle, not the only goal. Keto encourages snacking on garbage foods high in saturated fat like bacon, so is this really a diet?
Well, Lucky Strike claimed that you should reach for a Lucky instead of a sweet for a healthier lifestyle, so maybe there are some gullible men and women out there smoking cigarettes and eating bacon to lose weight.
*Related: WW (Weight Watchers) vs. Noom Coach
---
Nutrisystem vs Keto: Which Is Better?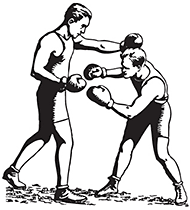 And the winner is… Nutrisystem by a knockout!
We continue to say that no single diet is best for all people, but in this case, we'd advise you to avoid keto and consider Nutrisystem, which is a better, healthier option. Keto encourages unhealthy eating, believing that health comes a distant second to weight loss results.
Nutrisystem has its weaknesses, but generally, it's a structured, healthy dieting option. If you are considering Nutrisystem, check below to get the best price: (cheaper than the onsite promo!)

*You can use this featured Nutrisystem promotion, (locks-in 40% off) or view more coupons
While Nutrisystem is better than keto, you can also consider other diets like Weight Watchers, which is rated very highly, #1 in fact. We compare the two diets, and also have a great coupon for WW here! We're also developing a Keto App on Amazon here.