Our diet is probably the most important factor in our health. I mean that's why they say, "you are what you eat," right? For this reason, the nutritionist (RDN) has always been seen as a respected "wellness-sherpa," guiding people to better health through their diets.
However, now that we all have a super-computer in our pocket to access unlimited wellness resources, is meeting in-person with a nutritionist still even necessary? Have they simply become the "travel agents" of wellness, or do nutritionists still provide value that an app simply can't replace?
Let's consider the importance of nutritionists in the age of apps to decide.
---
What Do Nutritionists Actually Do?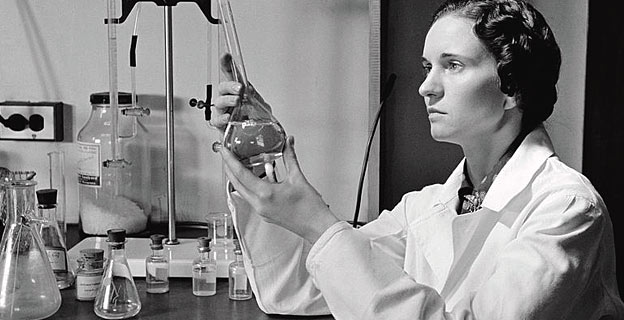 Nutritionists and dietitians are experts in using food to promote personal health and manage disease. You can think of them as "doctors that prescribe food for your health."
Beyond helping with weight loss or food intolerance, seeing a nutritionist can help with a range of issues like: obesity, type 2 diabetes, diabetes, acid reflux, stress management, and even getting pregnant.
Here's what they do:
Assess and council patients' on their nutritional and health needs
Develop personalized meal and nutrition plans based on both their needs and preferences
Educate groups on diet, nutrition, and the importance of food in promoting health, losing weight, and managing disease
Setting goals and documenting patient progress
So, what happens when you actually meet with a nutritionist?
---
Meeting With a Nutritionist
When you meet with a Nutritionist, they will need some information from you to evaluate your health so that they can better advise you on what to eat, and what foods to avoid. Here's what a nutritionist might discuss with you at your first meeting:
Weight history
Medical family / health history
Current eating, sleeping, and exercise habits
Emotional relationship with food
After gathering relevant information, the nutritionist will evaluate your desire to change, and develop a plan to best suit your needs. A good nutritionist will listen to you and develop a plan that suits your lifestyle and unique personal needs.
After the initial meeting, you should expect to communicate with your nutritionist regularly, either in-person or by phone or email. Each subsequent visit will usually include an analysis of food and exercise logs and scale results from the previous week.
While you will meet weekly in the beginning, the goal is to develop habits that will allow you to maintain your goals independently. For some, this is exactly what they need to get on, and stay on, the track to wellness.
---
Cost of a Nutritionist (RDN)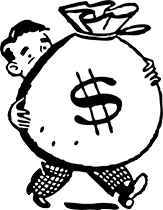 All of these professional services aren't cheap, so how much does it cost to see a nutritionist? The initial consultation for an RDN is $125+, with follow-up sessions costing $50-150 each!
A nutritionist's education and experience are significant factors in how they charge for their services. Location may also affect their pricing, as a seasoned RDN in Los Angeles will cost more than a young nutritionist in a small town.
Either way, seeing a nutritionist is a significant expense that might not be in your budget. So, is there a cheaper app (or friendly robot?) that can replace these nutritionists?
---
Can Apps Replace Nutritionists?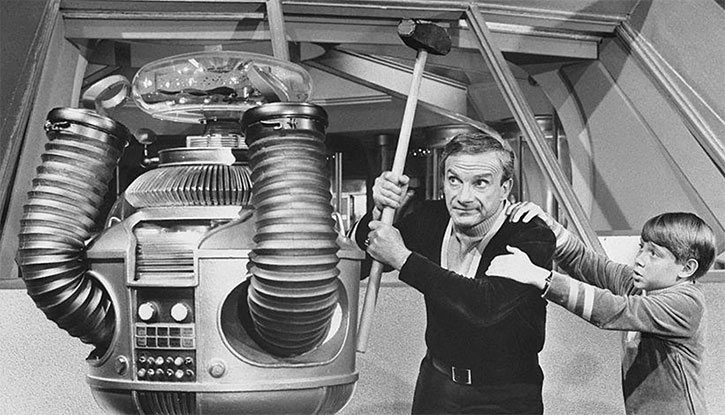 "I ain't lookin' for praise or pity,
I ain't comin' 'round searchin' for a crutch,
I just want someone to talk to,
And a little of that Human Touch."

Human Touch, Bruce Springsteen
Well, everything that we just discussed sounds important, but honestly… can't an app just do that?
There are a ton of apps out there for weight loss; a lot of them are even free. These apps can help you count calories, set personalized goals, and track your food, sleep and exercise. Some even offer online communities where you can ask questions, find recipes, or participate in goal contests.
However, these apps were developed primarily for weight loss, while a good nutritionist knows that health and wellness are about so much more than just losing weight. It's about making behavioral and lifestyle changes that are sustainable. When you make the decision to work one-on-one with someone you are forced to be accountable for your choices and have their support throughout your journey.
So, in deciding whether an app can do the job of a nutritionist for you, let's start by separating the wheat from the chaff. (Unless you are gluten-free!)
---
Most Weight Loss Apps Come Up Short
When we consider the essential qualities of a wellness app, we immediately see that most apps, including all of the free ones, fall well short. The most obvious omissions from most of nutrition apps are their lack of personal support and disregard for the psychological component of weight loss and wellness.
How can you offer a sustainable weight loss solution without these components? Well, you can't, which is why most diets fail, and why nutritionists are important.
In fact, unlike travel agents, the job outlook for nutritionists has never been better. In fact, the Bureau of Labor Statistics reports that the field is expanding "much faster than average."
But, what if there was an app that recognized the importance of nutritionists, and was designed to include their expertise and support? That's where the Noom app comes in, which is literally redefining the diet wellness space.
---
The Noom App: A Virtual Nutritionist?

A while back the founder of Noom recognized that apps and popular commercial diets like WW and Nutrisystem had massive blindspots in their approach to weight loss. So, he and a team of behavioral psychologists developed a new app that is now revolutionizing the industry.
The Noom program includes constant contact and professional coaching from RDN's, plus exercise and clinical psychologists at your fingertips. These coaches essentially do the job of a nutritionist and create a personalized plan for your success with small, attainable goals along the way.
Research has shown that people are more successful at achieving their long-term health goals if they have a support network.
Noom seems to fill the "support and accountability" void that exists in most other weight loss programs; giving users a personalized "human" experience without the need to meet face-to-face or in meetings.
If you'd like to learn more about Noom, check out our review here. (we tried it!) They get you started with a "30-second evaluation" which ends in a free 14-day trial (source). Here's the offer:
---
Conclusion:
Nutritionists are not going to be replaced by apps any time soon, they just have to keep evolving with the times. (Maybe that's why Noom keeps hiring them?)
So, is meeting with a nutritionist the right thing for you, or should you just use a wellness app, like Noom, to lose weight instead?
Like most questions regarding health, the answer isn't black and white. The most important thing is to find what works best for you. Your personality, lifestyle, and wellness goals are unique, so there's no way to say that an app, like Noom, will replace your need for a nutritionist.
However, if you don't have specific health needs that require in-person contact with a nutritionist, Noom may be a great option at a fraction of the cost of a nutritionist.
Remember to talk to your doctor before beginning any diet or weight loss program. However, we wouldn't recommend asking your nutritionist if they are easily replaced by an app – ha, ha!