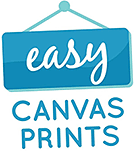 Reviews of Easy Canvas Prints: EasyCanvasPrints.com is one of the top names in the crowded and hugely competitive canvas printing space. In case you didn't notice, there are dozens of companies trying to print your photos better and cheaper on canvas, and the stiff competition is forcing these printing sites to excel or die.
So, how do they stack up? First, here's what customer reviews and ratings say, and then read my own Easy Canvas Prints review:
Customer Reviews | Cost | Shipping | My Review | Coupons

---
1. Customer Reviews
The reviews for EasyCanvasPrints.com are overwhelmingly positive online. How good? Here's a chart from Google Customer Reviews to illustrate what I'm talking about: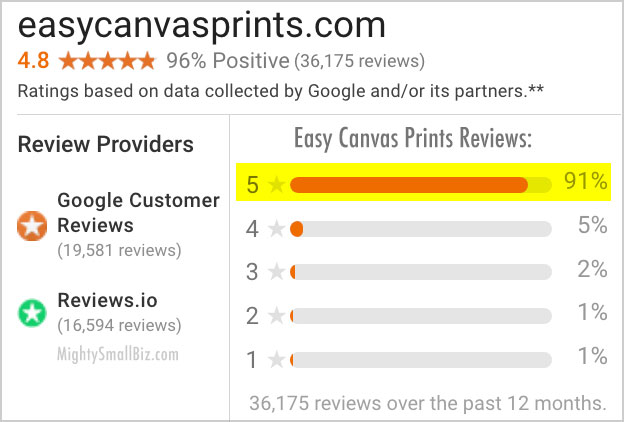 They also have a lot of helpful reviews on Facebook here.
What Customer Reviews Say:
Good Reviews: In their reviews, customers use words like, "beautiful, stunning, awesome, love, affordable, unbelievable professional, fantastic, easy, and quality."
That's why about 95% of customers leave a good review, and probably why they have over 330k Facebook followers!
"Very affordable and the quality is great! already ordering for my 3rd time. It also arrived when expected and was very well protected in the packaging. No complaints!"
Negative Reviews: I had to scroll through a lot of reviews to find any bad ones, but the top complaint was about the "slow and expensive shipping."
"My order was processed and shipped quickly. The shipping costs were quite high and I will probably find another vendor for future purchases that has more reasonable shipping costs."
OK, we're off to a pretty good start, but I want to try out Easy Canvas Prints myself. Here goes!
---
2. Cost of Canvas?
Here are the prices for Easy Canvas Prints by size. Note that you have the option to frame your canvas, which costs extra.
| Canvas Size: | Discount Price: | Regular Price: | Frame: (?) |
| --- | --- | --- | --- |
| 8" x 8" | $4.95 | $69.98 | + $19.99 |
| 12" x 12" | $15.75 | $104.97 | + $24.99 |
| 11" x 14" | $16.28 | $108.55 | + $24.99 |
| 16" x 20" | $23.47 | $156.47 | + $34.99 |
| 18" x 24" | $27.27 | $181.81 | + $44.99 |
| 24" x 36" | $38.44 | $256.24 | + $59.99 |
| 30" x 40" | $45.81 | $272.71 | + $89.99 |
Here are some other optional add-ons with cost info:
Gallery Wrap Not framing your canvas? Consider going with "gallery wrap," which looks great, but is an extra charge. (starting at $5.25 for 8×8″)
Hanging Kit: You can choose a wall mount (+ $1.49) or a wall hanging system (+ $4.99) at checkout to hang your canvas.
Custom Sizes: Don't see a size you'd like? They can print canvas at custom sizes. Just enter the size you want, and get an instant price quote!
---
3. Shipping:
EasyCanvasPrints.com uses USPS to ship all of their canvas. Here's more info about shipping:
Shipping cost:
The most common complaints in Easy Canvas Prints reviews have to do with the cost of shipping, which many people feel costs too much.
Here are Easy Canvas Prints shipping costs:
| Canvas Size: | Standard Shipping: | Rush Shipping: |
| --- | --- | --- |
| 8" x 8" | $15.49 | $17.48 |
| 12" x 12" | $16.26 | $18.25 |
| 11" x 14" | $16.26 | $18.25 |
| 16" x 20" | $18.05 | $20.04 |
| 18" x 24" | $18.43 | $20.42 |
| 24" x 36" | $25.07 | $27.06 |
| 30" x 40" | $41.19 | $43.17 |
Free shipping? There are usually no free shipping codes available, but if there is one, we'll post it on our Easy Canvas Prints coupon page.
*Note: If you don't use a coupon, shipping cost less. In my case, shipping was listed as $10.99 before the coupon was applied which raised the cost to $15.49. The $89 savings from the coupon more than made up for the extra $5 shipping cost, though!
Shipping Time?
To calculate total shipping time, add a 1-2 day turnaround time to these delivery times.
Standard Shipping: 4-7 business days
Rush Shipping: 3-6 business days
Expedited Shipping: 1-2 business days
On EasyCanvasPrints.com they add:
"Your choices for delivery times will usually range from 2 to 15 days, but will vary based on the size of your order and what you ordered. Your delivery time can also depend on your response time to our inquiries regarding your order. Once you place your order, you will receive an email that links you to a page where you can track the status of your order."
Ok, sounds good. Now I'm going to design a canvas and place my own order. Let's see how it goes!
*Related: Shutterfly Shipping Cost & Times | Vistaprint Shipping Info
---
4. Designing & Ordering a Canvas:
Ok, here's how my order went.
• First, I clicked their featured promotion:
The "retail" prices on their site are inflated, so you're crazy not to use a coupon. Their featured deals are usually for an amazing 80-93% off:

• Next, I chose a photo from my phone
My son, Connor, took a brilliant photo at the Brooklyn Botanic Gardens (with my iPhone 7) that's perfect for this review: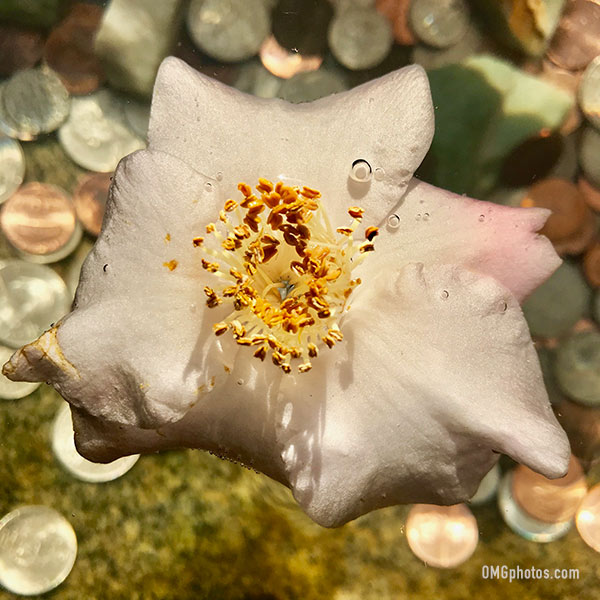 Make sure your photo is as high-resolution to avoid pixelation or low quality after it's enlarged. This means you'll need your the original or biggest size possible. If you notice that the file size is under 2 MB, it might not be big enough for the larger canvas sizes.
OK, now it's time to design and print my photo on canvas.
---
• Designing a Canvas Is Really Easy!
If asked to imagine a descriptive 3-word name for a company that provides the simple, high-quality printing of photos onto the canvas it would probably be pretty close to "Easy Canvas Prints." I mean, it's all there in the name, but do they actually deliver?
Normally the idea of being treated like a child might be insulting, but not when it comes to technology and the internet. I like things that are simple and obvious when I order a burrito or design a canvas, and that's what you get with EasyCanvasPrints. (minus the burrito)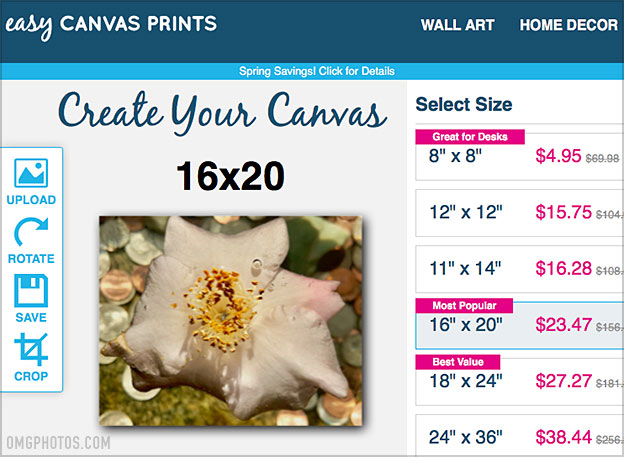 Basically you choose a canvas size, upload your photo, get a preview. There are minimal, obvious design tools like "rotate" and "crop," but that's it. No filters or templates or text, just your photo.
Ok, that's it, on to the next step.
---
• Canvas Options: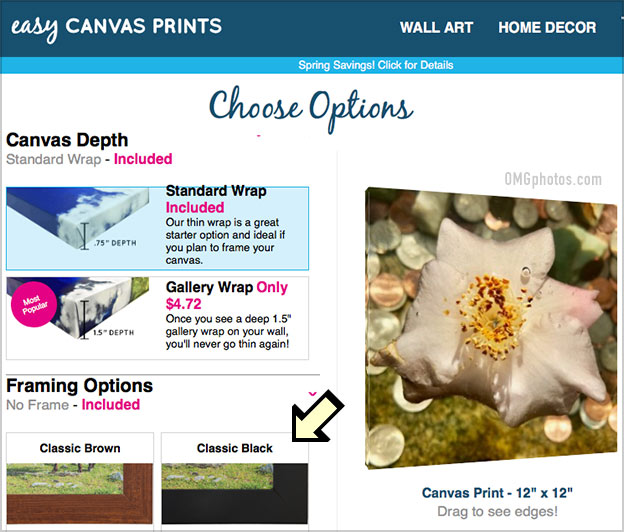 Once again, this is very simple. You'll have two canvas depth options:
Standard Wrap: A thin 3/4 inch wrap that is all you'll need if you are framing your canvas
Gallery wrap: At 1.5″ it's twice the depth of the "Standard" wrap, and looks more substantial on the wall if you are not going to frame your canvas. This is the more popular option, but it costs more
➤ Framing Options: By default, no frame is included, but you can choose from a few "classic" (thick and plain) or modern (stepped for a floating effect), or Brazilian Barn wood which looks like reclaimed wood.
I really like the classic black frame, so I'll choose that to make this photo pop.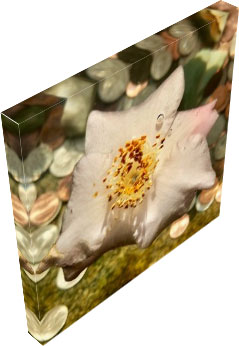 ➤ Display Options: By default, there's no cover on the back of the framed canvas, but for $5+ more you can get a more professional, clean, cover that should make your canvas last longer.
➤ Image Border: Important: By default, the area that wraps around the sides is a mirror image of your photo. Here's a sample of this "mirror wrap" (see photo)
This is great for some photos, but not others. Pay close attention to the preview, which you can click on and move around to see what your canvas edges will look like.
If you don't like this "reflection" on the sides, you can choose a black, grey, or white border.
➤ Color Effects: Easy Canvas Prints can make your photo either Black & White or Sepia if you'd like. It's worth previewing, but I skipped it and chose, "no thanks."
➤ Hanging Options: Choose a standard wall mount (which I did) for $1.49, or a fancier wall-hanging system that can hold more weight for $4.99.
---
• Review Order & Use a Promo Code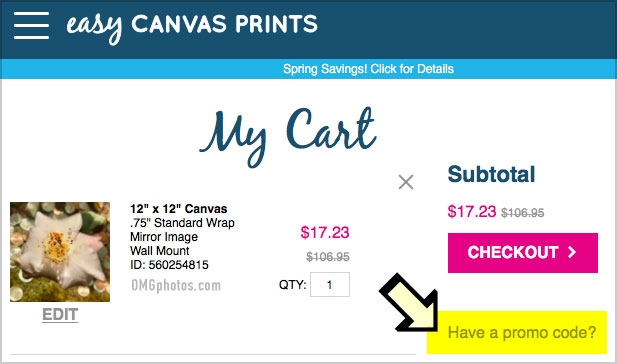 If you clicked over to EasyCanvasPrints.com from a promotional link, you might already have a coupon applied. If not, this is your chance. Don't ever pay their inflated "retail price," as promo codes can get you up to an 85% discount! (Apply this coupon)
After you've applied a coupon, just fill out your shipping info, choose to pay via credit card or PayPal, and you're done!
*New: We also have Vistaprint coupons for up to 50% off + free shipping here!
---
5. My Review: (Here's My Canvas Print!)
The big day just arrived. FedEx rang my doorbell and I got a big, sturdy box with my canvas inside!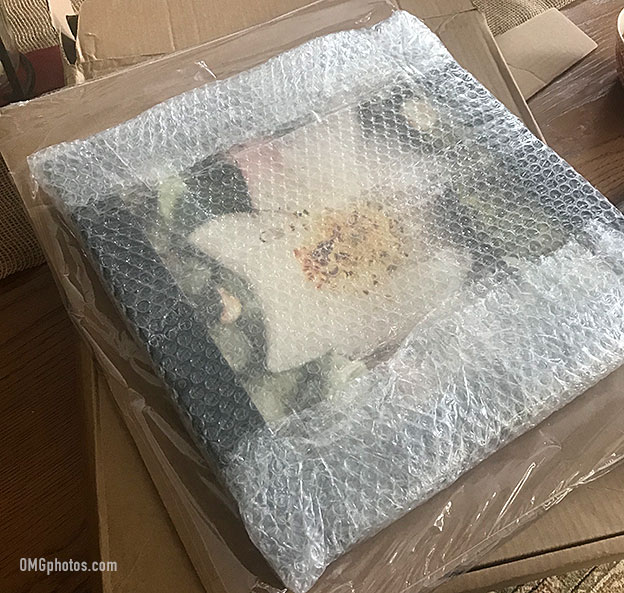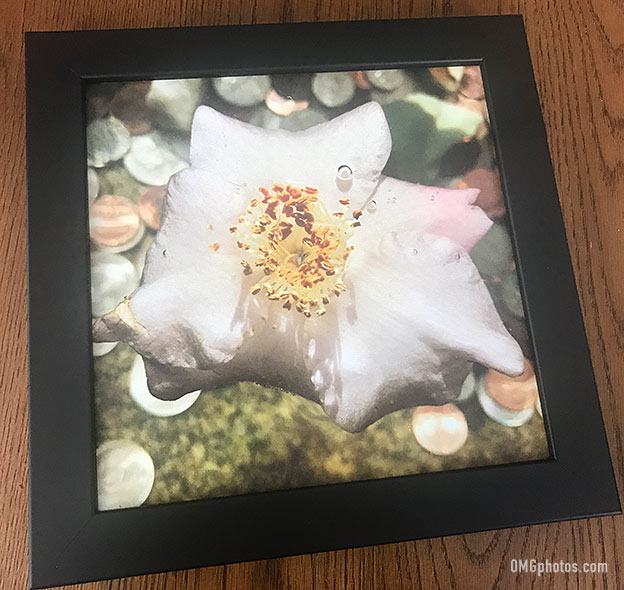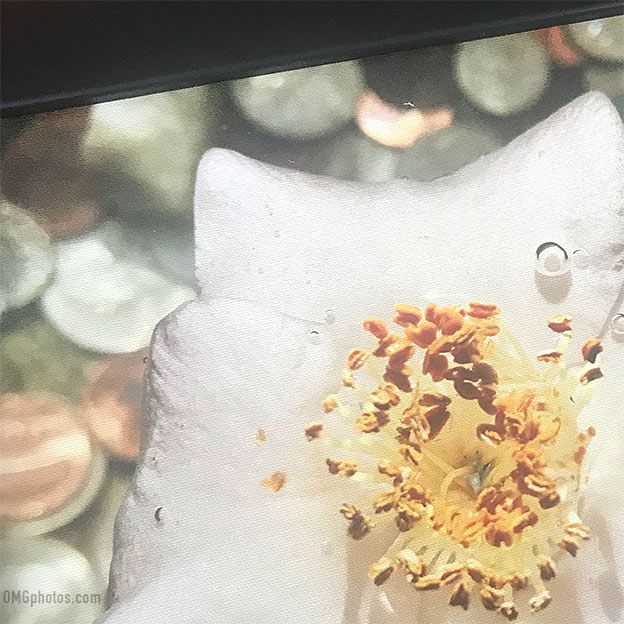 OMG! My framed 12×12″ canvas print is gorgeous, and check out that detail from an iPhone 7 picture! The color is vibrant, and I love the thick "Classic" black frame. I'm glad I paid $6 extra for the cover on the back, as it really looks professional.
I have to agree with the Easy Canvas Prints reviews that I read; the framed canvas is really heavy and feels sturdy. The frame seems to have cropped off about 1/4 inch on every side, which is to be expected. (Don't allow important parts of your photo to get too close to the edge)
The total price for my framed 12×12″ canvas print was $56 including shipping which is less than Shutterfly's (coupons here) similar product (thinner frame) which comes in a total cost of about $70 (after using a 50% off coupon).
What can I say, I'm really happy with my framed canvas print! Looks like I'll be one of the 95% percent of customers who write a good online review for Easy Canvas Prints.
---
Best Coupon Now?
Thinking of trying it out? Well, I certainly am glad that I did. If you do, here's their best coupon: (click below to view promotion & apply discount)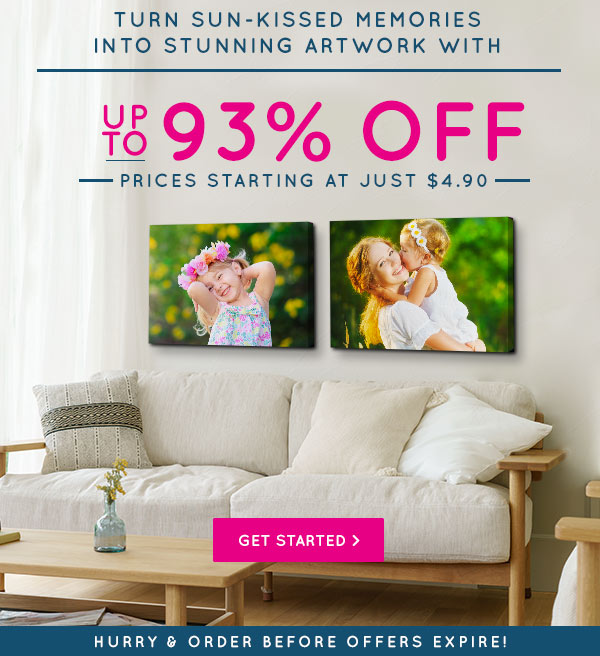 Not impressed? Check out more coupons here!
Related: Canvas People shipping | Snapfish shipping
Have you ordered something from EasyCanvasPrints.com? Please let us know with your own review below: