While as little as 50 years ago, diabetes was something of a rarity, it's now a growing problem in the US. In fact, a rather mind-blowing 2012 report found that a whopping 29 million people (that's almost 10% of the entire country's population!) suffered from this life-altering condition. Five years down the line, that stat is certain to have soared even higher.
Of course, living with diabetes is no easy feat. For the first time in your adult life, you will likely have to start considering things like your daily diet and, of course, glucose intake. For many of us, this transition is the hardest part of the diagnosis; it means that we suddenly have to make some rather dramatic changes to our lifestyle.
The risks associated with the condition are plentiful too. If not managed properly, type 2 diabetes can lead to heart disease, kidney failure, vision loss and even premature death. It's something that none of us wish to face, which is why it's so very crucial that you take control of your condition before it's too late. Doing so will not only help you lead a healthier, happier life in the short term, but it will also improve your general health as you age.
While exercising and using insulin are two essential ways to cope with the condition, you must not overlook the importance of your diet. The truth of the matter, whether you like it or not, is that you have to alter your eating patterns if you want to be as healthy as possible. So, where should you begin? Well, you can start by reading this! Here are some of the healthiest diet programs for diabetics.
*Related: Weight Watchers Named a Top Diabetes Diet
---
The DASH Diet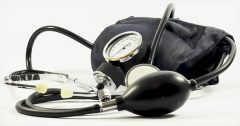 The primary goal of the DASH Diet is to prevent and lower high blood pressure, so it's a natural fit for diabetics. The idea is that healthy eating is key to achieving this, and you might drop some unwanted weight in the process.
Really, the DASH Diet just emphasizes all those good foods that you've always been told to eat: fruits, vegetables, whole grains, and lean protein. Their high potassium, calcium, and protein content helps lower your blood pressure and improves your health.
That's why the DASH Diet was recently ranked #1 in the Best Diabetes Diet category, but falls out of the top 10 when ranked for weight loss. With uneven rankings like that, you'll have to prioritize how important actual weight loss is to your individual goals.
---
The Gluten-Free Diet
The gluten-free diet is pretty simple to understand and follow. In short, your rule of thumb will be switching gluten-based products with alternatives. (Many grocery stores now have a dedicated gluten-free or 'free from' area, and so this should be no trouble at all.) One of the main advantages of this diet is the fact that it allows you to lose weight at a healthy pace. It is one of the healthiest diet programs for diabetics simply because it eliminates foods which typically help you to pile on the pounds!
If you want to follow this diet closely, it's worth contacting your doctor first to ensure that it's the right step for you. How well this will work depends mainly on your general physical health, and so they will be able to advise you on the issue.
Note: If you're diabetic, there is also a slight risk that you may have celiac disease as well. It's worth chatting to your doctor to see if you can get screened!
---
The Paleo Diet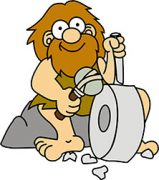 You've likely heard of the Paleo Diet before now, but do you know what it actually is? The core idea of the Paleo diet is that modern processed food is the reason so many of us become ill or suffer from lasting conditions, like diabetes.
Hence, if you wish to follow this program, you must eliminate many food groups in favor only of the things that our ancestors would have been able to forage or hunt. Surprisingly, this is one of the most diabetes-friendly diets out there. (Warning: If you have kidney disease, you should not consider following this plan!)
The staples of this diet include meat, fish, and non-starchy vegetables, all of which are actually recommended by the American Diabetes Association (see below). You are also encouraged to eat fruit, seeds, and nuts as snacks when you feel a little peckish. Finally, the Paleo diet plan includes so-called 'healthy fats' which include olive oil, coconut oil, and walnut oil. Tasty!
---
The Vegetarian Diet
"If slaughterhouses had glass walls, everyone would be a vegetarian." – Paul McCartney
One of the easiest ways in which you can manage your condition is to adopt a vegetarian diet plan on a daily basis. Doing so is certain to help you lose weight. Plus, vegetarian weight loss programs have been dubbed some of the healthiest diets for diabetics!
As you can guess, this diet plan consists of cutting meat and fish out of your diet. (For a health boost, you may also consider cutting back on processed food as well!) If you choose to take on this diet, it's important that you get the protein that you need on a daily basis as well.
That's why you should include things like beans, nuts, and soy in your diet. When meal planning as a diabetic, you should also ensure that you get a decent amount of leafy vegetables, whole grains, and legumes regularly in your diet.
If you're really disciplined and ready to embrace a lifestyle change, you can also consider going with a fully vegan diet, which ranked very highly for diabetes.
If you aren't ready to go full-vegetarian, the Flexitarian diet might be more your speed. As the name implies, it's a more flexible version of being vegetarian, and based on the philosophy, "Eat more plants, and do the best that you can."
*New: Nutrisystem now offers a Vegetarian Plan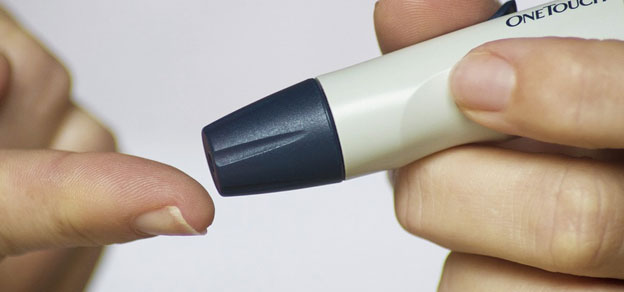 Diabetes: General dieting rules!
Of course, if you're looking to maintain a healthy diet, it's worth making yourself aware of the American Diabetes Association's food recommendations. (It's absolutely worth following these food guidelines as closely as you can whether you happen to be dieting or not!)
To make things super easy for you, they've outlined just what you ought to be eating and what you ought not! Here's a quick break-down of what you should eat:
Protein
Beans
Nuts
Eggs
Chicken
Oily wild-caught fish
Fruit and Vegetables
Sweet potatoes
Kale
Broccoli
Berries
Other non-starchy vegetables
Grains
Whole grains
Whole-wheat pasta
Brown rice
Dairy
---
More Good Diets for Diabetics to Consider
Newer diets like the MIND diet, Flexitarian Diet, and Mayo Clinic Diet score exceptionally well in the best diabetes diets category (all tied for #4) at usnews.com, and are also worth considering.
Most of the top ranked diets including Weight Watchers (#11 Best Diabetes Diet) and Nutrisystem for diabetics (#24 Best Diabetes Diets) have specific plans tailored for those with diabetes that also include peer & professional support.
Other diets like Medifast (#27 Best Diabetes Diets) naturally lend themselves to diabetics as they focus on frequent small meals and controlling blood sugar. (They also offer adaptations specifically for diabetics in their "weight loss plans for special nutrition" section.)
Remember, diets are often what you make of them, so its all about finding a good fit for your own personal goals and lifestyle. Any of the top-ranked diets have the potential to help you manage your diabetes in a responsible way, while dropping unwanted pounds, and if recommended by a doctor, these diets might even be tax deductible. Happy dieting, guys!
Photo credit: pixabay.com