Let's compare Nutrisystem to Jenny Craig: If you're looking for the best meal-delivery diet to meet your weight loss goals, then Jenny Craig (coupons) and Nutrisystem (coupons) are probably at the top of your list. Both of these diets are structured, convenient, low-calorie programs that are popular with busy people, but relatively expensive.
But, which diet is better? Although neither one of these diets is truly "best" for everyone, we did some research to help you decide which mighty be best for you. Let's compare these two heavyweight meal-delivery diets in a head-to-head battle:
---
Nutrisystem vs. Jenny Craig Ratings:
U.S. News asked a panel of diet and health experts to rate Nutrisystem and Jenny Craig on a number of important factors. Here how the two diets compare head to head:
1. Ratings on U.S. News:
2. Ratings on Consumer Affairs:
Here's how Jenny Craig and Nutrisystem compare on ConsumerAffairs.com:
3. Ratings on Consumer Reports:
In 2011, Consumer Reports conducted a clinical trial comparing 6 top commercial diets and ranked Jenny Craig #1 overall on the list that also included names like Nutrisystem, Weight Watchers, the Zone diet, and Atkins.
Jenny Craig scored higher with the experts than Nutrisystem, but the one big difference here is that Jenny Craig costs twice as much as Nutrisystem! (What!?) That's a significant difference, but no one diet is best for everyone. Here's more about each of these popular weight loss plans:
Nutrisystem: 3.2 stars (508 customer ratings)
Jenny Craig: 4.1 stars (239 customer ratings)
It's interesting to note that both ConsumerReports and Consumer Affairs rated Jenny Craig higher. (without factoring the cost)
---
First, About Jenny Craig

Jenny Craig was recently ranked the #2 Commercial Diet behind only Weight Watchers on the list. Like Nutrisystem, Jenny Craig is based on calorie restriction and the monthly delivery of healthy pre-packaged, pre-portioned meals. That takes the guesswork out of dieting, as there's no need to count calories, carbs, or navigate a point-system.
The Jenny Craig program emphasizes personal support from a dedicated consultant via phone, video-chat, or in-person at one of their 600 center locations. This consultant works with each member to develop a highly-personalized weight loss program including a menu and exercise plan that fits your lifestyle. The personal consultant also helps you to stay motivated in order to reach your weight loss goals.
Unlike Nutrisystem, Jenny Craig does not stick to a specific number of daily calories, as your personal consultant will formulate a number for you that can be anywhere from 1200-2300 calories per day based on your current weight and fitness habits.
With Jenny Craig you'll eat 6 times a day including 3 meals and 2 snacks from their menu of about 100 items, and 1 snack of your own. While Jenny Craig provides all of your meals, you'll be expected to supplement them with your own fruits and vegetables from the grocery store.
The program is low in bad carbs, and high in protein and fiber which helps reduce the between-meal cravings that cause you to gain weight. With Jenny Craig the occasional healthy restaurant meal is OK, but you'll want to limit foods like bread and alcohol.
This structured, healthy, portion-controlled menu is the foundation of their diet and helps members to learn better eating habits for life. The diet lasts as long as you need it to, whether that be 3 months or over a year.
Once you reach your goal weight, you'll transition back to making your own food and ween yourself off of their prepared meals. At this point you can cook for yourself and take advantage of the low-fat recipes on JennyCraig.com.
While the actual monthly membership to Jenny Craig is low, the real cost of the diet is in the prepared food that can be quite expensive. In fact, the expensive price is the biggest complaint in customer reviews for Jenny Craig.
---
Jenny Craig Cost: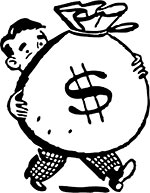 The price tag of Jenny Craig is its big drawback. When you signup for the Premium program you'll pay a $99 enrollment fee plus $19 per month in addition to a food cost of $17-26 per day!
Simple math soon tells you that this diet will most likely cost $600-750 per month, meaning that Jenny Craig is significantly more expensive than Nutrisystem. Yikes!
*Although, the current 12-week promotion is pretty good:
---
Now, About Nutrisystem

Nutrisystem (reviews) was recently ranked as the #5 commercial diet behind Jenny Craig, but the two diets actually have a lot in common. Like Jenny Craig, Nutrisystem is also a monthly meal delivery diet of prepared, pre-portioned meals that are formulated to be nutritious, low in bad carbs, but high in protein and fiber to keep you feeling full.
Nutrisystem is based on a total consumption of 1200-1500 calories per day. This is less than the recommended daily amount of 2000, so the math implies that you will lose weight if you stick to their structured meal plan of 5-6 small meals per day.
Like Jenny Craig, Nutrisystem provides most of your daily meals, but asks you to supplement them with fresh fruits and non-starchy vegetables. With Nutrisystem you are also allowed 3 "Flex meals" consisting of one breakfast, lunch, and dinner on your own each week.
All Nutrisystem plans start with Fresh Start, which is your first month of more-restrictive meals that are meant to achieve an initial fast weight loss of about 13 pounds while preparing your body for sustainable weight loss. This initial month is meant to regulate your blood sugar levels, speed up your metabolism, and teach your body to start burning fat instead of carbs.
Like Jenny Craig, Nutrisystem offers a specific plan for those with Type 2 Diabetes, called Nutrisystem D.
Nutrisystem has a comparable menu to Jenny Craig with about 100 foods which can be sorted by rating or ingredients. Like Jenny Craig, Nutrisystem allows the occasional restaurant meal, but you are encouraged to avoid more than the occasional dinner roll or alcoholic drink.
Unlike Jenny Craig, Nutrisystem doesn't emphasize the importance of ongoing contact with a personal consultant, although support of the online community is encouraged.
Reviews for Nutrisystem are generally positive, and it seems to work for most people. However, the biggest complaints include that the menu is restrictive and that there is a cancellation fee if you quit before the second month of food delivery.
---
The Cost of Nutrisystem:
Nutrisystem has 3 plan levels: BASIC, CORE, and Uniquely Yours with the main difference being that you'll pay more for increased variety of food. These plans differ slightly for women and men, as the plans for men include more food and therefor cost about $1+ per day more.
Nutrisystem's mid-level and most popular plan, CORE, costs about $11 per day, or even less with a coupon. Even their top-level Uniquely Yours plan costs about $12 per day, which is still a lot less than the $17-26 per day range of Jenny Craig! On paper Nutrisystem costs a lot less than Jenny Craig, especially with a coupon:

Featured new customer promotion or, view all coupons
---
Jenny Craig vs. Nutrisystem: Expert Ratings & Reviews
OK, now that you've got the gist of these two similar meal-delivery diets, let's see how they compare head-to-head. Here are the ratings based on expert reviews and rankings from U.S. News & World Report:
---
So, What's the Difference?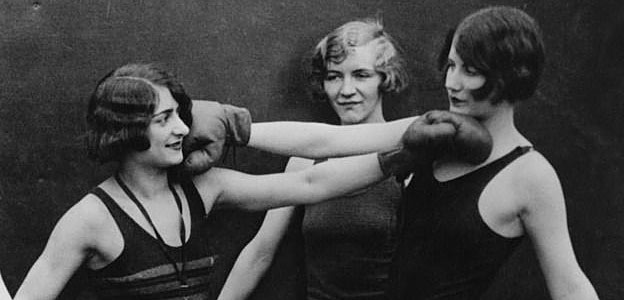 As you can see, Jenny Craig edges out Nutrisystem in most of the rankings, but the big difference in these two programs is the cost, with Jenny Craig costing nearly twice as much as Nutrisystem!
The biggest difference in these programs seems to be the role of the personal consultant that is included with Jenny Craig, which may also account for the extra expense. This personal attention helps to customize a program for each person, and takes less of a one-size-fits all approach.
Nutrisystem and Jenny Craig are very similar diets and both are based on the monthly meal delivery of nutritious pre-portioned meals that you are asked to supplement with fresh fruits and vegetables. Both diets are high in protein and fiber, low in bad carbs, and restrict your calories to a level that should result in a weight loss of 1-2 pounds per week.
---
Which diet wins in our head-to-head battle?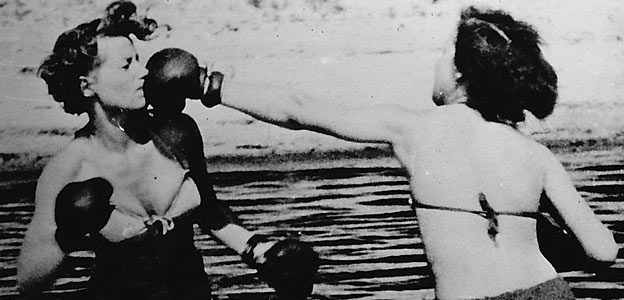 While the experts say that Jenny Craig edges out Nutrisystem in most categories, we can't ignore the significant cost difference between the two.
Even though Jenny Craig was ahead on the scorecard into the late rounds, it's Nutrisystem that delivers a knockout punch by costing about half the price!
Ding, Ding, Ding!
We declare, Nutrisystem is the winner!
Nutrisystem: You can get 40% off + an extra $50 off with this promo code!
Jenny Craig: Not conceding defeat? Consider their 12-week Trial with $120+ in free food
---
Related: Nutrisystem versus Weight Watchers! | Nutrisystem vs Keto! | Nutrisystem vs Medifast
Other meal delivery diets include The South Beach Diet (reviews, coupons), BistroMD (reviews, coupons), and Medifast (reviews, coupons). If you are into cooking your own food, consider Weight Watchers (reviews, coupons) or even weekly DIY meals from Home Chef (coupons)!
Related Posts