Want to read real Medifast Reviews? If you are searching for important answers to questions like, "how much does Medifast cost," or "is Medifast recommended for diabetics," you want straight answers. First, here's an overview, and then the best places to find credible ratings & reviews.
*New: Our review of Medifast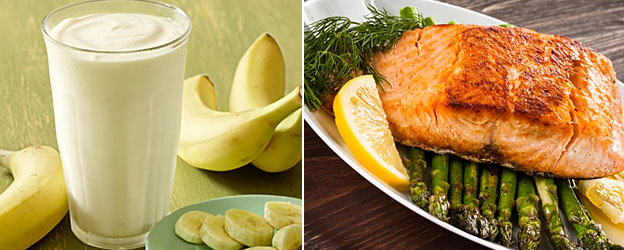 Medifast Diet Summary: How Does It Work?
Medifast dieters eat 6 small meals a day, 5 of which are Medifast products like shakes, bars, and soup. The 6th meal can be eaten anytime, and consists of a "lean and green" entree consisting of a protein (healthy fish, chicken, or other meat or vegetable protein).
As you can imagine, this often results in fast weight loss, as you are drastically reducing the number of calories that you consume. Medifast costs about $300 per month (similar to Nutrisystem) in their packaged meals, plus the cost of your one other meal each day.
Once you reach your ideal weight, you transition into a maintenance phase which establishes your ideal caloric intake, and weans you off of their meals.
Positives: Medifast ranks highly as a fast weight-loss diet, (2-5 pounds a week) and it's relatively easy, as there are no points to calculate or counting calories or carbs. Positive reviews mention seeing fast results
Negatives: The downside of the fast weight loss is that it is low-calorie with limited menu options from their product line, and small portions. About half of dieters drop out before the first year is over. Eating out can be challenging, and drinking alcohol is not encouraged, as it is high in calories and can make you hungry.
For that reason, we've highlighted the best ratings and reviews of the Medifast diet for you to consider, but first, here's a quick overview.
---

Medifast Diet Review from WebMD

WebMD employs an actual doctor to give a good, unbiased review of Medifast on their site. Here are some of the questions that they address:

Does Medifast work, and how much effort is needed for success?
What can you eat, and what are the limitations and restrictions?
Is Medifast recommended for people with diabetes?
Is there a Medifast plan for vegetarians?
Do they accommodate gluten-free diets?
How many calories do you eat a day? (800-1000 during first phase)
How much does Medifast cost, and does it work?
---

Consumer Affairs: Customer Reviews & Complaints

Read Medifast reviews at ConsumerAffairs.com
If you are looking for honest, often negative reviews of a diet or weight loss program, check out Consumer Affairs. You'll here a lot of positive reviews here, but It's often a place for dissatisfied customers to vent about their negative experience. Like Yelp, they also do a pretty good job of verifying reviews so that they are real.
If you're thinking about starting a diet, it's worth scrolling through their 100+ verified customer reviews for Medifast.
---

Medifast Rating & Review from U.S. News & World Report

View Medifast Ratings from U.S. News

U.S. News & World report rated 38 of the most popular weight loss programs and ranked them in 4 major categories on a scale of 1-5:
Short-term weight loss: 3.5
Long-term weight loss: 2.0
Easy to follow: 2.4
Healthiness: 3.0
As you can see, their ratings reinforce the customer reviews that Medifast scores high for fast weight loss, but gets mediocre results in other rating categories. They also do a good job of answering common questions related to cost, expected weight loss, ease of diet, role of exercise, and whether it really works.

*Get 30% Off the GO or ACHIEVE Plan! Or, view all coupons here
Read the Bad, Ugly, & Negative Reviews, Too!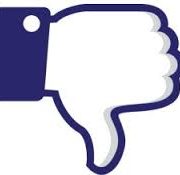 Sometimes the negative reviews for a diet or weight loss program are the most interesting and helpful. Why did it fail? Why do half the people on the diet quit?
One option might seem like the perfect weight loss program on paper, but everyone is different. Also, be sure to compare Medifast against other popular diets like Weight Watchers & the Nutrisystem diet. If you specifically want to find negative reviews, check out sites like pissedconsumer.com.