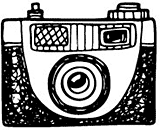 Coupon and promo codes for Shutterfly.com: Use one of our coupon codes or deals for up to a 50% discount and free shipping on prints, photo books, cards, canvas, and photo gifts. Also look for free gifts, like a free photo book, free magnets, or a free calendar. Here are today's featured promotions and freebies:
*Tip: You may be able to stack the free shipping code on a discount for the best possible deal! Details and exclusions for most coupons are posted on Shutterfly's offer details page.
---
Best Shutterfly Deals Now:
Free delivery, freebies, prints, 50% off, photo books, cards. View deals: 

$39 minimum order. Click for promo code:

Free upgrade from standard to expedited shipping. Get code: 

Discount on retail prices. Click for promo code: 

Shutterfly prints, photo books, invitations, etc. Get code:

Free: 101 prints, 5 free magnets, address labels, 8x10 print. View:

New customers. Can't combine with free shipping. Get code:

One order only. Get discount code: 

Photo books. Apply coupon: 

Invitations, announcements, holiday cards, etc. Use coupon:
---
Shutterfly: 5 Tips for Using Coupons
Thanks for checking out our Shutterfly coupon page! There are always several promotions going on, so be sure to check our best ones above to get the best deal. Here are a few tips for using coupons at shutterfly.com: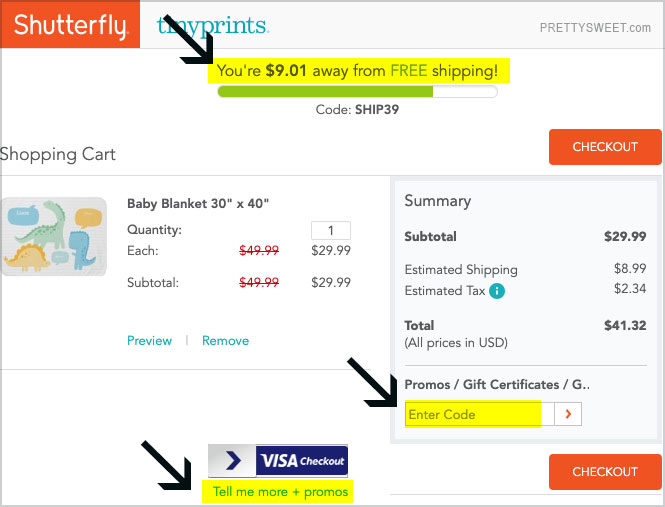 Look for free gifts: Just about every week Shutterfly offers one or more freebies. These are usually photo gifts or prints that can be added to any order for free! There are no strings attached except that you pay for shipping.
Paying with Visa Checkout or Masterpass? You might be eligible for exclusive offers. Just visit your cart and click, "tell me more + promos" at the bottom. I've gotten a free iPhone case this way!
New customers get these freebies at signup: 100 free prints, 5 free magnets, free address labels, free 8×10 print. Pretty sweet!
No amazing coupon today? Just wait! New coupon codes are released every few days, so keep your order in your cart until a better deal comes along. You can also check the coupons Snapfish is offering here.
Free Shipping Code may be stackable. If your order is over $39, you might be able to stack their free shipping code with another discount. Speaking of free delivery:
---
How Free Shipping Works: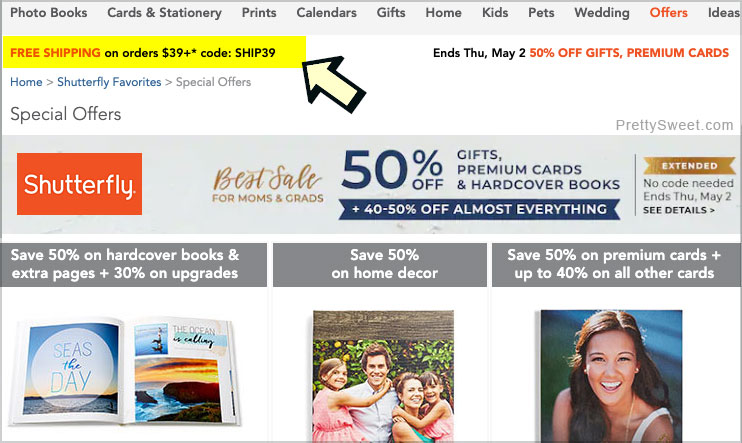 There are several ways to get free shipping from Shutterfly. However, if you can only use one promo code for your order, be sure that the free shipping code gives you the best discount. Here are four potential ways to have your Shutterfly order ship free:
Free Shipping Code – The good news is that every month their current free shipping code renews, but it's not good for any order. The catch is that not just any order ships free; you'll have to spend a minimum of $29+ to get free delivery
Free shipping no minimum (any order)– Finding a code for free delivery with no minimum is possible, but rare. I assume this is because most orders are for 4×6 prints, and they would lose money shipping them free. The only time you'll see free shipping on any order is for specific products like photo books, wedding invitations, or Holiday cards
Free delivery upgrades – There's also usually a Shutterfly promo code that can give you expedited shipping for the price of economy. If you can't afford to wait around for standard or economy speed delivery, consider this code. If you do decide to use gratis delivery on any order, you must select "expedited shipping" at checkout before entering the promotional code, or it won't apply.
Free "Rush" Shipping on certain items – Also look for certain seasonal promotions that ship specific products for free. This usually includes holiday cards, and time-sensitive announcements or first birthday invitations
---
Coupon Exclusions & Details?
You might be wondering if you can use that coupon for 50% off Holiday Cards together with the "free shipping on $39+" promotion. For an answer, check out the offer details page at Shutterfly.com.
---
Personalized Photo Gift Ideas: (Beyond Photo Books)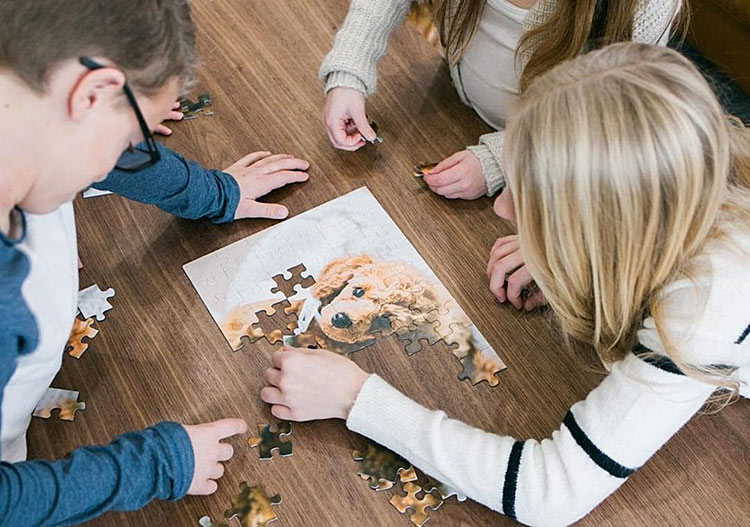 So, you may have been ordering 4×6 prints and photo books from Shutterfly, but did you ever consider that their other products may be a perfect, personalized gift for just about anyone? Here are a few of our favorites:
Pillows are a sweet gift idea, and the printing is sharp and vivid. Add photos, names, or quotes.
Christmas ornaments are an amazing way to display or share your favorite family photos, and often ship free in December!
Mugs are a fun gift idea, personalized with a number of design options. Choose from 8 color options for the handle and inside of the mug, or add Ghirardelli chocolate.
iPhone Cases – Enjoy reliving memories every time you pick up your phone. That's about 80 times a day. (yikes!)
Calendars: Every holiday season we make several calendars from our favorite Instagram photos, and the grandparents LOVE them! Their design options are the best, and you can add significant dates, like family birthdays and anniversaries to each month.
Personalized Story Books are children's books that are personalized not only with a child's name, but you can also customize the main character's gender, skin tone, and hair to look like your child!
Canvas prints and art prints are the highest quality that we have found online. Turn a photo from your iPhone 10 into a beautiful piece of gifting or art worthy of hanging on a wall.
Puzzles are another family-friendly gift idea. Choose your favorite photo and turn it into a puzzle with 60 (10×14″) to 1014 pieces (20×30″).
Announcements: Like everyone else, we print our Holiday cards at shutterfly.com. However, did you ever think of having them print your birth announcements or graduation announcements? Shutterfly acquired Tiny Prints and Wedding Paper Divas some time ago, and it seriously improved the selection of birthday, wedding, and event invitations and announcements of all kinds.
Tip: Photos should be 200+ dpi, and 300 dpi if possible. That means if a photo is 2000 pixels wide, you shouldn't print it larger than 10 inches across. If your photos aren't large enough, they might not look sharp. You also may get a "low resolution" warning when using the photo.
*Related: Vistaprint Shipping Info (New) plus masks review
In Conclusion…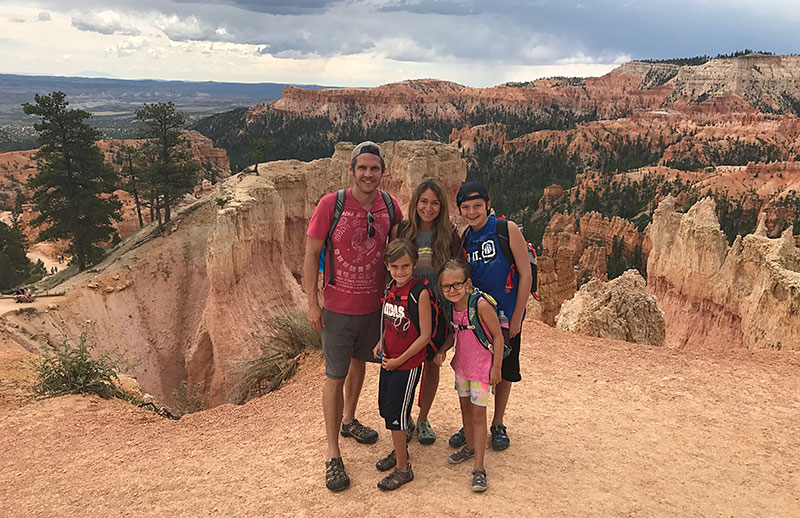 Shutterfly is our favorite place to upload photos and print out our favorite pics. Not only that, but photo gifts are a pretty sweet idea gift idea for just about anyone; and not just for Christmas! We print beautiful Holiday Cards at shutterfly.com every year, and give out several calendars featuring our favorite photos of the year, organized by month. Oh, and make sure to try a free shipping code!