Classic vintage pin ups with cars – I believe it was Sir-Mix-A-Lot who once wisely said, "To hell with romancin' she's sweat, wet, got it goin' like a turbo 'Vette."
Ah, yes… What goes together better than beautiful, curvy women and classic cars? These vintage pin ups and auto parts advertisements by artists like Gil Elvgren from the 40's, 50's and 60's were pretty racy for their day. Even though they're over half a century old, they can still get your motor running.Pin Up girls + Cars: a winning advertising formula
You know how those crazy college girls are always putting on high heels and changing you car's oil?
Maybe not in this world, but it happened in the fantasy world of pin-up girls in the 1940's and 1950's, and 1960's. Besides, since advertising first began, we've known that most direct route to a man's mind and wallet is though his genitals. Anyway, enjoy!
Vintage Pin Up Girls + Cars: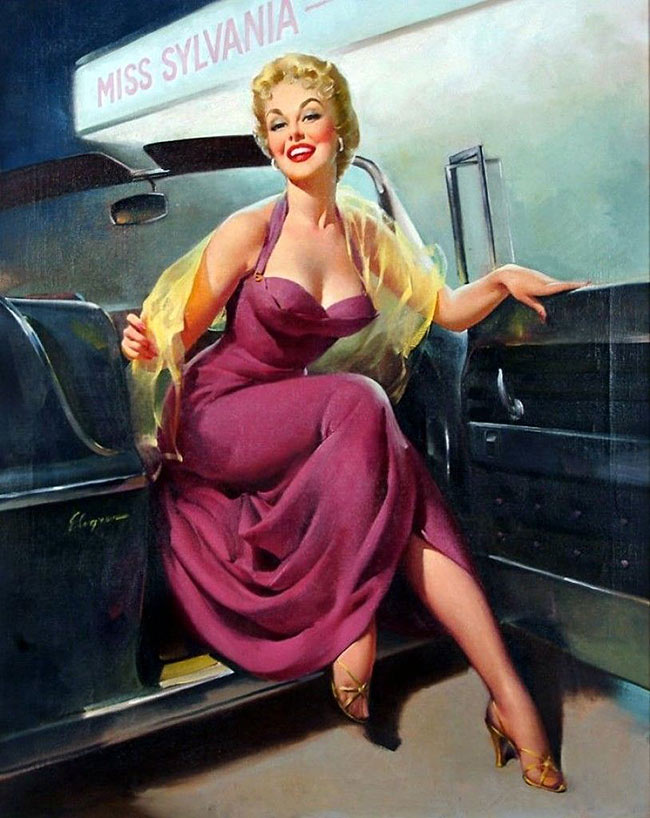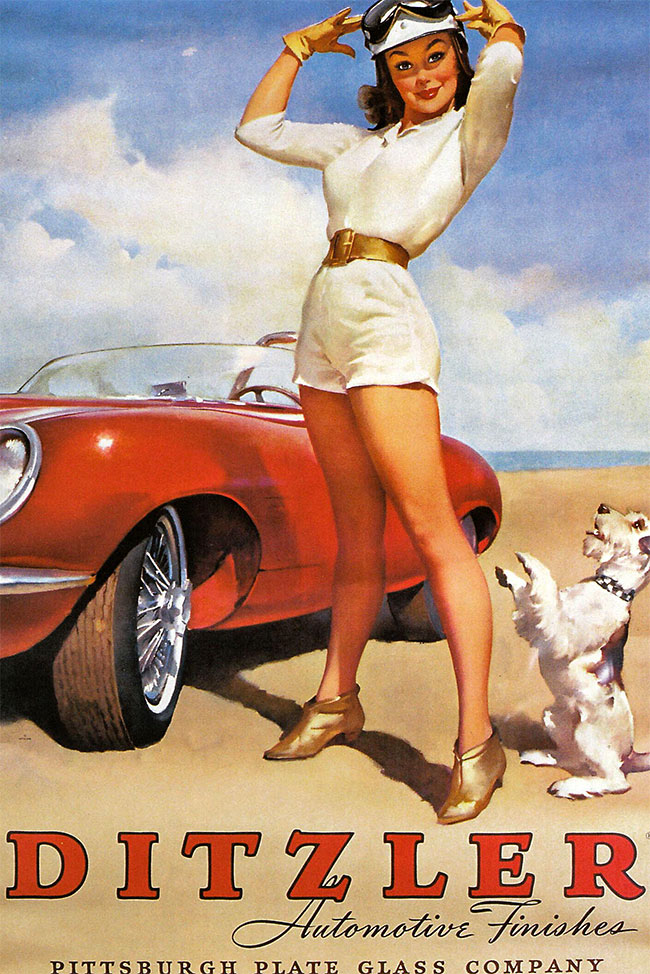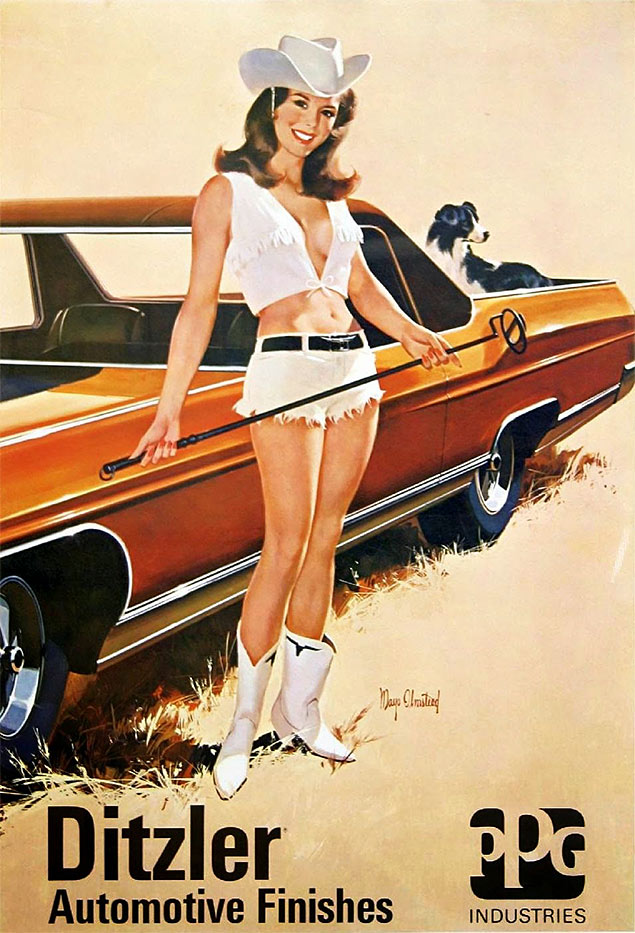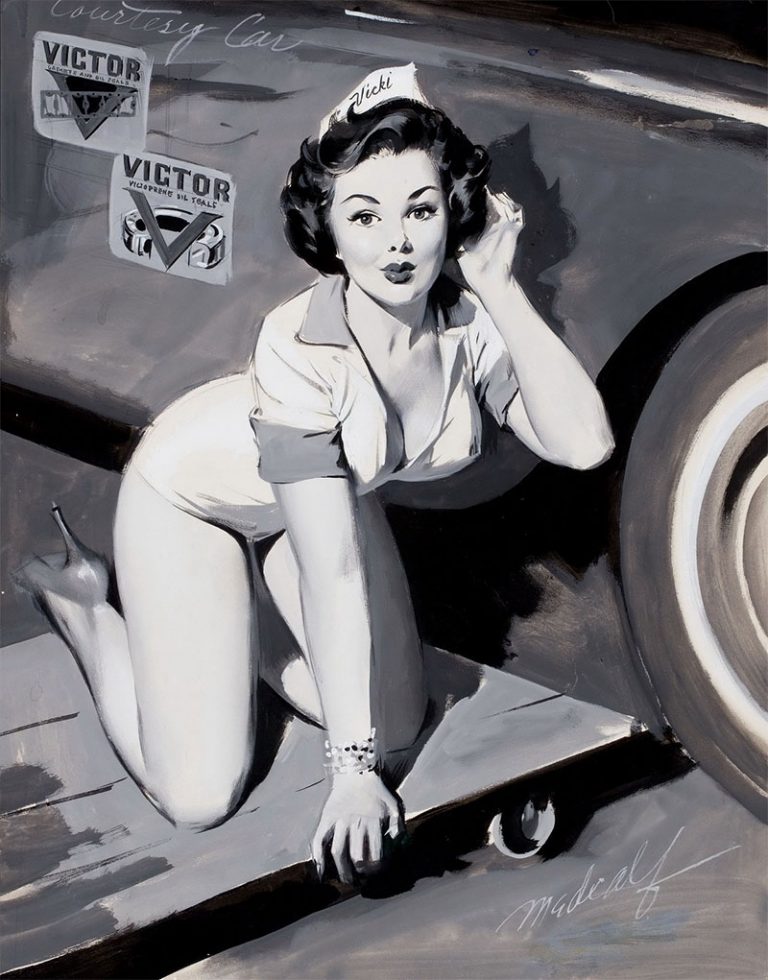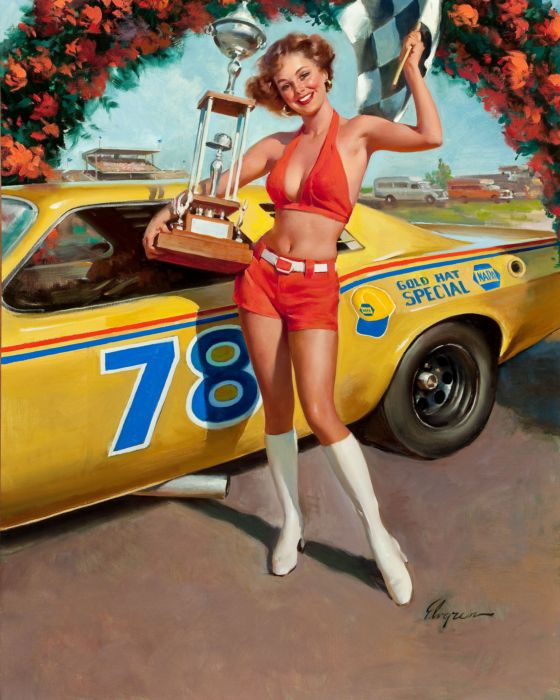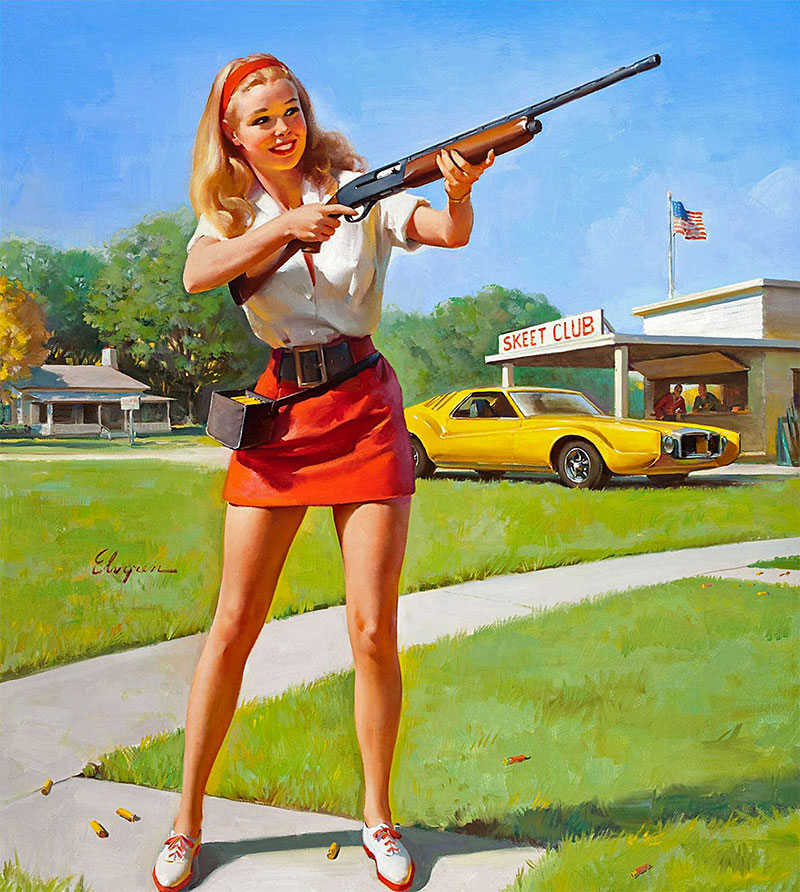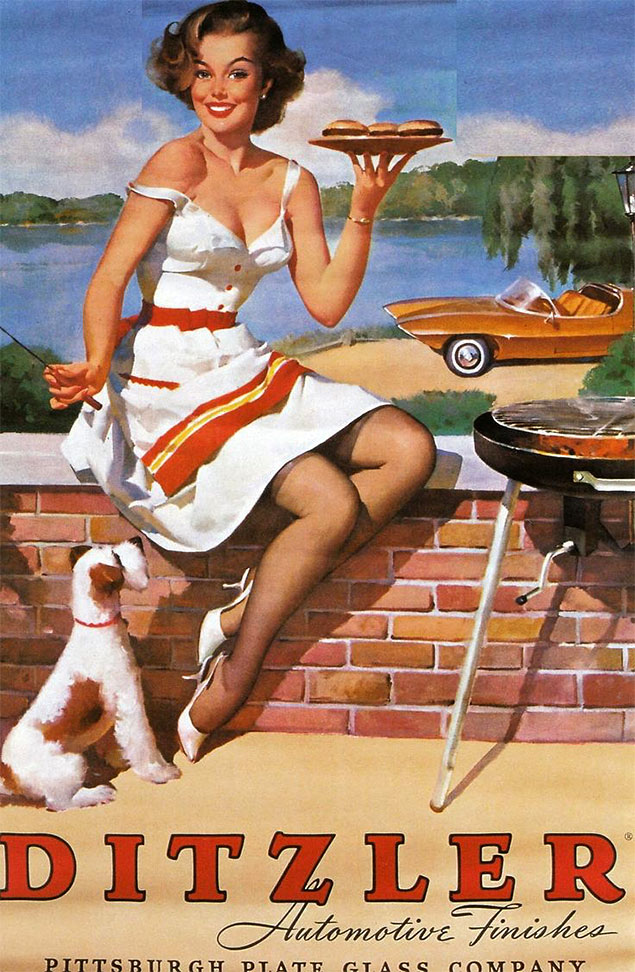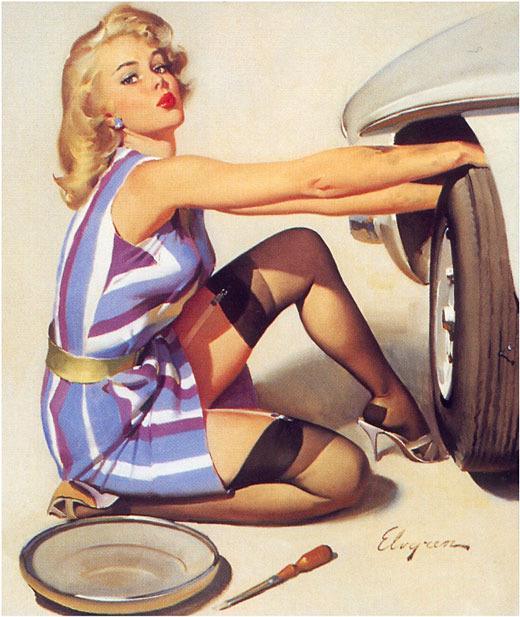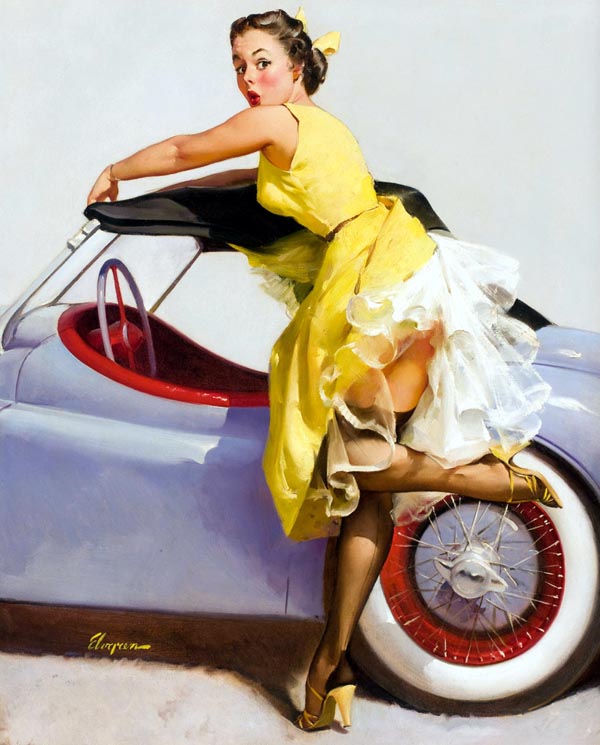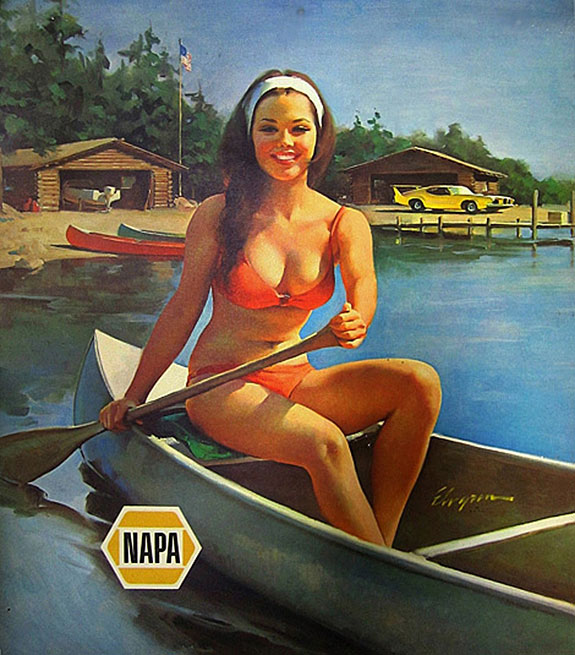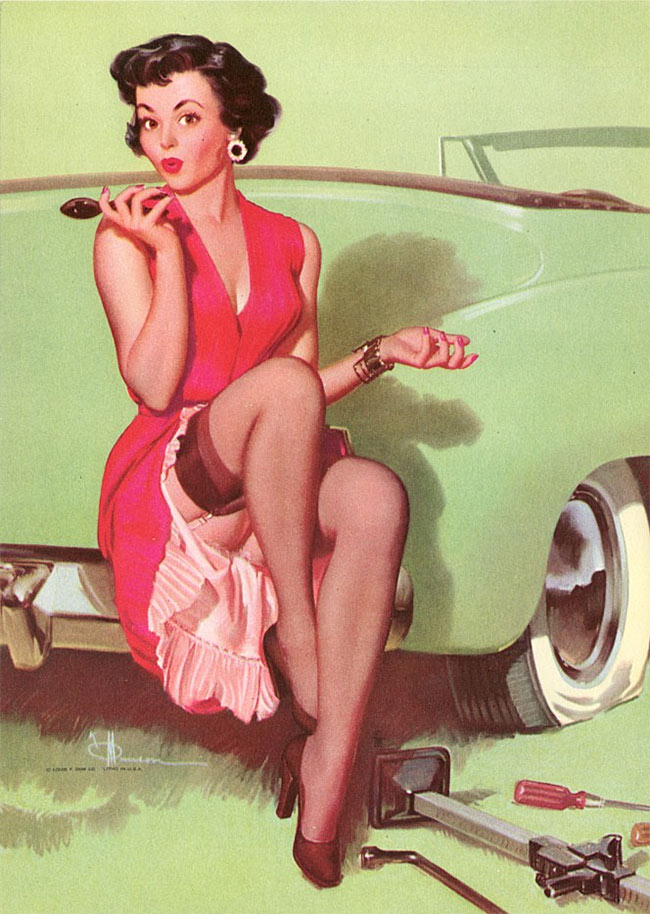 *Related: 19 Great Uncle Sam Propaganda Posters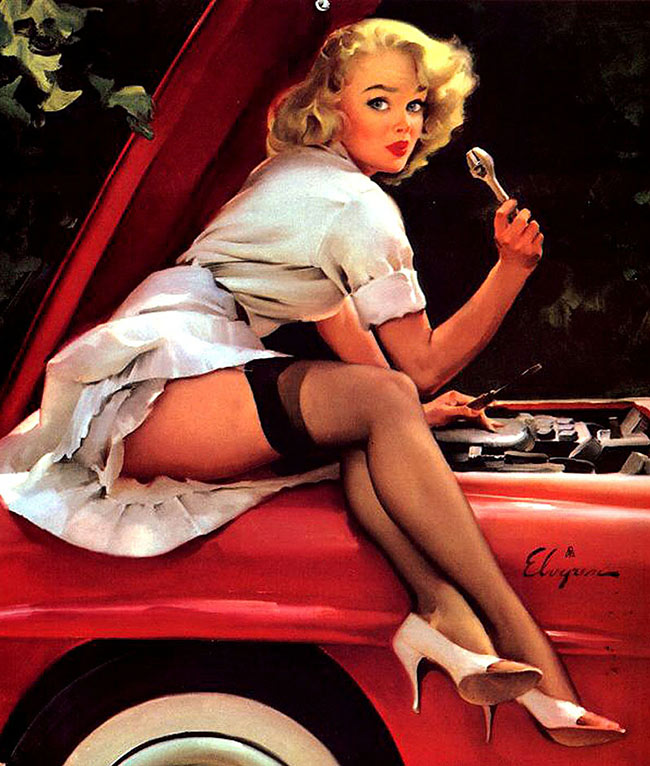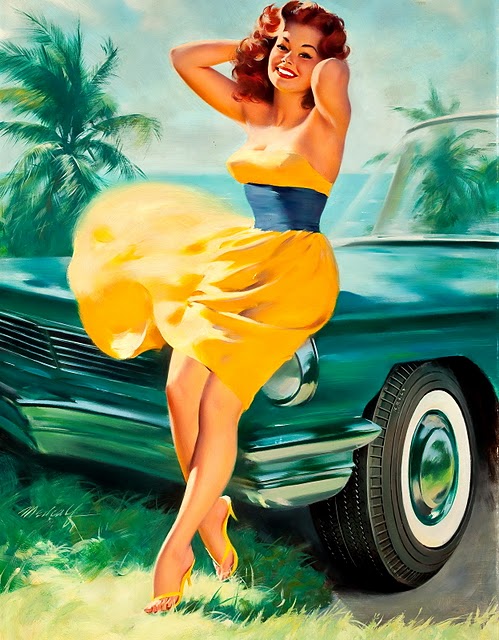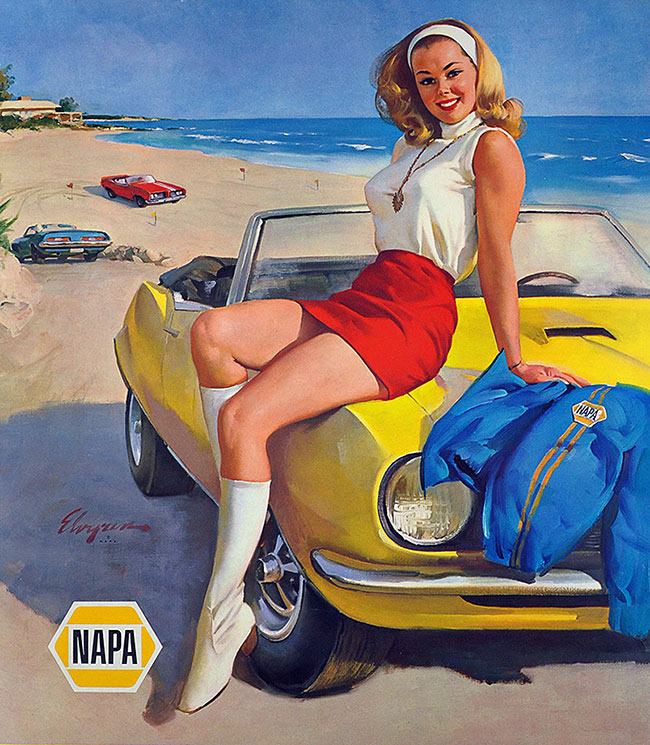 *Related: 37 Tips & Secrets Every Lyft Driver Should Know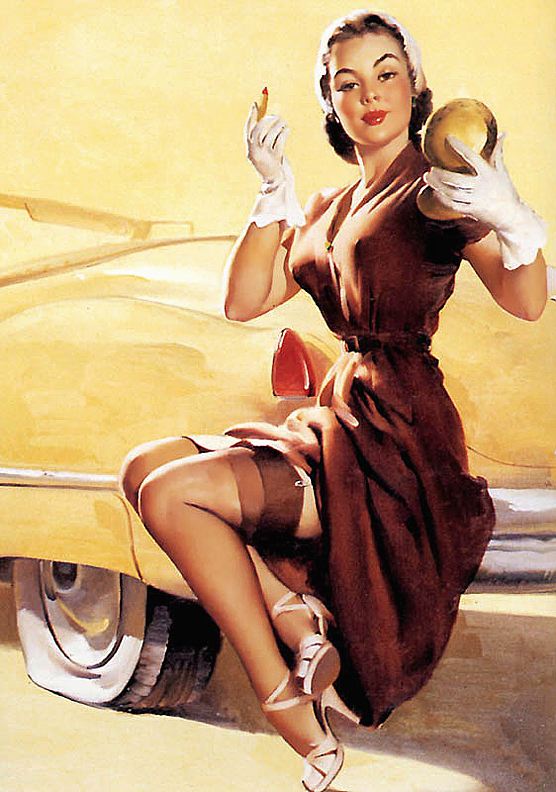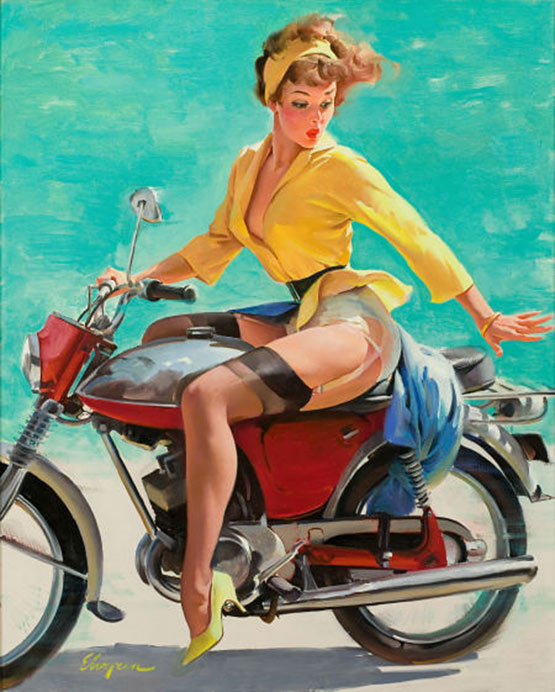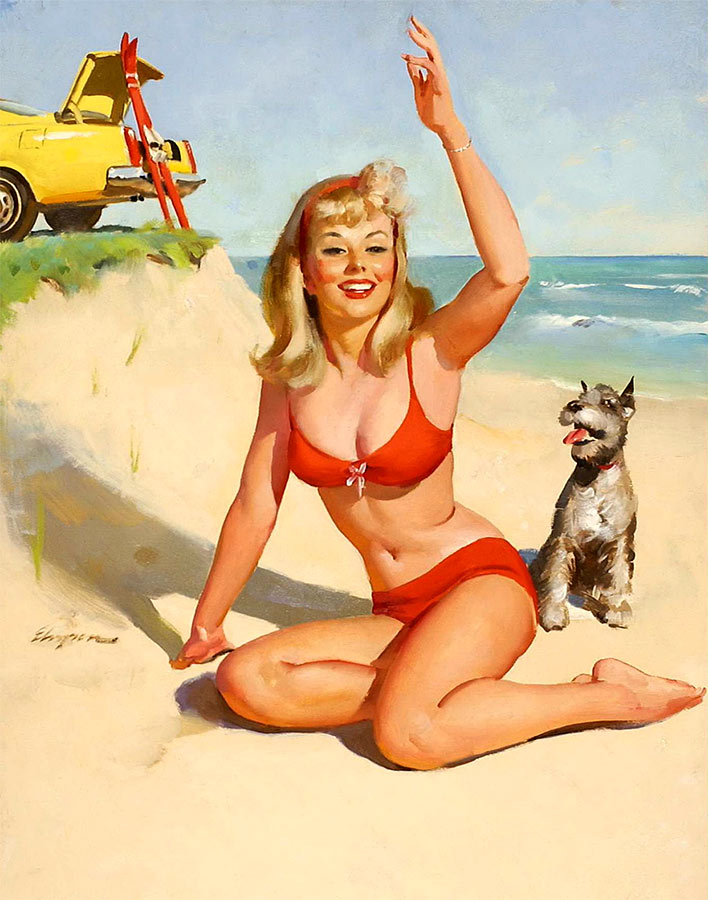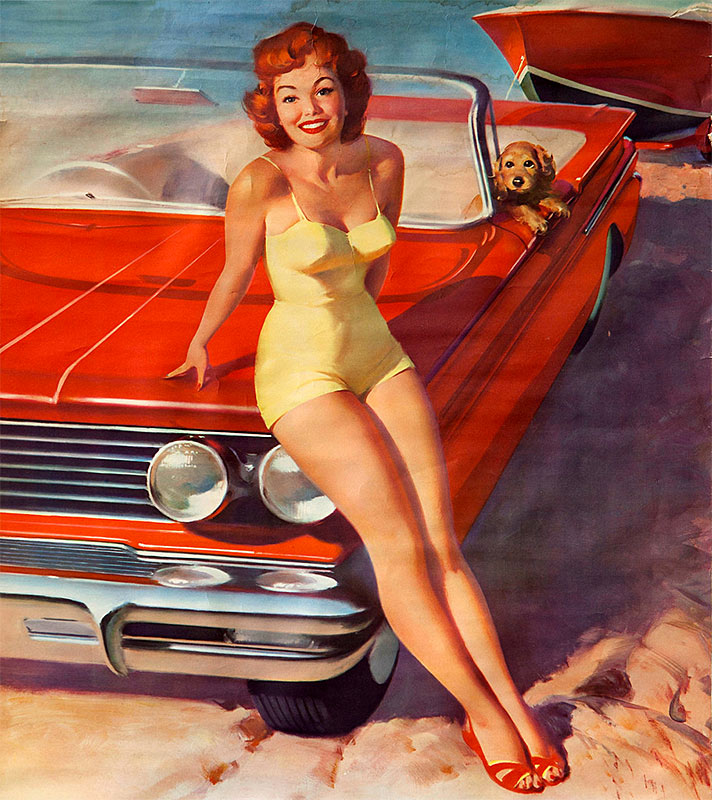 Pin-up girls + cars = a winning advertising formula
After seeing one of these pin-ups, a man was probably more likely to choose NAPA auto parts (or whatever brand was featured with one of these pretty girls) Even though there was a limit to what they could get away with before the Sexual Revolution, they still manage to pour on the cheeky innuendo, even though these are tame by today's standards.
Notice the not so subtle elements like tools, updrafts of air, and a even sign for "lubrication." In one or two of the later ads, you actually have to look to find the car in the background. These are the best pin-ups of girls with cars that I could find during an exhaustive international (online)search.
Actually, it was these ads that still inspire modern advertising, like the recent Carl's Jr. commercial with Kate Upton:
Don't forget to use a coupon for auto parts online!
By the way, saving money is a close runner-up to beautiful women, so please use one of our coupons for auto parts online from top stores like Advance Auto and AutoZone! for up to an incredible 30% discount!

Related Posts