ACDelco coupon from Advance Auto Parts – ACDelco has been a premier name in auto parts since 1974. Owned by GM, they are best known for their high quality spark plugs, filters, brakes, and fuel pumps. Get up to a 30% discount store-wide at Advance Auto Parts on brands like ACDelco when you use one of our coupons.
Advance Auto Parts: 25% Off – Click to view today's featured coupons. Most codes good site-wide including ACDelco brand.
Click here to see all ACDelco parts at advanceautoparts.com
Click here to see ACDelco parts at autozone.com or all coupons
---
ACDelco: a global leader in replacement auto parts

Owned by General Motors, ACDelco manufactures Original Equipment parts for GM cars including Ford and Chrysler, as well as replacement parts for other automotive names like Toyota and Honda.
So, what does that mean, and why should you care? To be considered, "original equipment," you have to meet or exceed the standards of the original part that you are replacing. With ACDelco, you essentially get GM creating, and putting their name on replacement auto parts!
ACDelco maintenance parts (such as batteries, oil filters, wiper blades, and shocks) and repair parts (including alternators, radiators, and heating and cooling parts) are found in over 100 countries.
---
The ACDelco spark plug started it all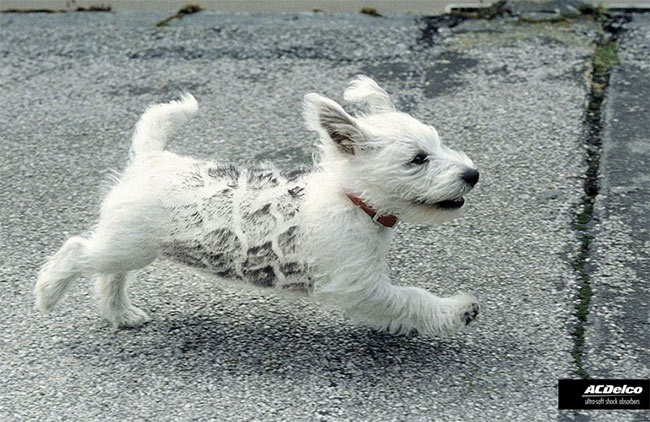 Although first founded as "United Motors Corporation," in 1916, it wasn't until 1974 that the company merged with AC Spark Plug and manufactured their legendary spark plugs under the name "ACDelco."
They seem to have also figured out early on that pin up girls would help sell their parts; after all, there aren't many markets more heavily male-dominated than auto parts, right?
While they still are the top name in spark plugs, they currently provide parts for all major vehicle systems including brakes and batteries.
---
Use a coupon for a prodigious discount: Advance Auto or AutoZone.com
ACDelco has thousands of parts, and obviously not all of these are carried by Advance Auto Parts (get coupons) or AutoZone, (get coupons) but they do carry hundreds of popular parts including spark plugs, brake parts, and repair parts for both GM, and other top car brands. Currently, you can use one of our featured codes for Advance Auto Parts for a 30% discount on ACDelco, or any other parts on their site. (see code to upper left, or click to view all of their current promotions)