Monthly rebates from Advance Auto Parts: Did you know that every week there are dozens of rebates posted at advanceautoparts.com? Most of these mail-in rebates can be used in conjunction with current promotions and coupons for Advance Auto Parts, giving you an extra discount on your order.
Here's today's best deal plus how Advance Auto rebates work.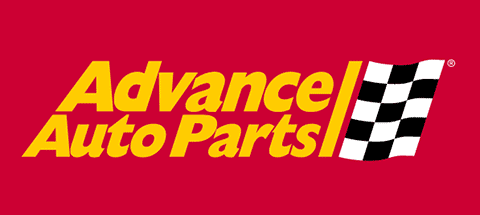 Advance Auto Parts: Rebates Page – Updated daily! Click to view all.
View all Advance Auto Parts featured promotional codes (Up to a 40% discount & free shipping!)
---
Advance Auto Rebates: What Brands are included?
Some of the brands listed recently include: Actron, 3M, AC Delco, ArmorAll, Autolite, Bosch, Breatheasy, Dayco, KYB, Moveras, Moog, Peak, Purolator, Rain-X, ReTech, CURT, Spartan, Reese, STP, Shell, ToughOne, Wagner, & Wearever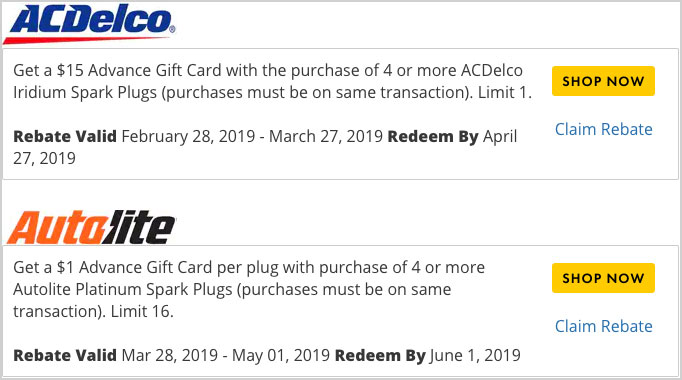 ---
How do you use a rebate from Advance Auto Parts?
Actually, it's pretty simple, but even in this digital age a lot of the manufacturers still use "mail-in" rebates, instead of simply processing them online.
Anyway, Advance Auto does most of the leg work for you, posting all available rebates from one convenient page. Often you'll notice that individual products will notify you of an available rebate, but it's worth going directly to the rebate page to see what potential extra savings exist.
Most rebates that I have seen exist as printable PDF that was created by the manufacturer and culled onto the rebate page. Because some proof of purchase and UPC label is usually needed, you're often stuck relying on snail mail to apply for and receive a rebate.
*Related: We found an Advance Auto coupon that works toward batteries plus a military discount!
---
Save your receipt, and read the fine print:
When applying, definitely stay sharp. The whole rebate industry exists to boost sales, but they don't like to actually send out checks if they can avoid it. Hence, the process of having you print things out and put together a collage-like you're in middle school art class just to get the money that you were promised.
Why is that? My best guess is that while rebates can boost product sales upwards of 300% or more, most rebates are never used or properly submitted. This, of course, works to the advantage of the manufacturer, and to the dismay of the customer.