The Finger Lakes are in Western New York, just a 4-hour drive from NYC. These 11 long, narrow lakes spread across 9000 square miles, range in size from 3 to 40 miles long, and are between 30 and 618 feet deep! The region is home to rolling farmland, sprawling vineyards, quaint towns, and of course, beautiful sunsets.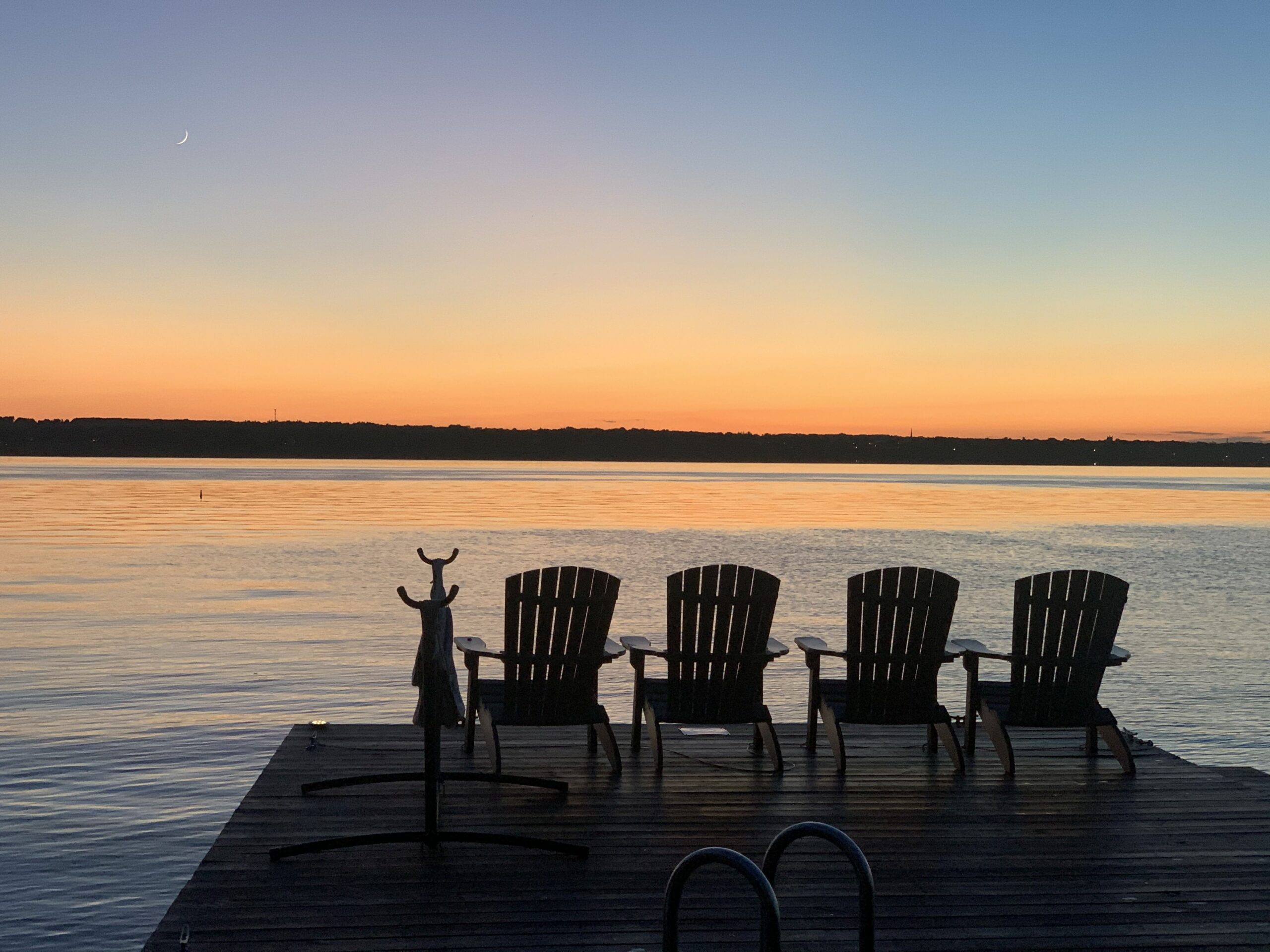 Our family spent 4 days sampling everything the area has to offer, and we barely scratched the surface!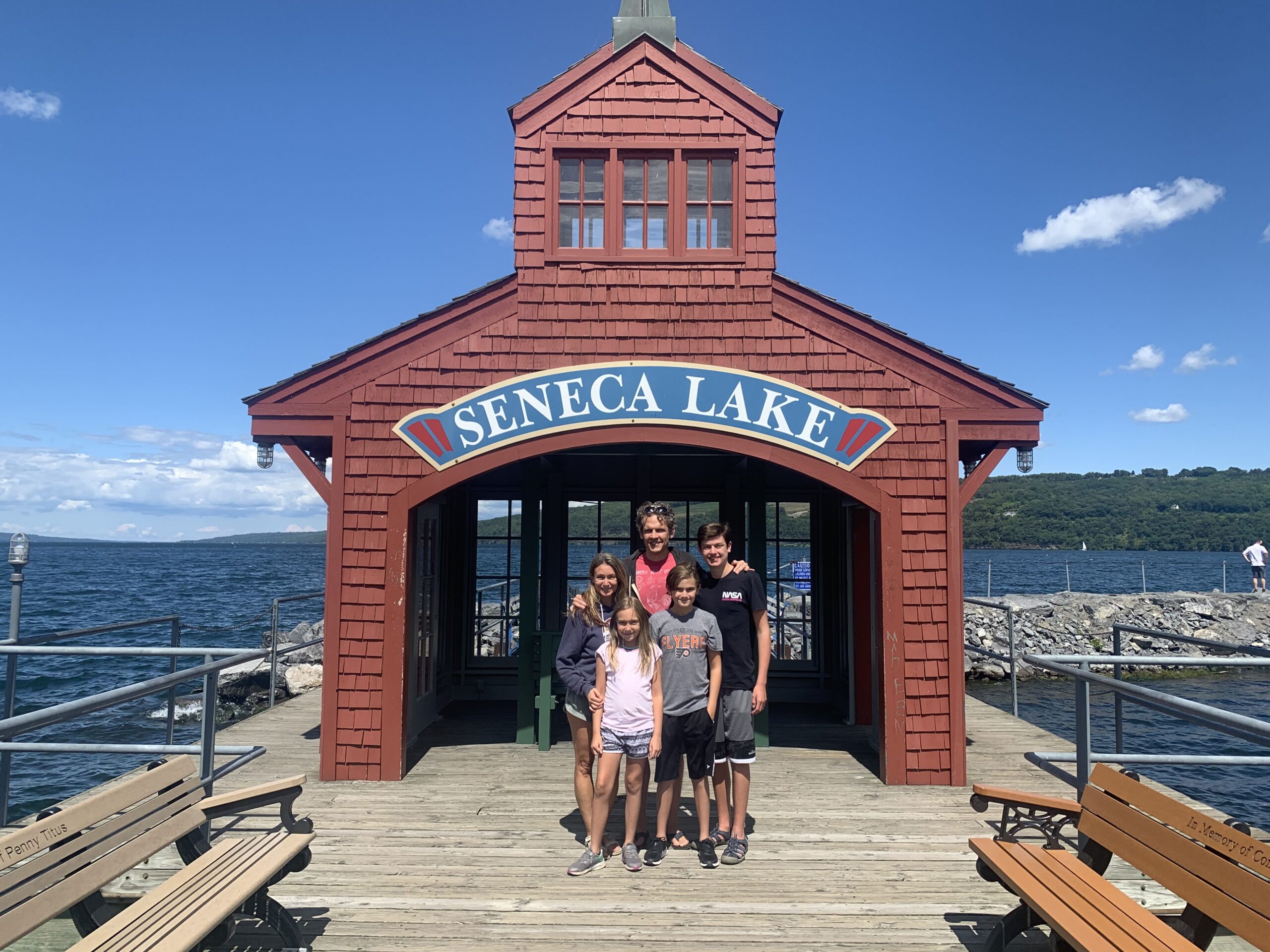 Tip: While there are hotels scattered around the region, we opted to rent a house. The area has tons of rental homes, which you can find on VRBO or Airbnb, as well as numerous campgrounds. After our sweet glamping experience, in Utah, we are definitely eager to check out the glamping near Seneca Lake- next time!
See below for 8 must-do family activities in The Finger Lakes.
1. Watkins Glen State Park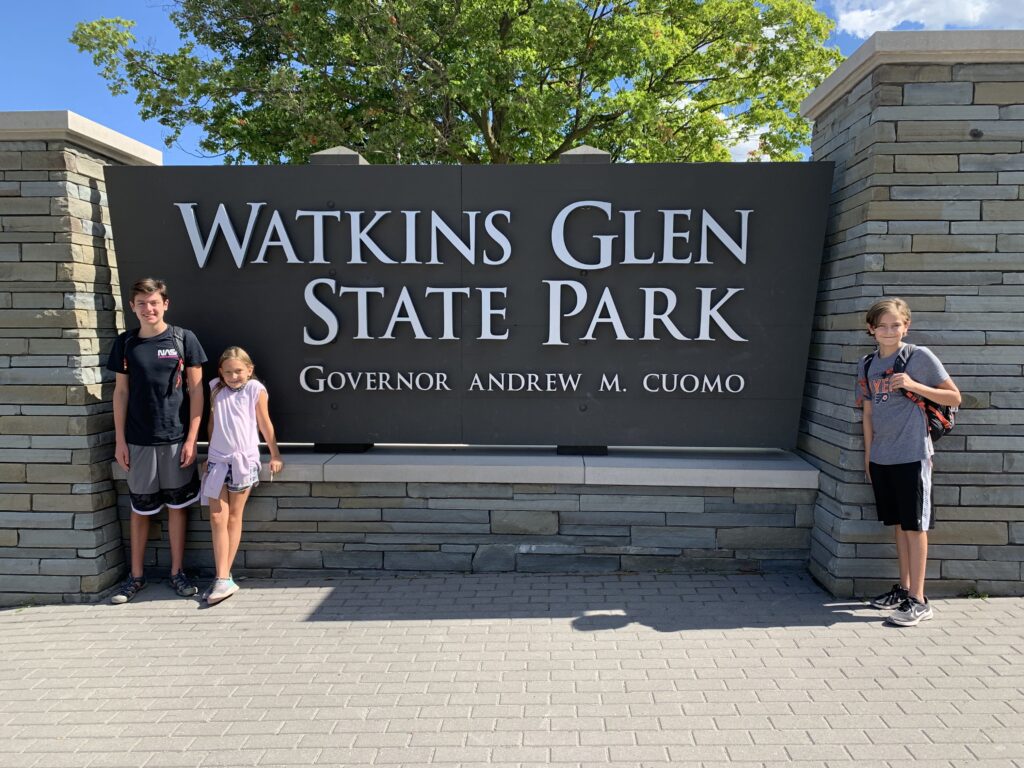 Located smack in the middle of downtown Watkins Glen, this state park packs a lot of punch into a small space! Visitors can opt to hike the Gorge Trail or the Rim Trail. The Gorge Trail spans 2 miles and takes you past 200-foot cliffs and 19 waterfalls! It's definitely a climb; however, the stone steps and paved paths make it doable for families. The park also offers camping, picnic facilities, a swimming pool, and fishing.
Tip: This hike is sure to work up an appetite; make sure to check out the great restaurant options in downtown Watkins Glen!
2. Seneca Falls, NY
I'll be honest, I had no idea the Women's Movement started in Upstate New York! Our trip randomly coincided with the 100th anniversary of the ratification of the 19th amendment. So, we packed up the kids and went to check out the town where it all started. Located on the northern end of Cayuga Lake, Seneca Falls is home to the Women's Rights National Historical Park and the National Women's Hall of Fame. Both are within walking distance of the town's main street.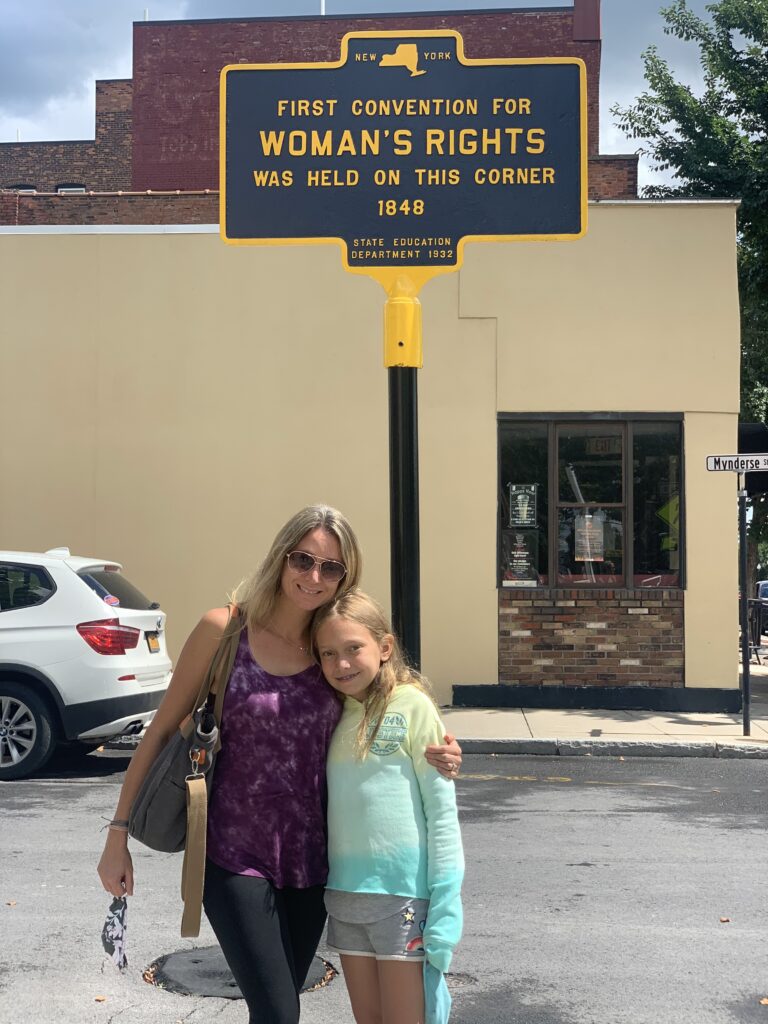 Tip: Want to know something else cool about Seneca Falls? It's believed to be the inspiration for the fictional town of Bedford Falls in It's A Wonderful Life. You can even walk across The George Bailey Bridge!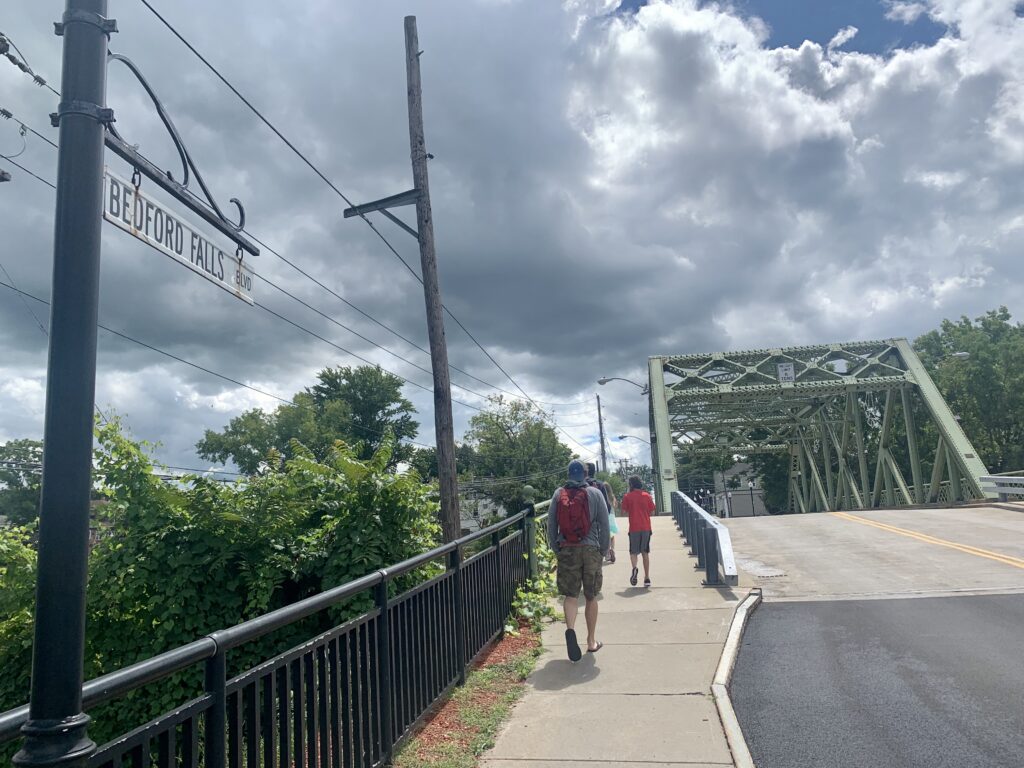 3. Try as Much Ice Cream As You Can!
You've heard of Wine Trails, but have you ever heard of an Ice Cream Trail? While the Finger Lakes are known for their vineyards, not many people know that it is also home to a large number of dairy farms. This means the area is perfect for sampling ice cream!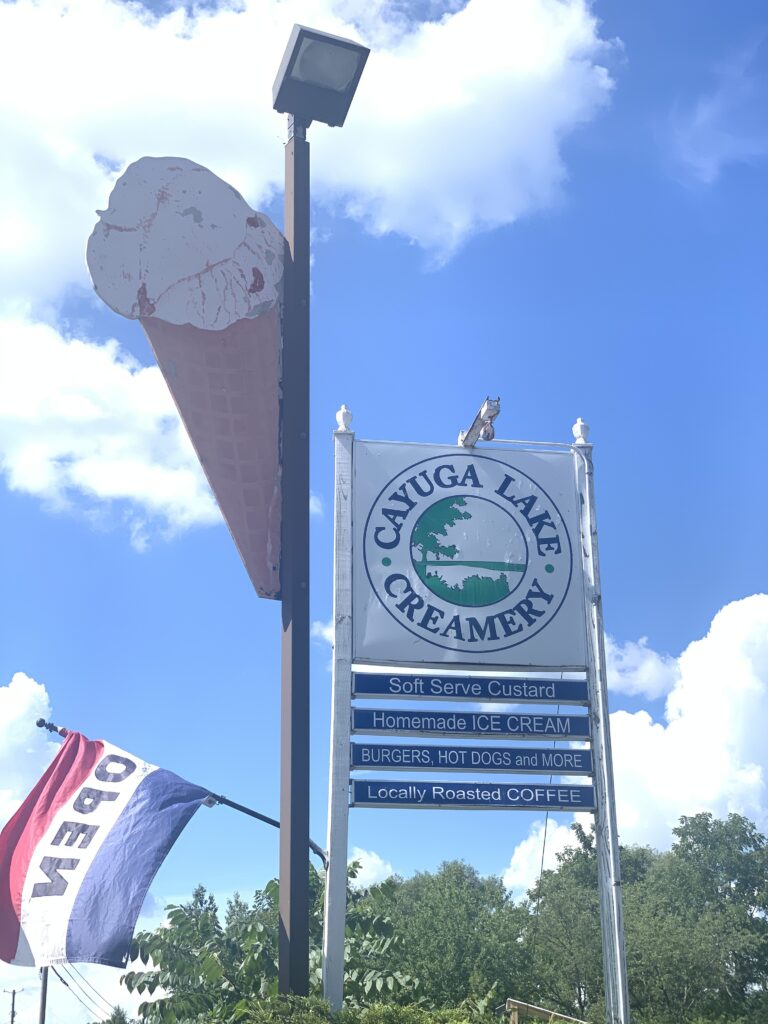 Two of our favorites are Cayuga Lake Creamery and Spotted Duck Creamery. Cayuga Lake Creamery serves homemade ice cream (as well as tasty food!) at their stand on the western shores of Cayuga Lake.
However, you'll definitely want to get there early because there will most likely be a line. And be sure to try one of their most famous flavors, Seneca Sea Salt- it's insane!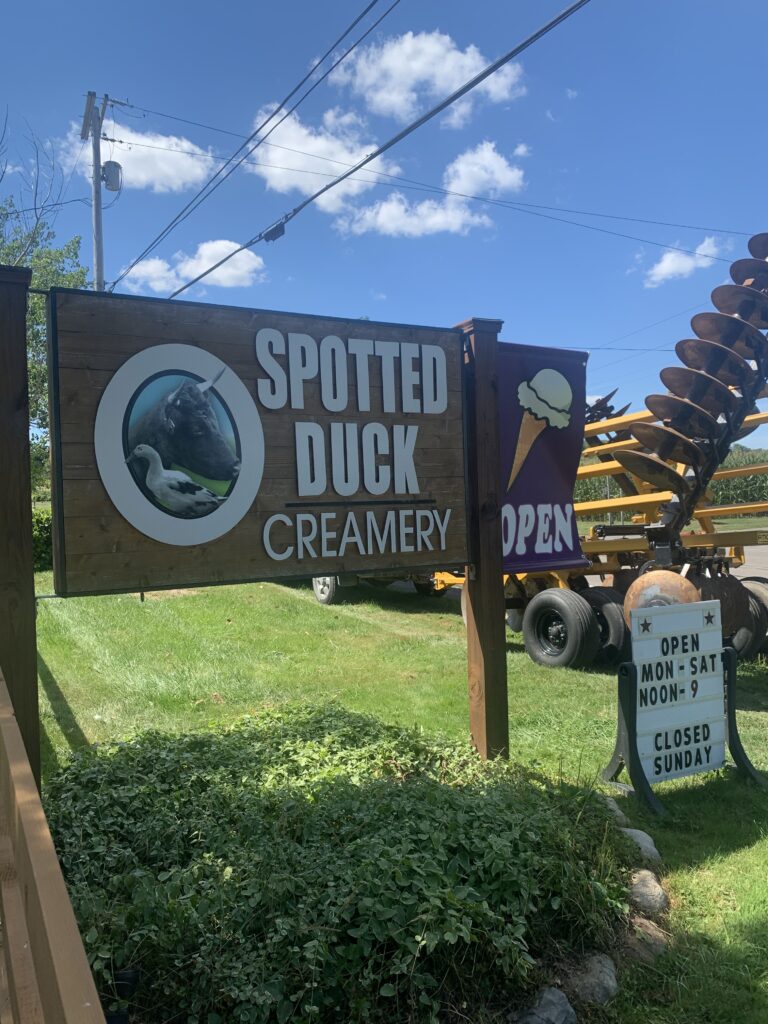 Spotted Duck sits between Keuka and Seneca Lakes. Their frozen custard is made with the farm's duck eggs- giving it a creamy, rich flavor. Can't decide on a flavor? No worries- try one of their ice cream flights. And be sure to walk around the farm- the whole family will love the animals.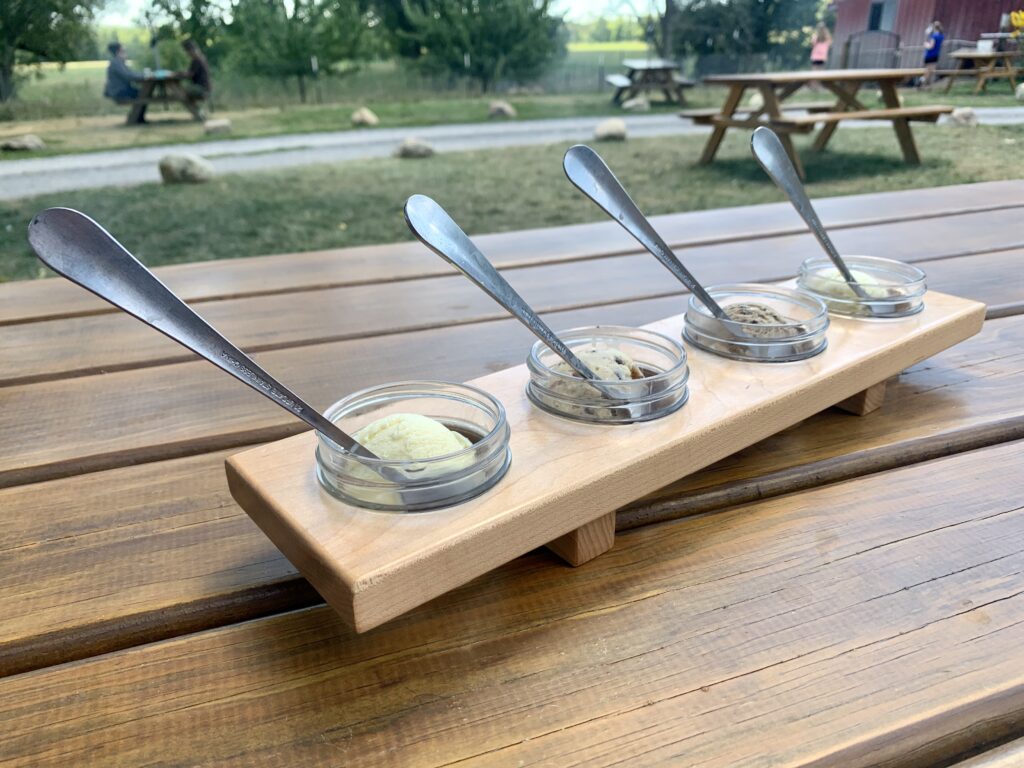 4. Taughannock Falls State Park
Taughannock Falls State Park, located on the western side of Cayuga Lake, is home to the tallest single-drop waterfall east of the Rockies. Seriously. Take the Gorge trail 1 mile to see the 215 foot falls.
Tip: I'll be honest- we came to Taughannock in late August. After walking the trail in the afternoon heat, we arrived and saw… nothing. Zip. the falls were completely dry!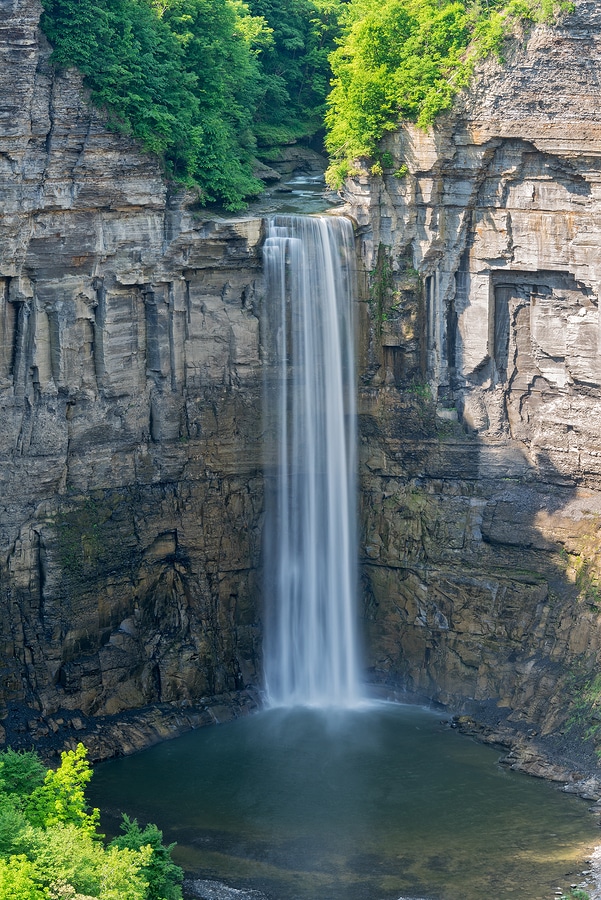 However, the pictures are incredible, so I guess we'll have to make a second trip!
5. Vineyards
The Finger Lakes is home to tons of vineyards. If you count the distilleries, and breweries, there are over 100! Many of the lakes have their own wine trails, which makes it easy to spend a few days enjoying the fun and beauty each lake has to offer while sampling delicious adult beverages.
I know a lot of people wouldn't put "wineries" and "family-friendly" in the same sentence. However, it's super easy to make sure both kids and adults have a fun time. Bring some board games or a deck of cards, let them order something fun like soda or lemonade, bring or order snacks, and enjoy sitting outside together.
We loved checking out Three Brothers, and the views from Zugibe Winery were insanely beautiful.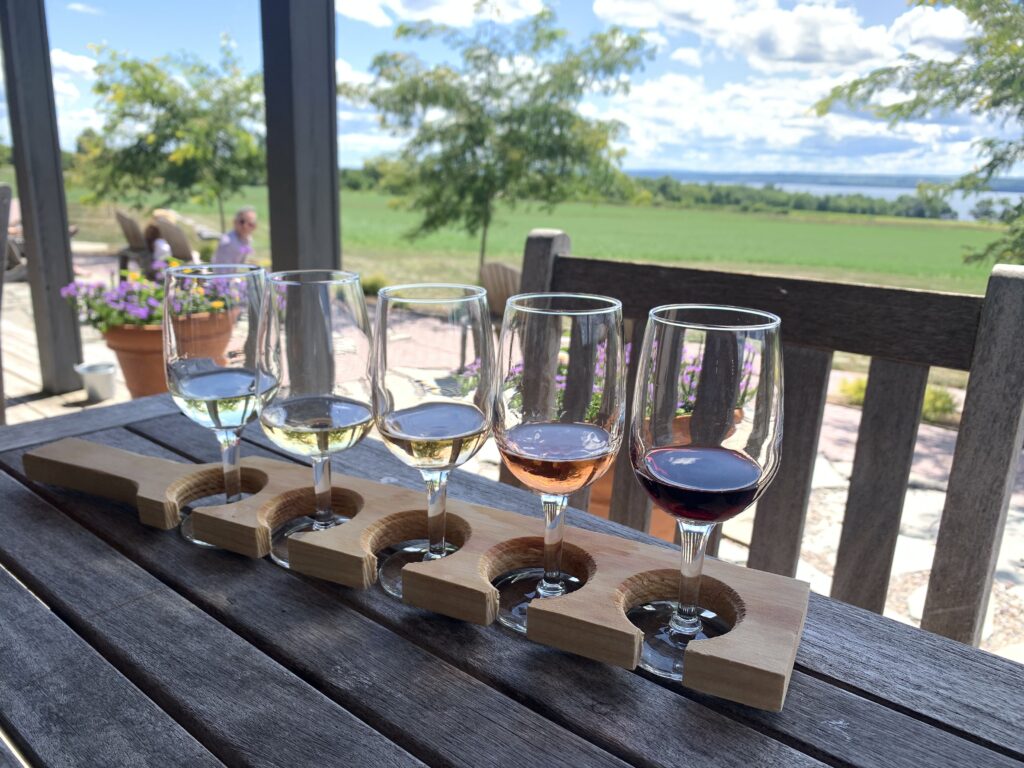 Tip: If you're more into breweries, Ithaca Beer Company should be on your list. The chill vibe, great food, and tasty beer are worth the trip. And the kids will love sitting at a picnic table in the middle of a cornfield.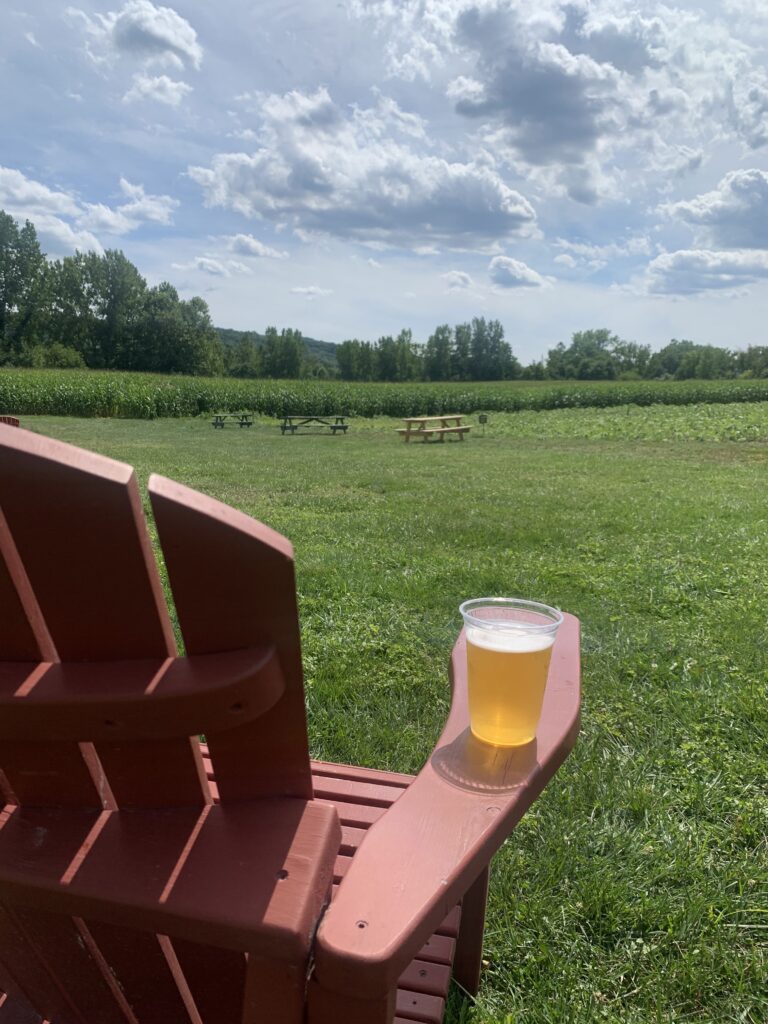 6. Robert Treman State Park & Buttermilk Falls State Park
If you like old-school swimming holes, or you've always wanted to check one out, these two parks fit the bill! Robert Treman and Buttermilk Falls are about a 5-minute drive apart, making it doable to visit both parks on the same day.
Buttermilk Falls has a swimming area right at the base of the waterfall, and there are some other fun hidden swimming holes throughout the park.
And Robert Treman State Park takes it up a notch with a diving board at the base of the Enfield Falls.
TIP: Be warned: the water is freezing! But it's totally worth it!
7. Ithaca
Ithaca is situated at the southern tip of Cayuga Lake and is home to both Cornell University and Ithaca College. The pedestrian-only promenade has everything from outdoor dining to funky shopping. Robert Treman and Buttermilk Falls are only a 5-minute drive from downtown, and there are numerous gorges surrounding the area. Which is why you see those quintessential bumper stickers claiming, "Ithaca is Gorges"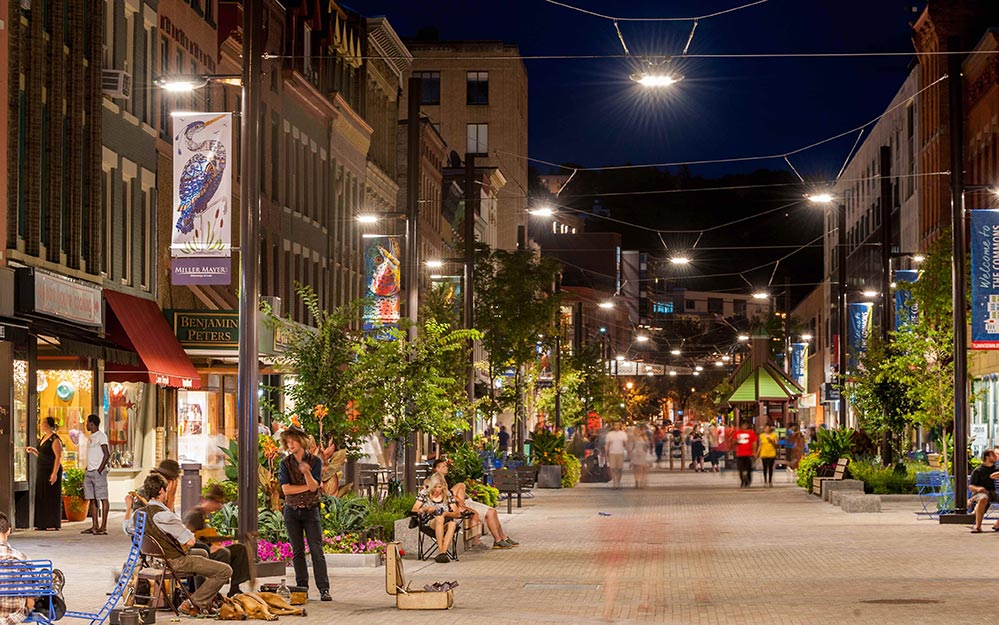 8. On-The-Water Fun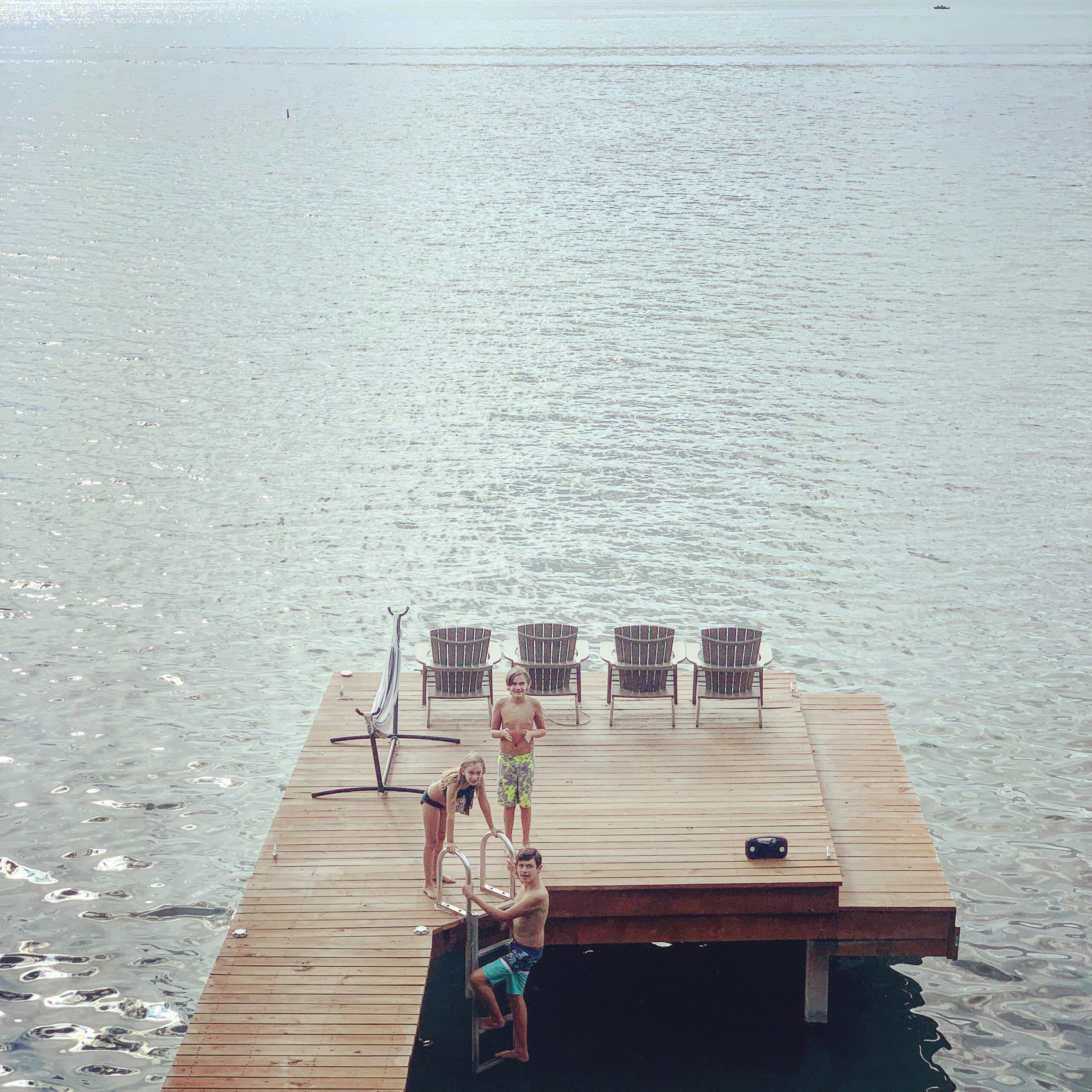 With 11 lakes to choose from, you're bound to find something fun to do on the water! Rent a pontoon boat or speed boat. Take a sunset cruise. Rent Stand-up paddleboards or kayaks. Float on an inner tube or chill on one of the many beaches. No matter what your family is into, you'll find it in the Finger Lakes.
Tip: There are a number of retail shops that rent kayaks, SUP, and boats by the day or by the week
Bottom Line
The Finger Lakes region has an abundance of family activities. Plus, with Syracuse, Lake Ontario, Rochester and Niagara Falls an easy drive away, Its the perfect stop on a family road trip!
As for us…We'll definitely be back!