Southwest road trip w/ kids, part 3: So you've decided to take the kids on an unforgettable summer road trip? While there are plenty of spots in the US for memorable sights and National Parks, there is something about the Southwest that sets this region a part from the rest.
Maybe it's the colors, maybe it's the ever changing landscape. Whatever it is, we have the plan to get you on the road, and we've put our own Southwest road trip itinerary (in four parts) on this site.
So, whether you've landed here randomly, or come directly from part 2, welcome!
In Part Three of our Epic Southwest Road Trip series, we'll be hitting up the great state of Colorado. Here we'll visit Mesa Verde National Park and 3 epic mountain towns: Durango, Silverton and Ouray.

Tip: If you haven't yet, make sure you check out Part One and Part Two of our Southwest road trip itineraries.
Mesa Verde National Park

Mesa Verde is mostly known for its ancient cliff dwellings. However, covering 81 square miles, this park has so much more to offer.

Getting There:

If you're coming from Monument Valley, it's about a two and a half hour drive east to get to the visitors center at Mesa Verde:

Tip: Since we drove from the Grand Canyon to Monument Valley and then spent the entire afternoon driving around Monument Valley, we opted to spend the night in the small town of Bluff. This put us only an hour and a half from the park. Alternatively, you could drive a little longer and visit Four Corners National Monument.

Visiting:

Like most National Parks, Mesa Verde has a great, interactive visitors center. If you are wanting to see the infamous cliff dwellings, this is also where you will make your tour reservations.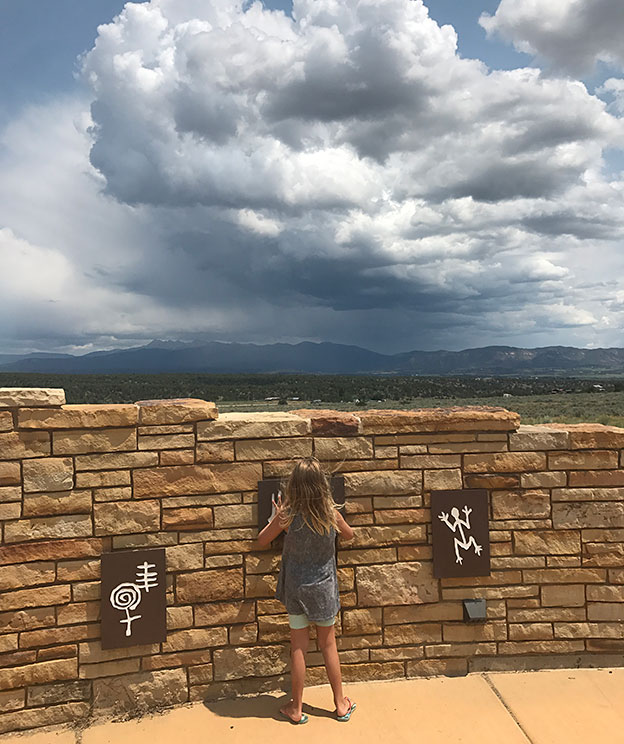 Tip: The dwellings can only be visited between late April/early May and October. Out of the five dwellings, only one can be visited on a self-guided tour. The other ones can only be seen on a guided-tour. Tickets are $5 a person and can be purchased up to 2 days in advance at the visitor center, the Durango Welcome center or the Chapin Mesa Archeological Museum. They sell out quickly.

By the time we arrived, all of the tours for that day had sold out. However, the kids enjoyed the visitor center and we opted to drive around and find a hiking trail; we ended up at the Point Lookout trailhead. It quickly became clear as to why the Spanish named it Mesa Verde, meaning "green table."
Tip: The elevation at Mesa Verde ranges from 6000 to 8500 ft. so make sure you drink plenty of fluids. Our oldest is prone to Asthma, and he was definitely affected by the elevation here, (he suffered a bout of "elevation sickness") even more so than at the Grand Canyon.

So while we were disappointed we couldn't visit the dwellings, we knew we would be able to see similar cliff homes at Bandelier National Monument once we made it to New Mexico. And spending our time hiking and looking for petroglyphs was a good reminder that our National Parks have so much more to offer besides the popular attractions.
---
Durango, Colorado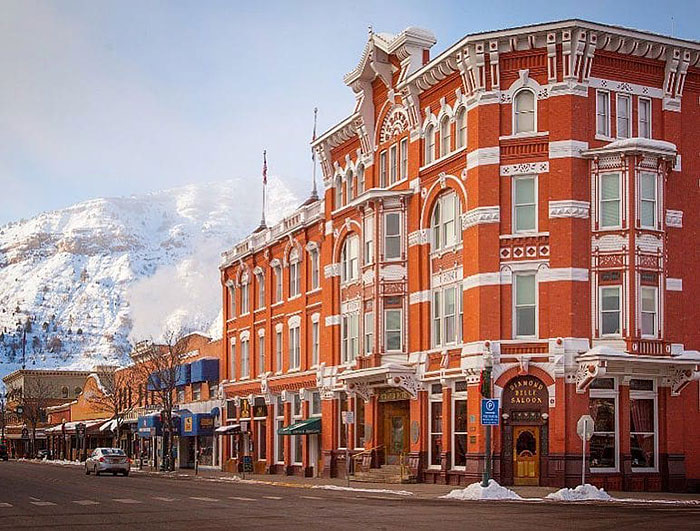 When you think of Colorado the towns that automatically come to mind are the more popular places: Telluride, Colorado Springs, Boulder and Aspen. But I'm telling you, if you're planning a trip to Colorado, you must get to Durango!
Getting Here

It's a short, 45 minute drive to get from Mesa Verde to Durango. Which means if you did want to spend a few days exploring the park, then Durango would be a perfect place to base out of.

Visiting

We spent 3 nights in Durango and I feel like we could have been there for a week! Durango is situated in the San Juan Mountains, which are the southern part of the Rocky Mountains. It's town center is filled with an eclectic mix of art stores, boutiques, funky restaurants and craft breweries.

No matter what you're into, you'll find it here. The Durango & Silverton Railroad, Whitewater rafting on the Animas River, Zip-lining and hiking. I'd love to tell you that our intrepid family tried all of these activities, but in reality we simply walked around, ate lots of great food and drank some tasty beers.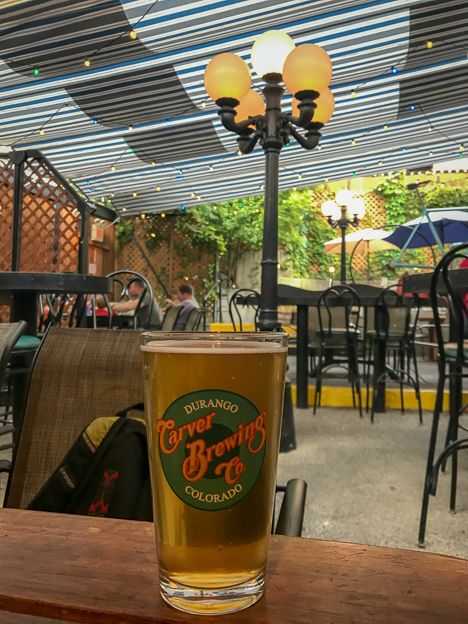 Tip: Definitely check out Carver Brewing Company's Happy Hour- it's especially nice out on the back patio!

Where to Stay

There are a range of accommodations in Durango. We chose to stay at the Homewood Suites, Durango and it was perfect. Since this marked the halfway point of our two-week trip, and we had been bouncing around for a few nights, we needed a place where we could feel settled. Laundry facilities, complimentary breakfast, and a two room suite, made us feel right at home.
Tip: At Homewood Suites there's a complimentary Manager's Reception Sunday-Thursday, which you can basically call dinner. It's a hot buffet and free wine!
---
The Million Dollar Highway: Durango, Silverton, Ouray

The Million Dollar highway (not to be confused with The Million Dollar Quartet!) is a part of Colorado Rt 550, which in this part of the state is known as the San Juan Scenic Byway.
This particular part of the highway stretches from Silverton to Ouray, and causes some serious white-knuckle driving. Actually, it's known as one of the most dangerous roads in America; a fact we didn't know until after we completed our terrifying drive. Oops!

Silverton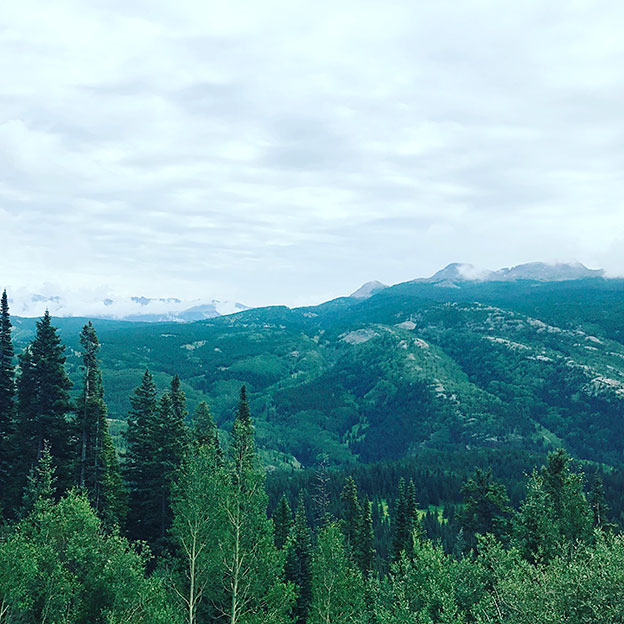 The drive from Durango to Silverton is about an hour, and will have you climb almost 3000 feet. There are a number of beautiful scenic lookouts on the way, so be sure to pull off and admire the view (map)
Tip: If you're not wanting to go further than Silverton, you can also take the Durango & Silverton Railroad.
Visiting
Silverton, Colorado is a victorian mining town, and the moment you arrive you'll feel as if you've stepped back in time. The colorful storefronts that line the streets are framed by the majestic Rocky Mountains.
We only spent a few hours here strolling the main street. The kids loved watching a shop owner use a loom to create handmade blankets and sweaters, and there were a number of cute restaurants. But for us, Silverton was a quick stopover on our way up to Ouray.
Ouray
Ouray, known as the Switzerland of America, is a quaint town surrounded by 13,000 ft. mountains. It is known for its world famous sulphur hot springs and off-roading trails.
Getting There

It's only another 45 minutes to get from Silverton to Ouray, but this is the notorious Million Dollar Highway, and the hairpin-turns will definitely have you driving slower than usual!

Visiting

Ouray has so many outdoor adventures, from Jeep rentals, to soaking in the natural hot springs, you could easily spend a few days. However, we only had the afternoon, so we opted for a visit to a silver mine and dinner in town.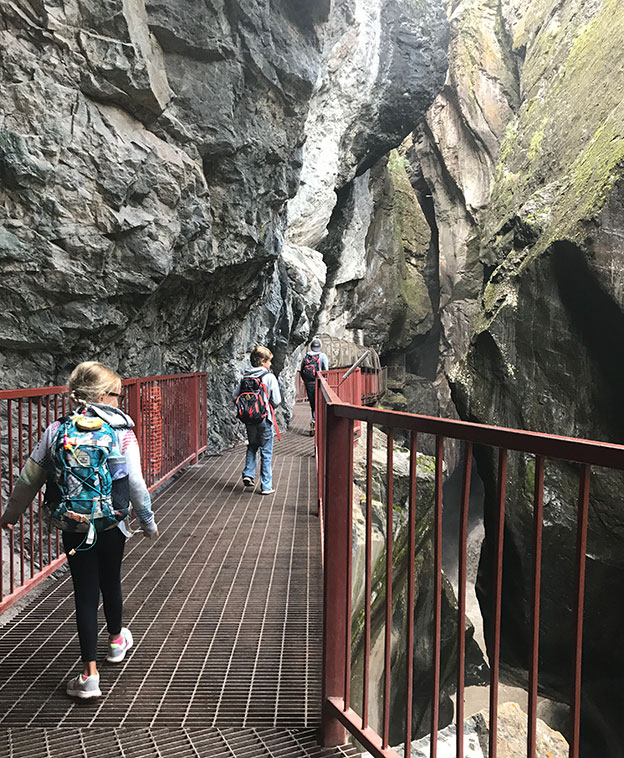 Tip: Just before you arrive in Ouray, you will see a pull off for Box Canyon Falls Park. It's an easy hike to see the 85 foot waterfalls, so it's definitely worth a stop.

Back in the 1870's, gold was found throughout the San Juan Mountains.
At the Bachelor-Syracuse Mine, you walk 1500 feet into the mine and learn about mining life from the turn of the century. After testing out the techniques, you have the opportunity to pan for gold. I may or may not have had to drag my husband away.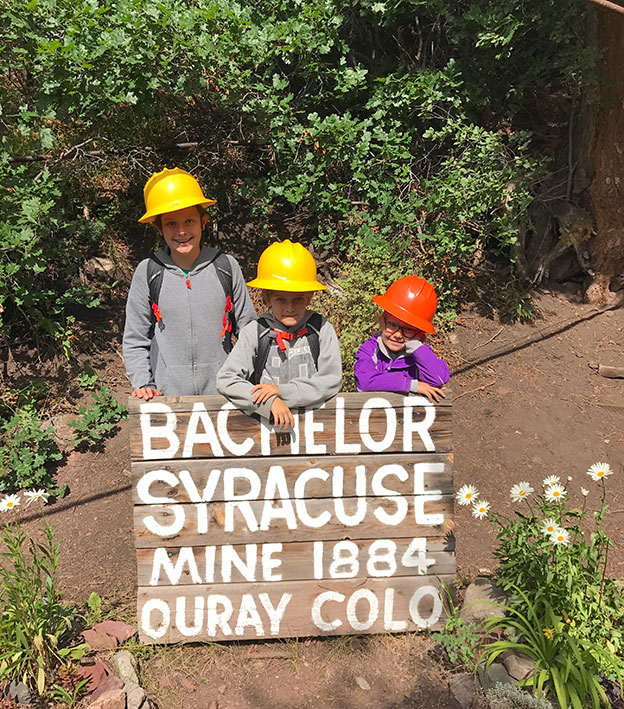 Tip: While you can book ahead, they also take walk-ins. Just make sure you double check their hours here.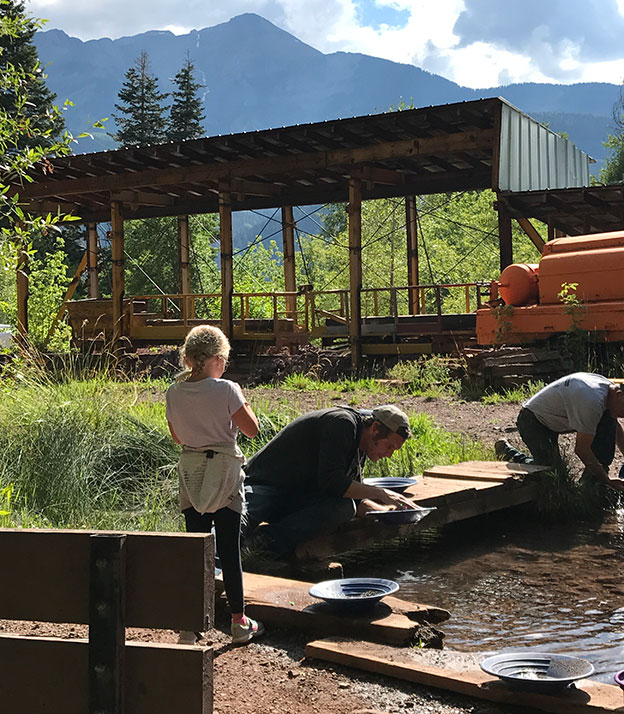 After dinner (there a a ton of great options in Ouray!) we made out way back to Durango. But be warned: The Million Dollar Highway is much scarier traveling south to Silverton! There are sections with no guard rails, so make sure you don't have too many craft brews at dinner.

Tip: If you have more time, Telluride, Colorado is only an hour from Ouray.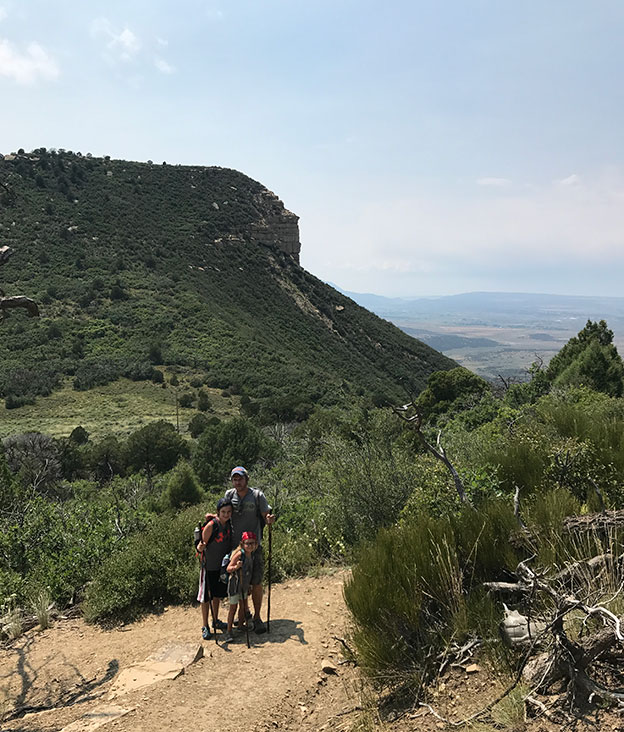 Bottom Line

We absolutely loved our time in Southwest Colorado. You could easily plan an entire vacation in just that one part of the state. Between the plethora of small mountain towns and the natural beauty surrounding you at every turn, it's a really unique corner of our country.
After three nights in Durango, we were ready to hit the road again. We couldn't wait to see what Part Four of our road trip had in store for us in New Mexico.
*New Snapfish promo codes for free shipping and up to 60%!