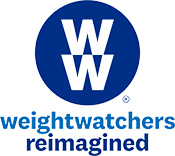 WW is "Weight Watchers Reimagined," and they ask you to, "live life fully." That's a whole lot easier when you feel great about yourself. Want to get started now?
Use one of our WW Weight Watchers specials, coupons, or free trial below for up to a 50% discount and free registration for their new Digital, Workshop + Digital (aka Meetings), and WW Coach plans.
---
Best WW (Weight Watchers) Coupons:
$3.13/week: + join FREE w/ 3-mo savings plan. (aka OnlinePlus)

From $8.46/week *Participating meeting locations. View promotion:

3 or 6 months. WW Digital, Meetings, Coaching. Use coupon:

$12.69/ week for 1 month. Join Free! (save $20+) Apply coupon!

Weekly promotion for up to a 50% discount in Canada (français)

Buy WW food, bars, shakes, SmartPoints scale; view codes:
---
WW FreeStyle (reviews) isn't just a diet, it's a lifestyle. Every day they help thousands of people, like Oprah, enjoy a life full of great food, good health, and the support of people that you love. That's why they are consistently ranked as the best weight-loss diet. Here are some tips for signing up:
---
Tip #1: Specials May Include Free Signup
Joining Weight Watchers includes a one-time $20 signup fee, so try to find a coupon that includes free registration for the best discount on the cost. Promotions that include free registration include their 6 months for $128 special, and the 50 off 3 months offer.
---
Tip #2: Comparing Coupons
Note that promo codes are no longer issued, so discounts are now applied when you click on promotional links. Get the best deal by comparing "prices per week," and length of promotions:
Remember, the promotional rate is only good for the length that you pre-pay, so consider the 3 or 6-month savings plan special for the best savings, or the Weight Watchers Meetings 3 month savings plan.
---
Tip #3: Wait for a Better Special (Like the 50% Off 3-Months Sale!)
WW: Weight Watchers Reimagined changes their promotions and specials at least once a week, so if you aren't getting a great deal at signup, considering waiting.
So, what is a great deal? Most of the time they run a "join free" special that will save you $20. This is nothing spectacular, so if you have the time, wait for an offer that saves you at least $30 or 30%.
WW: Weight Watchers Reimagined does a lot of advertising during peak seasons including New Year's and Memorial Day, but they run great specials throughout the year. If you have a little patience, you should have no trouble finding one and saving an extra $10+ at signup.
A few good deals to look for include: 6 months for $128, 50% off 3 months, join free + free month special, 50% off 6 months, and the WW discount for AAA with free registration.
---
Tip #4: Free Trial (7-Days)
If you are on the fence about joining, consider the Watchers 7-day free trial membership.
The one downside of signing up with the Weight Watchers free trial is that you won't save as much money over the first 3-6 months compared to the signup deals above.
While the WW free trial includes, "50% off your first month," that's a savings of only $10 compared to a savings of up to $40+ with the specials above.
Check out their free trials:
---
Tip #7: You Don't Need a Promo Code
A number of popular coupon sites advertise "Weight Watchers promo codes" for free signup or the monthly pass. Not only are most of these promo codes invalid, but they may actually result in an inferior deal at checkout.
The best Weight Watchers specials will link you to a page on their website, instantly apply the discount, and clearly outline the terms of the offer. Unless you've received a promo code directly from one of their customer support agents, don't bother looking for one!
---
Tip #6: Consider Adding Meetings (Workshop)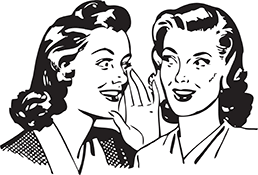 At WeightWatchers.com, you'll see the phrase, "meetings are power." So. what does this bold statement mean? It means that people who attend meetings on a regular basis lose more weight than those who only use online resources.
Here's the deal: not everyone can fit Workshop (meetings) into their schedule, but consider that meetings double the success rate.
Why is that, you ask? Don't underestimate the importance of inspiration and accountability. Weekly meetings enable you to measure your progress with the support of real people, including confidential weigh-ins.
Losing weight can be a battle, and if you go it alone it can feel like a battle against yourself. That's why both women and men are more likely to succeed with the accountability and support that meetings offer.
If meetings fit into your lifestyle, consider adding them to your membership when you join.
Know that not all meeting locations participate in these WW joining specials, so if your WW Workshop (meeting) location doesn't, you'll have to decide if the extra cost is worth it! (How do WW meetings work?)
---
Lose Weight, Save Money
In conclusion, losing weight is more successful with the support of others. For this reason, we recommend that you take advantage of WW Connect through the app or online, and meetings, if possible.
Regardless of which plan you join, we hope you take advantage of our Weight Watchers coupons and specials to get the best price on membership!
---
*This Weight Watchers deals page was created in 2017, and updated throughout 2018 and 2019.
Related Posts