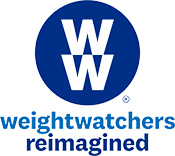 WW Freestyle Program Review: It's no accident that WW: Weight Watchers Reimagined is the number one name in weight loss. In fact, it was recognized again this year as the "Best Weight Loss Diet" by U.S. News.
But exactly how does WW work, how much weight can you lose, and how does the new "Freestyle" program work? Let's see what we can we learn from all of the reviews and ratings online by examining the following:
How does WW work? | Does WW really work? | WW Customer Reviews | Cost and best WW signup deal? 
---
What is WW? (Weight Watchers)
Got 2 minutes? The video above is a great overview of WW, "a lifestyle, not a diet," learn more.
WW isn't just a diet, and for decades their weight loss plan has evolved and taken millions of women and men on a journey of positive, lasting change.
In fact, they challenge you to, "move more, eat well, connect with others, celebrate victories, overcome challenges, and reach what you never thought was possible"
Wow, that's really inspiring, did Oprah say that?
---
How WW Digital (formerly, "OnlinePlus") Works:
OK, apparently everyone is losing weight, I get it. But, how does WW work?
WW: Weight Watchers Reimagined is based on a science-backed SmartPoints system that assigns every food and beverage a points value based on nutrition. Foods that have more saturated fats, sugar, and empty calories get assigned higher point values while foods high in protein and "good" carbs have lower point values. No food is off-limits, but you'll have to limit portion sizes make good food choices.
Each day you have a certain number of points called, "SmartPoints," to spend on food, which helps to teach you good eating habits. For example, grilled salmon with asparagus will cost you zero SmartPoints, while a cheeseburger is going to cost you 12 points! See where we're going with this?

*View their featured promotion (above) or all WW coupons
---
What Is the WW Freestyle Program?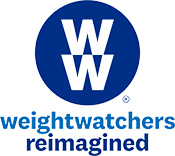 WW: Weight Watchers Reimagined new Freestyle program adds more flexibility and healthy foods that cost zero points. This encourages you to eat more fruits, veggies, and lean protein, while skipping foods high in sugar and bad carbs. Freestyle also lets you rollover unused points to other days (think travel and vacations) when you need them more.
Most diets end in failure because they are based on food restriction which tends to make your cravings for unhealthy foods even stronger. The philosophy of Weight Watchers is to teach you good eating habits so that you enjoy sustainable long-term weight loss and a healthier lifestyle.
*Changes made in the new Freestyle program are a bit controversial, which we discuss in the reasons for negative Weight Watchers reviews below.
*Related: WW Points list: See the 99 most tracked foods
3 Plan Choices: WW Digital, WW Workshop + Digital, and WW Coach

While all WW FreeStyle plans include Digital (formerly Weight Watchers Online Plus), you may want to consider adding the personal interaction and motivation that you get by adding Workshop (formerly "Meetings") or WW Coach. Here's what each of the WW plans offer:
WW Digital (formerly, "Online Plus"): The cheapest option, but still full of features, and helpful tools. WW Digital includes the WW app to track your food and daily Smart Points anywhere at anytime. You also have access to their thousands of searchable online recipes plus encouragement from the WW online community with "WW Connect"
WW Workshop + Digital (formerly "Meetings"): Choosing WW Workshop will cost more, but significantly increases your potential success rate. Attending meetings adds the powerful component of personal support, motivation, and accountability. *More: How do WW meetings work?
WW Coach: If you like the idea of meetings, but it doesn't work with your schedule, consider adding personal coaching. You have all the features and tools of WW Digital and the phone and text support from a personal coach of your choice. Your Coach will create an action plan that works with your lifestyle and personality
Really, which plan you choose is a personal preference. Although studies suggest that adding meetings increases the success rate, you shouldn't feel that meetings are required, especially if they don't fit into your busy schedule!
---
How the WW App Works:
The WW app is central to their entire program, as it's what you'll use to track your points, and access their resources such as WW Connect. (formerly "Weight Watchers Connect")
WW Connect is their social network consisting of thousands of other women and men who are using WW to reach their weight loss goals. It helps to provide you with support and motivation, two crucial factors in successful weight loss. You can access Connect right from your phone to share photos, recipes, weight loss updates, posts, and more.
Here's how the WW app works: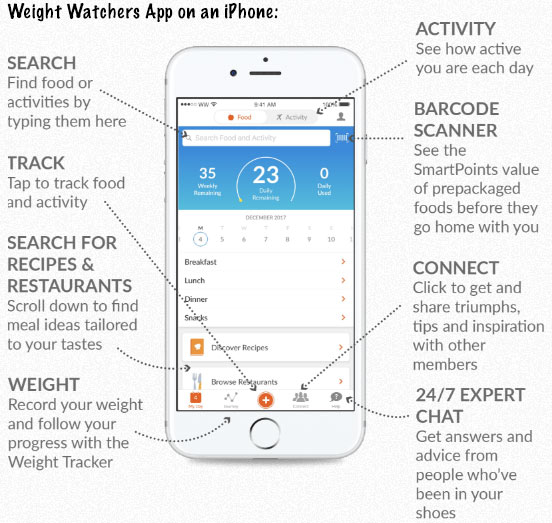 The app looks a little different on Android / Samsung, but basically the same.
---
Does WW (Weight Watchers) Work?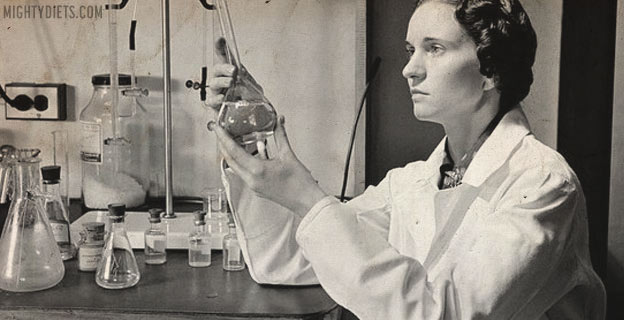 In order to determine whether WW really works, let's look at ratings and reviews from users and experts to determine a success rate.
Because there are no published WW success rates. However, WeightWatchers.com emphasizes the fact that most participants lose at least one pound a week if they stick to program requirements. , but do they really?
For a better measure of success rate, lets look at Weight Watchers' satisfaction ratings from hundreds of (honest) customer ratings on ConsumerReports.com:
Customer Satisfaction / Success Rate:
The best source of honest WW customer ratings is ConsumerAffairs.com, so let's look at how 1050 users rated WW: (Updated 1/02/19)
[visualizer id="5306″]
Assuming that 4+ stars means that WW (no longer "Weight Watchers") worked, we can assume an 80% success rate based on 1050 user ratings.
These customer ratings are consistent with a 2017 Lancet study of WW efficacy which concluded that long-term participants lost over twice as much weight than individuals who sought short-term intervention and self-help weight loss solutions. These participants committed to the program for at least a year and were also able to maintain their new weights more effectively.
It should also be noted that WW success stories focus on one thing: WW as a permanent solution for long-term change. Many dieters are able to keep their new weights because of conscious lifestyle modifications; most stay with the program for months and even years, going on to become WW mentors and personal coaches.
From this perspective, WW is highly successful; usually working for those who are receptive to its principles and commit to long-term healthy lifestyle choices.
How Much Weight Can You Lose on WW?
The goal of WW: Weight Watchers Reimagined is to lose weight at a sustainable pace of about 2 pounds per week or 6-8 pounds per month. Depending on your starting weight you could lose more in your first month as your body reacts to your healthier food choices and fewer bad carbs.
You should also note that weekly weight loss can fluctuate, so the monthly weight loss total is most significant. Now, let's look at how the experts rate WW.
---
WW: Weight Watchers: Expert Ratings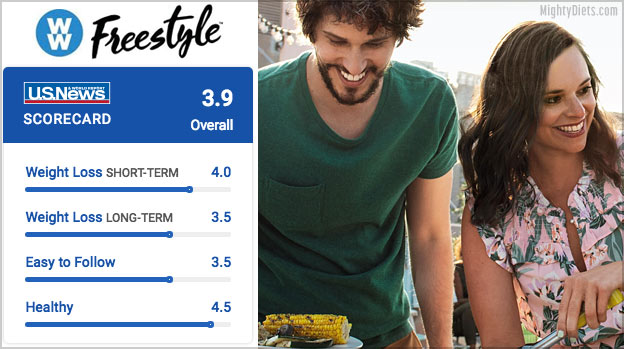 Let's look at how WW rates compared to other diets. Here's how a panel of weight loss experts rated WW in several key categories: (2018 U.S. News)
Rated #1 in: Best Commercial Diet Plan
Rated #1 in: Best Fast Weight Loss Diets
Rated #1 in: Best Long-Term Weight Loss Diets
Ranks #2 in: Easiest Diets to Follow
Ranks #3 in: Best Diabetes Diets
In the important, Easiest to Follow category, (rated #2) experts stated that:
"Weight Watchers outperformed most of the other ranked diets on this measure. Why? You'll get enough to eat, you don't have to eliminate any favorites and there's a strong emphasis on emotional support, which tends to lead to a higher success rate"
For their rating in the all-important, Long-Term Weight Loss category, (rated #1) they also added,
"Thanks to WW emphasis on a balanced diet with no restrictions, experts named WW No. 1 in this category. They also appreciated the program's support system, which helps dieters keep the pounds off."
More Expert WW Ratings: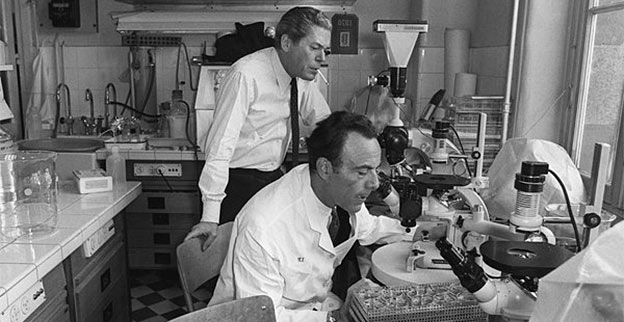 To support the claim that WW: Weight Watchers Reimagined does work, let's look at more expert ratings from professionals and credible authorities.
"WW is one of the most well-researched weight loss programs available. And, yes, it works." – Brunilda Nazario, MD
That sounds pretty promising coming from a doctor! Here's what the American Journal of Medicine found in their study, specifically noting the effectiveness of adding WW Workshop:
"In summary, this study found that participants in a community-based, intensive behavioral counseling program demonstrated significantly greater weight loss at 6 months compared with participants in a self-help condition…
These findings suggest that the WW program is effective in promoting significant weight loss in community-based settings and is a viable referral choice for clinicians' patients diagnosed with obesity."
*Credible Study: A study by Indiana University concluded that in a study of 225 obese adults with pre-diabetes, those who used WW lost "significantly" more weight (and more improvements in their health) than a control group of people who attempted to lose weight on their own. Although no actual success rate was published, the results seem to affirm that WW works.
*WebMD says: When asked if WW works, WebMD reported that, "Overall, WW is an excellent, easy to follow program because it does the work for you… great for people with high blood pressure, diabetes, cholesterol, and even heart disease."
In conclusion I would say that when followed properly, WW does work and results in significant weight loss, especially if you add meetings with WW Workshop (formerly, "Studio"), and use the app.
---
Why WW: Weight Watchers (Usually) Works: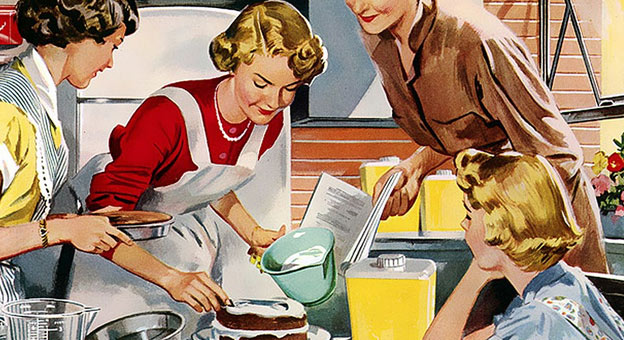 OK, an impressive majority of customers and experts agree that WW works, so let's talk about why it works. There's usually a very significant emotional component involved in eating. For this reason, a DIY approach to weight loss usually ends in failure, because in a sense you're fighting yourself. (that's a battle you can't win!)
Alcoholics Anonymous was founded on the principle that "a great personal addiction or struggle requires an attention shift away from the "self" to a higher power with the support and fellowship of others."
I believe that adopting a healthy lifestyle can be a similar struggle, and requires some degree of support from others. WW offers "WW Connect" as a supportive app-based social network to their members, as well as optional in-person weekly meetings for fellowship, connection, and accountability.
Those who embrace the social component to the WW program enjoy a much higher success rate, and I believe that is the "secret sauce" of why WW works.
---
WW (Weight Watchers) Customer Reviews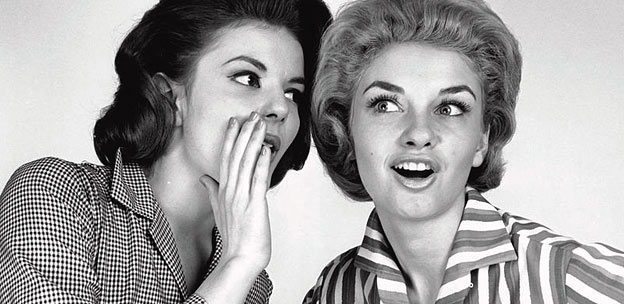 Honest customer reviews are probably even more important than how doctors and weight loss experts review WW.
Consumer Reports: It's worth noting that WW is the top-rated commercial diet with Consumer Reports readers, earning an impressive 74/100 score, and an "excellent" score in 4 out of 6 categories.
Now, let's take a look at customer reviews from ConsumerAffairs.com and examine common complaints and positive praise for the diet:
WW: Negative Reviews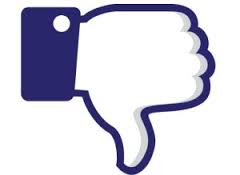 There's a lot to like about WW, and plenty of testimonials out there, but let's look at why WW didn't work for a lot of people. When people complain or want to write a negative review, they often do so at ConsumerAffairs.com. Let's look at the nearly 1000 reviews and 500 ratings to see what customers complained about:
So, how is it that the #1 rated commercial diet gets so many online complaints? Here are the top 5 complaints we found in negative WW reviews:
Freestyle (New Points System) "If it ain't broke, don't fix it" – Bert Lance. The most common complaint in recent WW reviews is that customers don't like the new Freestyle program. Specifically, a lot of long-time members say that Freestyle encourages them to eat too much, and they aren't losing enough weight. Even though FreeStyle still uses "SmartPoints," a lot of people feel the old points system was more structured, more effective, and that there are too many new ZeroPoint™ foods. For a lot of current members, adapting to the new Freestyle program was an unwelcome disruption to their routine.
Tech Support "For a list of all the ways technology has failed to improve the quality of life, please press three." – Alice Kahn.
WW is most effective when you take advantage of the online features and tools and the WW app. A number of people had frustrating tech problems including with the WW app, synching WW to FitBit, and accessing the Coaching feature.
Misleading Fees / Billing – When you sign up as a new customer you get a lower, promotional rate for up to 6 months. After the promotional period ends, you are automatically billed at a higher price. For OnlinePlus this is $19.95/month, and for WW + Meetings it's $54.95/month. You are also responsible for buying all of your own food, so most of the actual cost of WW is in your grocery bill. If you prefer prepared meal-delivery, you can consider plans like Nutrisystem or South Beach Diet, although with these diets you'll pay for your food all at once each month. ($300+ monthly)
Early Cancellation Fee "If you have purchased a subscription and are currently on a 3-month plan your subscription is non-refundable except according to the special refund circumstances policy and subject to law…" – weightwatchers.com refund policy. Most people join WW by taking advantage of the 3-month Savings Plan for new customers. What they don't often realize is that your initial signup is a contract and therefore non-refundable or has an early termination fee of $39.95. However, if you stay with WW past your initial commitment, you can cancel any time.
"Just Download a Free App Instead" – A number of negative reviews mention regret for having not just downloaded a free weight loss app instead of paying for WW. There are some great free or cheap weight loss apps out there including MyFitnessPal, SparkPeople, FitBit, and Lose It! Of course, you should consider the value of the WW community, recipes, support, and the highly-rated WW app for tracking and counting points. It can get a little lonely on some free apps!
---
WW: Positive Reviews

OK, there are lots of good reviews and testimonials out there too, so let's try to be fair and balanced like Fox News (um, right!?) So, here's what customers like best about WW:
WW FreeStyle Program – Yes, customers biggest complaint is also their favorite part of the program, so you could say the Freestyle plan is a bit controversial among members. For all the people who wrote negative reviews about it, there are a lot more people who really like it and think it's an improvement. While change is often hard, a plethora of reviews champion the new flexibility… even Oprah!
"The Freestyle program has made WW easier than ever. ZeroPoint™ foods are what keep me full, with pointed-foods there to supplement and make it fun. I don't feel like I'm on a "diet" at all." Bea of Miami, Fl
The Price – WW is probably the least expensive commercial diet, consisting of online resources, tools, recipes and community with optional meetings. This means that at $20 per month, WW OnlinePlus can fit into any budget. A lot of customers think it's a terrific value, even with Meetings and Coaching costing more (about $50 / month).
The WW Community – "Now you see me going through it, you may think there's nothing to it, but I simply cannot do it Alone! – Velma Kelly, Chicago the Musical
Reaching your weight loss goal (estimate yours!) is more likely when you get support from others. Positive reviews often praise their supportive online community, Connect. A number of people even mentioned making long-lasting friendships online and in meetings.
"Easy to Return To" – Many reviews are from women and men who tried WW (when it was, "Weight Watchers") years ago and are returning.
"I am a returning member to WW. When I quit, thinking I can do it on my own, I gained most of my weight back. When I returned, not only was I welcomed but I was also not judged. This encouraged me to get back on the right path and the Freestyle program is perfect for me. I'm happy to be back." Margaret of Washington, DC.
Since the cost is minimal, ($20 / month) you can quit Weight Watchers after a number of months or years and come back again in the future.
The Meetings – "I love the leader of the meeting and feel the meetings really inspire, and push me towards my goal!" Karen of Rocky Hill, CT
"I've done online only, but the only thing that really works for me is meetings combined with online/app. I have lost weight with other "diets" but truly feel that WW is a lifestyle and not a diet." – Debbie of Tulso, OK
Are you the type of person who benefits from personal interaction? WW Workshop (meetings) offers both encouragement and accountability, and are proven to increase the success rate of WW up to 50%.
"WW Not Just a Diet" – "I feel like I have a whole new life. WW is great, because I'm learning how to use real food for a healthy lifestyle while staying active. I cook my own dinner, go out to eat, eat pizza, and I am still on program. It is something I can do for the rest of my life!" – Meredith of Chapel Hill, NC
Well said, Meredith, and a healthy lifestyle with better food choices is the core of the WW plan.
---
WW (Weight Watchers) Testimonials
Personally, I think it's inspiring to know that thousands of others are facing the same challenge that I am. That's why real testimonials can be motivational to watch. Such is the case with the testimonials from actual members that are posted on weightwatchers.com. Here's an inspiring video testimonial of a women who made a lifestyle change with WW:
More video testimonials on their site here
WW isn't a miracle pill or a weekend cleanse, it's a lifestyle. It's more than just losing 10 pounds for a wedding, and asks you to challenge yourself to live a healthier lifestyle. That's why it's rated the #1 commercial diet, and has helped millions of men and women reach their weight loss goals and live a healthier life without giving up the foods they love!

*View today's featured promotion (above) or all WW coupons
---